Kohjinsha To Launch a "Gachapin & Mukku" Netbook Edition
For many of us, Gachapin (Dinosaur) and Mukku (Bigfoot) are totally strangers, but for the vast majority of Japanese kids they are huge TV stars, that conquer their screens for long hours. To leverage these characters, Kohjinsha and Bandai Creation have decided to bring the two into an ML-based netbook edition, boasting a vivid green chassis, combined with a whitish keyboard. Other than that, it's just another regular netbook with Intel ATOM N270 processor inside, 1GB of RAM, 160GB HDD, 8.9-inch 1024 x 600 display, a 1.3 megapixel webcam, WiFi connection and the usual outputs. Interestingly, this new device will sport a 1Seg Digital TV Tuner, to let the children watch their heroes on the new lappy, rather than your telly. Still no word about price or availability but we like the idea of teenagers hanging with netbooks, instead of just books.
Update: Shockingly, you'll have to spend ¥79,800 ($866) in order to get this one for your kids.
[via akihabaranews]
---
The Rise and Power of a Comprehensive Customer Driven Digital Platform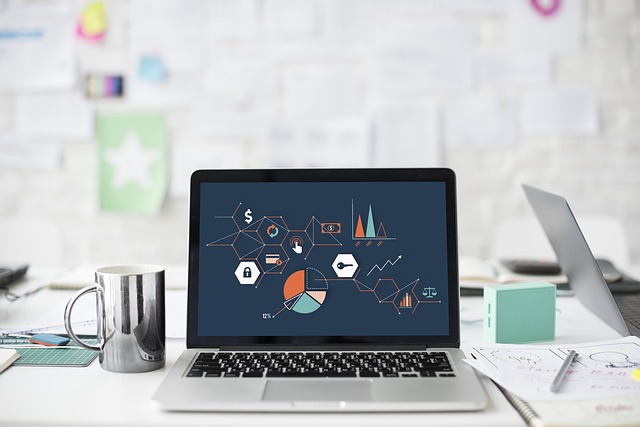 What do the tech companies of today and digital-born organizations all have in common?  
Yes, Amazon, Google, and Alibaba all had a keen understanding of the sheer power of digital technologies. Dig a bit deeper.  Many of the digital companies of today disrupting legacy industries are based on platforms. 
The success of these unicorn companies are based on some core elements: the technology platforms they've built, and perhaps more importantly, the innovative business models these platforms enable.
As digital businesses shift away from the traditional business models towards interconnected ecosystems, technology is responding in a similar manner by progressing from siloed technical infrastructure to an ecosystem of enabling platforms.
Platform Takes Center Stage
Digital is increasingly the agent of disruption to the old commercial order and in the hyper-competitive digital economy; enterprises that excel are those that are harnessing the power of platform economics. Google, Apple, Amazon, and Airbnb are all platform companies. In fact, in its 2018 report, Gartner ranks digitalized ecosystems among its top five trends. So, as emerging technologies continue to develop, they will require support from more dynamic ecosystems that are based on new business strategies and platform-based business models.  
These platform-based business models are quickly becoming the foundation of business innovation, with emerging technologies providing the means to develop increased value and create new business models performing at optimal levels of efficiency.
While all of these companies have thrived, the challenge has been to define the platform.  Third-party analysts give various descriptions of the platform. Traditional and ICT manufacturers have launched a variety of "platform" models, but the industry, as a whole, lacks a clear definition.
In an effort to define and enable a clearer model of successful transformation, Huawei Technologies recently presented the company's "power of the platform" approach at Huawei Connect 2018 in Shanghai. Huawei's new digital platform strategy will enable governments and enterprises to accelerate digital transformation and achieve new levels of innovation and growth.
The X Factor in Digital Platform
Digital transformation cannot be achieved with any one single technology, and the value of the cloud cannot be realized without other technologies. To capitalize on the value of the cloud, terminals need to collect vast amounts of data and utilize networks for transmission. For Huawei, it is this collaboration that is dependent on its cloud-pipes-devices collaboration ability. It also represents the company's most powerful capability.
With the goal of offering customers a long-term strategy to accelerate digital transformation, Huawei offers a "Digital Platform + X + Ecosystem" approach. This unique method puts the digital platform as the foundation, with new capabilities (the "X") such as AI, IoT, Big Data, security, ICP, and videos.
Lu Qi, President of the Marketing & Solution Sales Department of Huawei's Enterprise Business Group, stated at the event that the company's digital platform offers three core advantages. "It is full-stack, open, and supports enterprises across multiple industries; our digital platform can be used in a wide range of scenarios, as it supports both private cloud and public cloud."
By incorporating their products and solutions with those from other providers, Huawei is actually able to create an open, win-win ecosystem that offers customers the freedom to use the best solutions for their unique requirements.
Huawei's Digital Platform Enabling Growth
At Huawei Connect, Yan Lida, President of Huawei Enterprise Business Group, said: "Digital transformation is a complex process which requires a systematic approach and convergence of various technologies to integrate the physical and digital worlds. Huawei is committed to enabling our customers' platform-based businesses with an ICT platform that allows partners to integrate industry-specific applications. In this way, Huawei's platform serves as the 'fertile soil,' enabling the growth of the industry ecosystem, and promoting digital transformation of various industries with our ecosystem partners."
Partnerships and Design Thinking
For several years, Huawei has been at the forefront of digital transformation. Huawei is committed to working with customers in the long term and takes a future-oriented approach to drive enterprise digital transformation through the power of the platform. So far, 211 of the Fortune Global 500 companies (including 48 Fortune Global 100 companies) have selected Huawei as their digital transformation partner. This list includes SAP, Accenture, Deutsche Telekom, Volkswagen, Oracle, Honeywell, GM, ABB, Intel, Sony, the Russian Federal Savings Bank, and more.
In the digital transformation journey, Huawei has embraced the vision that partnership and collaboration will be a bigger driving force than the technology itself. By partnering and guiding its customers in their digital transformation journeys, Huawei is strategically guiding each enterprise to their destination. The goal is to be connected, intelligent and cloud-based. Huawei is uniquely positioned to take enterprises on this journey because the company is able to provide a holistic suite of solutions from devices, to infrastructure, to services based in the cloud equipped with artificial intelligence capabilities.
Huawei teams up with customers and partners to create a vibrant ecosystem, meeting customers' requirements in increasingly complex application scenarios, creating value for customers, and achieving a win-win situation for continuous growth.
Customer-Driven Digital Platform
Achieving positive digital experiences serve as the foundation for successful transformation. Customer experiences serve as the impetus for businesses to innovate, create and measure its overall digital platform strategy.
Designing a successful digital business needs to focus on innovating and attaining new business value, aimed at creating an optimal user experience. Consumers today, demand a faster, simpler, and enhanced digital experience that provides the best product and combines it with stellar service and most advanced technologies. These are all digital platforms that can provide enterprises for agile innovations.
Conclusion
In the next three decades, digitization will reshape every industry, and intelligence will have a profound impact on every enterprise. Digital transformation constantly impacts the way in which companies approach and operate their business. The speed and agility that attract many companies to shift towards digital platforms – which Huawei has done – have spawned new business models that have disrupted the way companies approach the consumer, delivering consistent value to the customer, inspiring enterprises to see beyond short-term gain, opting for long-term value.
In the coming years, the digital platform will continue to revolutionize traditional businesses models. While the digital platform model is still young, it is forcing enterprises to make strategic decisions that will undoubtedly impact the future success and viability of their business.
Disclosure: The author is a Huawei Key Opinion Leader and has benefited from their products and services. The opinions of this article, however, are completely his own based on experience.
---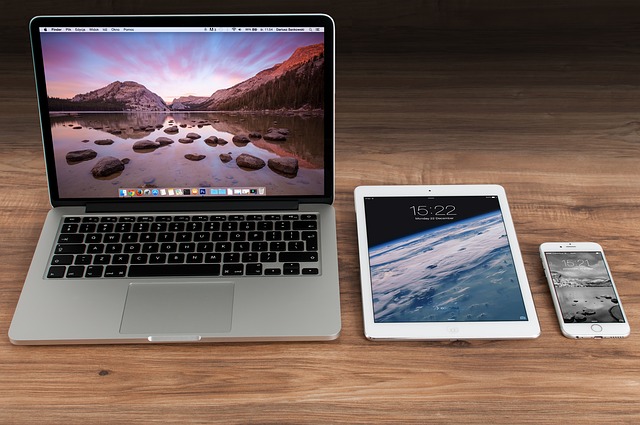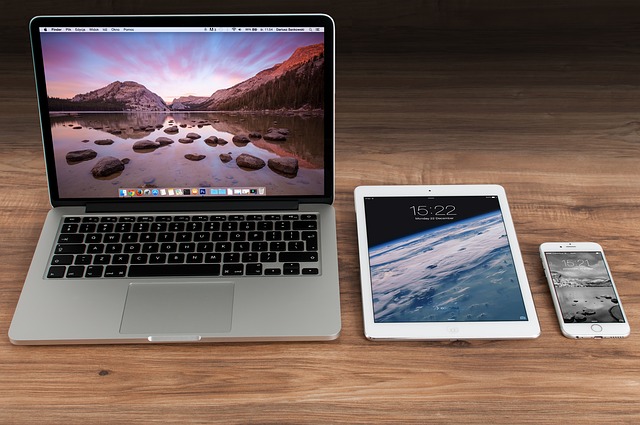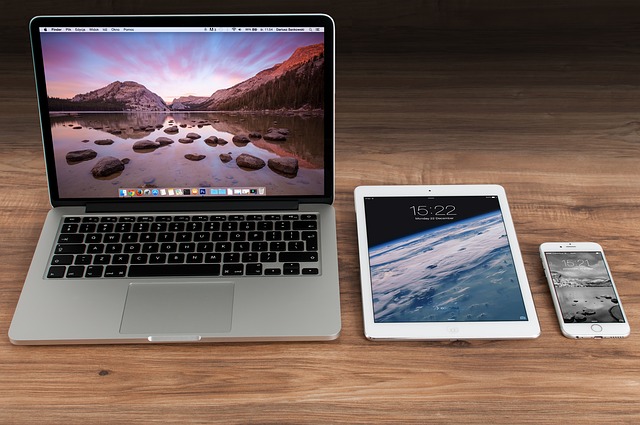 Your Smartphone, Tablet and Laptop all have one thing in common, a battery. Without it, you wouldn't even be able to use your device. Because of this, taking care of your gadget's battery should definitely be a priority. Here we debunk all those myths surrounding batteries and we'll teach you the proper way to keep your gadget's battery in tiptop shape.
Myth #1
You shouldn't keep your gadget charging overnight 
False. I'm sure we've all heard about batteries expanding, overheating or even exploding but with the latest technology, this shouldn't happen anymore. According to Popular Mechanics, "Something that's not an issue is overcharging. Contrary to what you might think (or have been told), leaving your phone or laptop plugged in all the time is not bad for its battery. That's because your gadgets, the batteries in them, and the chargers you attach them to are actually pretty smart about the way they do business."
That means your device is now smart enough to determine when its battery is at capacity that even if you leave it plugged in, it will stop charging once it's full.
Myth #2
You shouldn't use your device while it's charging 
False. People believe that using your phone while it's charging will make the phone explode or even electrocute the user. An instance of this occurrence happened back in 2013 when a Chinese flight attendant died while using her mobile phone. According to The South China Morning Post, Ma Ailun died of electrocution when she answered her iPhone 5 while it was charging. Although, upon further investigation, they discovered that she was using a knock-off charger. So if you're using the manufacturer-approved charger and battery then it should be safe to use even while it's charging.
Myth #3
Heat will destroy your battery 
True. Actually, different temperatures can affect your battery's health. Leaving your gadget in a warm place can overheat your battery especially when it's charging since Lithium-ion batteries heat up when they charge. Meanwhile, storing your gadget in a cold place can also affect battery life. A cold battery can die faster than in low temperatures. The best practice is to keep your device stored within its recommended temperatures.
Myth #4
It's best to turn your gadget off once in a while 
True. Your phone or laptop, like a machine, needs to rest once in a while. According to an article from CNET, the best way to prolong a smartphone's battery is to turn off the device from time to time. With Apple phones, a weekly shutdown is optimal for your gadget to get its much-needed rest while Android phones can do a simple reboot to restore battery life.
Myth #5
Always do full charge before using it
False. People think that when they get a brand new smartphone, the first thing to do is to immediately charge it until it's full. Actually, the optimal performance of any smartphone is when the battery is between 40%-80%. So the next time you buy a brand new phone or tablet, you're usually good to go from there. Also, don't believe it when they say that you should drain your battery before charging it. There's no truth in that. Again, like my response to Myth #1, our batteries have now become smarter and more efficient to use.
There you have it! Now you're more knowledgeable about your device's battery. The next time someone tells you it's bad to charge your phone overnight, you can definitely teach him or her a thing or two about battery life.
How about you? Any battery myths you'd like to debunk? Share your thoughts in the comments section below! To avoid battery problems, why not invest in gadget insurance? Guarantees repair or replacement for your smartphone, tablet, etc. in case of battery malfunctions. Invest in gadget insurance today!
————————-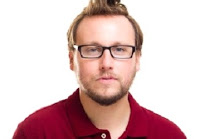 Author's Bio: Joel Ekstein is an eCommerce retail expert with over 12 years experience in the industry. He has had experience in buyer and inventory forecasting, marketing, and expanding customer base in new markets. Instead of the notion that offering 100% customer satisfaction hurts 20% of profit, Joel has proved that 100% customer satisfaction increases customer engagement and customer base which leads to 25% profit increase. http://protect-o.com/| twitter.com/Protect_O
---
How To Choose Your Next TV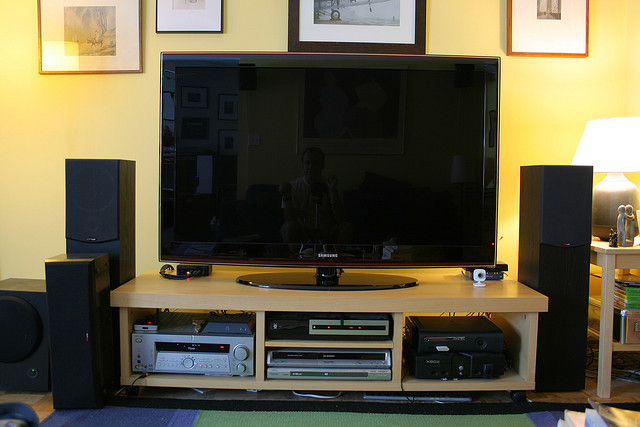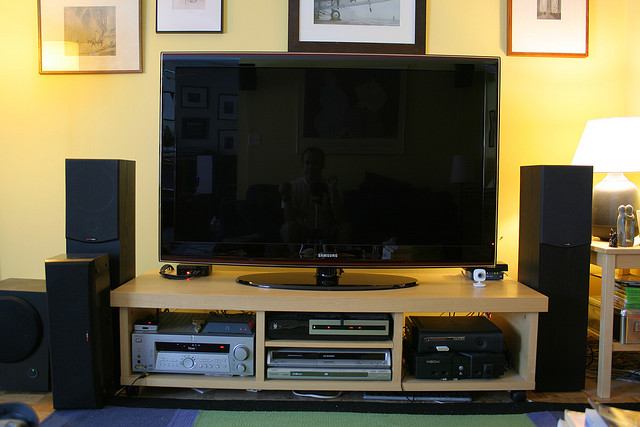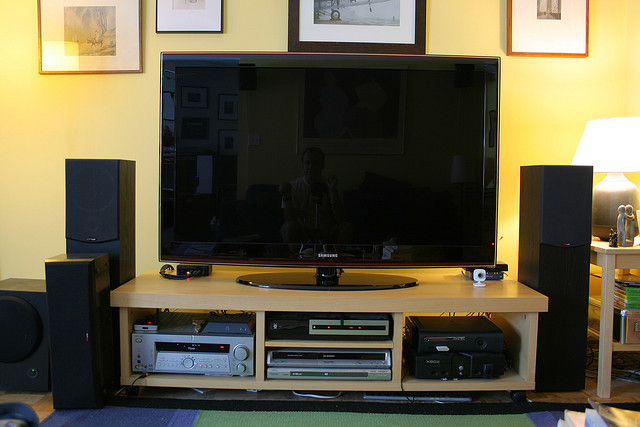 With so many options out there, and technology that changes so fast, it is easy to get overwhelmed by all of the choices.  In this article, We'll give you advice for deciding on the best TV for you to purchase.
There are three things to look out for when deciding on your next TV set, and those are:
3D
size
internet connectivity.
In addition to that, with so many 1080p and 4K TVs, and now UHD TVs, choosing  the right size TV is more difficult than ever before.  You also need to consider the size and weight of the TV very closely. However, no matter what television set you have, you can enhance it with Direct TV for your home to get the most out of your viewing experience. Conversely, you must select a package keeping in mind the kind of television set you have. For example, there is no point in paying for 4K content if you do not have a television that can display such such quality.
With older big screen TVs, the clarity was lost the closer you got to them.  Now, technology has advanced so that high-definition big-screen TVs look just as good or better close up.  Screen sizes are getting bigger and bigger.  Now you can get good deals on TVs as large as 90 inches with HD, and 110 inches with UHD.  Consider one of these if you have an extremely large living space to take full advantage of what they have to offer.  You'll also need a pretty large bank account though.
How Do You Measure Up? 
Break out the tape measure before you head to the electronics store.  You need to know just how big a TV your living space can accommodate before you make a choice.  Keep in mind that televisions are measured diagonally, so even a couple of inches can make a large difference in terms of both height and width.
Measuring before you go shopping will also help you in keeping perspective.  It is very difficult to guess which TV will work best when you are faced with an entire wall of them if you have no numbers in hand.  When you approach things in this manner, you are less likely to make a mistake.
In most cases, a bigger screen is better, as very few people spend a lot of time wishing they were watching a smaller screen.
Weight 
You need to know if you want to mount your TV, or place it on a stand.  If you are planning on putting it on a stand, you need to know how much surface area you have on the stand, and must be sure that it can support the weight of any TV you have in mind.
If you want the TV mounted on your wall, there are several other factors you must take into account.  You must have a wall mount that is strong enough to support the weight of any TV you are considering.  That mount may also need the wall mount to be anchored to studs in your wall.  The last thing you need is your your expensive new TV to fall and break because your drywall gives way.
In general, you can expect most flat screens to weigh around 45 pounds.  That number can increase with larger screens and display size.  Edge-lit LEDs are the lightest, around 25 pounds, while UHD displays will add more weight to the equation.
Take all of these factors into account when you go shopping for a new TV. There is a number of options out there which is why it is important to act wise.
[Image by Adrian Black via Flickr http://flic.kr/p/5ggqca]
---