Google Buzz Announced, Turns Your Web Mail Socialized And Your Mobile Device Localized
Google officially released the Buzz. What is it, you're asking? It's Mountain View's new platform that integrates into your Gmail account and turns it into a social community center (sort of), where you can share things like updates, photos, videos and a lot more with people you email and chat with the most. Additionally, the Buzz allows you to start interacting with those people and make in-mail conversations about anything you'd like in a simple and attractive way. The purpose, according to Bradley Horowitz, Google's vice president for product management, is to simplify things and help people …"to find signal in the noise". The target, in our humble opinion, is to launch a successful email product that would make people stick around all day long, and by that, create their own personal streaming platform that would eventually attract potential web users to follow their buzz and turn their voice even louder. Is it a war declaration against popular services like Twitter and Facebook? Time would tell. Google's buzz  integrates with existing social networks and people can easily add their Flickr, Picasa, Twitter, Yahoo or Facebook accounts, and even Google Reader feeds, into the Buzz while creating  a new social networking interface/aggregator that would gather both mailing usage and media streaming in one accessible place. So, direct war? not sure, but challenging Facebook's social media domination? definitely yes.
Basically, no special setup is needed and Gmail users should expect seeing the Buzz in their mail accounts immediately, or later on this week, as Google rolls out its new platform across the web, at these very moments . Once receiving it you will automatically start seeing lists of people, who you have emailed on Gmail, added to your Buzz. At that point you can start sharing with them whatever you want, including pictures, messages, videos, articles, news feeds and more, either publicly or in private. It's a dual direction platform, so in that case you will see their updates as well, but also a few "Recommended Buzz" from friends of your friends, adjusted to your personal feedback.
As for mobile phones, Google also announced mobile integration for Buzz with dedicated apps and maps and an updated homepage you can log into at google.com/buzz. Buzz for mobile makes your sharing a lot easier than expected, it " brings location to the forefront and makes it easy to have conversations about places". To start, just type buzz.google.com in your mobile browser address line and begin posting buzz from your phone. You can tag your location or use the suggested tag if correct and later on, search all the public buzz created by your friends or nearby strangers around you in any given location you've personally tagged. This way you get yourself a personal location and recommendation platform, based on people's most basic and common opinions, carried by their smartphones. As mentioned, you can use Google Maps and create public buzz directly from the layer, and attach photos into it from your mobile phone. You can create Textual Buzz shortcuts which appear as a small conversation bubble that everyone can see and read, or go even cooler by creating Voice Buzz shortcuts which let you post buzz without typing a word – Neat! Hit the break to watch the videos.
Update1: Looks like Google Maps 4.0 with Buzz support now available in the Android Market for those who own Android-based smartphones like G1, Droid or Nexus One. Feel free to download it right away and share the Buzz with your friends!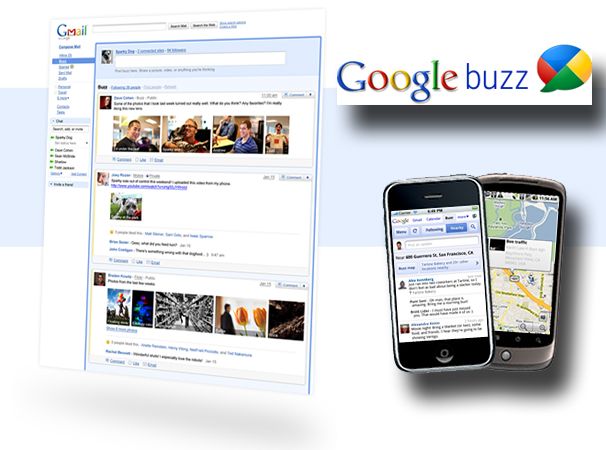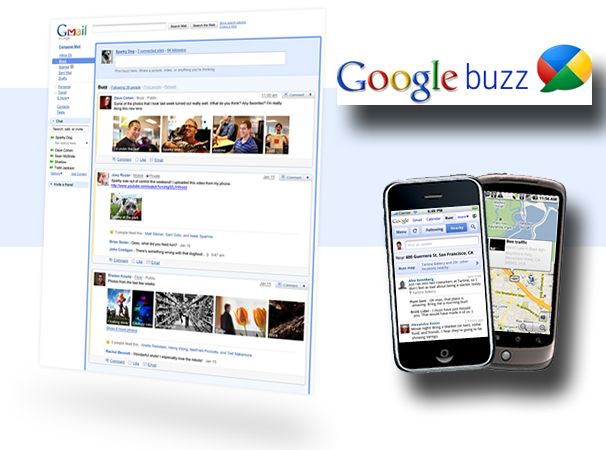 ARVE Error: id and provider shortcodes attributes are mandatory for old shortcodes. It is recommended to switch to new shortcodes that need only url
Buzz mobile features:
ARVE Error: id and provider shortcodes attributes are mandatory for old shortcodes. It is recommended to switch to new shortcodes that need only url
---
8 Apps to Make Moving Abroad Easier
When you move to a new country, it's all too easy to become overwhelmed by your ever-growing to-do list. This list includes a curated list of eight handy apps designed to help you learn the language, get around, stay safe and make friends in your new home.
Apps can be a great way to build up your language skills by helping you develop vocabulary, grammar and conversational abilities. Offering nearly 150 languages, Tandem is a great option for intermediate-level speakers who want to practice talking with native speakers in a judgement-free environment.
Mobile apps can be a real lifesaver when it comes to navigating around your new hometown. Handy alternatives to Google Maps include Waze and Moovit. If you intend to use public transport a lot, then Moovit: Public Transit is an absolute must-have as it uses real-time information to help you plan your bus, subway, rail or bike trip in many locations throughout the world.
In addition to knowing your way around, it's also very important to know how to look out for yourself. Help yourself stay safe and alert by downloading a personal safety app. One of our favourites is TripWhistle which enables users to quickly contact local emergency service phone numbers anywhere in the world. 
For many expats, the most difficult part of moving abroad is making new friends. Fortunately, there are plenty of apps designed to connect you with people in your area. One of the most popular is Meetup, which allows you to form groups and plan fun outings with people in your area who share similar interests.
If you would like to learn more about the best apps for travelling and/or moving abroad, take a look at this super informative infographic guide from the team at Hansen & Company.
Read the infographic below to learn more.
---
8 Great Home Improvement Apps to Help You Do it Yourself
Taking on a home improvement project whatever the size is exciting but it can also be daunting, require research and/or hard work to get it completed. Sometimes depending on the size of the work, you might have to engage the services of contractors so it's more work to source reliable people for that. Research is where everything starts when it comes to the project so that's your first step. The guys at Senator Windows have put together this infographic which outlines some useful apps that you can download to your phone or tablet which might help you along the way of your home improvement project. Check it out below!

---
The Impact of IoT on Mobile App Development
The Internet of Things (IoT) is becoming ever more prevalent in day-to-day life, with countless new devices being interconnected every day. IoT is set to influence the manufacturing of hardware and software heavily, with mobile app developers among those who will probably need to amend existing practices to account for the growth of IoT.
This infographic from ERS IT Solutions predicts some of the ways in which IoT is likely to influence the development of mobile apps. We will probably see a lot more apps copying the premise of Hive, which allows users to control their home heating from their smartphone. Indeed, many new apps will be created with universal connectivity and adaptability at their core. Apps which cannot connect to smart objects could become obsolete.
Companies could soon seek specialist IoT app developers in favour of those who are adept across numerous platforms, so app developers could be left with little choice but to adapt and hone their skill sets. See what other ways IoT looks set to impact on app development in the infographic below.

---