ASUS Eee PC 1005PR Joins The Pack With Broadcom Crystal HD Onboard
Eee PC netbooks – if you think you've seen them all – think again, because right now, the way it looks we're back to the "hard-to-follow" position, where new models with very similar names come out to the pond twice a day. A few weeks ago, it was Asus' new lineup, including versions like 1016P, 1018P and 1015p that showed up in the wild, and now it's the newly made Eee PC 1005PR that just got released and suppose to replace the four months old 1005PE device. What's new, you're asking? While shape and feel are pretty much the same, Graphics wise, it's a whole new story with that 10.1-inch 1366×768 HD compatible display stuffed inside, powered by Broadcom's Crystal HD accelerator that can easily run your high-def files. The rest of the specs is nothing to be shout off, but definitely descent: 1.66GHz Intel Atom N450, 1GB of RAM, and 320GB hard drive. Price and availability are yet to be determined. Stay tuned.
Update1: And looks like ASUS' Eee PC 1005PR is now up for pre-order at Amazon (with all the good stuff included) for $399.99 only, which makes this HD compatible netbook pretty attractive for acquisition, in its 10-inch category. Ship dates haven't been disclosed yet.
Update2: Apparently, the Eee PC Seashell 1005PR is now fully available for shipping, anywhere around the world, with that same $400 price tag and staggering 11 hours battery life. Get it now if you care for longevity and the HD vibes.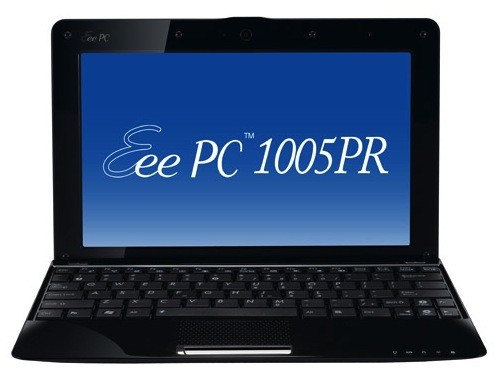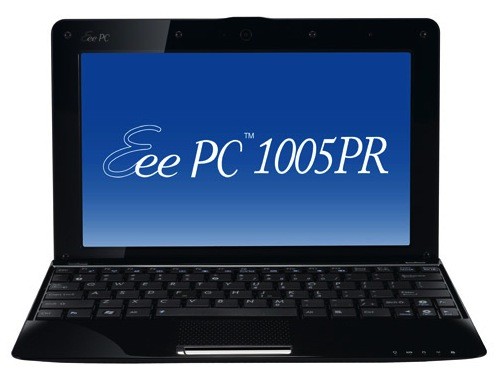 [via EeePC.it]