Neofonie WePad Android Slate Announced
Not sure if anyone has already made a movie called "The Slate Attack", but reality, on the other hand, proves that every day. The latest contender within this realm is Neofonie's Android-based WePad, which apparently boasts netbook specs inside and 11.6-inch HD compatible (1366 x 768) touchscreen from the outside. And to be more specific, for a nondisclosure price you'd get yourself a 1.66GHz Intel Atom N450 processor, paired with two USB ports, a built-in webcam, UMTS modem, a flash card reader, Intel's GMA 3150 graphics accelerator, and up to 6 hours of battery support. Besides that, If we'd take Neofonie words seriously, then mind you there's a WePad app store on the prep, that will join the already exists Google Android Market place when this slate comes out officially somewhere this fall.
Update: We've just added a quick WePad hands-on video, so check it out after the break.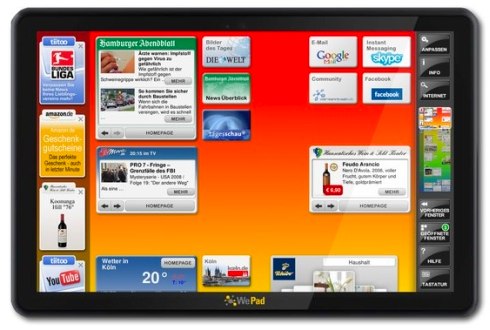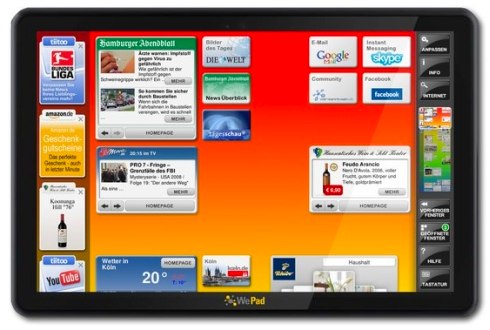 [via Liliputing]
ARVE Error: id and provider shortcodes attributes are mandatory for old shortcodes. It is recommended to switch to new shortcodes that need only url