Yes, it would have been nice if a sub $100 tablet could actually pop up in western shores immediately, but it won't. Instead, you're going to get it in India, the second-most populous country in the world, for $35 US Dollars only(!), running some sort of a Linux platform inside and fully equipped with 2GB of memory, a nice resistive touchscreen, one USB port, 2W power draw, built-in stereo speakers and plenty other basic components to hold. According to Kapil Sibal, India's Human Resource Development Minister, the Indian government apparently plans to sell it for educational purposes starting next year, with more than 8,500 local schools and colleges already joined the program, and other institutes that will likely signed it in the following days, weeks or months that left before this cool tablet finally shows. The end-game target is to sell it for merely $10 a piece, with $20 subsidized by the Indian government and the rest, coming out of students pockets and other available funding sources along the road  – Very cool, huh? Video after the break.
Update1: More details about the $35 Asian-based tablet sprout out on Indian TV, suggesting it should go out with 2GB RAM, microSD storage, integrated webcam, WiFI/3G connectivity and last but not least, Android OS onboard. Regretfully it is slated for release on mid-2011 and not a minute earlier but hey, there's a new video after the break, so hit the jump and take a look at it right now.
Update2: The Indian government has officially announced that it would start rolling out the $35 Linux tablet and make it available for a purchase next year, on January 10th.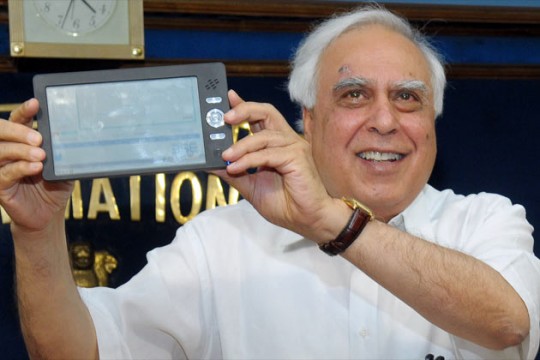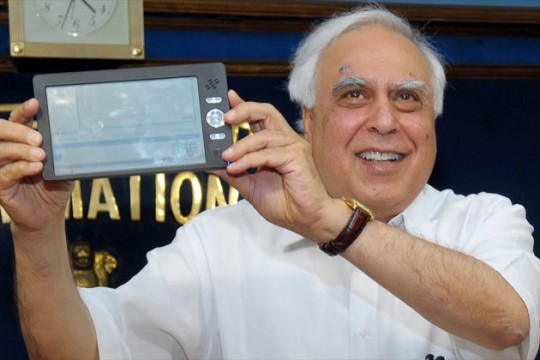 [via Slashgear]
ARVE Error: id and provider shortcodes attributes are mandatory for old shortcodes. It is recommended to switch to new shortcodes that need only url
---