While Dell is still being elusive when it comes to when we will be able to pick up its wonderful 5-inch Android-based tablet/phone device from local US retail stores, Dell's Kevin Andrew has taken the burgeoning conversation into the vids and uploaded a Youtube vlog where he talks openly about the Streak and demos the Android 2.1 platform running with Dell's customized build, in front of the camera. Hopefully, it would go on retail (somewhere this summer) running Froyo 2.2 inside and painted with cherry red colors from the outside, but at the meantime, until it happens, you'll have to settle with your Android 1.6 version (if you happen to have a Dell Streak machine already) and the 2.1 flavor presented on the web.
On a different note, we hear that Dell will be offering the Streak in the US for $299.99 with a two-year contract at AT&T or $549.99, free of any obligations. Checkout the video after the break.
Update1: Guess what? Dell is officially going to start selling the 5-inch Streak In the US, through AT&T, coming this Friday morning. How much? $299 with a 2 years contract or $549.99 in case you prefer the "no obligation" relations. We are still to confirm whether it would sell with the usual Android 1.6 platform, an Android 2.1 or anything better (AKA: Froyo). PR after the break.
Update2: I guess it was too good to be true. Turns out the aforementioned $549 off-contract version is…how should we say, not exactly unlocked as some of you might have thought. According to official Dell sources the "free" Dell Streak tablet, "will not be SIM unlocked", which means you stay connected to AT&T whether you buy the more-expensive version or not.
Update3: And if you can't wait anymore for Dell's official Android 2.1 update to come out, you can download it, at your own risk, from this address – apparently, it works! Otherwise, you can downgrade back to the good ol' Android 1.6 flavor from here.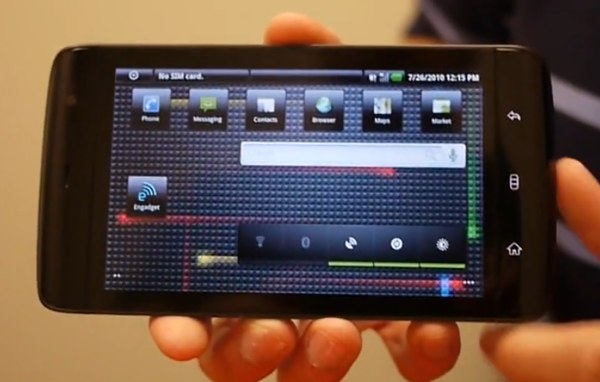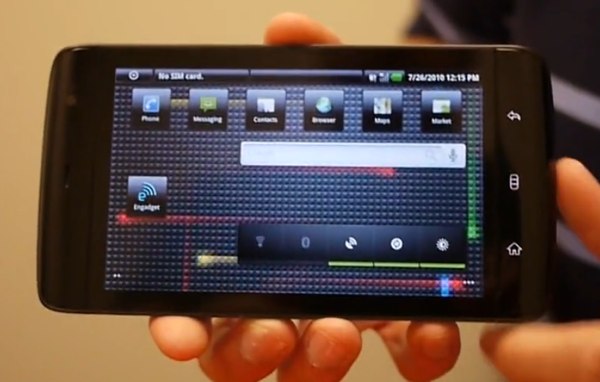 [Dell]

ARVE Error: id and provider shortcodes attributes are mandatory for old shortcodes. It is recommended to switch to new shortcodes that need only url

Dell Creates Choice and Freedom to Talk, Watch, Surf, and Connect with New 5-Inch Tablet

ROUND ROCK, Texas–(BUSINESS WIRE)–Dell (NASDAQ: DELL):

"The Dell Streak has found a way to fit your whole world in a 5-inch screen. Its unique size will help people discover new ways to enjoy the web, connect with friends, and navigate their lives."

NEWS:

* Orders for the Dell Streak Tablet open up for U.S. priority pre-sale registrants at www.dell.com/mobile this Thursday, August 12. General availability follows a day later at www.dell.com/mobile.
* The Dell Streak is available for $299.99 with new two-year AT&T contract†, and $549.99 without. Customers who purchase the Streak, and signed up during the pre-sale program, will receive a free second-day shipping upgrade. Customers who redeem their pre-sale coupon can purchase a Plantronics Bluetooth earpiece for 99 cents while supplies last.

HITTING A SWEET SPOT

The Dell Streak, a carbon black Android-based tablet with a 5-inch display, is designed to provide an excellent "on-the-go" entertainment, social connection, and navigation experience. The spacious 5-inch screen is ideal for experiencing thousands of Android Market widgets, games and applications, all without squinting or compromising portability. Built-in Wi-Fi, Bluetooth capability and available 3G connectivity brings easy access for downloading and listening to music, updating social networking status in real-time, and staying connected to friends and family through e-mail, text, IM, and voice calls.

On-the-go students, mobile professionals, and active families will find Streak's web-browsing capabilities as natural as a laptop. The 5-inch screen is large enough to present Web pages in their natural form, create a comfortable viewing experience, and make turn-by-turn navigation simple. The Dell Streak is powered by Qualcomm's Snapdragon solution with integrated 1GHz processor to combine basic functionality and benefits of a laptop in a pocket friendly size.

The Dell Streak was designed with the future in mind to support future software, application and platform upgrades.

QUOTE:

"The Dell Streak has found a way to fit your whole world in a 5-inch screen. Its unique size will help people discover new ways to enjoy the web, connect with friends, and navigate their lives." – Ron Garriques, president, Dell Communication Solutions

DELL STREAK FEATURES:

* Integrated Google Maps with turn-by-turn navigation, street and satellite views
* A full screen browsing experience with a 5-inch capacitive multi-touch WVGA display
* Easily integrated social media apps: Twitter, Facebook, YouTube
* High resolution 5 MP camera, VGA front facing camera, removable battery, built-in Wi-Fi, 3G and Bluetooth connectivity options
* 2GB* of internal storage provides plenty of space to access and download Google Android Market's many options
* Packaged with cushions made from 100 percent sustainable, compostable bamboo

DELL STREAK SPECIFICATIONS:

* Android platform complete with Android Market and Dell user interface enhancements
* Powered by Qualcomm's Snapdragon solution with integrated 1GHz processor
* 3G + Wi-Fi + Bluetooth
* UMTS / GPRS / EDGE class 12 GSM radio with link speeds of up to 7.2 Mbps*
* 5 MP Autofocus camera with dual LED flash. Easily point, shoot, and upload to YouTube, Flickr, Facebook and more
* User accessible Micro SD expandable memory available up to 32GB*. Store up to 42 movies* or 32,000 photos*, or 16,000 songs* with a 32GB* Micro SD upgrade

Follow conversations in the blogosphere: #DellStreak

[image via Engadget]
---