HP Mini 5103 With Optional 10.1-Inch Touchscreen Introduced
There's no fanfare in here. No drum rolls or trumpets, none of that, just a tranquil 10.1-inch business netbook introduction of the Mini 5103, a Mini 5102 successor, that HP has recently announced. Basically, to get this one, you'll have to pay at least €429 or somewhere around $565, that would officially grant you either Atom N455 or N475 processors, tucked with up to 320GB HDD (optional up to 128GB SSD), 2GB of RAM, Intel GMA 3150 for the graphics, 3 x USB 2.0 ports, gigabit ethernet, an SD card, WiFi b/g/n connectivity and 2MP camera, stuffed on the front. Besides that, for few bucks more, you get a chance to add an optional Broadcom Crystal HD video accelerator, along with optional Bluetooth 2.1+EDR connectivity and this optional touchscreen display panel, instead of the basic structure form. Still no signs of a Stateside release at the moment, but cross fingers, it might just hit some beautiful US shores.
Update: Before one could say Jack Robinson, HP has already updated its "soon to be arrived" Mini 5103 netbooks lineup with Intel's new dual-core Atom N550 processor, and is likely to offer it along the current Atom N455 and N475 alternatives. No other significant changes were made besides the CPU update.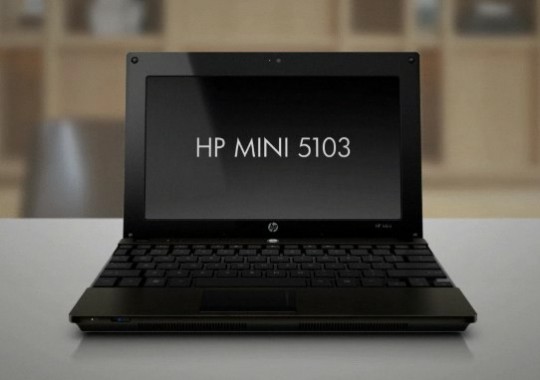 [via Netbook News]