ASUS Eee PC 1015PN And 1015PEM Are Said To Include Intel's New Dual-Core Atom Processor
Oh what a hottie we have in here…A brand new Eee PC netbooks lineup with Intel's dual-core, mobile Atom N550 processor included? Apparently yes, that's exactly what Taiwanese corp Asus is planning for us in the coming months. The first version in that group is the 1015PEM, which boasts the new 1.5GHz N550 CPU, paired with a 10.1-inch (1024×600) LED display, 0.3MP webcam, up to 2GB of DDR3 RAM, 160/250/320 GB HDD at your choice, Intel's GMA X3150 for the graphics and Windows 7 Starter edition for the OS platform – all priced competitively at €349 (about $440). The second group member is the 1015PN, which is rumored to make a US debut next month with NVIDIA's Ion 2 module and some other cool goodies inside. Stay tuned for a lot more to come.
Update: Looks like Amazon is finally stepping up and offering the 10.1-inch Asus 1015PN netbook with both Intel's dual-core 1.5GHz Atom N550 processor and Nvidia ION 2 graphics for $429.99 only. Shipping dates, however, are yet to be determined.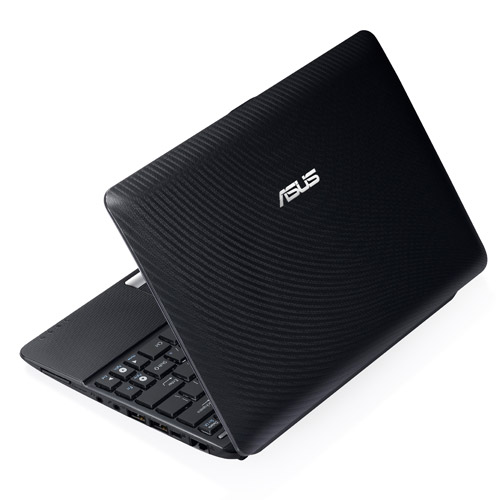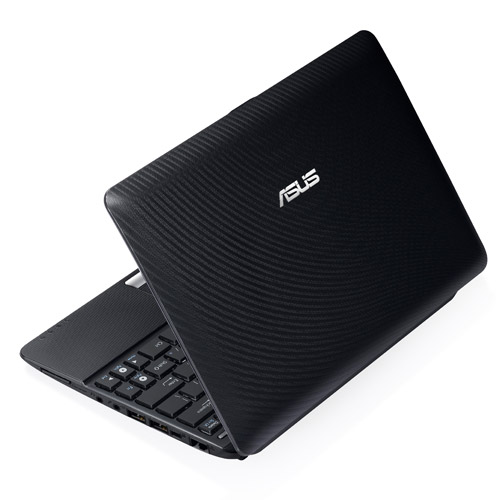 [via Notebook Italia]
---
ASUS Eee PC Flare Netbook Pops Up In The Wild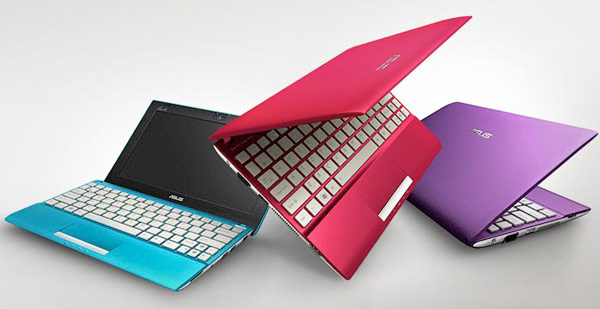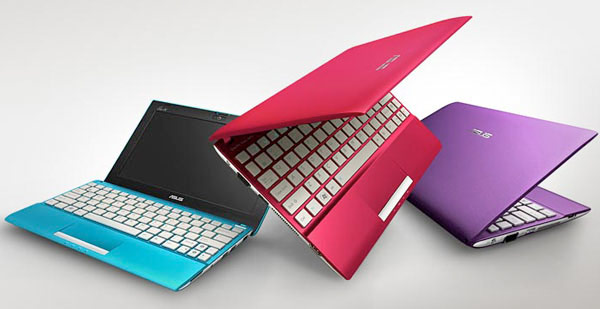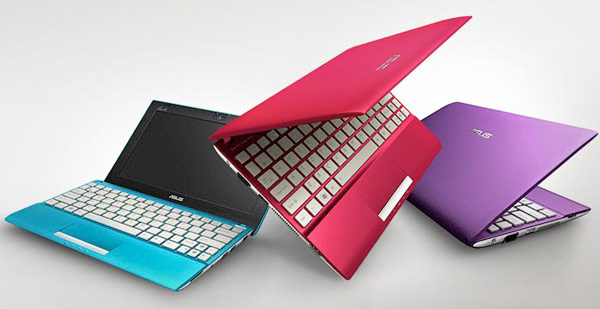 While most of us have already forgotten about netbooks, Asus is said to launch a new line of ultra-mini laptops a few moments ahead of CES 2012. Now, whether it will be at hit is another question, but in the meantime, we're talking about the next generation of netbook devices, dubbed Eee PC Flare, which boasts some nice and vivid seashell covers that hide underneath the new N2600 and N2800 Atom CPUs, 12-inch displays, powered by AMD's Fusion APU lineup and those fancy chiclet keyboards. For now, the Taiwanese corp is planning to launch two models in that size: The 1225B AMD Fusion and 1225C with Cedar Trail, but if rumors are correct, we should expect some 10-incher flavors in the long term, as well (with the 1025C and 1025CE versions). Stay tuned for much more to come.
Update: As promised, we have some more details about the new collection of netbooks from Asus, called Eee PC Flare. Basically, there are four major models included: At 10-inch, there's the 1025C that comes with a 1.6GHz Atom N2600 dual-core GPU, 1GB of DDR3-1333 memory, an integrated Intel UMA graphics, built-in Altec Lansing stereo speakers, three USB 2.0 ports,  802.11b/g/n WiFi connectivity, 2-in-1 media card reader, VGA / HDMI outputs, a six-cell battery, and 0.3 megapixel webcam up front. It will be offered for $299 with one of the following flavors: Red, Blue, Gray, Pink, and last but not least, there's a Windows 7 for the OS running on board. The Eee Pc Flare 1025CE is pretty much the same, only with a 1.86GHz Atom N2800 dual-core processor and a few more bucks ($319) to cover the cost.
On to the 12.1-inch models, the 1225B includes a 1.6GHz AMD E-450 dual-core CPU, a a 1,366 x 768 screen resolution, 2GB of DDR3-1333 memory, integrated Intel graphics, WiFi, Bluetooth 3.0, a 2-in-1 media card reader, a six-cell battery, and a  a 0.3 megapixel webcam on top. It comes with a Windows 7 Home Premium and ships next month in black, red and white colors. The last one in that group is the Eee PC X101CH version that is aimed at entry-level users, with a 10.1-inch 1,024 x 600 display, 1GB of RAM, integrated graphics, WiFi, Bluetooth, USB and VGA ports. It'll only set you back $269 and not a penny more.
[via Notebook Italia]
---
Samsung's Series 5 Chrome OS Laptop Officially Introduced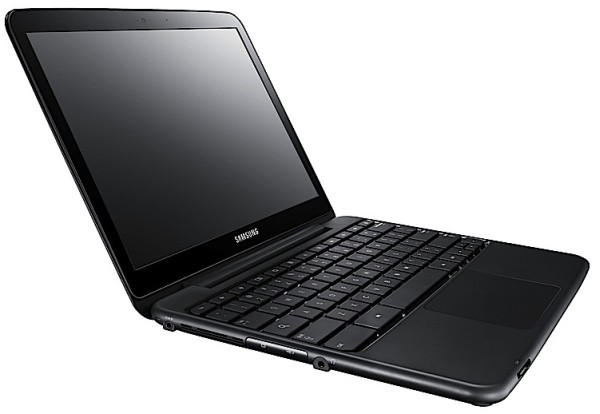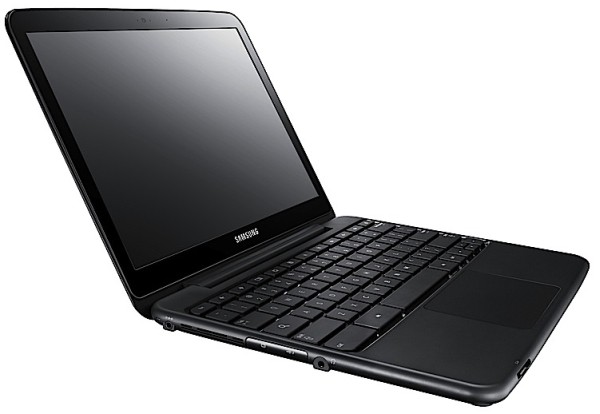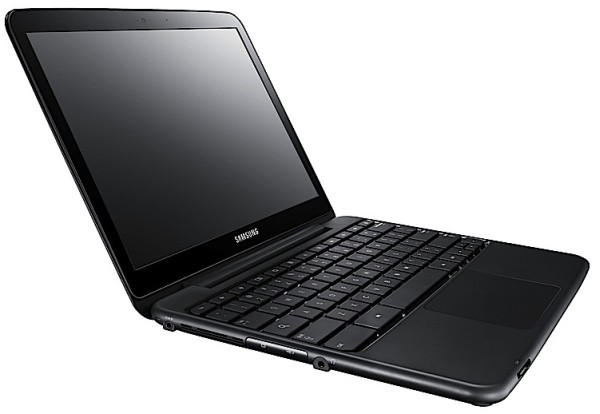 While many details about Samsung's 10.1-inch Alex Chrome OS netbook are still unconfirmed, a few other  laptops, running Google's latest and greatest Chrome OS platform, are breaking a cover nowadays. For instance, Sammy's 12.1-inch Series 5 ChromeBook device, which boasts an ultra-slim 0.79-inch chassis atop, along with 16GB of storage (mSATA solid state drive) and a dual-core 1.66GHz Intel Atom N570 processor on board. There's also a 802.11 WiFi and 3G connectivity bundled inside, together with an HD webcam, two USB 2.0 ports, a 12.1-inch, 1280 x 800 display and battery pack, delivering up to 8.5 hours of continuous work. Hopefully all of you will be able to get one from Amazon and Best Buy from June 15th and on, while prices start at just $429 for the WiFi-only version and jump to $499 in case you'd like to nab yourself the 3G-enabled flavor instead. Full PR after the break.
Update: Apparently, the guys over at Engadget have been fortunate enough to get their hands on a brand new Samsung ChromeBook device at Google's I/O 2011 event, and luckily they've shared those moments on a nice 3:44 minutes video. check it out after the break.
---
NEC is Taking The Wraps Off a New Android Netbook, The LifeTouch Note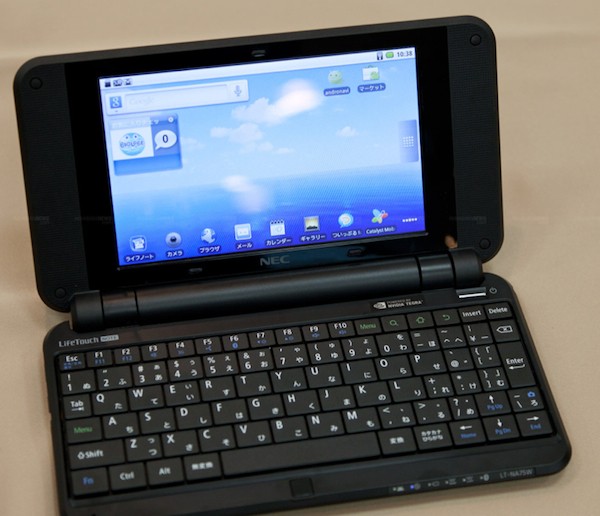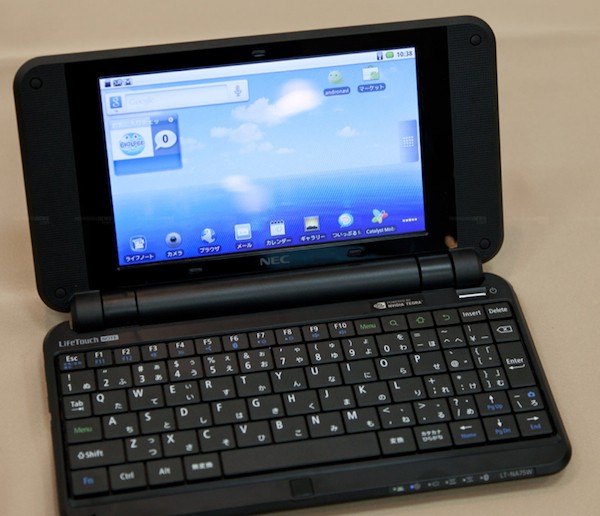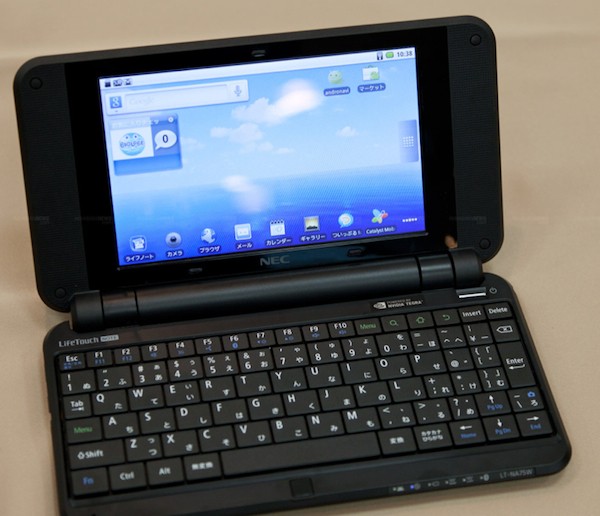 NEC has officially unveiled LifeTouch Note, a new 7-inch netbook device, based on Google's android 2.2 platform on board. The Note, which boasts a 800 x 480 resistive touchscreen with a 2 megapixels webcam on front, offers a powerful Tegra 2 chipset, along with up to 8GB of memory, optional 3G connectivity, WiFi, GPS navigation feature, SD card reader and an SDHC slot. We still don't know when exactly this new NEC Froyo netbook will be out in Japan. However, we do know that it would go for ¥45,000 (about $540) or somewhere around. Hit the jump to watch the video demo.
[via Akihabara News]
---