Samsung's Galaxy Tab Becomes Officially Official
Samsung has finally given it's upcoming Galaxy Tab the final confirmation it needed. The South Korean giant says that the 7-inch Android 2.2 tablet will have strong presence in all four major US carriers – Verizon, AT&T, Sprint and T-Mobile – somewhere between October and November of this year, and that a WiFi-only version will be coming soon (probably at a cheaper price). At this time we are still unable to share any pricing details but specs wise, it seems you get a pretty good return on your investment, as lineup for this tasty bit of tablet technology includes a strong 1GHz Hummingbird processor, paired with either 16GB or 32GB of internal storage, a 1.3 megapixel front-facing camera and another 3-megapixel one, etched behind, on its back. A Look Inside the ultra-slick Android slate unveils plenty of software sweets like Social Hub, Media Hub and a Daily Briefing aggregator, but given the fact it's not just a simple rebaged tablet, Samsung will also be offering a tweaked TouchWiz layer along with the rest of the goodies that everyone likes inside the Google Android Froyo software. Stay tuned for plenty more to come. Full PR is after the break.
Update1: And if that wasn't enough, Samsung has just released a very comprehensive video that will walk you through the upcoming Galaxy Tab machine and will thoroughly demonstrate its capabilities, UI and most of the main features on board. Check it out after the break.
Update2: Word on the street is that the Galaxy Tab will be making a UK debut starting November 1st. Until then, there is at least one other guy, Italian, that has already managed to nab the 7-inch Android 2.2 tablet and unbox it in front of the video camera. Check it out right after the break.
Upgrade3: So the latest news confirm that Samsung's upcoming 7-inch tablet will be covered by a final scratch-protection layer, which some of you may know as the Gorilla Glass. Cool !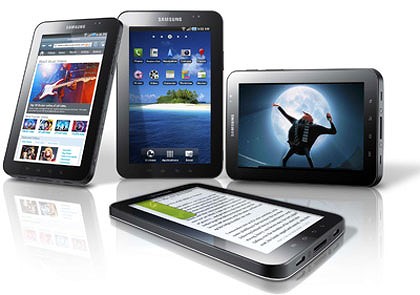 ARVE Error: id and provider shortcodes attributes are mandatory for old shortcodes. It is recommended to switch to new shortcodes that need only url
ARVE Error: id and provider shortcodes attributes are mandatory for old shortcodes. It is recommended to switch to new shortcodes that need only url
SAMSUNG MOBILE EXPANDS GALAXY PRODUCT PORTFOLIO WITH LAUNCH OF SAMSUNG GALAXY TAB™ WITH MULTIPLE U.S. CARRIERS

Designed as a true mobile tablet, Samsung Galaxy Tab™ powered by 7-inch touchscreen, Android 2.2 platform with Flash Player 10.1 and front and rear-facing cameras for video chat support landing soon with AT&T, Sprint, T-Mobile and Verizon
DALLAS, September 16, 2010 -Samsung Telecommunications America (Samsung Mobile)1, the No. 1 mobile phone provider in the U.S., today announced the upcoming availability of the Galaxy Tab™ in the U.S with AT&T, Sprint, T-Mobile and Verizon Wireless. The first mobile tablet from Samsung shares many of the powerful characteristics of the Galaxy S smart phone lineup that launched this summer. The Galaxy Tab is designed with several enhancements to create a unique mobile experience that other products can't deliver.
The Galaxy Tab features a brilliant 7-inch enhanced TFT display screen, 1GHz Hummingbird Application processor supporting 3D graphics and smooth Web browsing and front and rear-facing cameras for video chat while on-the-go. The Galaxy Tab is powered by Android 2.2™, including full support for Adobe® Flash® Player 10.1. Just like the Galaxy S smart phones, the Galaxy Tab includes Samsung's Social Hub application and the new Media Hub content service, offering a robust collection of premium movies and TV episodes from some of the biggest entertainment companies.
"The addition of Galaxy Tab to the Galaxy product portfolio is a powerful proof point of Samsung's commitment to bring new and innovative mobile experiences to U.S. consumers," said Omar Khan, chief strategy officer for Samsung Mobile. "The 7-inch display and thin, lightweight design, combined with premium content and productivity tools makes the Galaxy Tab a true mobile tablet that is as comfortable to use standing on a crowded train as it is relaxing on the couch at home. The Galaxy Tab is perfect for watching a movie, reading an e-book or catching up with your favorite TV shows or chatting with an old friend. Plus, the Tab's design makes it completely pocketable in your pants or jacket."
Powerful Display, Portable Design
The Galaxy Tab's 7-inch display features enhanced TFT technology, offering brighter colors and clearer pictures, whether watching a movie or reading a book. The display delivers 1024 x 600 WSVGA resolution, offering full support to the Android 2.2 operating system. With support for Flash Player 10.1, the Galaxy Tab delivers an enhanced content experience when compared to other tablets currently available in the U.S. Users can engage with thousands of sites with rich Flash based applications and content including games, animations, rich Internet applications (RIAs), data presentations and visualizations, ecommerce, video, music and more. Samsung's mobile tablet also provides access to the more than 80,000 applications currently available on the Android Market™.
Many of the built-in productivity services and Android applications are scalable to fit the Galaxy Tab's full 7-inch screen. For example, the user's email, calendar and contacts will all rotate from portrait to landscape format through the tablet's accelerometer and then open as a split-screen to create a PC or laptop viewing experience on the Tab. Likewise, many Android Market applications will open in full screen. Non-scalable Android Market applications will be framed and centered on the Galaxy Tab screen.
The Samsung Galaxy Tab is designed for people who want a premium mobile entertainment experience on the go, but don't want to be weighed down by a bulky device. The Galaxy Tab fits in a pocket or purse, weighs only 13 ounces and is 12 millimeters thin. Those super-light and sleek dimensions, matched with the 7-inch touchscreen display allows the Galaxy Tab to easily fit into a jeans' backpocket or the inside pocket of a jacket. The compact design of Galaxy Tab also makes it easy for the user to type on the virtual keyboard with both thumbs or with one hand using Swype technology to type with one continuous finger motion across the keyboard.
Two Cameras, One-on-One Video Chat
The Galaxy Tab is designed with a rear-facing 3 megapixel camera for taking pictures on-the-go and sharing with family and friends. The Tab is also outfitted with a front-facing 1.3 megapixel camera and camcorder, enabling video chat with other people who have video conferencing capabilities. Users can align the Galaxy Tab with video chat clients including Qik and Fring and seamlessly talk with other people over a WiFi connection.
Google Mobile Services Benefits
Services like Google Maps™ Navigation (Beta) and Google Goggles are available on Google's Android platform. With useful location-based services like Google Maps™, consumers can search in Standard English instead of entering an exact address. A search-by-voice function is just as intuitive, meaning searches can also be completed easily on the go. Google Goggles™ is a powerful, visual search tool that uses the Samsung GALAXY Tab's camera to uncover information – an image of a landmark or artwork is automatically used to perform a search, delivering relevant content like a description or history. In addition, with a camera, users can enjoy various augmented reality services which are downloadable in the application market.
Samsung Social Hub Simplifies
Just like the Samsung Galaxy S smart phone portfolio, the Galaxy Tab keep users connected with Samsung's Social Hub application. Social Hub works with the user's Messaging and Contacts to initiate the sending and receiving of information, whether it is e-mail, instant messaging, social network updates or SMS messages. Additionally, calendar information from portal calendars, such as Google Calendar, and social networking services are displayed together in one calendar with two-way synchronization.
Additional features of the Galaxy Tab include:
• Daily Briefing: Offers instant access to weather, news, stocks, and schedules.
• Impressive Onboard & Expandable Memory: Galaxy Tab can add 32 GB of external memory to store and manage your favorite video content and pictures.
• AllShare DLNA Technology: Take video or pictures shot with Galaxy Tab and send content wirelessly to other DLNA-enabled devices (HDTVs, laptops, PC monitors, etc.)
• Document Viewer & Editor: Open and make changes to any Word, Excel, Powerpoint or PDF document
• 4,000 mAh Battery: Super-sized battery provides ample power to watch movies, share content and surf the Web
Samsung Media Hub – Entertaining the Masses
In addition, the Galaxy Tab will include future access to Media Hub, Samsung's own content service, offering a vast lineup of critically acclaimed films and TV programs for rent or purchase. Samsung is working with the biggest and best names in entertainment, including MTV Networks, NBC, Paramount and Universal Studios Home Entertainment to assemble a full library of movies and TV programming, including new release films, next day TV episodes and even full TV show seasons. Media Hub also allows the user to expand the entertainment experience, allowing content purchased to permanently own to be shared with up to five devices that carry the Media Hub application.
Premium Accessories Portfolio
To enhance the Galaxy Tab user experience even further, a set of accessories designed specifically for the mobile tablet are available for purchase from www.Samsung.com including:
Keyboard Dock – $99.99
• Ergonomic, comfortable full-size keyboard with 7″ Galaxy Tab replaceable inserts that doubles as a charger for power and synchronization of media and data
• Dock contains convenient stereo audio output jack for connecting to speakers or home stereo
Desktop Dock – $49.99
• Doubles as a Galaxy Tab charger using the Micro USB wall adapter that comes with the Tab; allows users to view movies, display as a digital picture frame and listen to music
• HDMI output to view HD content on HDTV enabled with 1080p resolution and provides HDTV connection to play content from the Galaxy Tab to a television
Car/GPS Dock – $99.99
• Conveniently positions 7″ Galaxy Tab display screen inside car for turn-by-turn GPS navigation instructions and traffic updates
• Attachable to either the windshield or car dashboard and rotates freely between landscape and portrait modes
Upcoming Availability
The Samsung Galaxy Tab portfolio of mobile tablets from AT&T, Sprint, T-Mobile and Verizon Wireless will be available in the coming months. For additional information on the Samsung Galaxy Tab portfolio, please visit www.samsung.com/galaxytab.
1 Number one mobile phone provider in the U.S claim for Samsung Mobile based upon reported shipment data, according to Strategy Analytics, Q2 2010 U.S. Market Share Handset Shipments Reports.
About Samsung Telecommunications America
Samsung Telecommunications America, LLC, a Dallas-based subsidiary of Samsung Electronics Co., Ltd., researches, develops and markets wireless handsets and telecommunications products throughout North America. For more information, please visit www.samsungwireless.com.
About Samsung Electronics Co., Ltd.
Samsung Electronics Co., Ltd. is a global leader in semiconductor, telecommunication, digital media and digital convergence technologies with 2009 consolidated sales of US$116.8 billion. Employing approximately 188,000 people in 185 offices across 65 countries, the company consists of eight independently operated business units: Visual Display, Mobile Communications, Telecommunication Systems, Digital Appliances, IT Solutions, Digital Imaging, Semiconductor and LCD. Recognized as one of the fastest growing global brands, Samsung Electronics is a leading producer of digital TVs, memory chips, mobile phones and TFT-LCDs. For more information, please visit www.samsung.com.
Verizon Wireless Announces Its First Mobile Tablet, the Samsung Galaxy Tab™

Delivers Premium Mobile Entertainment Experience through 7-Inch Touch Screen Display, Android 2.2 Platform, Front and Rear-Facing Cameras, Entertainment Applications and 1GHz Application Processor
BASKING RIDGE, N.J., and DALLAS, Sept. 16 /PRNewswire/ — Verizon Wireless and Samsung Telecommunications America (Samsung Mobile) today announced that the Samsung Galaxy Tab™ will launch in the coming weeks. Equipped with a brilliant 7-inch touch screen and a 1GHz Cortex A8 Hummingbird Application processor, the Galaxy Tab will provide customers with a robust HTML Web browsing experience.
"The Samsung Galaxy Tab is an exciting addition to the Verizon Wireless Android portfolio," said John Stratton, executive vice president and chief marketing officer for Verizon Wireless. "Coupled with the nation's largest 3G network, the Galaxy Tab is a powerhouse that will be as exciting to use as it is practical for both consumers and business customers."
Verizon Wireless will introduce the Galaxy Tab with a number of exclusive applications such as V CAST Music with Rhapsody®, V CAST Video on Demand, V CAST Song ID, VZ Navigator®, along with games "Let's Golf" and "N.O.V.A."
"As we head into the holiday travel season," Stratton added, "We expect customers will find the Galaxy Tab is the perfect traveling companion – download a book to the Kindle™ eReader, and you won't miss your favorite paperback. Tune in to Slacker Radio, and create your own custom station or choose from over 100 expert, preprogrammed radio stations from every genre. You can even download a movie and take advantage of a screen large enough to enjoy all the action."
The Galaxy Tab refines the mobile multimedia experience by offering full support for Adobe Flash 10.1 for video and mobile gaming and an integrated entertainment, multimedia and social networking experience. An image of the Galaxy Tab is available at: http://news.vzw.com/images/releases/Samsung-Galaxy-Tab.jpg. The Galaxy Tab will be available in the coming weeks in Verizon Wireless Communications Stores and online at www.verizonwireless.com.
Key features:
* Enhanced TFT display with WSVGA resolution – Offers brighter colors and clearer pictures and delivers 1024 x 600 resolution whether watching a movie or reading a book
* Rear-facing, 3MP camera and camcorder – AutoFocus captures DVD quality video
* Front-facing, 1.3-megapixel camera and camcorder – Enables video chat (Wi-Fi® only) with other people who have video conferencing capabilities (applications available in Android Market™).
* Corporate Email – Supports Android 2.2 Exchange ActiveSync e-mail to synchronize corporate e-mail, contacts and calendars from office e-mail accounts
* Wi-Fi® connectivity (802.11 b/g/n) and 3G Mobile Hotspot support
* Built-in 2 GB internal memory with 16 GB pre-installed microSD™ expandable to 32 GB
* 4,000 mAh Battery – Provides ample power to watch movies, share content and surf the Web for hours
* Ultra thin and weighing less than a pound – For users who don't want to be weighed down by adding a mobile tablet to their pocket or purse
Lifestyle features:
* Samsung Social Hub – Built around messaging, contacts and calendar sync, which allows users to send and receive daily activities, whether it is e-mail, social network updates or SMS messages
* Customizable touch screen menu with drag-and-drop widgets
About Verizon Wireless
Verizon Wireless operates the nation's most reliable and largest wireless voice and 3G data network, serving more than 92 million customers. Headquartered in Basking Ridge, N.J., with 79,000 employees nationwide, Verizon Wireless is a joint venture of Verizon Communications (NYSE, Nasdaq: VZ) and Vodafone (LSE, Nasdaq: VOD). For more information, visit www.verizonwireless.com. To preview and request broadcast-quality video footage and high-resolution stills of Verizon Wireless operations, log on to the Verizon Wireless Multimedia Library at www.verizonwireless.com/multimedia.
About Samsung Telecommunications America
Samsung Telecommunications America, LLC, a Dallas-based subsidiary of Samsung Electronics Co., Ltd., researches, develops and markets wireless handsets and telecommunications products throughout North America. For more information, please visit www.samsungwireless.com.
SOURCE Verizon Wireless
Back to top
RELATED LINKS
http://www.verizonwireless.com
---
Kunpeng 920: Huawei Unveils World's Highest-Performance ARM-based CPU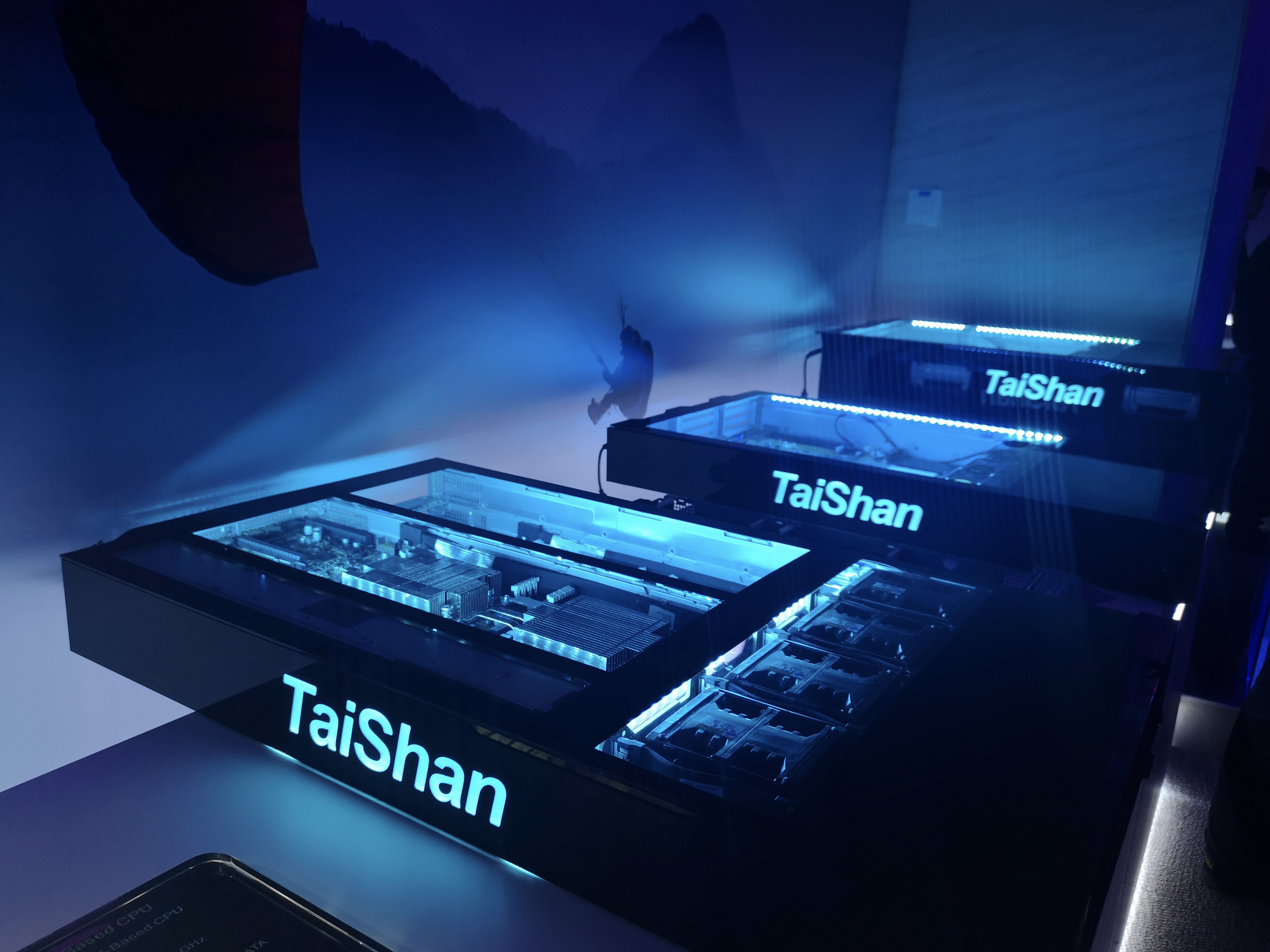 Just in time for CES 2019, Chinese tech leader Huawei, strategically unveiled the Kunpeng 920, the industry's highest-performing ARM-based processor. At Huawei's headquarters in Shenzhen, China, Huawei released the impressive CPU, intended for handling applications like big data processing and distributed storage.
William Xu, Director of Huawei's Board and Chief Strategy Marketing Officer, said during the press conference that "Huawei has continuously innovated in the computing domain in order to create customer value. We believe that, with the advent of an intelligent society, the computing market will see continuous growth in the future. Currently, the diversity of applications and data is driving heterogeneous computing requirements. Huawei has long partnered with Intel to make great achievements. Together we have contributed to the development of the ICT industry. Huawei and Intel will continue our long-term strategic partnerships and continue to innovate together."
Kunpeng 920: High-Performance ARM-based CPU
Huawei's high standards of leading the industry are very clear with the release of the new Kunpeng 920.  The new CPU, similar to Huawei's HiSilicon Kirin 980 (launched in October 2018), was  designed in-house and manufactured on a 7-nanometer processor. According to Huawei, the gain in performance between these two CPU's emerges from a series of optimized branch prediction algorithms and an increased number of OP units, along with an improved memory subsystem architecture. The Kunpeng 920 provides both higher computing performance for data centers while decreasing overall power consumption. The Kunpeng 920 is packed with 64 cores, clocking an impressive 2.6GHZ, and paired with 8-channel DDR4 memory allows the Kunpeng 920 to score over 930 on the SPECint Benchmark, 25% higher than the industry benchmark.  For the sake of comparison, the previous industry leader was the Fujitsu 7-nanometer A64X. Beyond its speed is the CPU's power efficiency, which performs 30% better than its competitors.
In terms of system integration, the new CPU has increased with two 100G RoCE ports. Kunpeng 920 also supports PCIe Gen4 and CCIX interfaces, and provides 640 Gbps total bandwidth.  In addition, the single-slot speed is twice that of the incumbent offering, effectively improving the performance of storage and various accelerators.
TaiShan Series: Huawei's ARM-based Server Built to Perform
To complement the Kunpeng 920, at today's press conference Huawei also released its TaiShan series servers, powered by the company's new CPU. Aimed at tackling three distinct issues, storage,  high-density, and balancing both requirements, the Taishan series designed three unique models. Powered by the Kunpeng 920, the TaiShan servers are built for big data, distributed storage, and ARM native application scenarios. These unique scenarios are ideal for the ARM architecture offering many advantages in many-core and performance per watt. The TaiShan series are ideal computing platforms for enterprises with high performance and low power consumption. Designed especially in big data scenarios, the TaiShan servers are tuned for optimal many-core high concurrency and resource scheduling to deliver a 20% computing performance boost.  
As Mr. Xu stated at the press conference, "The ARM industry is seeing a new development opportunity. The Kunpeng 920 CPU and TaiShan servers newly released by Huawei are primarily used in big data, distributed storage, and ARM native applications. We will work with global partners in the spirit of openness, collaboration, and shared success to drive the development of the ARM ecosystem and expand the computing space, and embrace a diversified computing era."
Open and Collaborative ARM Ecosystem is Geared for Mutual Success
For years, Huawei has continuously promoted industry cooperation and collaboration among its industry partners in terms of hardware, basic software, and applications. The company's unique approach is predicated on the growing trend that an intelligent society, with all things connected, and sensing, is well underway. In light of these industry trends and application requirements, a new era of diversified computing is emerging. The ability to process multiple data types and scenarios are the driving force behind optimizing computing architecture.   
Summarizing the company's vision of serving as an industry leader across all verticals, from telecommunications to servers to handsets, Mr. Xu noted that "With Kirin 980, Huawei has taken smartphones to a new level of intelligence. With products and services (e.g., Huawei Cloud) designed based on Ascend 310, Huawei enables inclusive AI for industries. Today, with Kunpeng 920, we are entering an era of diversified computing embodied by multiple cores and heterogeneity. Huawei has invested patiently and intensively in computing innovation to continuously make breakthroughs. We will work with our customers and partners to build a fully connected, intelligent world."
---
The Top Tech Billionaires In The World In 2016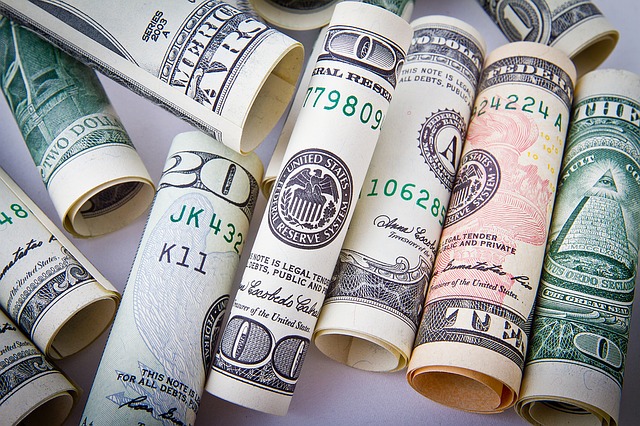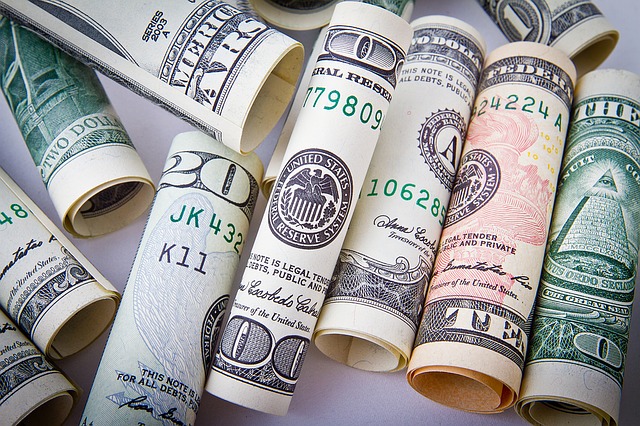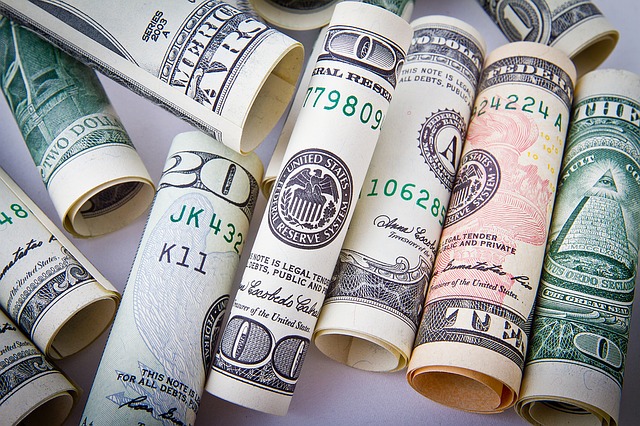 For many companies, 2016 has been a riotous year. However, billionaires involved in the tech industry continue to be amongst the world's richest people. From social media to computer technology, internet security to streaming services, the developments in tech continue to dominate the market. The world famous finance magazine Forbes Magazine recently accumulated a list of the top 100 richest individuals in tech. In fact, the tech industry is so successful that the minimum net worth on the top 100 list is $2.2 billion. If you were to combine the wealth of these tech individuals, it accumulates to over $892 billion.
Using Forbes findings, ERS created this brilliant infographic below. It features the top ten tech billionaires in the world. It reveals their current occupation, their tech achievements, estimated fortune and inspiring quotes. Although these tech entrepreneurs are in different sectors within the tech industry, they do share some commonalities. For starters, there are all based in either China or America. Secondly, they are all men and lastly, they are all heads of major tech companies. The infographic reveals a fascinating fact: out of the 51 billionaires living in the United States, 37 of them live in California. So who will take the top spot? For all the answers, let's check out the infographic now!
Did you like the infographic? Which of these tech billionaires do you think is the most influential? We'd love to hear from you in the comment section below!
---
14 Groundbreaking Things Apple Launched At WWDC 2014