Lenovo LePad Tablet and IdeaPad U1 Hybrid Officially Out Again with Android 2.2
So, Lenovo is officially back to this netbooks/tablets game after freezing its high-end U1 Hybrid project for a while in order to do some serious thinking. And as we've said, they are back again, appear ready and able to kick some real ass with what's now being called the IdeaPad U1 Hybrid with LePad tablet. So what has changed, you're asking? The new skin version is now powered by Google's Android 2.2 version (called LeOS) instead of the sluggish Linux Skylight platform. Additionally, you'll be getting even more powerful processors inside, as the U1 base unit is now equipped with a 1.2GHz Intel Core i5-540UM (optional i7) and the LePad tablet boasts a 1.3GHz Snapdragon flavor. Design wise, the netbook station now has a nice and more efficient chiclet keyboard within, along with a dimpled trackpad at the bottom and an overall sense of high and lavish style. Other than that, we're glad to see substantial improvements in the LePad screen as well. The 10.1-incher is much more responsive than its sluggish and resistive predecessor, and seems to have a 1280 x 800 capacitive multitouch panel on board. Switching between Windows (base unit) to Android (tablet) is as simple as docking and undocking the LePad unit from its U1 platform. The process for itself often seems super fast when it comes to disconnecting between the two devices, while a bit slower the other way around. As for pricing and availability, the LePad is coming at ya (in case you live in China) sometime this quarter with a base price of $520, while the full package, including both the tablet and the U1 unit will run you for a whopping $1300. Expensive! Regretfully, there's no further info about US availability at the moment, but you can take a look at. Engadget's Joanna Stern hands-on video or read the full PR after the break.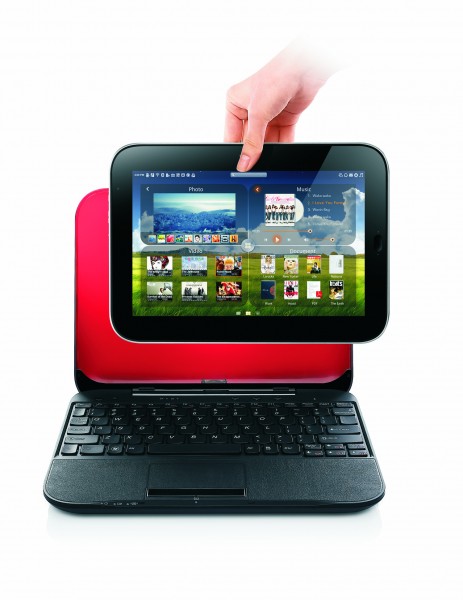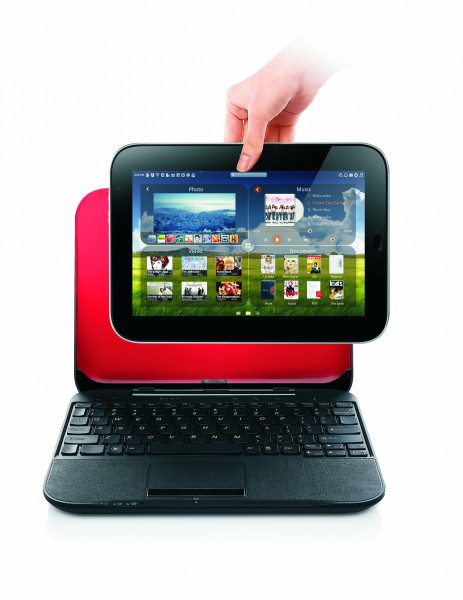 ARVE Error: id and provider shortcodes attributes are mandatory for old shortcodes. It is recommended to switch to new shortcodes that need only url
Best of Both Worlds: Lenovo's Dual Mode Hybrid System Embraces Android Slate
LePad Multi-touch Android slate for mobility & U1 laptop base for full Windows 7 experience
RESEARCH TRIANGLE PARK, NC – January 5, 2011: Lenovo today announced the IdeaPad U1 hybrid with LePad slate, a unique two-in-one device that combines the mobility of a media rich HD slate with access to Android applications and a keyboard base that provides a full Windows 7 computing experience. Offering great performance, both separately and together for a unique Hybrid Switch dual mode capability, Lenovo delivers consumers an uncompromised mobile and computing experience.
"Our IdeaPad U1 and LePad truly fits the mobile lifestyle," said Liu Jun, senior vice president, Idea Product Group, Lenovo. "Use the light-weight slate when you're mobile, and then simply slide it into the U1 base when you need to do content creation. Consumers shouldn't have to adapt their lifestyle to technology, and this product definitely gives them the best of both worlds."
LePad Slate – Light, Long-Lasting and Application Rich
At under two pounds and only half an inch in thickness the extremely portable LePad, powered by Qualcomm's SnapdragonTM processor, keeps users incredibly mobile all day with up to eight hours of battery life. LePad is available in four stylish colors with two different textures: scarlet, white, brown leather textured and black leather textured. The 10.1-inch widescreen and rich high definition LePad slate runs in landscape and portrait modes, giving users the ability to consume content such as video, surf the Internet, access social networks from their fingertips, as well as tap out messages and email. It also has a front camera for taking pictures or video chat.
"We are excited that Lenovo has chosen our Snapdragon processor to power the LePad slate," said Luis Pineda, senior vice president of marketing and product management for Qualcomm CDMA Technologies. "Lenovo's innovative 3G connected slate, powered by our Snapdragon platform, enables a high performance, always connected experience for consumers on the go."
Built upon Android 2.2., Lenovo customized the LePad slate with an optimized Android media experience on LePad's larger screen size, starting with an attractive 4-pane easy to use interface and a distinctive Lenovo developed push service that gives you your email, news, and other content in real time, eliminating the need to constantly open a browser and log in. LePad leverages the Android ecosystem Lenovo has already established in China for the LePhone Smartphone. LePad users, in addition to enjoying many preloaded applications, also have access to thousands of custom Android apps from China's top content partners that are optimized uniquely for its large screen. Lenovo plans for LePad to support Adobe Flash Player 10.1 to provide users an uncompromised web browsing experience
IdeaPad U1 for a Complete Laptop
For users who need the full functionality of a mainstream laptop for doing content creation with Windows based productivity applications, the LePad can slide into the U1 Base. The IdeaPad U1 hybrid transforms the user interface on LePad into a Windows 7 laptop with a full keyboard. The base features a Windows 7 Home Premium operating system and an Intel CULV processor. With Hybrid Switch feature, users can seamlessly change operating systems to support continuous web browsing experience.
Pricing and Availability
The Lenovo IdeaPad U1 with LePad will be available beginning in China in Q1. The LePad slate can be purchased separately from the U1 Base. The LePad slate starts at approximately RMB 3,499 (approximately US$ 520), and the U1 hybrid laptop starts at approximately RMB 8,888
(approximately US$ 1,300). Detailed pricing and availability for other markets, please contact your Lenovo representative.
---
Kunpeng 920: Huawei Unveils World's Highest-Performance ARM-based CPU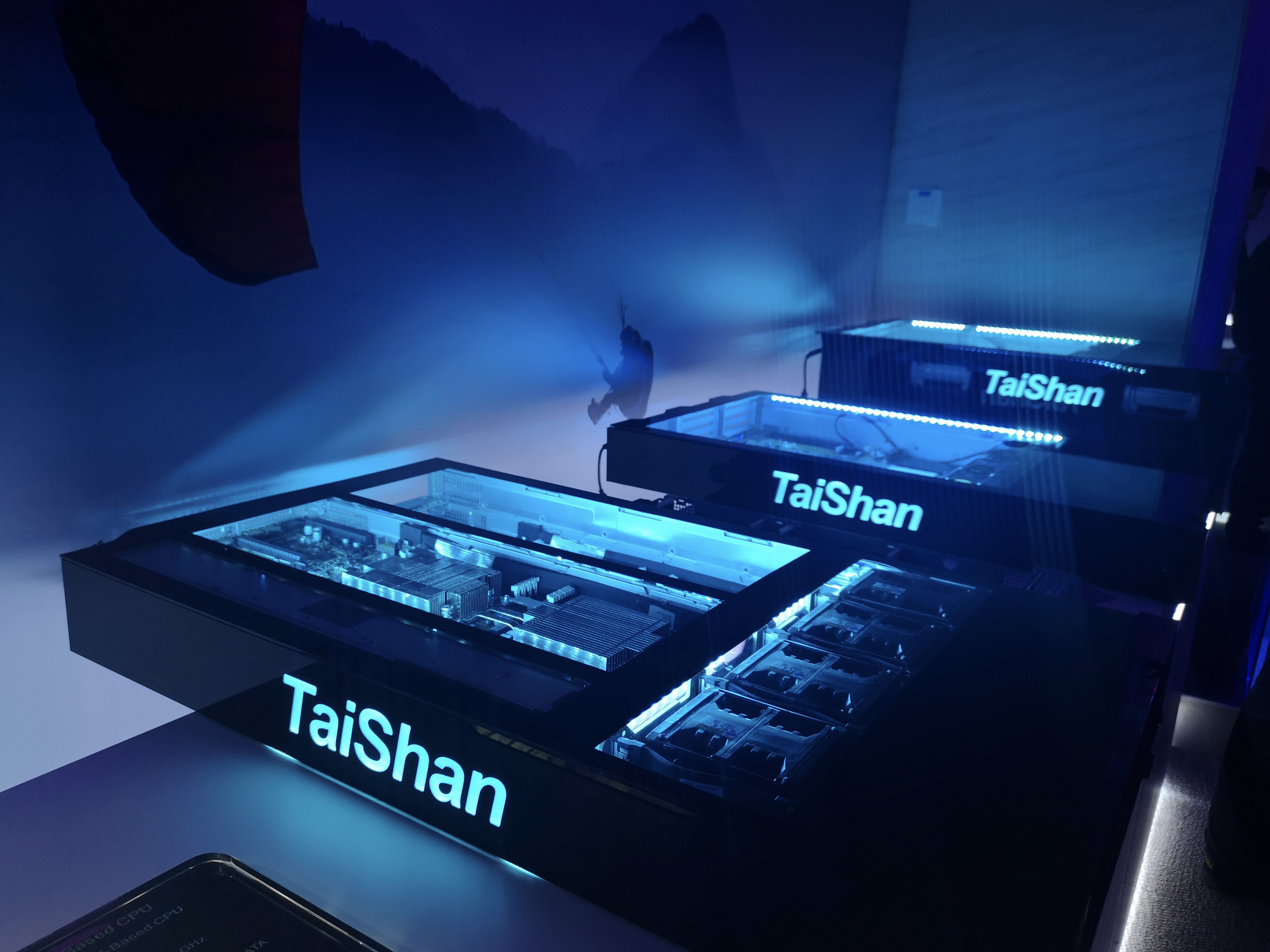 Just in time for CES 2019, Chinese tech leader Huawei, strategically unveiled the Kunpeng 920, the industry's highest-performing ARM-based processor. At Huawei's headquarters in Shenzhen, China, Huawei released the impressive CPU, intended for handling applications like big data processing and distributed storage.
William Xu, Director of Huawei's Board and Chief Strategy Marketing Officer, said during the press conference that "Huawei has continuously innovated in the computing domain in order to create customer value. We believe that, with the advent of an intelligent society, the computing market will see continuous growth in the future. Currently, the diversity of applications and data is driving heterogeneous computing requirements. Huawei has long partnered with Intel to make great achievements. Together we have contributed to the development of the ICT industry. Huawei and Intel will continue our long-term strategic partnerships and continue to innovate together."
Kunpeng 920: High-Performance ARM-based CPU
Huawei's high standards of leading the industry are very clear with the release of the new Kunpeng 920.  The new CPU, similar to Huawei's HiSilicon Kirin 980 (launched in October 2018), was  designed in-house and manufactured on a 7-nanometer processor. According to Huawei, the gain in performance between these two CPU's emerges from a series of optimized branch prediction algorithms and an increased number of OP units, along with an improved memory subsystem architecture. The Kunpeng 920 provides both higher computing performance for data centers while decreasing overall power consumption. The Kunpeng 920 is packed with 64 cores, clocking an impressive 2.6GHZ, and paired with 8-channel DDR4 memory allows the Kunpeng 920 to score over 930 on the SPECint Benchmark, 25% higher than the industry benchmark.  For the sake of comparison, the previous industry leader was the Fujitsu 7-nanometer A64X. Beyond its speed is the CPU's power efficiency, which performs 30% better than its competitors.
In terms of system integration, the new CPU has increased with two 100G RoCE ports. Kunpeng 920 also supports PCIe Gen4 and CCIX interfaces, and provides 640 Gbps total bandwidth.  In addition, the single-slot speed is twice that of the incumbent offering, effectively improving the performance of storage and various accelerators.
TaiShan Series: Huawei's ARM-based Server Built to Perform
To complement the Kunpeng 920, at today's press conference Huawei also released its TaiShan series servers, powered by the company's new CPU. Aimed at tackling three distinct issues, storage,  high-density, and balancing both requirements, the Taishan series designed three unique models. Powered by the Kunpeng 920, the TaiShan servers are built for big data, distributed storage, and ARM native application scenarios. These unique scenarios are ideal for the ARM architecture offering many advantages in many-core and performance per watt. The TaiShan series are ideal computing platforms for enterprises with high performance and low power consumption. Designed especially in big data scenarios, the TaiShan servers are tuned for optimal many-core high concurrency and resource scheduling to deliver a 20% computing performance boost.  
As Mr. Xu stated at the press conference, "The ARM industry is seeing a new development opportunity. The Kunpeng 920 CPU and TaiShan servers newly released by Huawei are primarily used in big data, distributed storage, and ARM native applications. We will work with global partners in the spirit of openness, collaboration, and shared success to drive the development of the ARM ecosystem and expand the computing space, and embrace a diversified computing era."
Open and Collaborative ARM Ecosystem is Geared for Mutual Success
For years, Huawei has continuously promoted industry cooperation and collaboration among its industry partners in terms of hardware, basic software, and applications. The company's unique approach is predicated on the growing trend that an intelligent society, with all things connected, and sensing, is well underway. In light of these industry trends and application requirements, a new era of diversified computing is emerging. The ability to process multiple data types and scenarios are the driving force behind optimizing computing architecture.   
Summarizing the company's vision of serving as an industry leader across all verticals, from telecommunications to servers to handsets, Mr. Xu noted that "With Kirin 980, Huawei has taken smartphones to a new level of intelligence. With products and services (e.g., Huawei Cloud) designed based on Ascend 310, Huawei enables inclusive AI for industries. Today, with Kunpeng 920, we are entering an era of diversified computing embodied by multiple cores and heterogeneity. Huawei has invested patiently and intensively in computing innovation to continuously make breakthroughs. We will work with our customers and partners to build a fully connected, intelligent world."
---
CES 2017: The Harman Announcements That Matter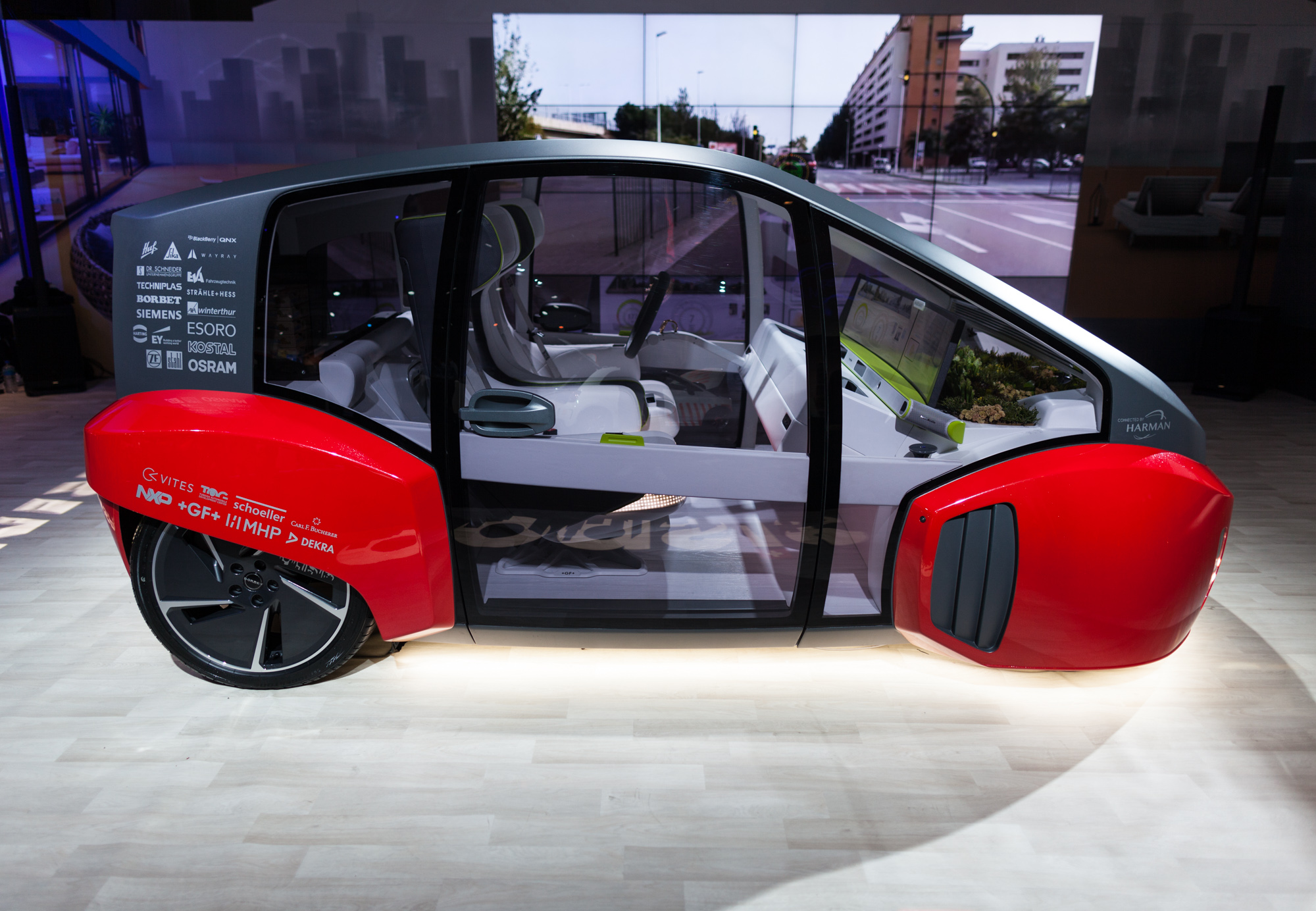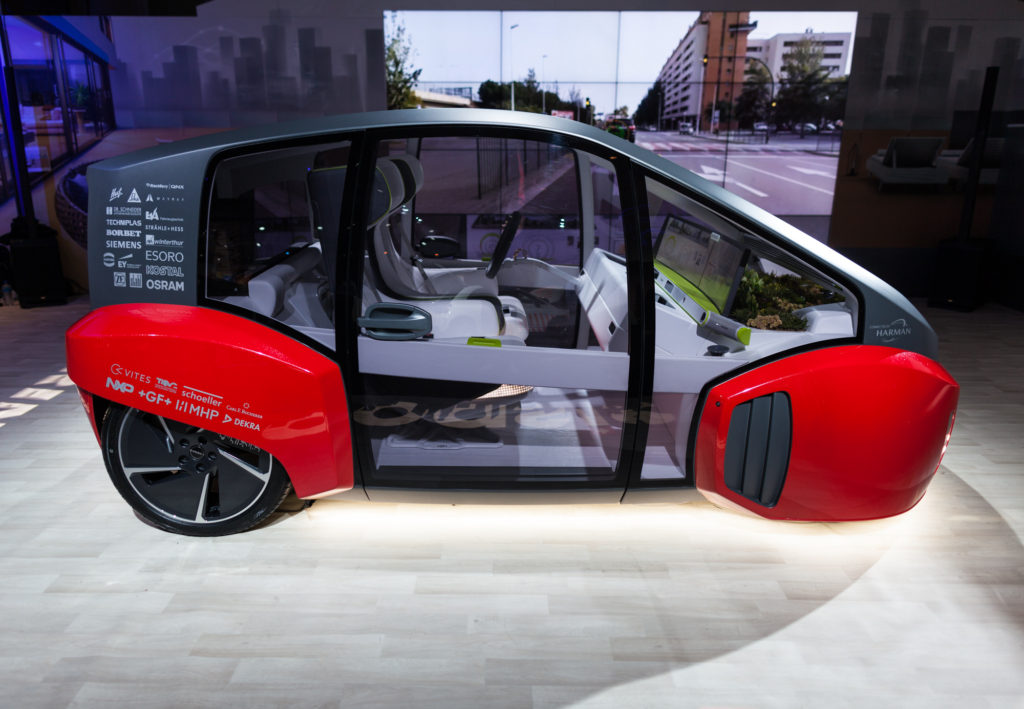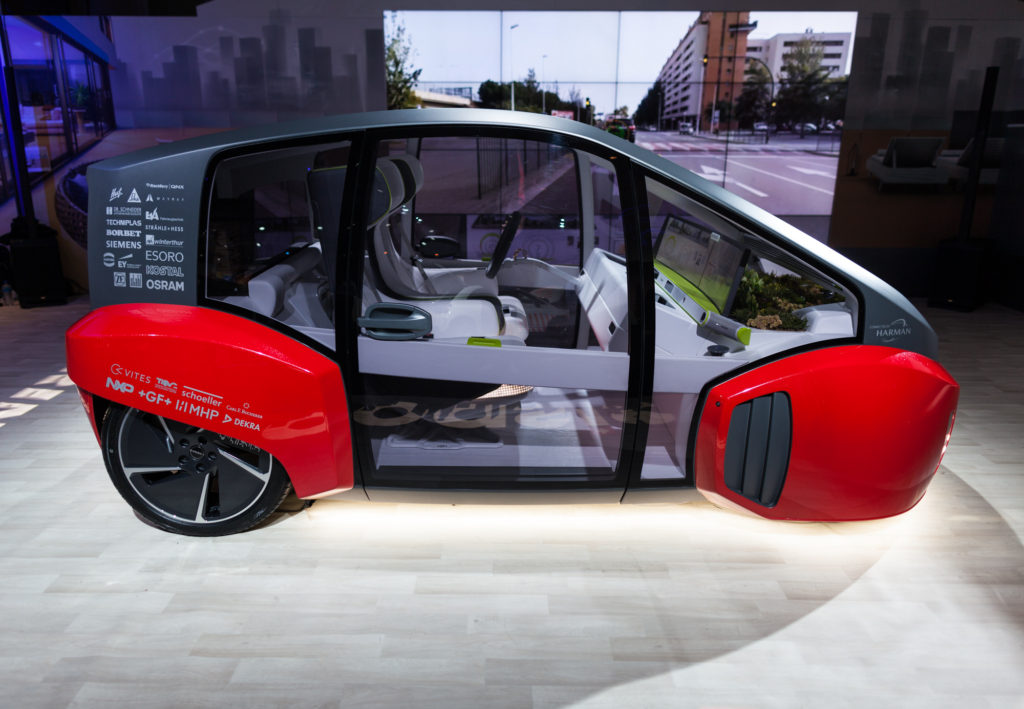 The Consumers Electronics Show has returned back in town, and many of the larger companies have put the time and effort into Las Vegas, Nevada, as a launch pad for their major announcements.
Harman, a leading company that designs and engineers connected products for automakers, consumers and enterprise industries all around the world, has recently announced a whopping $8 billion acquisition by Samsung, although the deal is yet to be closed.
In addition to that, the company has also announced a massive growth among OEMs such as Lexus, Toyota, Hyundai, Lincoln, Kia, BMW, Subaru and more, with a positive demand from the consumer's point of view, mostly for advanced in-car connectivity solutions.
For instance, Harman has recently announced a collaboration with Ford, to bring the B&O Play system to its cars, sometime in the Spring of 2017.
With the growing experience in innovation and technology, Harman will continue to expand car connectivity – Intelligent, personalized and professional experience, mainly in the sound management solution products.
The company is presenting a new level of innovation and In-Car Experience connectivity:
Harman Summit Next – Is the new generation of a conceptual smart audio solution that offers Harman's highest level of acoustic performance integrated with intelligent expandable features which are targeted for the luxury market and provides an immaculate way for people to engage and interact with their vehicles and their senses. The new solutions includes: Ambisonics Escape, Dynamic Sound Stage, In-Car Conferencing, In-Car Theater, and more.
Harman Voyager Next – Harman's award-winning industry's leading audio solution in one advanced system. Connects your vehicle to your very own lifestyle via the industry's first all-in-one audio and connected car Head Unit solution, which has been designed to meet the needs of today's millennial's 'on-the-go' lifestyle. Voyager Next provides OEMs the ability to offer cost effective and easy to implement premium audio solutions for their entry-level vehicle market. It also provides new levels of intelligent personalization and connectivity to the in-vehicle experience through advanced technologies, including the Voyager Next connect companion app, Harman proprietary micro speaker technology, Dual-core micro sub-woofers and a Voyager Next sub.
To highlight some of the company's milestones from recent months, Harman has won some very notable automobile awards, as well as launching collaborations with myriad of vehicles and industry brands. It is also said to enhance in-car security with the acquisition of Israeli startup TowerSec for around $70 million or so.
Moreover, the company is unveiling at CES the future of mobility and car connectivity with the latest introduction of Rinspeed Oasis Autonomous car, that features the ultimate In-Car experience technologies (HARMAN LIVS). The Oasis, a result of a fruitful collaboration with industry engineering across the pond, is basically a concept car that offers a glimpse at the future of autonomous driving and how advanced, holistic vehicle intelligence will transform the driving experience.
"More than a technology supplier, HARMAN is an inspiration partner to the world's automakers, and the Oasis is a testament to that vision – a vehicle that is contextual, personalized and highly connected" ~ Phil Eyler, president, HARMAN Connected Car.
"HARMAN believes autonomy should not equal monotony, and this vehicle offers an integrated cockpit and bleeding edge user interface that advances mobility and connectivity while providing an unparalleled user experience. This results in a driving experience that is more powerful, productive, personalized and protected than ever before."
The Rinspeed Oasis autonomous vehicle user experience includes a series of modes and systems that elevate both the autonomous and manual driving experience including a Full Windshield Heads-Up Display, Autonomous Drive Readiness Check (handover to Manual), Augmented Reality Concierge, Predictive Collision Prevention, Intelligent E-Mirrors.
Bringing technologies from concept to reality, the company has also presented the new Intelligent cockpit (digital personal assistant, car-to home platform. Next gen Compute Platform), with distinct modes and highly connected iOT integration.
Furthermore, the company is said to invest a lot of its own resources in advanced connected in-car services, such as HCS Cloud, HCS OTA, HCS After Market and others.
In that regard, the company is also introducing the Harman Ignite, the first fully-integrated scalable and modular cloud platform for developing, managing and operating in-vehicle applications and services, combining Connectivity, Analytics, Device Management, Application Management, and OTA Updates.
Examples of automotive use cases for the Ignite platform includes Vehicle Connect, Cloud-Based Driver Profiles, Car-as-a-Service, Vehicle Health and Diagnostics features, Content Personalization, and Vehicle Analytics.
With that in mind, the company introduces some new hardware products such as Navdy: augmented reality display, JBL Legend CP100, automotive aftermarket Platform and a handful of interesting services and products which were the front and center at the major floor event.
---
Dell's Super Slim Venue 8 7000 Tablet Now Officially Available For $400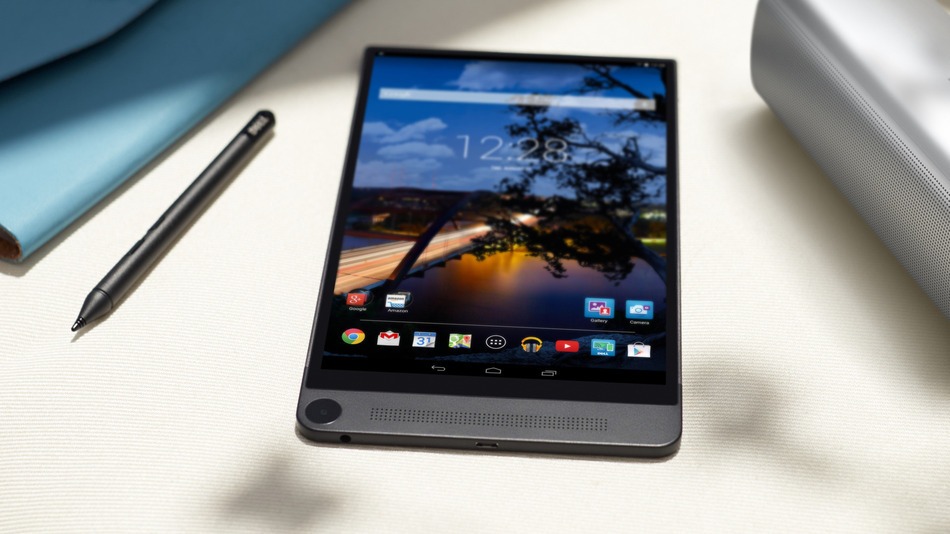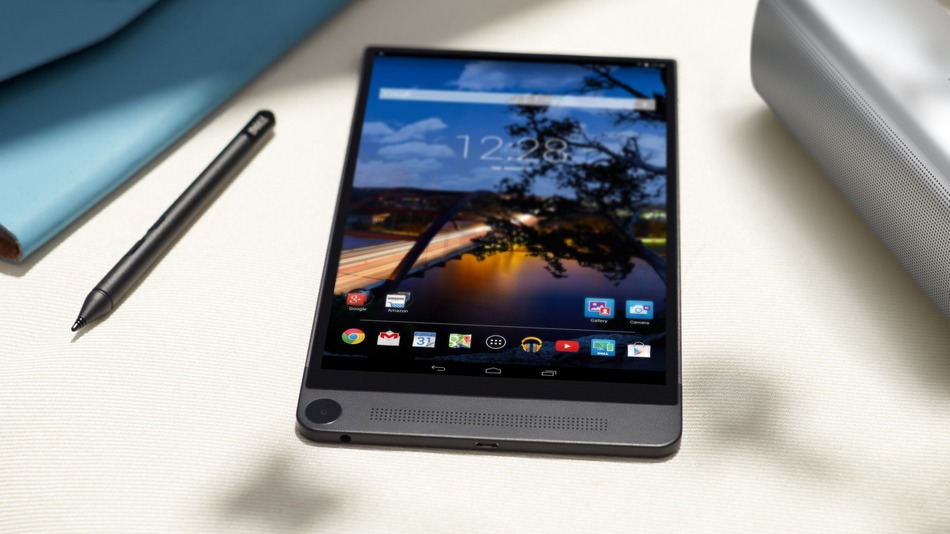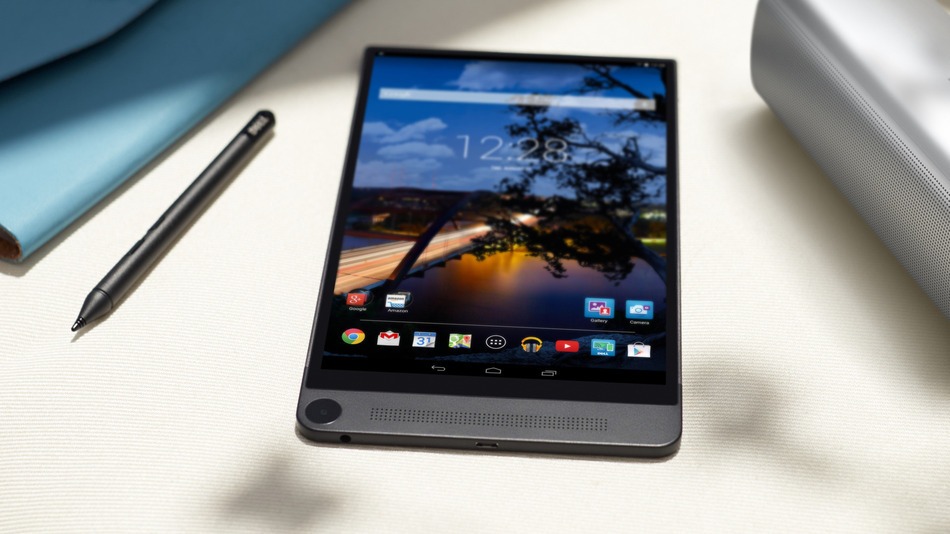 We've already got the chance to see Dell's ultra thin Venue 8 7000 slate when it was first unveiled back in September but now, at CES 2015 the 8.4-inch slab, powered by a 2.3GHz Intel Atom quad-core processor, is finally set to make a debut. And while not as cheap as some other mid-range Android devices available on  the market right now, it is reassuring to know that your money is going to be well spent and not wasted on some ordinary specs. In that concern, the Venue 8 7000 device is well equipped with a stunning QHD 2,560 x 1,600 OLED edge-to-edge display, alongside Intel's state-of-the-art Real Sense Snapshot 3D camera. That's right, the tablet houses an in-depth rear 8MP camera at the bottom as well as duo 720p stereoscopic sensors atop. The Venue 7000 is definitely one of the first tablets to incorporate Intel's latest 3D technology, hence the reason it arouses a lot of curiosity among the geeksters around the world.
Measuring in only 6mm thin (thinner than the iPad Air 2 and iPad mini 3) the Venue 8 7000 is said to include 2GB of RAM under the lid, along with your choice of WiFi or LTE connectivity options, an Android 4.4 KitKat for the OS and an internal memory of 16GB which can be further expanded via a microSDXC memory card.
The Dell Venue 8 7000 is now available on Dell's website both in the US and in Canada for $399.99 and will complete global release in different countries like Australia, New Zealand, China, Hong Kong, Japan, Singapore, India, Germany, and the UK by early 2015.
Video courtesy of Liliputing
---