HP webOS Tablets Rumored For a March 2011 Arrival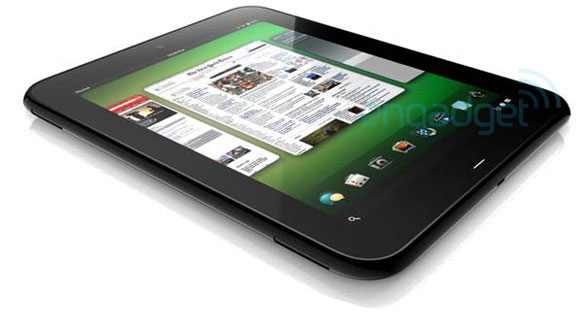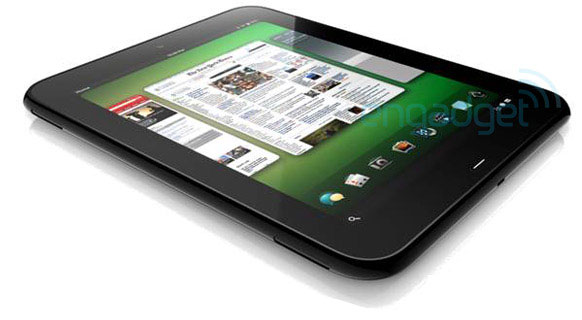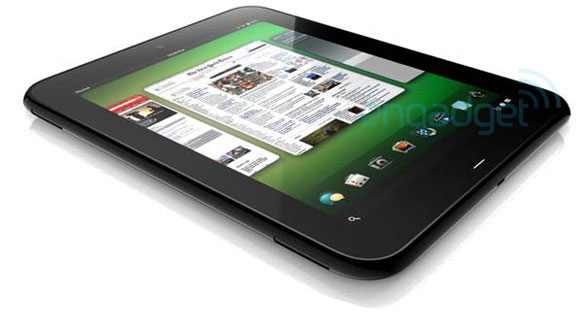 Well, it looks like we don't really need to wait until February 9 to get details about one of the most anticipated webOS products in the HP lineup – they're right here, courtesy of Engadget tipsters, and we couldn't be pleased more with this, could we? Generally speaking, we're looking at two new webOS slates that HP adds to its most impressive burgeoning portfolio, a 9-inch codenamed Topaz and a 7-inch going by the name Opal. And while we couldn't help noticing a certain similarity between Palo Alto's future slabs and Cupertino's trendy and fashionable iPad device, there are yet several differences distinguishing the two species from each other – the lack of "home" button, for instance, or the presence of a micro USB port on the bottom along with a 1.2GHz processor and a front-facing camera upfront. In addition to that, we can also spot a set of three stereo speakers for audio layout (in landscape and portrait modes) on both Hewlett Packard units, while their back side seems to be getting a black glossy coating material of some sort.
Aside from the minor details, and the fact that the first webOS tablets family may start shipping in March of 2011 (unconfirmed), we do not have much to say, except that at least one version, out of the two that HP plans to release, will be offered in three optional paths: as a WiFi-only model, as part of an AT&T 3G plan or with Verizon's Wireless' LTE network. Either way, we hope these rumors turn out to be true. Stay tuned.
Update1: As far as measures go, rumor has it that the Opal will be sized at 180 x 144 x 13mm while the Topaz slate is a bit bigger, at 241 x 190 x 13mm. Screen wise, we're looking at a 1,024 x 768 pixel TFT LCD multitouch display, instilled on both versions, along with a "premium audio" system based on HP's most  advanced Beats audio platform. Other than that, we also hear that potential buyers are likely to be given "tens of gigabytes" of cloud storage, which frankly sounds pretty neat as well, but then, you'll have to wait for February 9 in order to get even more savvy.
Update2: The good guys over at Pre Central have managed to put their hands on an internal paper with a list of specs of HP's upcoming tablet. As it turns out, the 9.7-inch HP Topaz is likely to include a 1.2GHz Qualcomm processor on board, along with 512MB of DDR2 memory, an Adreno 220 GPU for the graphics, a mic,  802.11b/g/n WiFi, Bluetooth 2.1+EDR, a 1024 x 768 touchscreen resolution, a front-facing 1.3MP webcam and either 16GB, 32GB or 64GB of storage at your choice. Besides that, we also expect some neat goodies under the lid, such as a built-in accelerometer, paired with a gyroscope, and a light sensor for auto background colors, while battery wise, we're looking at somewhere around 8 hours of continuous work.
[via Engadget]
Full Specifications
| | |
| --- | --- |
| Processor | Dual-core Qualcomm MSM8660 at 1.2GHz |
| Graphics | Integrated Adreno 220 GPU |
| Screen | 9.7″ XGA 1024 x 768 |
| Dimensions | 190mm x 240mm x 13.7mm |
| Weight | 700g / 1.5lb (estimated) |
| RAM | 512MB DDR2 |
| Storage | 16g / 32g / 64g eMMC |
| Camera | Front-facing 1.3mp camera for Video Chat |
| Bluetooth | 2.1 + EDR |
| WiFi | Dual-band 802.11 b/g/n |
| Other Radios | Optional WWAN for HSPA, LTE, perhaps CDMA later |
| Sensors | Accelerometer, eCompass, Gyro, Light Sensor, Microphone |
| Speakers | 2 integrated speakers with Beats Audio, 3.5mm audio jack |
| Battery | 24WHr for >8hrs, using two 3150mAh cells |