ViewSonic's Dual Boot ViewPad 10 Tablet Officially Live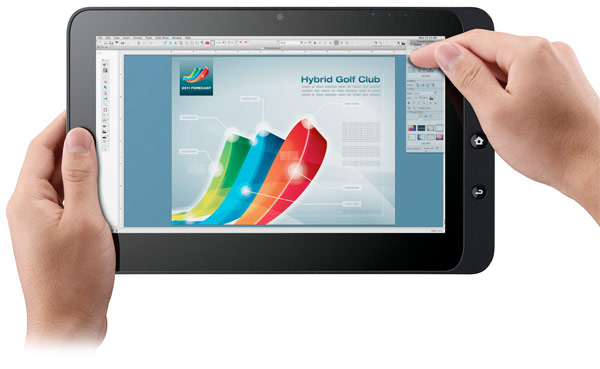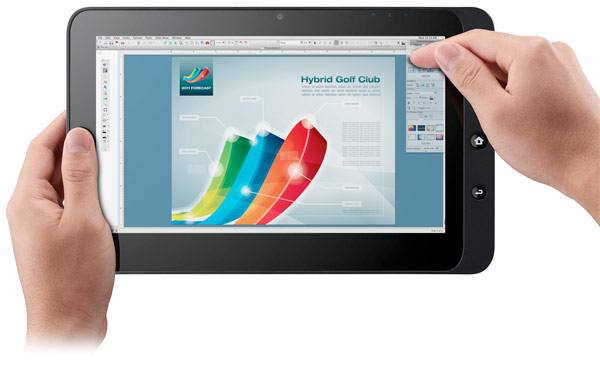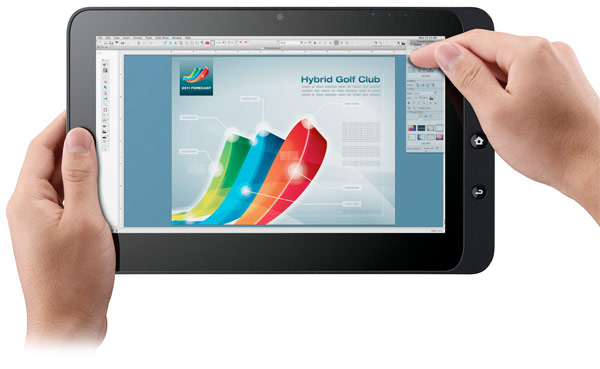 It's been couple of month since Taiwanese corp Viewsonic has officially announced their latest Android 1.6 / Windows 7 dual-booting ViewPad 10 in America, and today it's finally available and ready for shipping. Of course, as ever, you'll need to pay for the 10.1 inch, 1.66GHz Atom CPU tablet with hard cash before it actually departs your way, but frankly speaking, the prices aren't dirt-cheap enough to justify an immediate acquisition. As a matter of fact, they have some pretty high pricing rates, despite the mediocre line of innards specs (e.g 2GB of RAM, Bluetooth 2.1, 802.11b/g/n WiFi, a 1.3 megapixel front-facing camera). In terms of numbers we are looking at $599 for the 16GB SSD version which comes preloaded with Windows Home 7 Premium OS, or $679 for the 32GB drive, which packs inside the Windows 7 Professional flavor. Is it worth getting one over an iPad 2?  Overall I would get one, but it needs to come down in price dramatically. Demo video and full PR after the break.
Update: If by chance you happen to be a proud owner of the 10-inch dual-boot ViewPad device, there is a new update, coming up to the Android 1.6 tablet – Yes, you've heard that right boys and girls, the tablet's getting an Android 2.2 (Froyo) upgrade. However, if you're still on the hunt for one, you can either choose between the $599 Windows 7 Home Premium and 16GB slate or the $679 Win 7 Professional flavor (32GB) instead.
ARVE Error: id and provider shortcodes attributes are mandatory for old shortcodes. It is recommended to switch to new shortcodes that need only url
ViewSonic Delivers the Best of Both Worlds With Immediate Availability of Its ViewPad® 10 Tablet
10.1″ Dual-Boot Tablet Brings to Customers a New Level of Convenience
WALNUT, CA–(Marketwire – March 7, 2011) – ViewSonic Corp., a leading global provider of computing, consumer electronics and communications solutions, today announced North American availability of the ViewPad 10. Giving users a choice between Windows® 7 and Google Android™ within the same device, this 10.1″ dual-boot tablet is ideal for maximizing business productivity alongside entertainment.
"The lines of professional and personal life are blurring, which creates a need for devices that are suited for both sides," said Adam Hanin, vice president of marketing for ViewSonic Americas. "The ViewPad 10 delivers just that by enabling users to merge business productivity with personal enjoyment anywhere, anytime. We are proud of our 10-year tablet history and are dedicated to further extending our tablet product portfolio to meet every individual need."
Packed with a high speed Intel® Atom™ 1.66GHz processor and integrated 2GB of memory, the ViewPad 10 is a powerhouse of mobile computing. Built with a 1024×600 panel with LED backlight technology partnered with capacitive multi-touch functionality, the device provides a crystal clear viewing experience, even when multitasking across several applications.
The ViewPad 10 enables consumers to take Windows on the road, allowing access to Flash-based content and programs like Word, Excel, PowerPoint and Adobe Acrobat, wherever they are. Plus social media applications like Facebook and Twitter, sharing photos and surfing the Web through Google's Android 1.6 platform are only a switch away, making this device the perfect companion for those looking to work, play and share on the go. Throw in the built-in Wi-Fi 802.11 b/g/n, Bluetooth 2.1 + EDR and 1.3 megapixel built-in front camera, the ViewPad 10 is fully optimized to keep users connected.
To ensure the ViewPad 10 grows with each person's individual needs, the device offers expandable memory options via a micro SD card slot for up to 32GB of additional space. The dual-boot ViewPad 10 is now available — with Android 1.6 and either Windows 7 Home Premium (with a 16GB SSD hard drive) or Windows 7 Professional (with a 32GB SSD hard drive) for respective ESPs of $599 and $679.
For more information on ViewSonic's products, please visit ViewSonic.com or follow ViewSonic on Facebook, Twitter and YouTube.

---

The Top 3 Best Tablets on the Market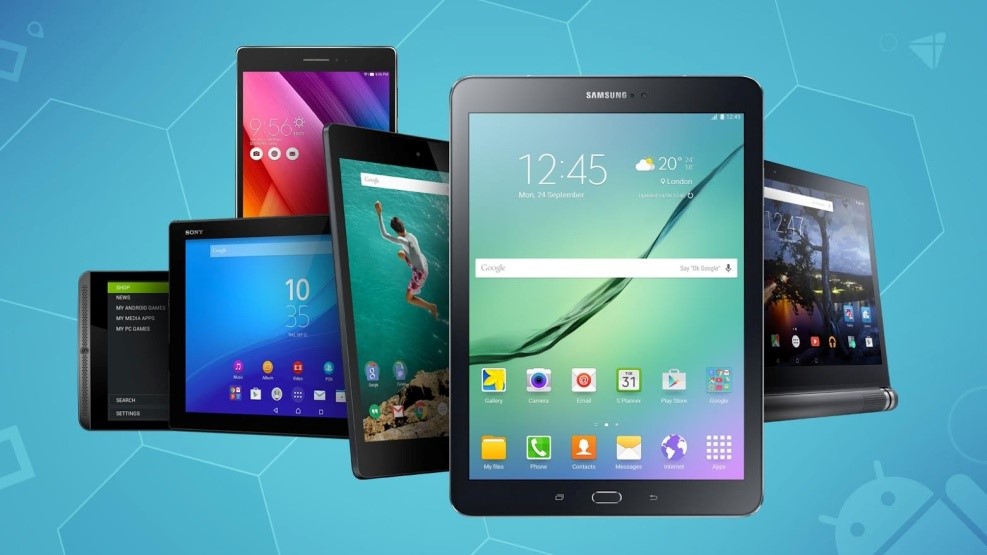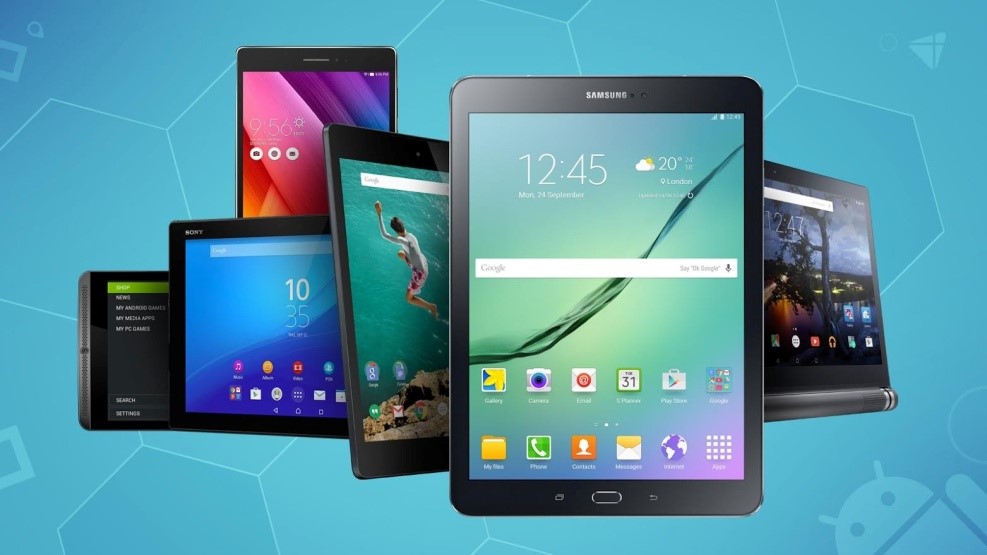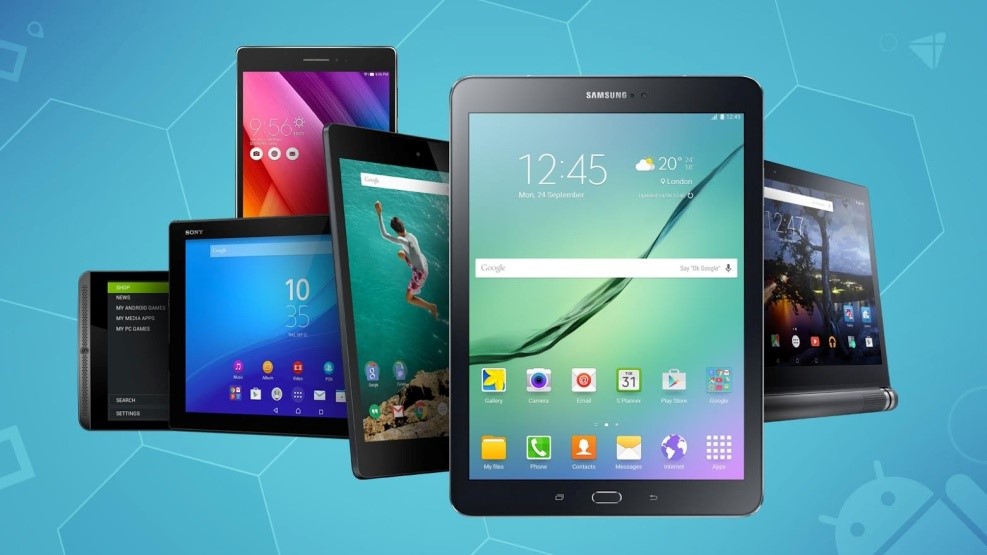 When you're ready to dish out some money for a new tablet, you obviously want to buy the best there is on the market. So, when time comes to buy, what should you look for? What are the best new models you can buy today? These are a few of the best tablets you can find on the market today, if you are ready to buy right now.
Amazon Fire 
With a 1.3 GHZ processor, a 7" screen, and excellent picture resolution (1024*600 pixels) you won't find many tablets at this smaller screen size which has such excellent colour contrast and resolution. Add in the very light weight of only 11 ounces and you can literally carry this thing around without even feeling it in a bag. The 8 GB built in storage, and Amazon OS are fast, and allows for added storage if you need it. Excellent touch screen, easy to use features, and a small, sleek, elegant design, make this a must have tablet, especially for such a low-price point in comparison to other top manufacturer names in the marketplace.
Surface Pro 4  
This Microsoft tablet is another great option. It is sleek, has the unique kick stand design, detachable keyboard, lighted keys, and a very cool looking exterior. It features a larger screen size at 12.3" you can use it like a laptop, eliminating the need to own two devices. The 2.3 processor speed is extremely fast, so you won't experience lag time or slow speeds, even if you are down or uploading, watching, or playing games, on the device. 1920×1200-pixel resolution also means sharper images, better depth perception, and great color disparity on screen. A bit pricey, but considering it can be a tablet as well as a laptop in one, it is a bundle and a great bargain.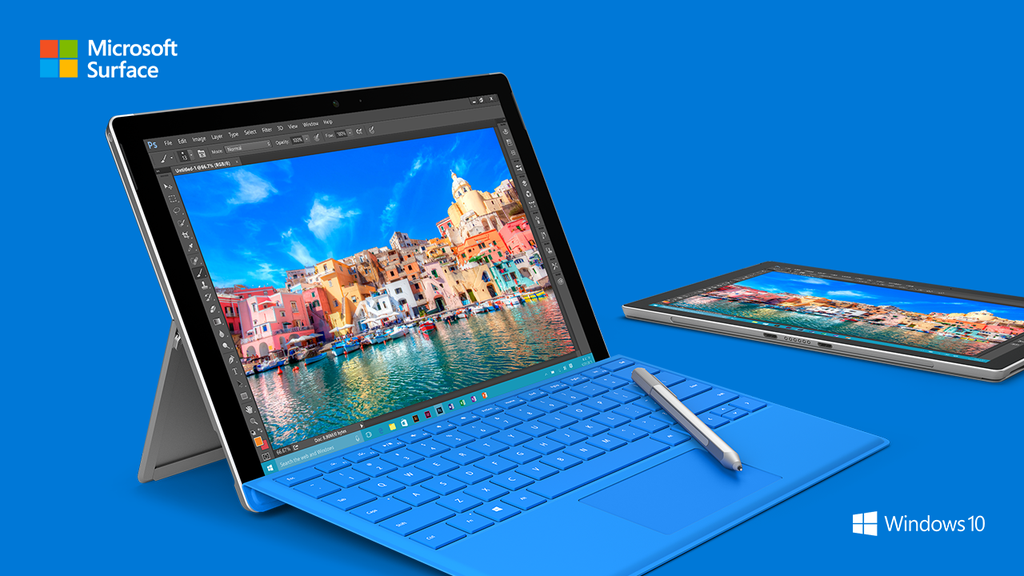 iPad Pro 7
Apple has done it again. If you love large screen sizes, the 9.8" design is truly a great size you won't find with many competitors on the market today. With the iOS operating system, you won't be disappointed with speed, ability to browse the web, or do nearly anything (work or play) on this device. It is very responsive, has built in safety fingers (like fingerprint technology), and the 2048×1536-pixel resolution, makes it the very best, and provides the best screen resolution and image quality, regardless of what you plan on using the iPad to do. It is very thin, it is very light, and it comes from the most trusted developer in Apple.
A true must have device, but do consider the high price tag if you are comparing this with other Android based devices which are much cheaper in the price spectrum. The  iPad Pro7 can be very expensive depending on the model you go for. Luckily catalogue companies have started to provide different payment plans like buy now pay later, pay weekly, pay monthly. Over the past few years buying tablets on finance has become more and more popular due to the price of the product.
No matter what you are looking for when it comes to buying a new tablet, you have hundreds of options out there. For the budget shopper, for the high-end shopper, and for those who are in between, these are three great models to consider, which will offer great resolution, speeds, and quality, for the price point you can spend when purchasing a new tablet.
---
ASUS Intros ZenPad S 8.0 Android Lollipop Tablet Series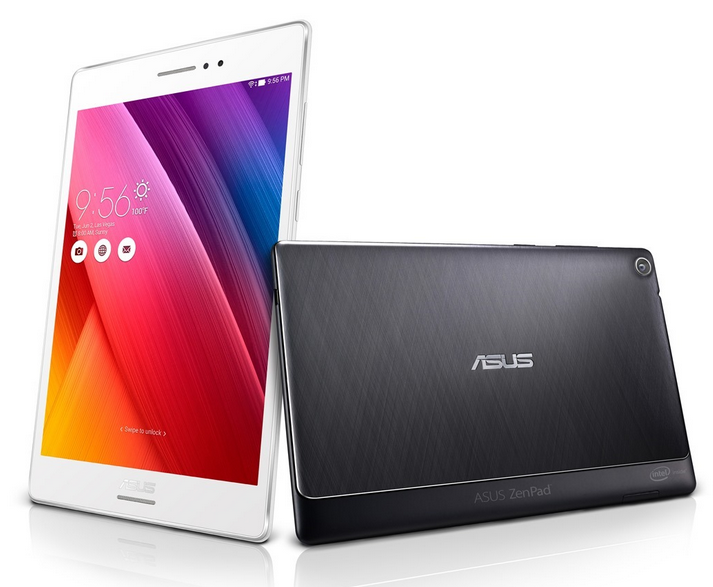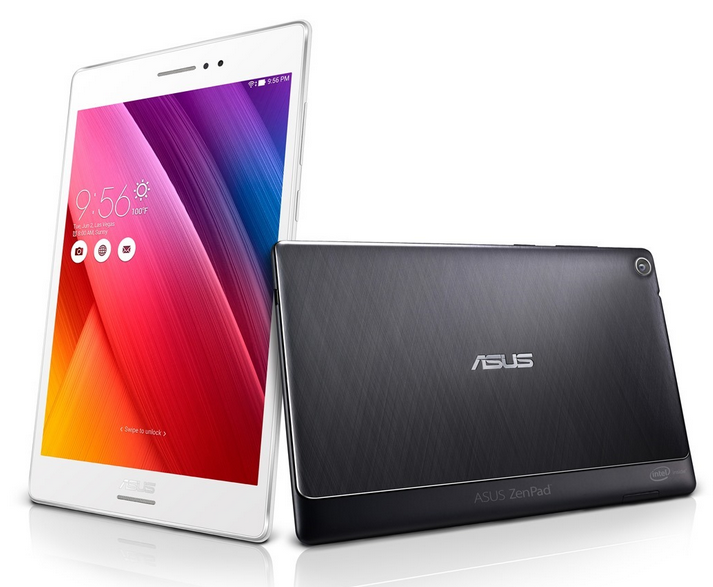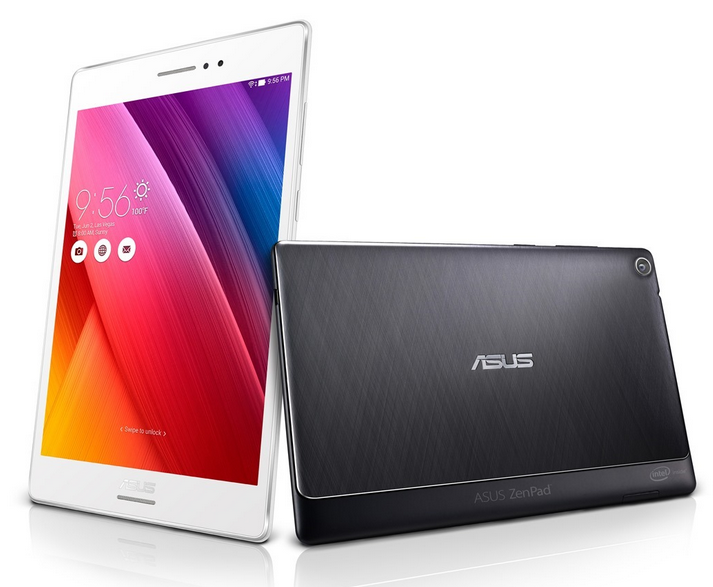 Computex 2015 — ASUS has officially rolled out a new line of super stylish Lollipop tablets, also known as the ZenPad series. The slates on stake which are said to replace the previous range of MemoPad variants include the ASUS ZenPad 8.0 (Z380C) and ZenPad S 8.0 (Z580CA) models, both of which to be available in 7-inch, 8-inch and 10.1-inch versions and are aimed at the low-end and the premium tablet market.
The first out of the two is the Asus ZenPad S 8.0 slab, a premium product for the high-end user with a sharp 2,048 x 1,536 (324 ppi) IPS display, as well as Intel's 64-bit Atom Z3580 chip processor, 4GB of RAM and your choice of either 16GB or 32GB of internal storage.
Measuring in at only 6.6mm thin, the ZenPad S 8.0 tablet runs on an Android Lollipop 5.0 OS and is coming with an 8MP rear-facing camera, a 5MP front-facing camera, one USB Type C connector on the side and a 15.2Wh battery, capable of up to 12 hours of continuous work.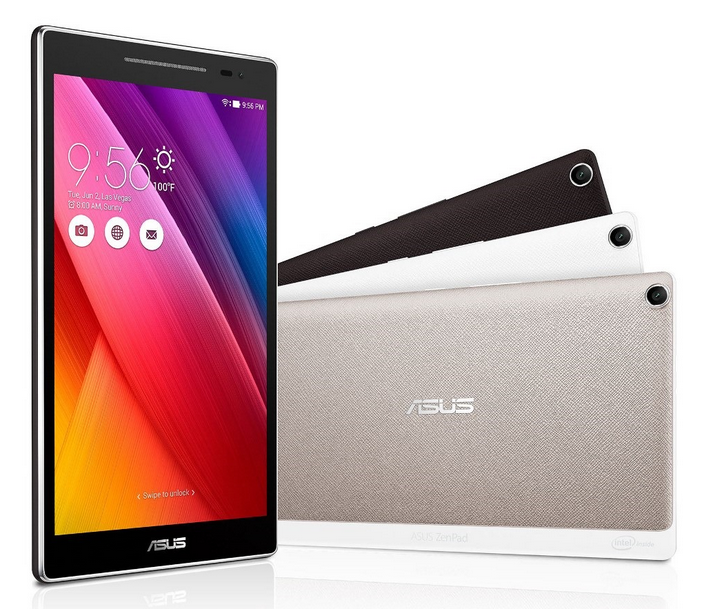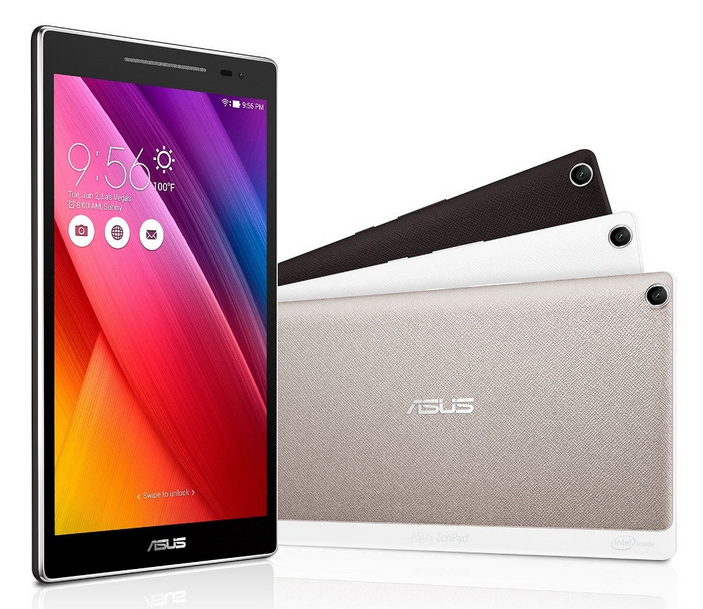 The second model, the ASUS ZenPad 8.0 Z380C, which provides a good entry-level consumer-business experience tablet with an Atom X3 (SoFIA) quad-core processor and Mali 450MP4 GPU is offering either 1 or 2 gigabytes of RAM under the hood, as well as your choice of either 8 or 16 gigabytes of internal storage. In addition to the standard 1280×800 pixel display on top, you're getting a 5MP rear camera behind, together with an Android Lollipop 5 OS and an optional Audio Cover cradle for adding 5.1 surround sound for your tablet. Connectivity options include WiFi, Bluetooth, and the optional dual 4G LTE network support.
Pricing and availability still remain undisclosed at the moment.
---
Microsoft Apps to Come Preloaded On LG, Sony, Other Android Tablets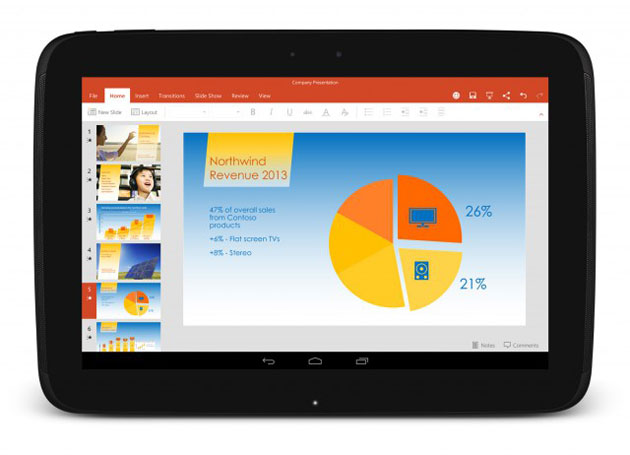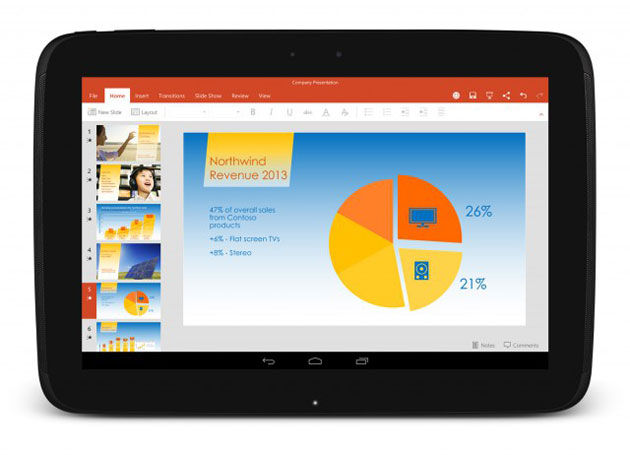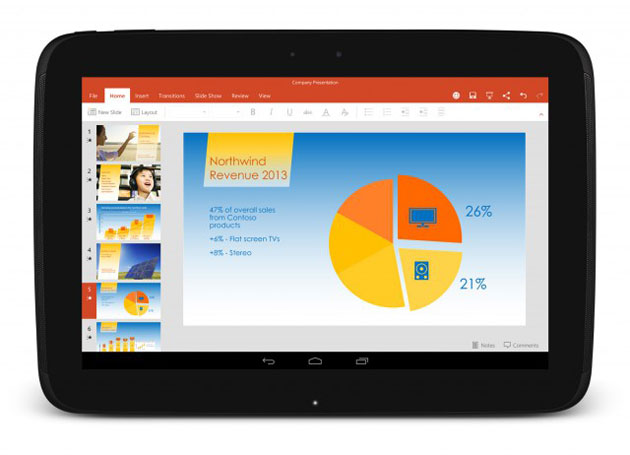 Microsoft is one of these tech-oriented giant companies that seem to know a thing or two about software distribution across the pond. But what about apps? Glad you asked, because there's something going on around the business of this corp these days – strategic wise, of course. Based on the details shared, the Windows maker announced that it has officially partnered with more than 20 Android tablet makers, among them are also big leaders like LG and Sony, to bundle its apps on future tablet versions or updates. Some of the apps which are due to come pre-loaded inside include the popular video messaging app Skype, as well as Bing, OneDrive, OneNote, Outlook Word, Excel, and a variety some others. A sort of an Office Suite, if you will. The purpose of this move is likely to create a cross-platform functionality for its apps. Whether this is an indication that Microsoft is giving up on its own platform or not, I have no idea, but time will surely tell.
---