iPad 2 Now Available For Online Purchase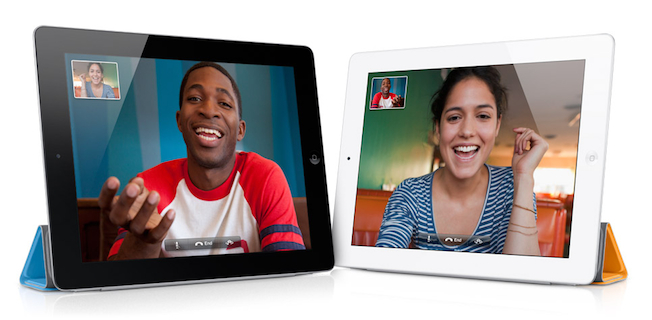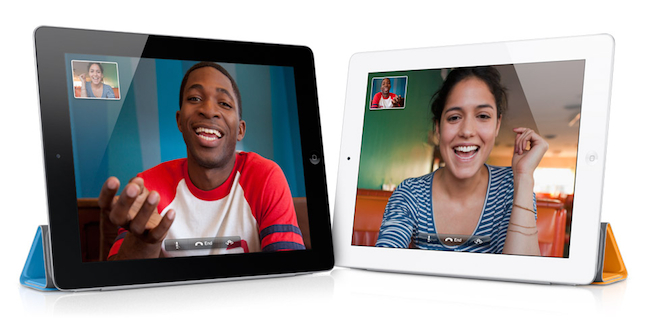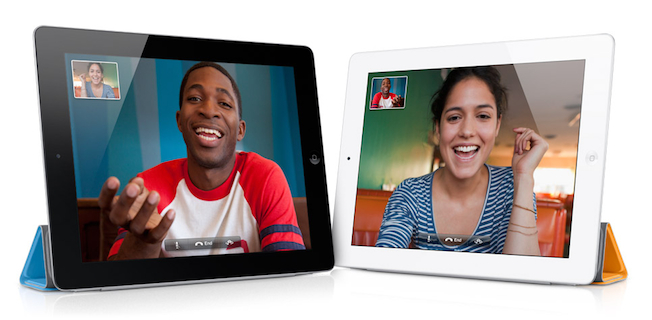 So It's iPad 2 launch day in the US of A, fellow readers, and that means long waiting queues outside Apple, AT&T, Best Buy, Target, Verizon Wireless, and Walmart retail stores, which are all expected to start selling Cupertino's latest and greatest 9.7-inch wonder at about 5:00 p.m local time, and not a moment earlier. But for those looking to skip the hassle of lining up in front of crowded places, you can actually do it without leaving your couch – simply login at Apple.com at 1am PST/4am EST, pickup your favorite second-gen iPad 2.0 tablet (whether in Black or White flavors), browse through the optional accessories around, and play your online orders before the sun rises. In addition to that, you're also getting the option to put a two line personalised engraved message on the back of the iPad, and dedicate it to your beautiful girlfriend or your most beloved mother. Full PR is half past the corner.
Update1: Well, it looks like the demand for iPad 2 is on the rise, ladies and gentlemen, and If you missed the first wave of online purchasing, you don't want to miss the second one (assuming you do have plans to get yourself a brand new iPad device), which isn't expected to ship for the next 3-4 months! Yes, it's out of stock for online homies, at least for the time being. In store sales are still going as usual, with analysts predicting over 600,000 iPad 2 record sales over launch weekend only. Still want one and don't have a retail store around? I guess you can try your luck over at eBay, though we hear that prices have already reached a whopping $2600 in there.
Update2: According to a Reuters citing industry analysts, Apple sold close to 1 million iPad 2s over the launch weekend alone. The profile of iPad 2 buyer is said to be composed of approximately 60% existing iPad owners and 40% of first time iPad customers. 100% percent of them claim to own at least one Apple product somewhere in their homes.
iPad 2 Arrives Tomorrow
CUPERTINO, California-March 10, 2011-Apple® today announced that iPad™ 2, the next generation of its magical device for browsing the web, reading and sending email, enjoying photos, watching videos, listening to music, playing games, reading ebooks and much more, will be available tomorrow at 5 p.m. local time at all 236 Apple retail stores in the US and through the Apple Store® (www.apple.com) beginning at 1 a.m. PT. Every customer who buys an iPad 2 at an Apple retail store will be offered free Personal Setup service, helping them customize their iPad 2 by setting up email, loading new apps from the App Store℠ and more, so they'll be up and running with their new iPad 2 before they leave the store. iPad 2 will also be available beginning at 5 p.m. local time at AT&T, Best Buy, Target, Verizon Wireless, Walmart and select Apple Authorized Resellers.
iPad 2 features an entirely new design that is 33 percent thinner and up to 15 percent lighter than the original iPad, while maintaining the same stunning 9.7-inch LED-backlit LCD screen. iPad 2 features Apple's new dual-core A5 processor for blazing fast performance and stunning graphics and now includes two cameras, a front-facing VGA camera for FaceTime® and Photo Booth®, and a rear-facing camera that captures 720p HD video, bringing the innovative FaceTime feature to iPad users for the first time. Though it is thinner, lighter, faster and packed with new features, iPad 2 still delivers up to 10 hours of battery life* that users have come to expect. iPad 2 is available in black or white, features models that run on AT&T's and Verizon's 3G networks, and introduces the innovative iPad 2 Smart Cover in a range of vibrant polyurethane and rich leather colors.
Pricing & Availability
iPad 2 with Wi-Fi will be available in the US on March 11 for a suggested retail price of $499 for the 16GB model, $599 for the 32GB model, $699 for the 64GB model. iPad 2 with Wi-Fi + 3G will be available for a suggested retail price of $629 for the 16GB model, $729 for the 32GB model and $829 for the 64GB model. iPad 2 with Wi-Fi + 3G compatible with the Verizon network will be available in the US only for a suggested retail price of $629 for the 16GB model, $729 for the 32GB model and $829 for the 64GB model.
iMovie® and GarageBand® for iPad apps are available today for $4.99 each from the App Store on iPad or www.itunes.com/appstore. The Smart Cover is available in a range of colors in vibrant polyurethane for $39 or rich leather for $69.
iPad 2 will be available in Australia, Austria, Belgium, Canada, Czech Republic, Denmark, Finland, France, Germany, Greece, Hungary, Iceland, Ireland, Italy, Japan, Luxembourg, Mexico, Netherlands, New Zealand, Norway, Poland, Portugal, Spain, Sweden, Switzerland and the UK on March 25; and in many more countries around the world in the coming months. Further international availability and pricing will be announced at a later date.
*Battery life depends on device settings, usage and other factors. Actual results vary.
Apple designs Macs, the best personal computers in the world, along with OS X, iLife, iWork, and professional software. Apple leads the digital music revolution with its iPods and iTunes online store. Apple is reinventing the mobile phone with its revolutionary iPhone and App Store, and has recently introduced its magical iPad which is defining the future of mobile media and computing devices.
---