Amazon's 7-Inch Kindle Fire Tablet Officially Live: Only $199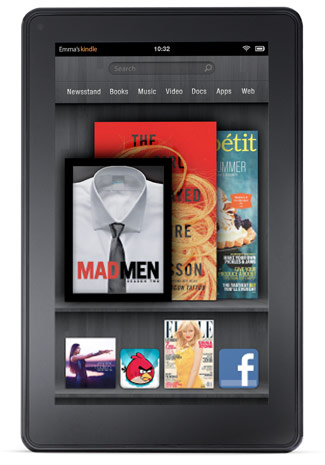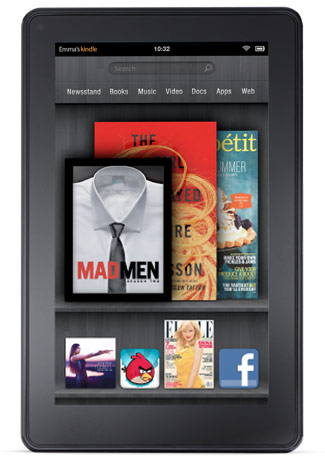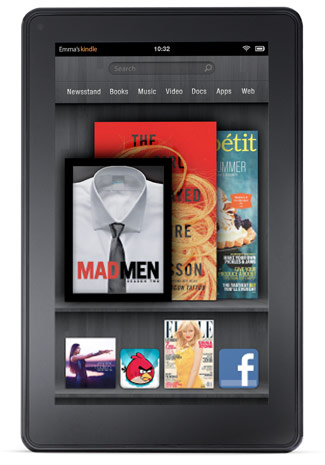 We've heard the rumours, but now it's official. Amazon just announced its latest and greatest 7-inch Kindle Fire tablet that will be sporting a powerful dual-core processor inside, along with a 3.5mm jack, 8GB of storage, micro USB hub and an Android platform for the operating system. The most anticipated device, which lacks 3G capabilities, is priced very competitively for such a high quality slab (only $199), and comes with  a 7-inch Gorilla-glass and an IPS panel touchscreen, paired with an integrated WiFi and a wide range of audio/video formats support. Software wise, you'll be getting a 30-day trial of Amazon Prime, as well as full access to the Kindle books section, the Magazines, the Movies, the TV shows and of course, Google's online Android Appstore. There's also an option to connect your device to the big screen whenever you want, and last but certainly not least, Kindle Fire's release date: November 15th, although we'd truly like to get our hands on it as quickly as possible and grab one for ourselves early before they hit all the stores. Make sure you check out the first commercial video plus full specifications after the break and please stay tuned for plenty stuff more.
Update: We've just added a quick Amazon Kindle Fire walkthrough video, courtesy of Thisismynext, so hit the jump and take a look.
[via Amazon]
ARVE Error: id and provider shortcodes attributes are mandatory for old shortcodes. It is recommended to switch to new shortcodes that need only url
ARVE Error: id and provider shortcodes attributes are mandatory for old shortcodes. It is recommended to switch to new shortcodes that need only url
Size (in inches)
7.5″ x 4.7″ x 0.45″ (190 mm x 120 mm x 11.4 mm).
Weight
14.6 ounces (413 grams).
System Requirements
None, because it's wireless and doesn't require a computer.
On-device Storage
8GB internal. That's enough for 80 apps, plus either 10 movies or 800 songs or 6,000 books.
Cloud Storage
Free cloud storage for all Amazon content
Battery Life
Up to 8 hours of continuous reading or 7.5 hours of video playback, with wireless off. Battery life will vary based on wireless usage, such as web browsing and downloading content.
Charge Time
Fully charges in approximately 4 hours via included U.S. power adapter. Also supports charging from your computer via USB.
Wi-Fi Connectivity
Supports public and private Wi-Fi networks or hotspots that use the 802.11b, 802.11g, 802.11n, or 802.1X standard with support for WEP, WPA and WPA2 security using password authentication; does not support connecting to ad-hoc (or peer-to-peer) Wi-Fi networks.
USB Port
USB 2.0 (micro-B connector)
Audio
3.5 mm stereo audio jack, top-mounted stereo speakers.
Content Formats Supported
Kindle (AZW), TXT, PDF, unprotected MOBI, PRC natively, Audible (Audible Enhanced (AA, AAX)), DOC, DOCX, JPEG, GIF, PNG, BMP, non-DRM AAC, MP3, MIDI, OGG, WAV, MP4, VP8.
Documentation
Quick Start Guide(included in box); Kindle User's Guide (pre-installed on device)
Warranty and Service
1-year limited warranty and service included. Optional 2-year Extended Warranty available for U.S. customers sold separately. Use of Kindle is subject to the Kindle License Agreement and Terms of Use.
Included in the Box
Kindle Fire tablet, U.S. power adapter (supports 100-240V), and Quick Start Guide.