Lenovo To Introduce LePad S2005, S2007 and LePad S2010 Android Honeycomb Tablets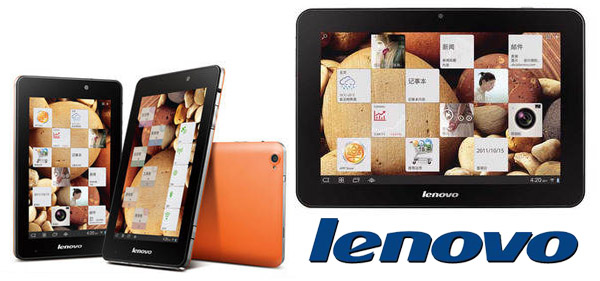 Chinese corp Lenovo introduces three new Android Honeycomb tablets, LePad S2005, LePad S2007 and the LePad S2010. At this point without price or confirmation of release dates. And while the 5-inch S2005 will reportedly pack an 800 x 480 LTPS display, paired with  a 1.2GHz dual-core processor, 1GB of RAM, WiFi, HDMI out, Android 2.3.5 for the OS, and dual cameras with a 5-megapixel flavor on its back (capable of capturing 1080p) and a 1.3-megapixel webcam on the front, its bigger siblings will presumably boast Qualcomm's dual-core 1.5GHz chip, along with 1GB RAM, 1.3 megapixel front-facing camera plus 8 megapixels on the back, dual-mode 3G connection, WiFi, 1280 x 800 IPS display and Ice Cream Sandwich upgrade, planned for the foreseeable future, or so. In addition, there are few indications that the latter two not only differ in screen sizes, but also their batteries, as the 7-inch S2007 device features a 3780mAh battery, while the 10.1-inch S2010 is said to include the 7560mAh version which holds for sufficiently long times. More to come.
Update: More on that. we here that the S2 10 model is likely to have Android 4.0 running on board, along with that 1.5GHz dual-core Snapdragon processor, 1GB LPDDR2 RAM, SSD with up to 64GB of storage, HDMI Micro output, and 1.3 megapixel camera up front, while the rear is at 5 megapixel, instead of an 8MP we presumed it would have. Besides that, Lenovo is going to offer a keyboard dock that boasts an integrated  multitouch trackpad, additional 9 hours battery station, an SDHC card reader and duo USB 2.0 ports. Hit the jump to watch the video.
[via Engadget]