Asus's New Tablets Lineup 'Transformer Pads' Announced; Includes The TF Pad Infinity & TF Pad 300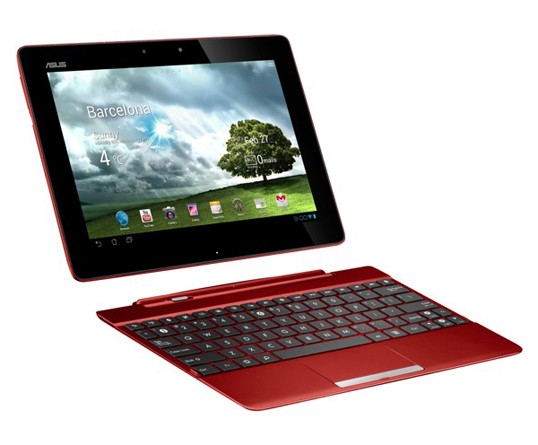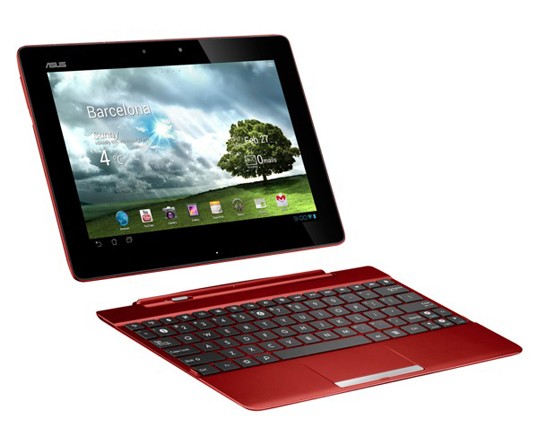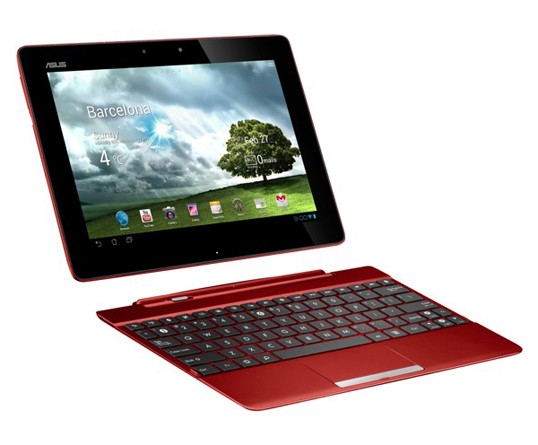 You didn't really think that you could go a day at MWC Barcelona without a new announcement from Asus, did you?  Well, in case you missed that one from earlier this morning, the Taiwanese corp has just announced a rebranding of their well known Android tablets series to 'Transformer Pads,' and that it will launch two new tablet models, including the TF Pad Infinity and the TF Pad 300. While both versions look alike, the TF Pad Infinity is a powerful, high-end tablet, fashioned by Asus for 2012, while the TF Pad 300 is more of a cheaper low budget type. Both are said to be better than the 2 months old Transformer Prime tablet, in case you were wondering.
Alright, let's dive into the nitty gritty stuff: The Transformer Pad Infinity will offer a dual-core Qualcomm MSM 8960 Snapdragon S4 CPU under the lid (Tegra 3 chip is optional, but only with the Wi-Fi model), paired with a breathtaking 10.1-inch, 1920 x 1200, Super IPS+ Gorilla Glass 2 display, 1GB of RAM, your choice of 16/32/64GB of storage, optional LTE radio, 8 megapixels camera on the back plus 2 megapixels imager on the front. The 8.5mm thick device will come out at the earliest Q2, preloaded with Ice Cream Sandwich platform out of the box.
The TF Pad 300 on the other hand, is expected to include "just" a quad-core Tegra 3 SoC, along with a standard 10.1-inch, 1280 x 800 IPS display, optional LTE radio, an HDMI out, Ice Cream Sandwich for the OS, a microSD card expansion and 16GB of internal storage, at most. The battery life is claimed to be around 10 hours of  continuous use on a single charge, while the back of the slate is mostly made of quality plastic, to be available in vibrant colors like blue, white and red.
No word on price or availability at the moment, but both machines are likely to go live with optional keyboard cradles. Meanwhile, you can hop along and read the full PR after the jump.
ASUS PadFone and upcoming Transformer Pad Lineup unveiled at Mobile World Congress 2012
ASUS Chairman Jonney Shih introduces the latest ASUS mobile devices and discusses his vision of ubiquitous cloud computing
Mobile World Congress, Barcelona, Spain (27 February, 2012) – At today's "Incredibly Mobile Endless Possibilities" ASUS press event, Chairman Jonney Shih unveiled the revolutionary PadFone and upcoming Transformer Pad lineup. "The time has finally arrived when every screen in your lives could transcend into a portal with real time access into your digital world," said Mr. Shih as he introduced the ASUS PadFone which transforms into a three-in-one combination of a smartphone, a tablet and a notebook when accessorized with the PadFone Station and PadFone Station Dock.
The ASUS PadFone is an incredible 4.3″ smartphone featuring a Super AMOLEDqHD display, the latest Qualcomm Snapdragon S4 dual core processor and an ultra-sharp 8-megapixel digital camera with Fuji image processor all wrapped in an exquisite design that is optimized for Google's Android 4.0 operating system. When placed inside the optional PadFone Station, it transforms into a 10.1″ tablet with 5 times the battery capacity. The PadFone offers unmatched versatility via ASUS' proprietary Dynamic Display technology which allows seamless transition between the PadFone and PadFone Station display screens. In addition, the PadFone Station offers an optional keyboard dock that essentially turns the PadFone into an ultraportable computing device. The PadFone also comes with the option of a PadFone Stylus Headset which is a Bluetooth stylus pen that transforms into a headset for picking up calls easily.
ASUS is redefining the future of mobile computing devices and is excited to announce the new and innovative ASUS Transformer Pad lineup. Offering three distinct models to fit the unique needs of mobile media consumers, ASUS believes in providing consumers with choices. The ASUS Transformer Pad lineup includes the ASUS Transformer Pad Prime and upcoming ASUS Transformer Pad Infinity series and ASUS Transformer Pad 300 series.
The Transformer Pad Infinity Series is poised to be the go-to tablet for HD mobile entertainment as it features an impressive 1920×1200 Full HD Super IPS+ display and ASUS SonicMaster technology. The 4G LTE* model comes armed with the powerful Qualcomm MSM 8960 Snapdragon S4 Krait Dual-core 1.5Gh processor and is capable of download and upload speeds of up to 100Mbps and 50Mbps respectively. The WiFi model features the NVIDIA® Tegra® 3 quad-core processor for incredible application and gaming performance. The Transformer Pad Infinity has a 2MP front camera for HD video conferencing along with an 8MP rear camera with a large F2.2 aperture, 5-element lens and LED flash for stunning high quality images or HD video capture.
The Transformer Pad 300 Series makes for an ideal mobile web surfing and gaming platform with its NVIDIA® Tegra® 3 quad-core processor and high quality 10.1″ 1280×800 IPS display with either 4G LTE* or WiFi options. It features a 1.2MP front camera for video conferencing and an 8MP rear camera with a large F2.2 aperture, 5-element lens allows for high quality images along with HD video recording. The Transformer Pad 300 Series has battery life of up to 10 hours*, and that is extended up to 15 hours* with the optional keyboard dock.