Android 4.0 MK802 PC on a Stick Can Fit in Your Pocket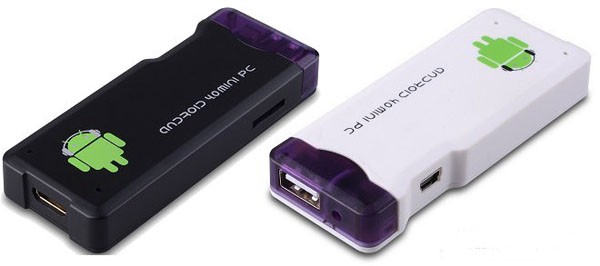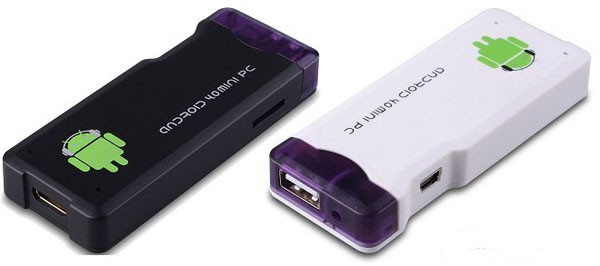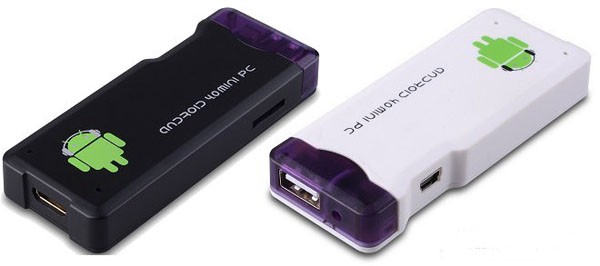 Size isn't everything when it comes to portable computers. On the contrary, the smaller the merrier. In the past decade, we have all seen technology shrink down dramatically, from room sized computers to pocket sized devices. One such product is the all-new MK802, a Chinese-made computer-on-a-stick that crams inside a 1.5-GHz Allwinner A10 CPU, alongside 512MB of RAM and 4GB of storage. The 7-ounce magic runs the latest and greatest Android 4.0 OS on board, while ports include HDMI, two USB 2.0 (Full and Mini) and a microSD card slot. This tiny little thing will also offer 802.11 b/g WiFi connectivity out-of-the-box and a full 1080p HD native resolution support. It is already offered online by Aliexpress for exactly $74 and dealextreme for $78 and will ship for FREE to most regions around the world. Nice, isn't it?
[via Netbooknews]
---
How AI is Changing the Future of Job Market
What else captures the imagination than artificial intelligence?
In the past, the very idea of human-manufactured intelligence stood as an allegory from anything from the pitfalls of mankind itself to the dangers of playing god. Today, however, AI is very much a reality and perhaps shows how well early science-fiction writing predicted a future of digital intelligence. What remains is a tremendous responsibility on the shoulders of us humans to create intelligent, yet ethical, technology – but not everyone sees it that way. 
In the wrong hands, AI capabilities become an incredible weapon to fuel social unrest, political instability, support propaganda of authoritarian regimes, and even build an autonomous battlefield. In China alone there are over 200 million active surveillance cameras – nearly four times more than in the US. Utilized by the Chinese police along with high-tech facial recognition eyewear, law enforcement is able to scan the faces of every citizen, picking our criminals and gathering enormous amounts of data along the way. In some ways, AI seems to understand us better than we understand ourselves, for better or for worse, and while our lives may not always be on the line, our data sure is. AI phishing tools for hackers can hyper-target specific victims and quickly sift through datasets identifying the most vulnerable victims. Customized malicious links, nearly indiscernible from authentic links, can be generated in the blink of an eye targeted to individuals or entire databases. 
Dr. Fei-Fei Li, director of the Stanford Artificial Intelligence Lab described a hope and noble intentions for AI – "Whether breakthrough occurs in Silicon Valley, Beijing, or anywhere else, it has the potential to make everyone's life better for the entire world." Where some leaders would see AI as a tool of mass control, this isn't a sentiment shared by every forward-thinker. In 2017, Google built a project known as PAIR, or People + AI Research, with the simple yet deeply complex goal of building an AI that treats everyone equally. Tackling our own human biases, prejudices, and problematic thinking, this project begins with the good that evaluate and improve on the datasets that train AI itself, taking it right to the source. 
From any perspective, it's clear to see how powerful AI is. Early in 2018, Amazon opened its completely cashier-less grocery store that is still a successful operation today. A living example of AI in service industries and a small glimpse into a possible future of full automation, more and more service jobs may be on the chopping block in the coming years. By the mid 2030s, artificial intelligence and automation is predicted to hit 38%, potentially eliminating many US jobs. Industries like manufacturing, retail and construction are at the forefront of being hit the hardest.  All told, millions of jobs could be lost to the cold hand o robotics but it's what needs to happen in the meantime to reach this reality. Whilst 37% of people are concerned about automation cramping their positions at work, 73% of people say that technology will never replace the human mind, further reminding us that AI is only possible and will only go as far as we allow it to.
An automated future doesn't necessarily mean more robots – if done right, it could mean more humanity. What does the future of AI look like to you? Detailed in this infographic are the current capabilities of automation, both for good and evil, and what responsibilities we all have to ensure that this technology works with us and not against us. 
---
11 Important Cyber Security Tips That Will Help Seniors Protect Themselves From Hackers
With the increasing impact of the digital world, an AgeUK study shows that senior citizens are making use of emerging technologies – in fact the number of over 75s using the internet in particular has doubled in the last five years.
Seniors are not only using the internet, but the majority of seniors also own smart phones, online shop and 50% of internet users aged 65-75 have a social media account. The main ways seniors tend to use the internet is to keep in touch with family abroad, for general browsing and for entertainment purposes.
Although seeing the older generation taking advantage of the latest trends and technologies shows the positive impact of these innovations on people of all ages, there are also many potential threats they need to be aware of when using the internet. Only 32% of seniors surveyed claimed they were confident using the internet safely, and 25% of over 75s stated that technology made them feel vulnerable. Seniors particularly need to be aware of how to use the internet safely as they appear to have a lack of confidence and awareness, making them prime targets for cyber criminals. 1 in 5 seniors also don't have anti-virus software installed on their devices leaving them vulnerable.
This infographic created by Focus Training introduces simple yet effective ways seniors can safely use the internet and protect themselves from potential cyber attacks.

---
6 Big Data Solutions That Empower Amazon Cloud Services
From the past 12 years, Amazon cloud services are offering prominent data and cloud computing solutions to companies that deal with large data. They assure accessibility to big data solutions to their customers for computing and analyzing data. AWS web services offer a wide range of efficiently distinguished tools that extends all the cloud computing need from the framework required for computing big data to analytics used for understanding those data. Additionally, AWS web services offer other actions and tools for managing big data. Let's have a glance at some of the features of the most popular big data solutions offered by AWS. We will focus on the benefits of AWS for big data. An adequate understanding of the approach of AWS towards big data will leave an impact on the business of big data solutions in the future.
In this post, we discuss 6 big data solutions that are expected to boostl the Amazon web services in India.
Framework: The foremost crucial step in working with any data is to process it. To accomplish this, AWS offers managed and distributed frameworks for quick, cost-effective, and simple processing of copious data. The fact that AWS web services offer pay-as-you-go approach to the users that assists them to run a variety of frameworks as per their needs to process the data.
Storage and Databases: A substantial number of databases is required to store and process big data. It is crucial to prefer a scalable storage option in order to maintain the variations in cost-effectiveness. AWS web hosting services offer several database and storage options to meet the needs of the business' data with all the flexibility to maintain broad capabilities of big data.
Intelligence: Big data is quintessentially present in the business intelligence of the gained data. Furthermore, the BI offers feasible insights to businesses to radically transform their landscapes. AWS web services platform provides the access to Amazon QuickSight (AQS) to its patrons. AQS serves as a business intelligence solution for big data, supporting business calculations, their market valuations, and rich visuals.
Data Warehousing: Another very prominent solution offered by Amazon cloud services is Amazon Redshift, a data warehouse to entirely organize, process, and manipulate the business data. Compared to the traditional data warehouse, Redshift is less expensive, easier to maintain and analyze a large amount of data. Users can obtain rapid responses by running queries on structured data using Redshift.
Serverless Compute: Handling servers is a thing of past. Nowadays, big data server compute is taken care by AWS Lambda, where the users are charged for when the code is running and compute is being utilized. This service is highly cost-effective and scalable when working with a vast amount of data.
Analytics: Big data analytics is a system involved in examining and processing the diverse and large amount of data. The big data analytical tool offered by AWS web services is used to concurrently load and process large data. The real-time analytical tools possess effective services, such as loading streaming data into AWS, running analytical queries and scaling them instantly. These tools also build custom apps directly in AWS to provide processed data.
Among all the options for big data solution, AWS web hosting is absolutely leading the charge as a big data solution provider. The most legitimate part of Amazon cloud services is that it comes down to the needs of the individual business and the kind of big data the business is working with.
---