ASUS Introduces Tablets 600 and 810 with Tegra 3 and Windows 8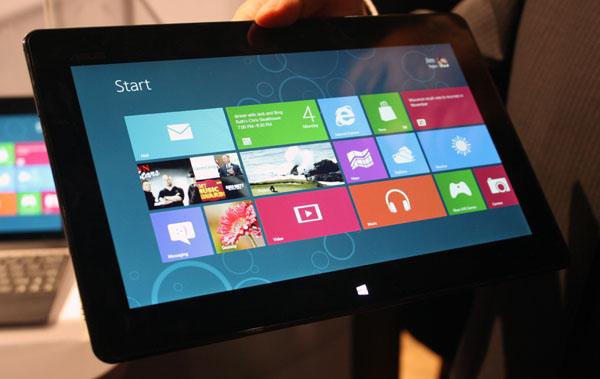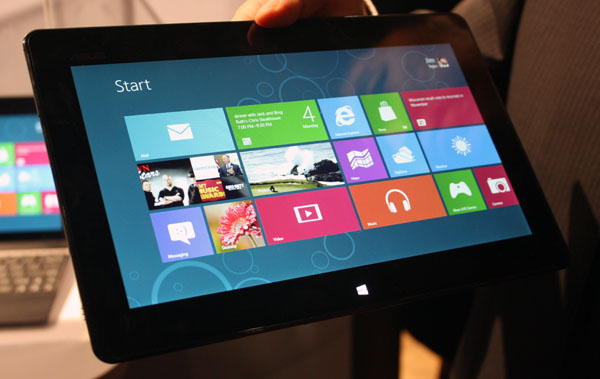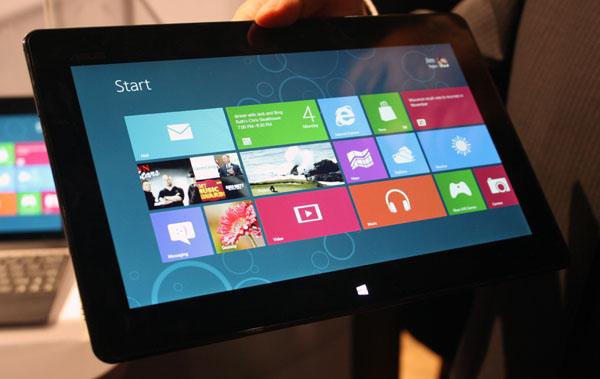 Alright, I get it, the hybrid tablets trend is my personal bet on what will become the next big thing in portable computing. We have already seen the Asus Transformer lineup making a splash all over the world in the past few months, Acer has just released its very own Iconia hybrid tablets series, and the Taiwanese corp, Asus, is coming back again this term to launch the forthcoming new iteration, with Windows 8 on board. The new lineup includes two refreshing flavors, the Transformer Tablet 810 and the Transformer Tablet 600, both running Microsoft's latest and greatest software under the hood, while the 600 is an ARM-based model with Windows RT for the OS, and the 810 packs a stronger Intel processor with full Windows 8 pre-loaded  inside.
The first tablet in that group, the Transformer Tablet 600, comes out of the box with a quad-core Tegra 3 chip, tucked with a 10.1-inch 600-nit 1366×768 Super IPS+ panel, 2GB of RAM, and 32GB of internal storage. There's a micro HDMI port around the chassis, and a microSD card slot for extended storage. In addition, you will find  an eight-megapixel camera plus LED flash on the back, a two-megapixel camera up front for video conferencing, WiFi  b/g/n, Bluetooth 4.0, GPS, eCompass and NFC support.
The second, the Transformer Tablet 810, uses the same Super IPS+ 1366 x 768 touchscreen, with a bigger 11.6-inch display on top. Other than that, we're looking at a 64GB Windows 8 device, boasting Intel's Medfield CPU (Atom's next gen), along with 2GB of RAM and a Wacom digitizer pen support. The rest of the specs are pretty much similar to the 600 version (i.e WiFi, Blouetooth, cameras and GPS).
Videos by netbooknews
Image by notebookitalia
ASUS Presents a Complete Solution for the Ubiquitous Cloud Computing Era
Chairman Jonney Shih unveils ASUS Open Cloud Computing, integrating software, services and the ultimate ASUS transformation devices into one seamless platform
Taipei, Taiwan (4 June, 2012) – At ASUS' pre-Computex press event "Incredible Innovation Endless Possibilities", Chairman Jonney Shih unveiled the company's total solution for the ubiquitous cloud computing era, ASUS Open Cloud Computing (A.O.C.C.).
"At ASUS we have been incubating for the arrival of this exciting era for several years. We believe that an open and balanced architecture can provide the best, ultimate solution for the new ubiquitous cloud computing era," said Mr. Shih as he introduced A.O.C.C. and unveiled an entire line of incredibly innovative products including ASUS TAICHI, Transformer AiO, Transformer Book, Designo MX monitors and RT-AC66U router which took transformation into a whole new level.
ASUS TAICHI
The ASUS TAICHI is a slim and stylish ultraportable with an astonishing double-sided LED-backlit IPS/FHD display. With a touch screen on the outside of the lid, the TAICHI opens up a whole host of new mobile possibilities as it plays the role of both notebook and tablet. With the lid open, it's just like any other notebook computer, but with the lid closed the TAICHI instantly becomes a multi-touch tablet computer with stylus support. Better still, the two screens are completely independent of each other and can be used simultaneously for a host of innovative new applications. Available in both 11.6″ and 13.3″ screen sizes, the TAICHI is as light and thin as the ASUS ZENBOOK™ and delivers uncompromised mobile performance, with 3rd generation Intel® Core™ processors, fast SSD storage and dual band 802.11n Wi-Fi.
ASUS Transformer AiO
Part tablet, part All-in-One PC, the Transformer AiO is an innovative device that can seamlessly switch between both, and features dual operating systems to give users the option of switching between Windows and Android to suit their needs. Engineered to work with Windows 8, the Transformer AiO features an extended 18.4″ 10-point multi-touch LED-backlit display which can be easily removed from its base station to become a wireless display for the AiO PC, extending the range of the PC and allowing users to continue with their work anywhere in the home. The display can also be converted into an Android-based tablet for the home with the press of a button.
ASUS Transformer Book
The ASUS Transformer Book is the world's first convertible notebook – allowing users to instantly switch between a notebook and a tablet by simply detaching the screen. It is aimed at users who prefer the portability of a multi-touch tablet computer for leisure, but still want access to a more traditional Windows-based notebook for productivity use. Thanks to 3rd generation Intel® Core™ processors and discrete graphics, along with SSD and HDD storage, 4GB DDR3 dual-channel RAM and USB 3.0, the Transformer Book delivers performance that rivals other notebooks on the market. It also features ASUS SonicMaster technology to deliver crystal-clear sound with deep rich bass through its integrated speakers.
ASUS Tablet 810 (Windows 8) ASUS Tablet 600 (Windows RT)
The ASUS Tablet 810 (Windows 8) features the Next Generation Intel® Atom™ processor and 2GB of RAM with a 64GB eMMC for user storage. The 11.6″ display with 1366 x 768 resolution uses Super IPS+ technology to deliver superior visual clarity both indoors and out, while its 10-point multi-touch is complemented by Wacom digitizer stylus support.
The ASUS Tablet 600 (Windows RT) utilizes the NVIDIA® Tegra® 3 quad-core processor and 12-core GPU for outstanding mobile graphics performance; it also has 2GB RAM and a 32GB eMMC for user storage. The 600's 10.1″ display with 1366 x 768 resolution features Super IPS+ technology for excellent readability both indoors and out.
Key to both the 810 and 600, however, is the supplied mobile dock that instantly transforms the tablets into compact clamshell ultraportables, complete with full QWERTY keyboards, a trackpad, additional USB expansion and a second battery for extended usage away from the power socket. Both tablets also include ASUS SonicMaster technology for supreme audio and built-in NFC sensors for easy syncing with other NFC-enabled devices.
ASUS Designo MX279H and MX239H monitors
ASUS' displays are industry leaders when it comes to vibrant colors and elegant design. With their attractive looks and bezel-free matte IPS panels with LED-backlighting, ultra-wide 178° viewing angles and outstanding color reproduction, the new Designo 27″ MX279H and 23″ MX239H displays ensure customer happiness with their slim and stylish design which exudes beauty. Dual HDMI inputs provide flexible connectivity options, while ASUS SonicMaster technology, co-developed with Bang & Olufsen ICEpower® audio delivers incredible audio fidelity.
ASUS RT-AC66U router
The ASUS RT-AC66U router integrates dual-band Gigabit wireless with fifth generation 802.11ac Wi-Fi technology, also known as 5G WiFi, which enables speeds up to three times faster than existing 802.11n. As one of the first routers to achieve this, it tops Gigabit wireless requirements with a combined 2.4GHz/5GHz bandwidth of 1.75Gbps. This massive data rate makes it an excellent high speed router for demanding online applications, coupled with exclusive ASUS AiRadar signal amplification and shaping technology. Easy ASUSWRT setup, multiple SSIDs, and IPv6 support further enhance networking, while strong USB-based capabilities turn the RT-AC66U into a 3G, FTP, DLNA, and printer server for genuine multi-role functionality.