Sony Launches New Line of Walkman Products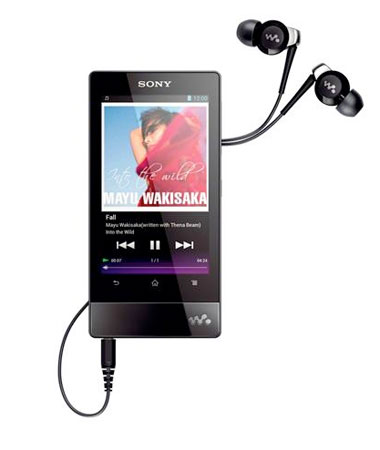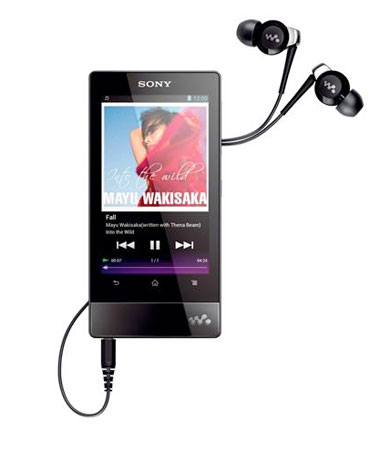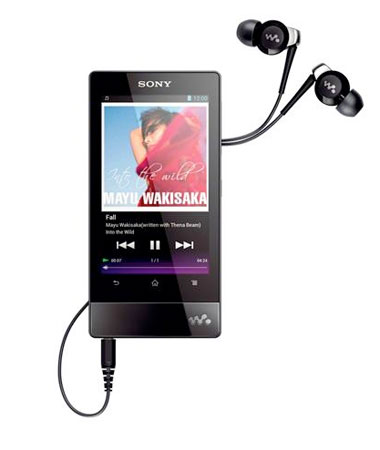 Today, when tablets have become very popular, and mp3 players are considered "meh" it is rare to see a company at such high-profile as Sony announce plans to launch a new range of small media devices, that people barely notice anymore. But that will not deter a company like Sony in pursuing business opportunities, right? Well, as a matter of fact, it has just rolled out a few different types of new music players; among them you'll find the Walkman F800 and the E470/570 series. And while the F group is more of an upscale, high-end look, the E series is an entry-level set at the top of the line.
So what do really get and for how much? The Walkman F800, Sony's new flagship player, is said to run Google's Android 4.0 platform out of the box, along with a 3.5-inch display, WiFi / Bluetooth connectivity, fairly reasonable 4.5 hours of video playback, and storage capacities of 8GB/16GB/32GB at your choice, with a European launch expected in the next coming months, and prices vary, starting at about £210 ($280).
The E series, on the other hand, is expected to be a lot cheaper than the F. The noise-cancelling feature in the Walkman E570 lineup is one of the most noticeable things you'll find in this upcoming iteration , and it's expected to pack a 2-inch LCD screen, as well. Another model in that series, the Walkman E470, is likely to sell for around £80 (or $80), in a wide variety of colors and a battery life of up to 36 hours for music playback . The new versions will also have an optional dock that can charge 'em up and increase their volume level.
Lastly, there's the Walkman S770BT model, for those who like to stream music over their bluetooth wireless speakers.
Full PR after the break.
Latest Walkman® MP3 players from Sony with Android™, Bluetooth® and digital noise cancelling
Walkman® F800 Series: Web-enabled with Android™, 8.9cm/3.5″ multi-touch LCD and S-Master MX Digital Amplifier
Walkman® S770BT Series: Wireless listening with bundled Bluetooth® headphones
Walkman® E570 Series: Brilliantly clear sound with digital noise cancelling
Walkman® E470 Series: Vibrant colours and 36 hours battery life1
Walkman NWZ-E470
Experience your perfect summer soundtrack, with the new range of Walkman® MP3 audio and video players from Sony.
Whatever your tastes, you'll be satisfied by legendary Walkman® sound quality. Clear Audio technologies by Sony assure richly-detailed sound, with deep, powerful bass, crystalline highs and reduced leakage between stereo channels. Walkman® even restores those subtle high frequency details that get lost when you're listening to heavily-compressed digital music files.
This summer's line-up of MP3 audio and video players by Sony includes the sleekest, slimmest Walkman® models ever. Just 7mm thin, the new S770BT and E570/470 Series take up little space when they're slipped into a pocket or bag. With up to 36 hours play time1 from a single charge, there's plenty of stamina to keep you entertained on long journeys. And if you're looking for a supreme listening experience, Walkman® F800 Series brings you an exciting world of ultra-detailed hi-fi sound, Wi-Fi connectivity and apps.
All new Walkman® models are compatible with Music Unlimited from Sony Entertainment Network, allowing easy access to the millions of music tracks on offer2. As part of a simple monthly subscription, Music Unlimited lets you transfer your favourite personalised playlists and ad-free radio channels to Walkman®, so you can enjoy a world of music discovery even when offline.
It's easy to load up your existing media collection, too. Walkman® supports drag-and-drop transfer of music, photos, videos, podcasts and playlists from iTunes (non-DRM content only) or Windows® Explorer.
Walkman® F800 Series
Walkman F series
Treat yourself to an extreme on-the-go entertainment experience. Powered by AndroidTM 4.0 ("Ice Cream Sandwich"), the web-enabled Walkman® F800 Series lets you enjoy a generous range of pre-installed apps, from email to maps and media gallery. Connect wirelessly via Wi-Fi or Bluetooth® and download more from an ever-growing choice on Google PlayTM. Interacting with your media collection, apps and games is a pleasure, thanks to the large, highly-responsive 8.9cm/3.5″ multi-touch screen, plus plenty of processing power for smooth, speedy responses.
You'll enjoy crisp highs and full, thumping bass powered by S-Master MX Digital Amplifier and five Clear Audio technologies. You can even share your sounds out loud via the built-in xLOUD® speaker system that cuts distortion and unpleasant clipping for clearer listening.
Walkman® S770BT Series
S 770
Supplied with colour-matched in-ear Bluetooth® headphones, Walkman® S770BT Series lets you enjoy your favourite sounds without a tangle of wires. Even when your Walkman® is in a pocket or bag, it's easy to make fumble-free volume adjustments or skip tracks with handy controls on the headphone cord – while Walkman® stays safely hidden.
At home or on the move, Walkman® S770BT Series can also stream high-quality sound to other Bluetooth® compatible devices3, like speaker docks, home audio systems or your car audio system.
Walkman® E570 Series
Walkman NWZ-E570
Immerse yourself in a world of pure, uninterrupted music when you're commuting into college or just relaxing at home. Walkman® E570 Series can reduce background sound levels by 98%4, thanks to its unique combination of built-in digital noise cancelling technology, and the high-quality noise cancelling headphones that come supplied.
Walkman® E470 Series
Walkman NWZ-E470
Enjoy a perfect introduction to the world of crisp Walkman® sound and powerful bass with slim, colourful Walkman® E470 Series. It's packed with fun features like Karaoke mode and synchronised lyrics display to help you get the party started. New to Walkman®, there's even a choice of entertaining games to enjoy on the bright, detailed 5.1cm/2″ LCD screen while you listen.
Also available, Walkman® E473K includes a portable speaker dock with eye-grabbing new styling that's great for sharing your sounds out loud, whether you're indoors or relaxing in the garden with friends. Powered by the MP3 player's internal battery, the dock delivers punchy sound with rich bass while being small and light enough to carry with you anywhere.
Walkman NWZ-E473K
The new Walkman® range of MP3 audio and video players from Sony is available in Europe from 18th July 2012.
---
Apple Updates The iPod Touch With New Colors and Lower Prices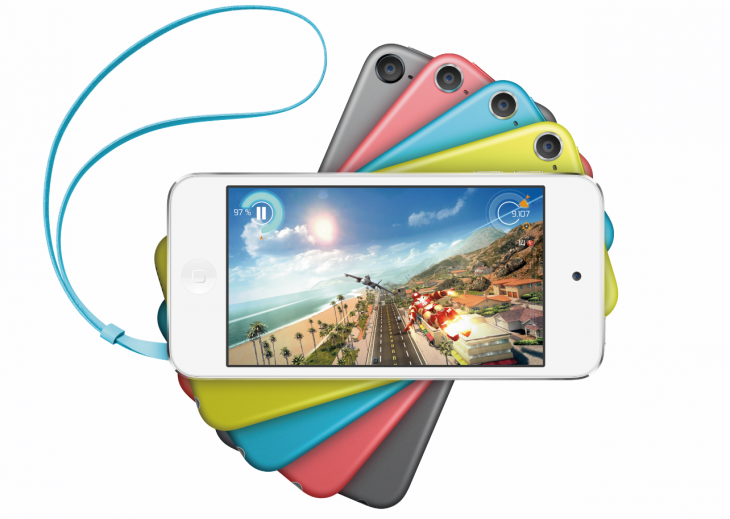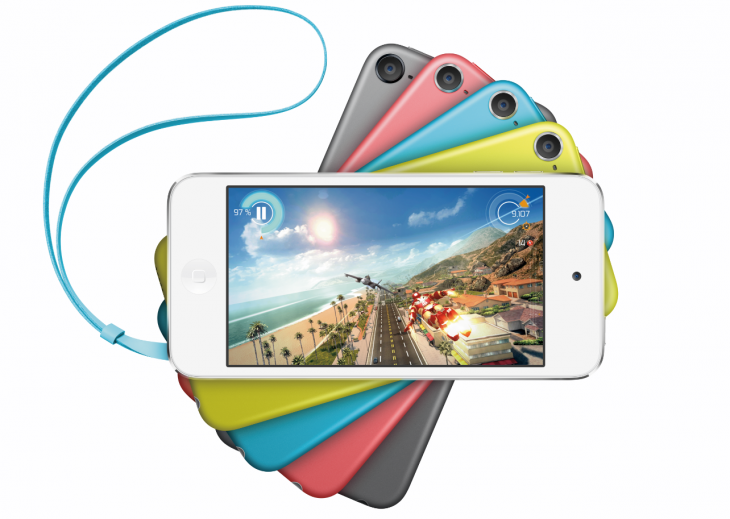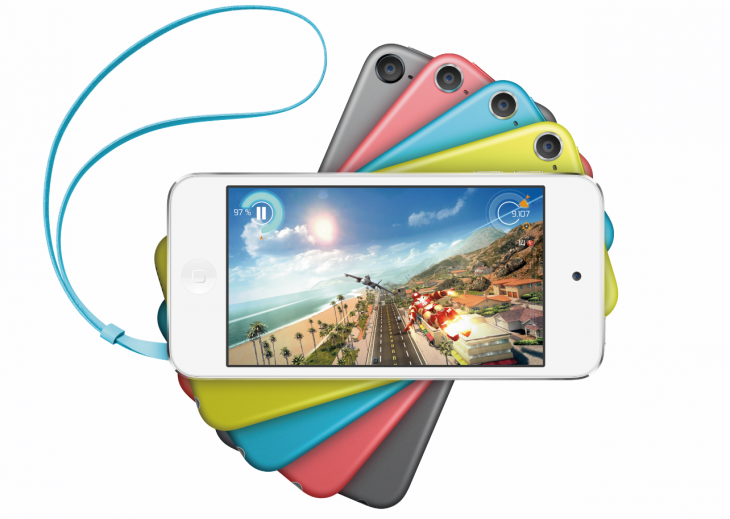 Apple today updated the iPod Touch lineup with the introduction of new vibrant colors and lower prices, making the perfect everyday music player an even better value. Now, starting at $199 for the 16GB model (instead of $229), the iPod Touch features a 5-megapixel iSight camera on the back, as well as several other colors including yellow, blue, silver, pink, space gray and red, plus the standard already-known specs which notably include a 4-inch Retina display, along with a front-facing camera, iOS 7 and Apple's A5 processor inside. Finally, the other models (the 32GB and 64GB iPod touch), which were previously priced at $299 and $399, are now respectively priced at $249 and $299. The new models/prices are officially available in the U.S Apple store today and worldwide in the coming days.
[Apple]
---
Cowon Announces D20 MP3 Player With 90 Hour Battery Life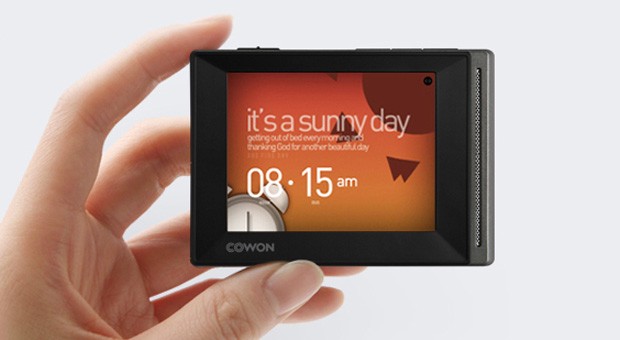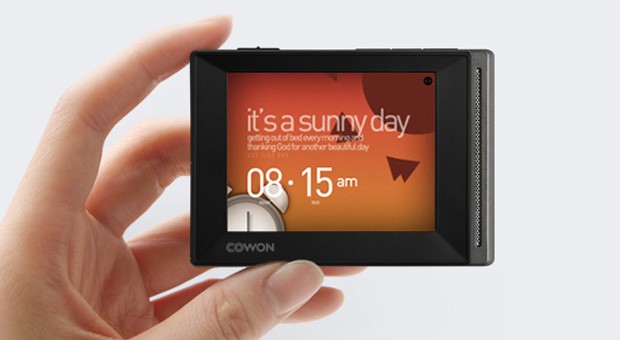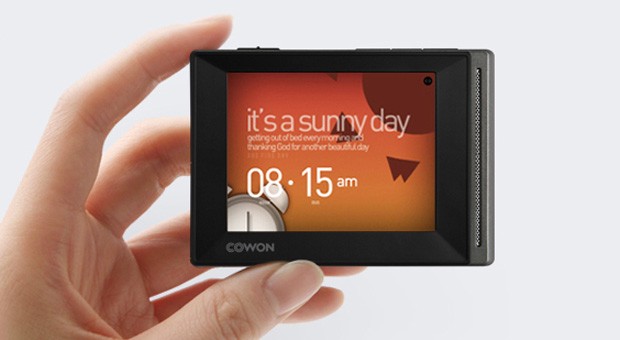 Alright, let's start this off with a little confession: I own a Cowon mp3 player and I think it is simply the best. Far better than anything else I have ever had before (and I do have quite a lot of audio gear, you know). Better amp, better structure, better music handling features. Thing is, that most people I talk to today don't even use mp3 players anymore – over time mobile phones have slowly taken their place. But for audiophiles, the mp3 player is a must have. Ultimately, that is why the South Korean corp is starting to market the D20, a 2.5-inch (320 x 240) digital audio device with either 8GB, 16GB or 32GB of internal storage at your choice, an integrated SD card slot, FM radio, voice recorder, TV output, and resistive touchscreen on top. But what is so special about it, you may ask? Put it simple, the battery part is very well planned, with 13 hours of video playback, and up to 90 hours(!) of music at your fingertips. 90 hours, sheesh. As for pricing? The Cowon D20 will sell for ¥11,800 ($125) and ¥16,800 ($178), respectively. 
[via Akihabara News]
---
Apple Introduces New iPod Touch, iPod Nano, and iPod Shuffle Media Players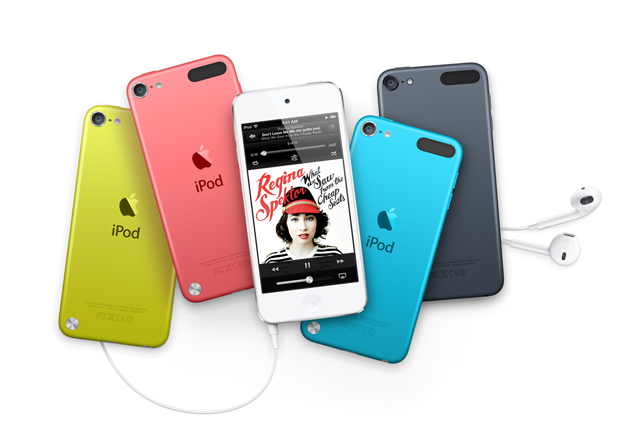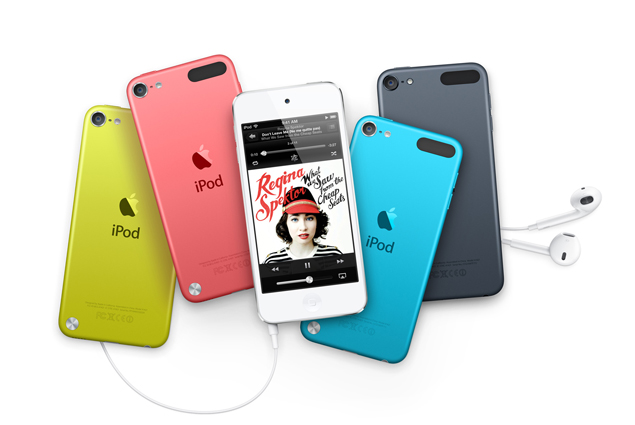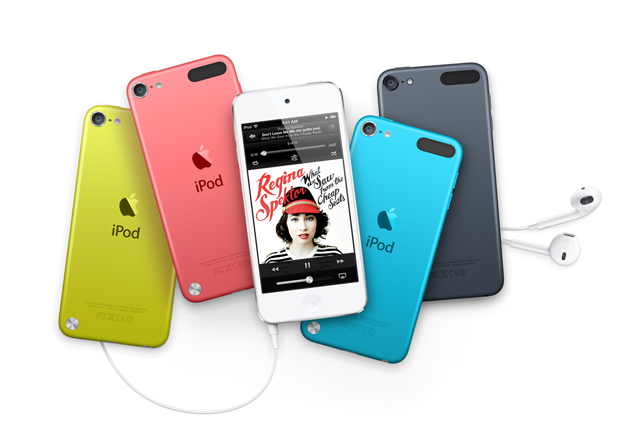 At San Francisco California, Apple has just introduced a new line of iPod devices, including a powerful iPod Touch, a redesigned iPod Nano and a new version of the tiny iPod Shuffle.
iPod Touch:
The fifth-gen iPod touch player appears to be one of the most impressive products that has ever hit the market.
This new iteration boasts that same gorgeous4-inch display (326 ppi panel) the new iphone 5 packs, while the structure itself is nothing but amazing. Only 88 grams (3.1 ounces) of heft behind it and it just 6.1mm thin. As far as architecture goes, the new Touch will sport an A5 chip inside, that is guaranteed to give you roughly seven times the graphics performance (compared to Apple's previous model).
The built-in battery was also upgraded. When fully charged, it seems to last at least 8 hours of video broadcast or 40 hours of music playback.
The rear camera has been bumped up to 5 megapixels, alongside a backside-illuminated sensor and an f/2.4 lens aperture. There's also support for 1080p video playback / recording, in addition to the new and highly efficient image stabilization factor. The front facing camera of the Touch holds the 720p resolution.
We've also learned that the one strange silver button on the back of the Touch was added in order to hook up a safety lanyard onto the body. OK, whatever. Fortunately, there are some positive news for us software aficionados, as the new player said to support Siri personal assistant, out of the box, and claimed to be shipped along with Apple's latest and greatest iOS 6 platform.
Finally, the iPod Touch will be offered in a variety of colors, including raw aluminum, black, blue, yellow,and red. We're also told that the rest of the system's configuration is pretty respectable, with the new ipod Touch models to run you $299 and $399, housing either 32GB and 64GB, respectively.
More about the new lineup after the break.
Update: Looks like Apple's new iPod touch, shuffle and nano players just went up on Amazon, so you can place your orders right away, with shipping to start in about 2 – 5 weeks.
iPod Shuffle:
A new version of the iPod shuffle was also recently announced. And while most of the the changes to this new iPod flavor are basically minor, we still thought they're worth a mention. Well, as a matter of fact there is only one major change, and if you haven't guessed by now, we're talking about the colors. The new iPod shuffle will come in eight different colors. That three additional hues from the latest line of shuffles.
iPod Nano:
Apple says it wanted to "reinvent" the nano lineup for quite some time now, and that's exactly what they've done. The new iPod nano (seventh-gen if you're counting), like the Shuffle, will come in seven different colors. But if the colors weren't enough, Apple was looking to give it a large display, some nice controls, a thin design and that same small 8-pin lightning connector. The results are pretty impressive, to say the least. The new and entirely revamped nano device holds a few physical controls along the chassis, while the 2.5-inch screen, on top of the DAP, is the biggest display the company ever put in a nano, and it's covered with a multitouch interface. Oh, and there's a home button, can you believe it? And it's widescreen too. That's nice and all, but at the end it's the inner parts of the product that make it so special, and in this case, there is a bluetooth connection for pairing wireless headsets or cellphones, along with an FM radio tuner and a fitness pedometer. The average battery life is rated at about 30 hours for audio, with the standard capacity to sell for $149 and 16GB of storage.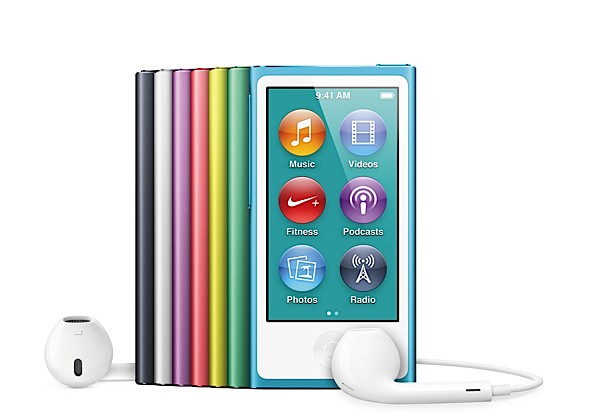 [Apple]
---