$450 Sony Xperia Tablet Appears In The Wild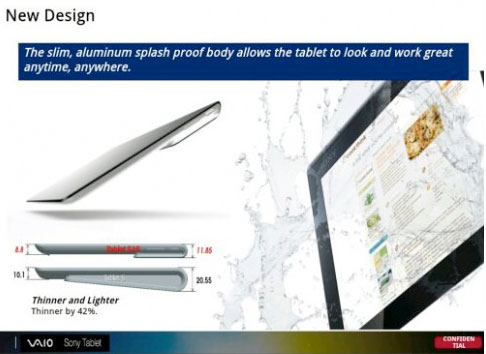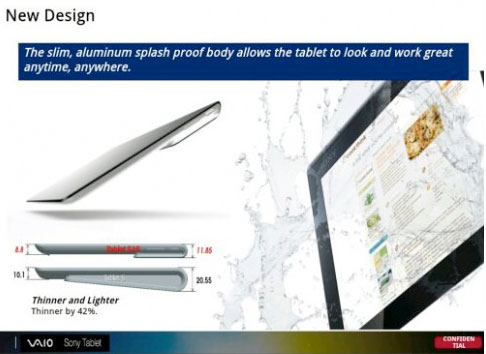 So, Sony is planning a new tablet. While it's currently unofficial, German news site, Mobiflip is reporting that the Japanese corp is hard at work on a new iteration of the Sony S Android tablet; or at least that's what a few slides prove. And if this turns out to be true, then we can all expect a new generation of slim and light Android 4.0 (or later) Xperia Sony Tablet. What else can be expected? A Tegra 3 quad-core processor, a choice of 16, 32, and 64GB of storage, 3G connectivity, a 6,000mAh battery with up to 10 hours of Wi-Fi browsing, and a folded-magazine design made of durable 8.8mm-thick materials (which are 42 percent thinner than previous model).
The leaked slides also suggest the next-gen Sony Xperia device will feature a portable keyboard, similar to the Microsoft surface, only with a full-fledged "smart" cover. In addition, there's one doc that covers the "tentative suggested retail prices" which currently stand at about  $99.99 for the keyboard case, and $450, $550 and $650 for the slabs (depends on the size). There's one more picture after the break, and we are hopefully going to hear a lot more about, in the coming weeks!
[via The Verge]
---