Archos 101 XS Tablet With Built-in Keyboard Station Will Go on Sale in Early November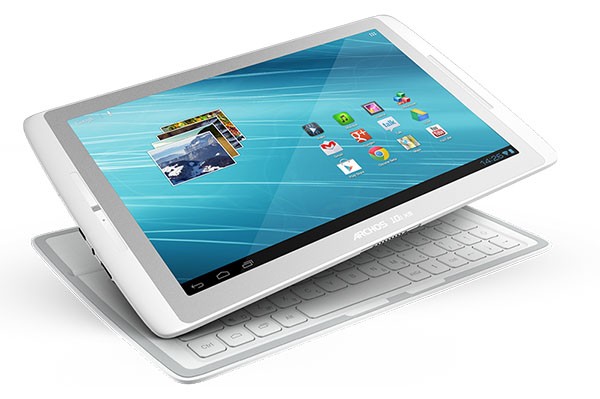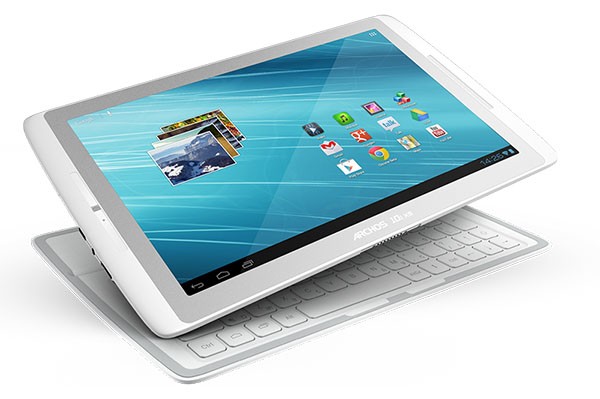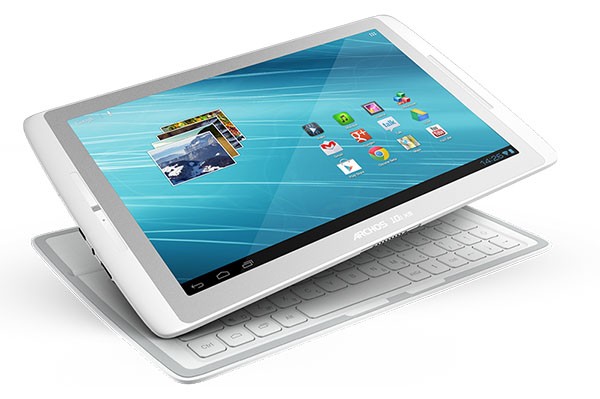 Archos has been quite the little busy bee in these past few months, considering their long-term strategy and efforts to gain more market share in the oh-so-crowded slates business. And while the primary focus seems to rest with the entry level priced devices, the multi-media French corporation has officially announced it has plenty to offer. The new revelation is the 10-inch (1,280 x 800 screen resolution) Archos 101 XS tablet, which is due to come out in November.
The tablet itself will almost definitely include the Android OS, although we don't know if this will be the Ice Cream Sandwich or the newer Jelly Bean version, by the time it will be released (Update: According to Archos the 101 Jelly Bean upgrade will be delivered by October 2012). Under the hood, we're also looking at a 1.5GHz dual-core TI OMAP-4470 processor, alongside a 1GB of RAM, 1.3-megapixel camera, and 16GB of internal storage.
But the biggest benefit of this XS tablet, which is set at $399, is of course the keyboard dock (AKA: Coverboard) that serves both as a full-fledged typing surface and a nice protective cover case — That sticks magnetically to the chassis. In addition, it will be sporting a standard USB 2.0 hub, mini-HDMI and a microSD card slot.
To wrap this one up, Archos also announces a couple of docking solutions for added optional features, like the Boombox speaker dock, or the Cradle audio output, with a bunch of USB sockets and some other type of ports. Hit the break for the full PR and a quick look video.
Denver, CO – (August 22, 2012) – ARCHOS, an award-winning innovator in consumer electronics, is pleased to announce the unveiling of its Gen10 XS tablet line. The ARCHOS 101 XS, a 10.1-inch tablet that weighs only 21 ounces and measures 0.31 of an inch thin, will be the first of this new line of extra slim AndroidTM tablets to debut mid-September followed by the release of the ARCHOS 97 XS and ARCHOS 80 XS later in 2012.
In addition to creating a new standard of thin for tablets, ARCHOS continues to push the technological boundaries with the innovative Coverboard, a unique magnetic keyboard conceived for each tablet model that will offer protection, a kickstand, docking and easy typing. The Coverboard is included in the box with each tablet.
The entire Gen10 XS line is GoogleTM certified, features Android 4.0 and allows full access to Google PlayTM featuring over 600,000 apps. The range will be upgradable to Android 4.1 Jelly Bean in Q4 2012.
"As the pioneer in the Android tablet market, we strive to continually push the technological boundaries of tablets and user experience," says Henri Crohas, ARCHOS Founder and CEO. "We are taking our

tablets to the next level by releasing an entirely new design that will redefine thin while providing more functionality and a better price than any current Android tablet in the market."
Magnetic Coverboard: 4 Steps Ahead
The ultra-thin magnetic Coverboard included with all Gen10 tablets enables users to protect, stand and dock the tablet as well as type with a full-size QWERTY keyboard.
Protect
The 0.2″ thick protective cover is secured to the tablet with magnets. To open, the Coverboard simply twists to separate and reveal the full keyboard and magnetic kickstand.
Stands
The magnetically guided docking system enables perfect alignment on the keyboard, eliminating the need for clips or stands. The integrated magnetic kickstand holds the tablet to the Coverboard as one solid unit, allowing users to sit back and enjoy their music and movies comfortably.
Docks
When docked the Coverboard is powered by the tablet providing hours of productivity. The Coverboard also has a DC in, so when it's plugged into a power outlet the keyboard functions like a dock and charges the tablet.
Types
The Gen10 XS series come fully equipped with a chicklet-style QWERTY keyboard and a complete version of OfficeSuite Pro 6, a $14.99 value. This critically acclaimed application allows you to view, create, edit, print and share Word, Excel and PowerPoint files as well as open attachments and read PDF files. Combine that with a full QWERTY keyboard that also has intergrated Android shortcut keys for direct access to main tablet functions for the ultimate in productivity.
Play Anything and Share Wirelessly with the ARCHOS Media Center
ARCHOS Gen10 XS tablets come with tailor-made Media Center apps for full HD video, complete codec and format support, jackets & meta-data for your music, videos and wireless sharing over your home network. In addition, each tablet features a Video Carousel for a video library experience like no other including automatic jacket download and an easy to use search tool for finding title, series, actor, subtitle or other information. Other media center functions include:
• Wireless streaming, home file sharing and read media from external storage
• ARCHOS remote control app
Pure Android experience
Certified by Google, ARCHOS Gen10 tablets include full access to Google PlayTM, including DRM support for downloading books, music and movies.
• Play Apps and Games: Over 600,000 apps and games
• Play Music: Access millions of tracks and artists
• Play Books: Over 4 million books to choose from
• Play Movies & TV: Thousands of movies including HD titles, new releases, award-winning films
or your favorite classics.
Powered by an unskinned version of Android 4.0 Ice Cream Sandwich, ARCHOS Gen10 tablets deliver a pure AndroidTM experience and will be upgradable to Android's next OS, Android 4.1 or Jelly Bean. Additional features include:
• 1.5 GHz smart multi-core processor and 1GB of RAM
• Google's suite of mobile applications including GmailTM, Google TalkTM, YouTubeTM and
Google+TM.
• Google MapsTM with Street View and Navigation
• Google DriveTM with 5GB of free cloud storage
Gen10 XS Series Accessories
The ARCHOS Gen10 XS series has an assortment of designed accessories including a Speaker Dock, Docking Station and protective carrying Pouches.
ARCHOS Speaker Dock: The perfect musical companion for your Gen10 tablet easily combines a sleek design with remarkable sound and quick charging station.
Archos Docking Station: An ingenious little product allows you to charge your tablet while providing a great viewing solution. It also includes USB ports and audio ports for easy connectivity to a hard drives and existing stereo system from your tablet.
ARCHOS Pouches: Provide protection and an easy carrying solution for tablet and Coverboard. They will be available in a large selection of colors and finishes.
Availability
The first tablet in the Gen10 series to be released will be the ARCHOS 101 XS. The 101 XS tablet, which is 15 percent thinner than the new iPad3, weighs only 21 ounces and measures 0.31 of an inch thin and will be in stores and online in North America starting in November with a suggested retail price of $399.99.
Additional specs for the ARCHOS 101 XS include:
• OMAP 4470 CPU with PowerVR SGX544 GPU
• 10.1-inch screen with 1280 x 800 resolution
• 16GB Flash Memory
• Micro USB, MicroSD (SDXC up to 64 GB), Mini HDMI
• WiFi, Bluetooth 4.0
For more information about the ARCHOS Gen10 XS tablet series and accessories, visit www.ARCHOS.com .
---
The Top 3 Best Tablets on the Market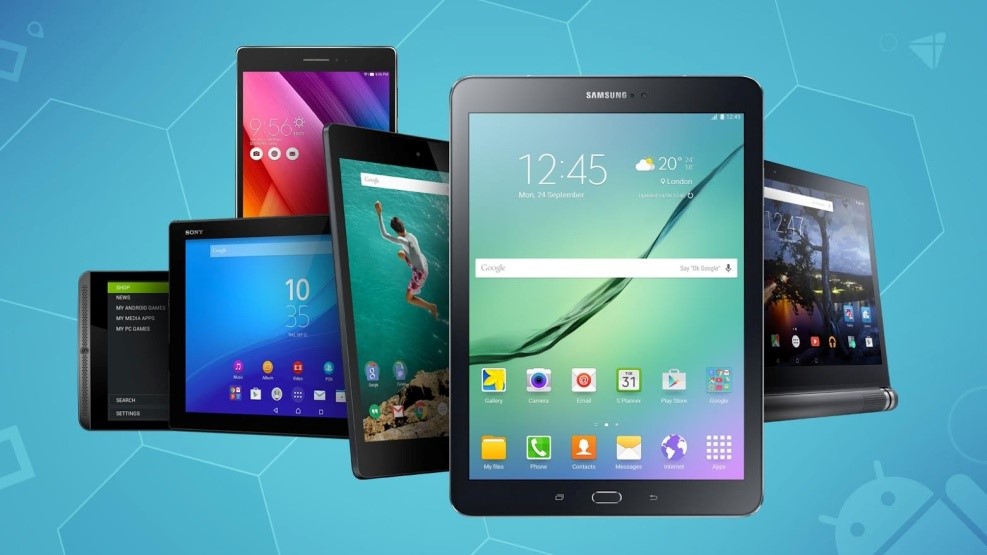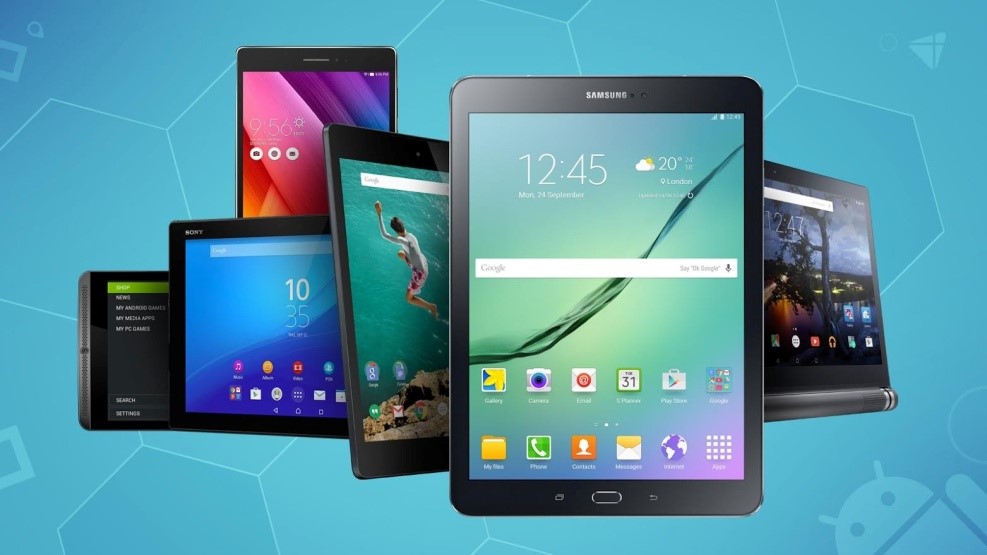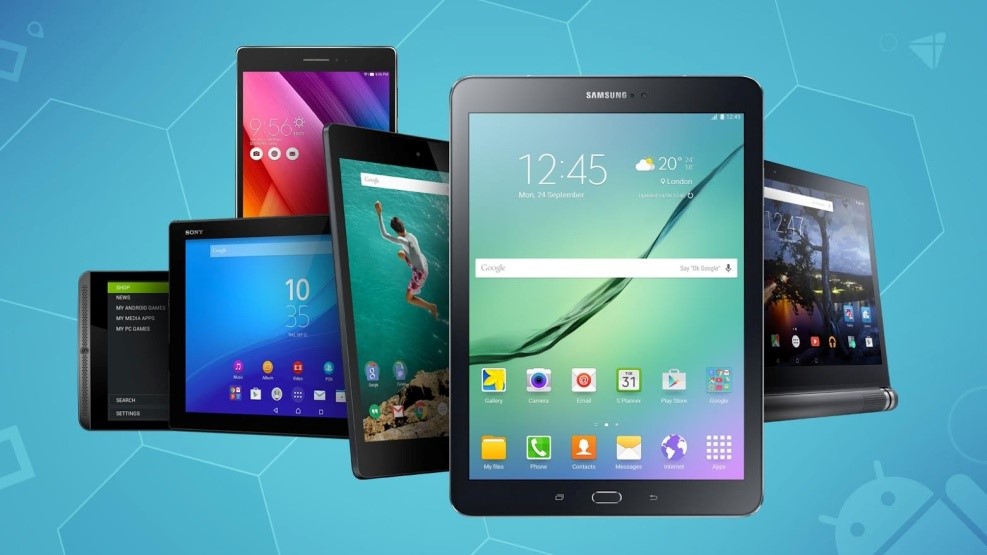 When you're ready to dish out some money for a new tablet, you obviously want to buy the best there is on the market. So, when time comes to buy, what should you look for? What are the best new models you can buy today? These are a few of the best tablets you can find on the market today, if you are ready to buy right now.
Amazon Fire 
With a 1.3 GHZ processor, a 7" screen, and excellent picture resolution (1024*600 pixels) you won't find many tablets at this smaller screen size which has such excellent colour contrast and resolution. Add in the very light weight of only 11 ounces and you can literally carry this thing around without even feeling it in a bag. The 8 GB built in storage, and Amazon OS are fast, and allows for added storage if you need it. Excellent touch screen, easy to use features, and a small, sleek, elegant design, make this a must have tablet, especially for such a low-price point in comparison to other top manufacturer names in the marketplace.
Surface Pro 4  
This Microsoft tablet is another great option. It is sleek, has the unique kick stand design, detachable keyboard, lighted keys, and a very cool looking exterior. It features a larger screen size at 12.3" you can use it like a laptop, eliminating the need to own two devices. The 2.3 processor speed is extremely fast, so you won't experience lag time or slow speeds, even if you are down or uploading, watching, or playing games, on the device. 1920×1200-pixel resolution also means sharper images, better depth perception, and great color disparity on screen. A bit pricey, but considering it can be a tablet as well as a laptop in one, it is a bundle and a great bargain.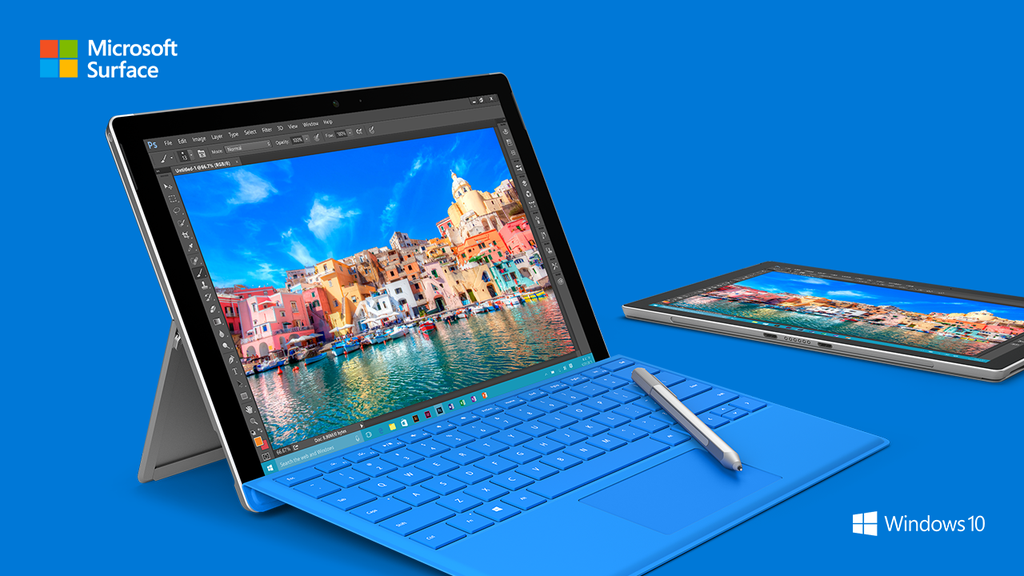 iPad Pro 7
Apple has done it again. If you love large screen sizes, the 9.8" design is truly a great size you won't find with many competitors on the market today. With the iOS operating system, you won't be disappointed with speed, ability to browse the web, or do nearly anything (work or play) on this device. It is very responsive, has built in safety fingers (like fingerprint technology), and the 2048×1536-pixel resolution, makes it the very best, and provides the best screen resolution and image quality, regardless of what you plan on using the iPad to do. It is very thin, it is very light, and it comes from the most trusted developer in Apple.
A true must have device, but do consider the high price tag if you are comparing this with other Android based devices which are much cheaper in the price spectrum. The  iPad Pro7 can be very expensive depending on the model you go for. Luckily catalogue companies have started to provide different payment plans like buy now pay later, pay weekly, pay monthly. Over the past few years buying tablets on finance has become more and more popular due to the price of the product.
No matter what you are looking for when it comes to buying a new tablet, you have hundreds of options out there. For the budget shopper, for the high-end shopper, and for those who are in between, these are three great models to consider, which will offer great resolution, speeds, and quality, for the price point you can spend when purchasing a new tablet.
---
ASUS Intros ZenPad S 8.0 Android Lollipop Tablet Series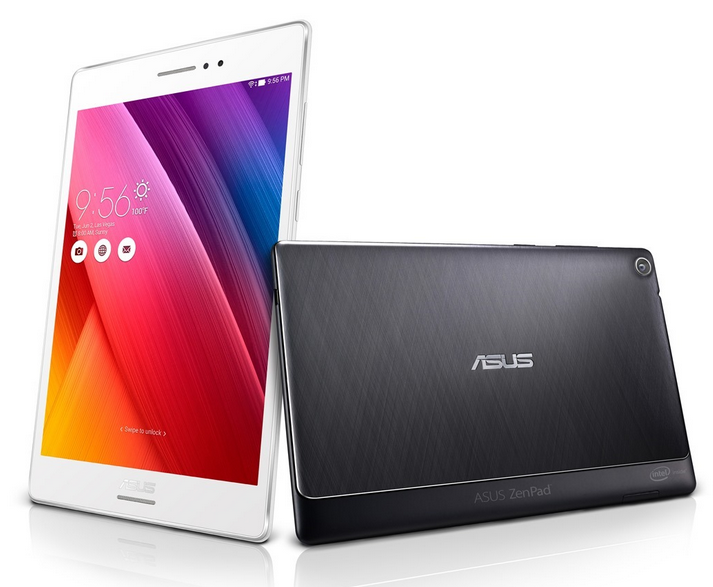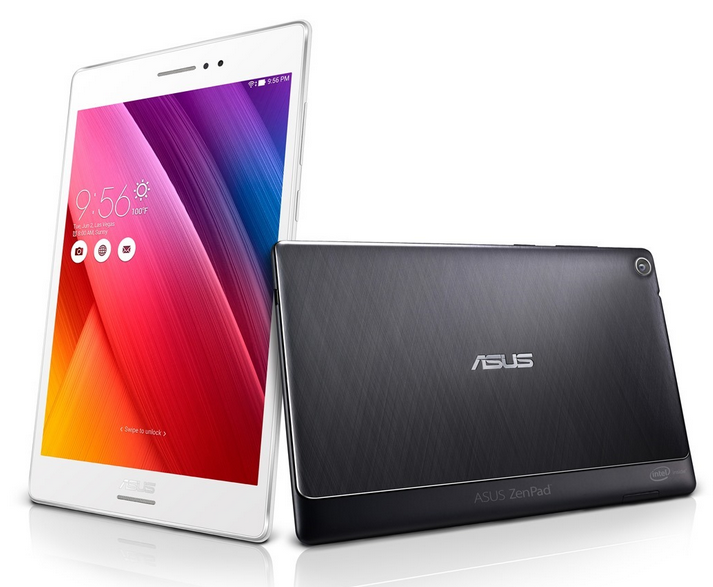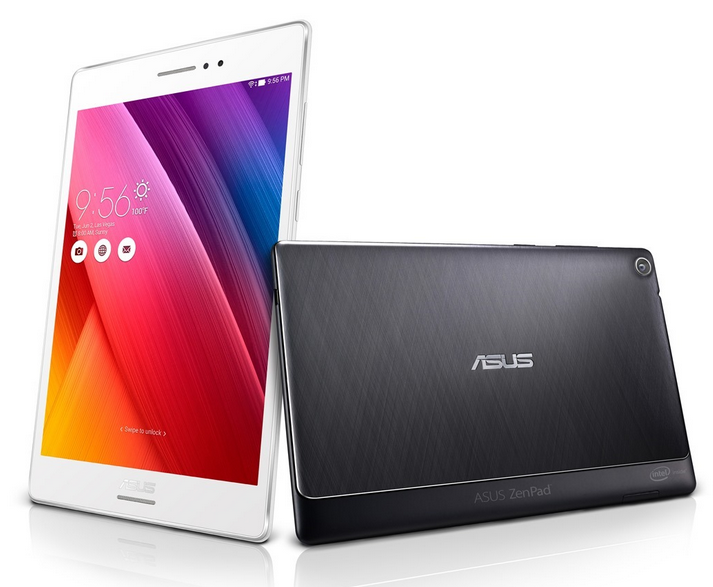 Computex 2015 — ASUS has officially rolled out a new line of super stylish Lollipop tablets, also known as the ZenPad series. The slates on stake which are said to replace the previous range of MemoPad variants include the ASUS ZenPad 8.0 (Z380C) and ZenPad S 8.0 (Z580CA) models, both of which to be available in 7-inch, 8-inch and 10.1-inch versions and are aimed at the low-end and the premium tablet market.
The first out of the two is the Asus ZenPad S 8.0 slab, a premium product for the high-end user with a sharp 2,048 x 1,536 (324 ppi) IPS display, as well as Intel's 64-bit Atom Z3580 chip processor, 4GB of RAM and your choice of either 16GB or 32GB of internal storage.
Measuring in at only 6.6mm thin, the ZenPad S 8.0 tablet runs on an Android Lollipop 5.0 OS and is coming with an 8MP rear-facing camera, a 5MP front-facing camera, one USB Type C connector on the side and a 15.2Wh battery, capable of up to 12 hours of continuous work.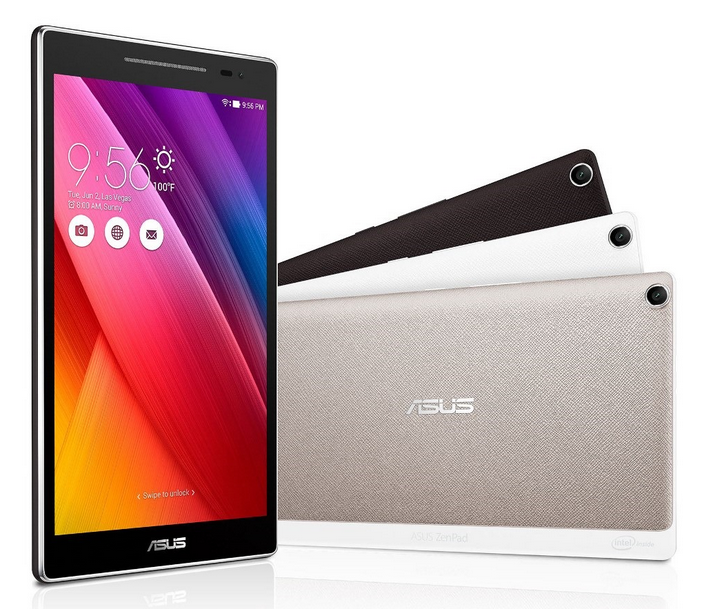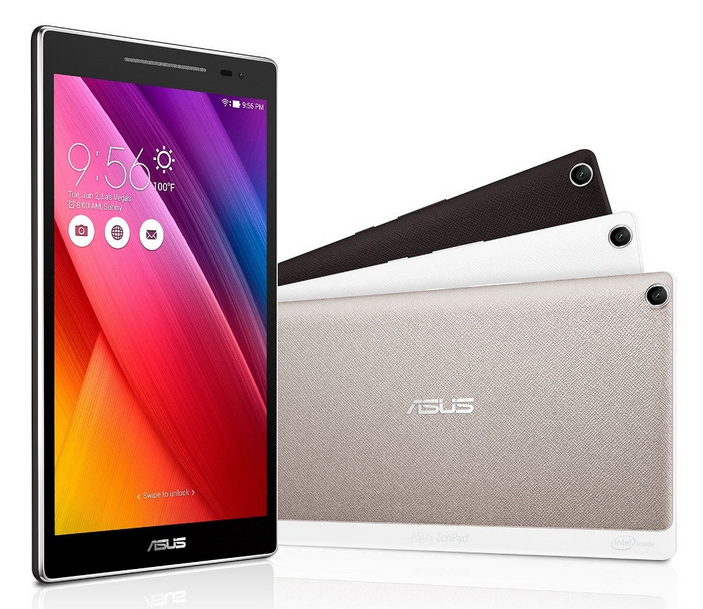 The second model, the ASUS ZenPad 8.0 Z380C, which provides a good entry-level consumer-business experience tablet with an Atom X3 (SoFIA) quad-core processor and Mali 450MP4 GPU is offering either 1 or 2 gigabytes of RAM under the hood, as well as your choice of either 8 or 16 gigabytes of internal storage. In addition to the standard 1280×800 pixel display on top, you're getting a 5MP rear camera behind, together with an Android Lollipop 5 OS and an optional Audio Cover cradle for adding 5.1 surround sound for your tablet. Connectivity options include WiFi, Bluetooth, and the optional dual 4G LTE network support.
Pricing and availability still remain undisclosed at the moment.
---
Microsoft Apps to Come Preloaded On LG, Sony, Other Android Tablets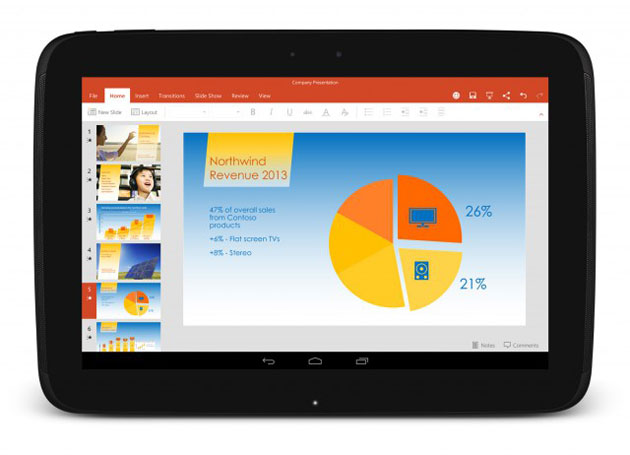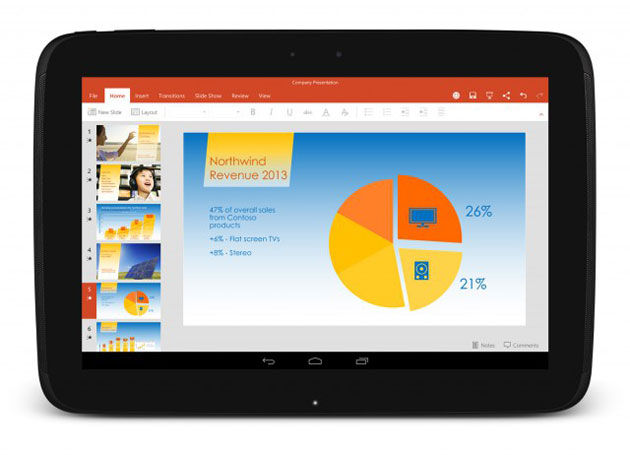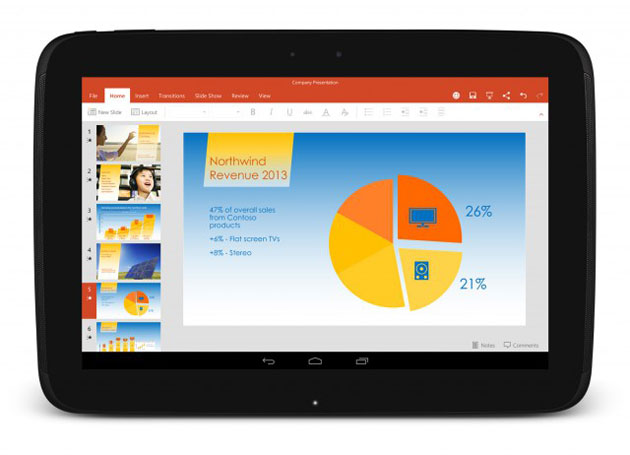 Microsoft is one of these tech-oriented giant companies that seem to know a thing or two about software distribution across the pond. But what about apps? Glad you asked, because there's something going on around the business of this corp these days – strategic wise, of course. Based on the details shared, the Windows maker announced that it has officially partnered with more than 20 Android tablet makers, among them are also big leaders like LG and Sony, to bundle its apps on future tablet versions or updates. Some of the apps which are due to come pre-loaded inside include the popular video messaging app Skype, as well as Bing, OneDrive, OneNote, Outlook Word, Excel, and a variety some others. A sort of an Office Suite, if you will. The purpose of this move is likely to create a cross-platform functionality for its apps. Whether this is an indication that Microsoft is giving up on its own platform or not, I have no idea, but time will surely tell.
---