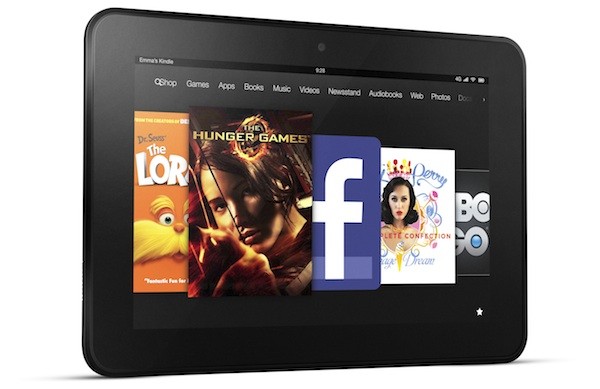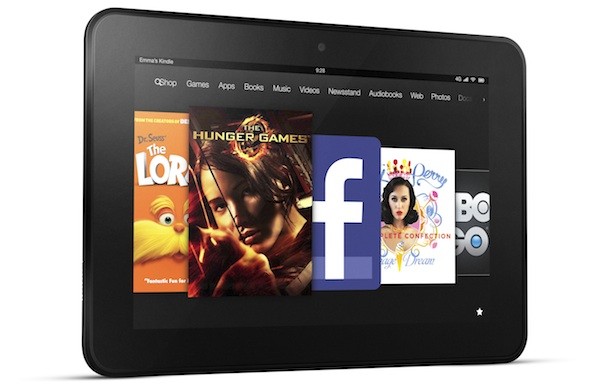 At  Santa Monica, Amazon reveals a new line of Kindle Fire tablets, set to go live in Q4 this year, with 20 percent of extra speed and some other screen resolution and sizes. Amazon announcements always make a big splash, and this year was no exception. Jeff Bezos, the CEO, creative force and founder of Amazon stepped on stage to introduce the world his latest and greatest Android-powered devices.
Besides a new iteration to the good 'ol Kindle Fire device (which now offers a 7-inch screen, 1GB RAM, bigger battery, and 44 percent more powerful capabilities than the last), the company has launched a whole new Kindle Fire HD series to rival the more recent competition in the mini-tablet market.
First in that group is the 7-inch Kindle Fire HD flavor. A 1280 by 800 high-def resolution device, with 16GB of internal capacity, about 11 hours of battery life, an integrated WiFi and $199 retail cost (ships September 14).
Up next is the 8.9-inch Kindle Fire HD version, that boasts a 1920 by 1200 resolution, alongside a 1GB of RAM, WiFi with two antenna (dual-band MIMO technology), improved battery life results, and a TI OMAP 4470 processor (a Texas Instrument CPU claimed by Bezos to outperform the Tegra 3 Nvidia chip). If you look around the 8.8 millimeters slate, there are two speakers built into the chassis, as well as an HDMI input, and a laminated touch sensor. The 8.9-inch model priced at $299, and ships November 20th.
Last but not least, is the Kindle Fire 4G LTE, Amazon's $499 tablet that sports a similar 8.9-inch full HD screen, alongside the TI OMAP 4470 CPU, and with 32 gigabytes of internal storage. Amazon is also giving away, as part of the deal, an AT&T data plan of $50 per year in exchange for 250 megabytes of monthly mobile internet data, when this release ships in November 20th.
Additional features on all models, include Whispersync for voice that syncs audio books and text e-books, FreeTime parental control app,  New email app with Exchange support, and X-Ray for movies that brings the power of IMDb directly to your tablets.
Hands on video after the break.
Update: The brand new Kindles are all now available for pre-order from Amazon.
Video courtesy of laptopmag
---