Google Nexus 10 Tablet Leaked With Android 4.2 and Super AMOLED Screen (Update: Now Official)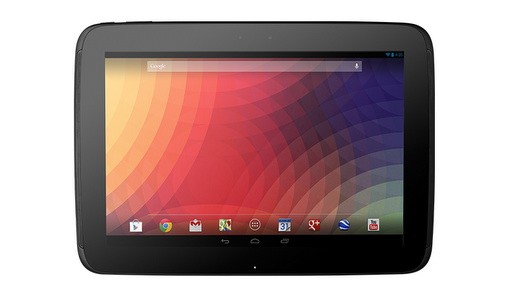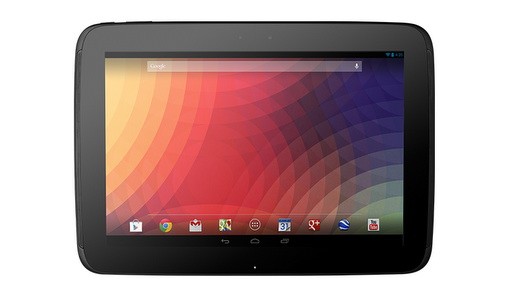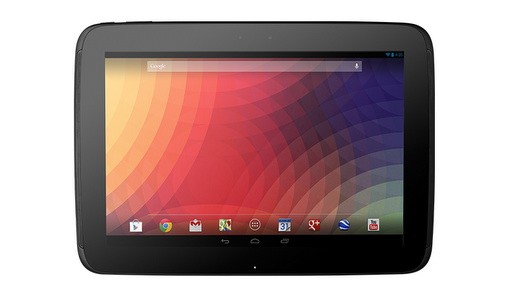 Google's Samsung 10-inch joint venture tablet, the Nexus 10, just leaked ahead of launch (which was scheduled for October 29 but postponed due to weather conditions). Of course you should take all this with a little grain of salt, but the pictures and video footage (after the break) speak a million words. Not to mention Google's Senior VP of Engineering, Vic Gundotra that was posting some images the other day (taken with a Nexus 10 device) on a Google Plus page of his own.
So basically, there's something in the new horizon. What is it? According to the guys over at BriefMobile, we're looking at a 1.7GHz Samsung Exynos 5250 dual-core slate, powered by a strong Mali-T604 GPU and paired with 2GB of RAM, about 16GB of internal storage, a 5MP camera on the back and some top-notch connectivity features like NFC, Wi-Fi, and Bluetooth 4.0. The screen on this slab works with a very exceptional 2,560 x 1,600 HD resolution, and this new iteration is claimed to be running an Android 4.2 Jelly Bean on board. 
For now, let's just hope it will go live as expected, and will do just as well as the Nexus 7 model 
Update1: It sure didn't take long for Google to officially announce the Nexus 10, a 10.055-inch tablet made in partnership with Samsung. As already stated, the new device will indeed pack a whopping 2,560 x 1,600 screen display at 300 ppi – a Retina-level display that is impressively thin and stylishly designed. Moreover, it will also include a 1.7 GHz Cortex A15-based Samsung Exynos 5250 processor inside, as well as a Mali T604 GPU, 2GB of RAM,  a 1.9-megapixel front facing camera plus a 5-megapixel rear shooter, microUSB, Pogo Pin, microHDMI, Android 4.2 for the OS and some cool built-in features that we all have come to know. 
It will be available starting November 13th for $399 (16GB) and $499 (32GB), in countries like the US, UK, Australia, France, Germany, Spain, Canada and Japan.
Update2: We have just added a chart, comparing the Nexus 10 to some of the most popular tablets available in the market
[via BriefMobile]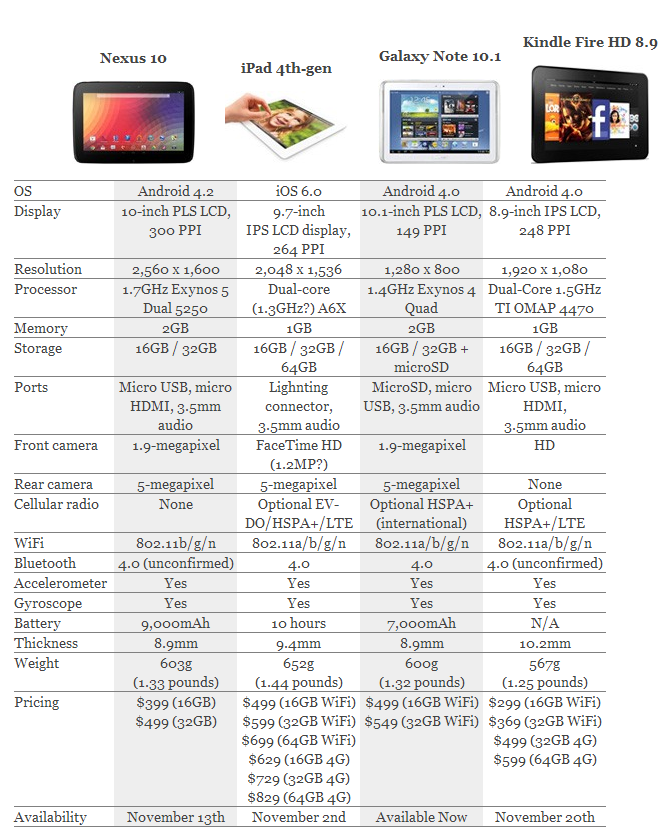 The table is courtesy of engadget.