Archos 97 Titanium HD Tablet Breaks Cover with Retina Display and Android 4.1 Jelly Bean On Board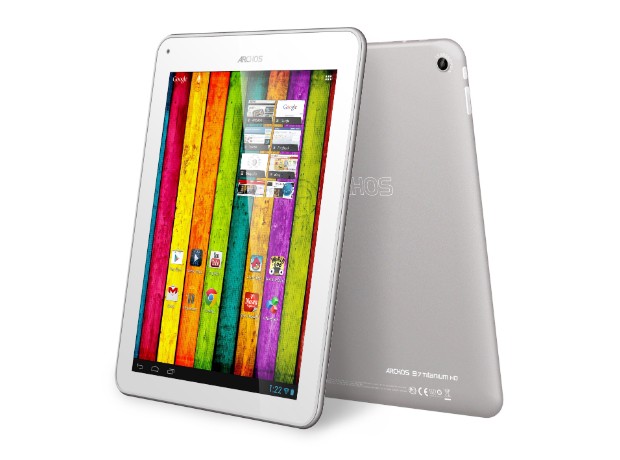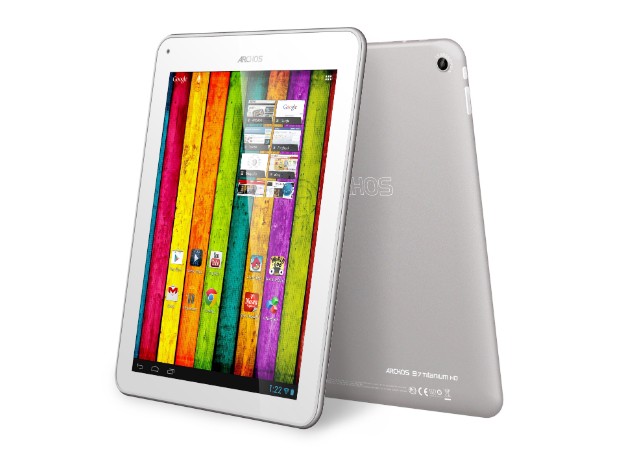 Another day, and yet another Android tablet announced by Archos. But this one is not as same as previous models. While the external look might suggest it is, the inner parts include a 9.7 inch IPS display with 2048 x 1536 pixels – same as the one you get on Apple's latest and greatest iPad 4; although we may have good reasons to believe that the Archos 97 Titanium HD (yes, that's how it is called) would probably cost you cheaper. As mentioned, the new release will run the most updated version of Android, the Jelly Bean, under the hood, alongside a 1.6GHz dual-core A9 processor, 1GB of RAM, 8GB of internal storage, two cameras, the main camera is 5 megapixels and the front-facing camera is of 2 megapixels, and a microSD card expansion support (up to 64GB). Price and availability are yet to be determined, but this looks really interesting and one to certainly look out for.
Update1: Apparently the 97 Titanium HD tablet is only one of a whole new set of Archos tablets, called "Titanium" and  featuring four different slabs, including the Archos 70, Archos 80, Archos 97, and Archos 101. These names, as you may or may not noticed, refer to the actual size of the screens, that sport high-def IPS capacitive multi-touch technology, paired with a 1.6GHz dual-core processor, a quad-core GPU, And Android 4.1 Jelly Bean for the OS. Prices range between $119 for the smallest 7-inch version, and up to $199 for the 10.1-incher. Full PR after the break.
Update2: Archos has just released another series, under the Platinum" label" with a larger 11.6-inch, 1920×1080 IPS display, a quad-core 1.2GHz processor, eight-core GPU, and an Android 4.1 (Jelly Bean) for the OS. In addition, there are two cameras (front and rear) in this pack, along with an HDMI out, and a microSD card reader. The price, if you guys are wondering, is at merely $349 and not a single dime more.
[Archos]
ARCHOS Introduces the New TITANIUM Line at CES
CES, Las Vegas – January 10, 2013 – ARCHOS, an award-winning innovator in consumer electronics introduces the Titanium line in its Elements range of tablets.
This range offers high-end specifications at an aggressive price and all tablets will feature:
High Definition IPS display capacitive multi-touch screen
Dual core CPU at 1.6 GHz with Quad core GPU, with 1080p video decoding
Sleek aluminum design
Android 4.1 'Jelly Bean' with the 700,000 applications on Google Play and the Archos Media Center applications
The ARCHOS 70 titanium (7 inches), priced at 119€, $119, £99 offers similar features to competitors such as Amazon, at a better price point.
The ARCHOS 80 titanium (8 inches), priced at 169€, $169, £149 has been designed to offer similar user experience as the iPad mini, for a fraction of the price.
The ARCHOS 101 titanium (10.1 inches), priced at 199€, $199, £169, is around 30 per cent cheaper than competition with comparable features.
The ARCHOS 97 titanium HD (9.7 inches), with a resolution up to 2048 x 1536 pixels is priced at 249€, $249 and £199, and aims to be an alternative to the new iPad for half the price.
ARCHOS will have the full Titanium range and the recently announced ARCHOS TV connect on display at CES until Friday, January 11th, so stop by now and get your hands-on demonstration – Central Hall, booth number 15322. www.archos.com