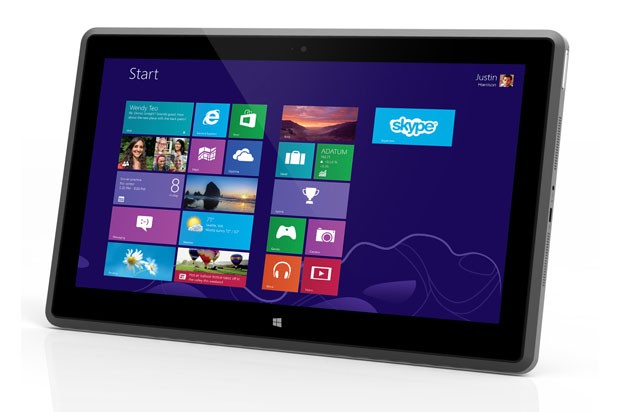 Vizio has a well-earned reputation for launching products moments before the Consumer Electronics Show in Vegas. In 2011 it was the 8-inch Vizio Via tablet, and this year it's a whole new Tablet PC collection, powered by Microsoft's Windows 8 OS. And while we're still waiting on pricing and availability for most of these new products, the internal info has been released. In general, we're looking at a 1080p (1,920 x 1,080 pixels) display, rocking a beautiful 11.6-inch screen, sitting on top of a 1GHz dual-core AMD Z60 chip. Quite an interesting setup for a Windows 8 tablet, isn't it? Well, the other specs are nothing out of the ordinary; 64GB of SSD storage, 2GB of RAM,  a 2 megapixel front facing camera, micro-HDMI and micro-USB ports. More details to follow.
[viddler id="75157d97″]
Video courtesy of engadget.