New Nexus 7 Available For Pre-Order at $229.99 With Android 4.3 On Board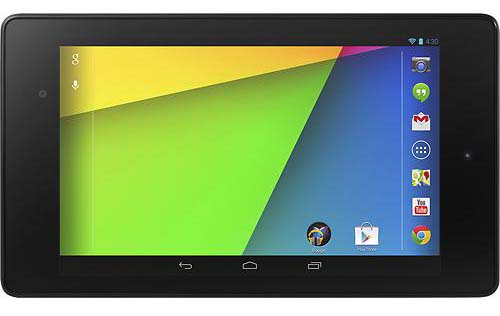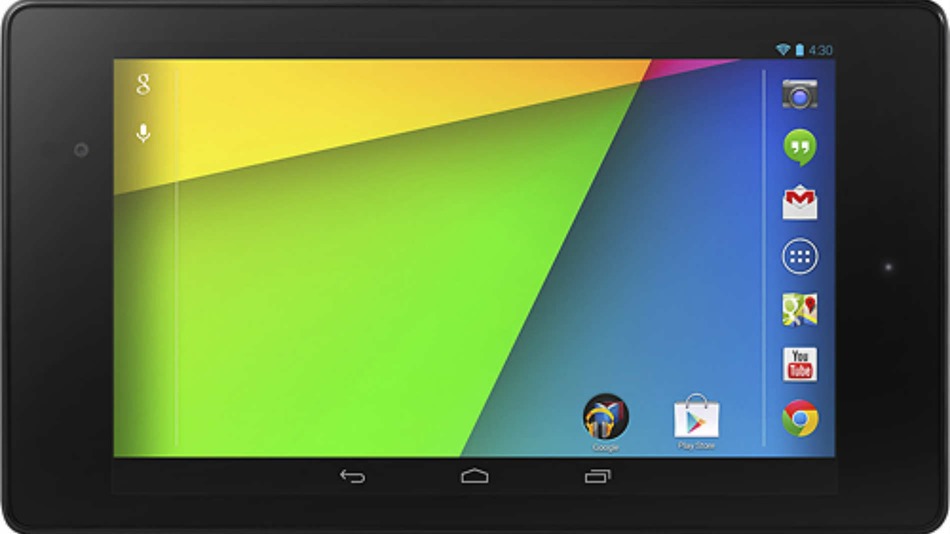 Oh my my, what do we have here? It looks like Google is all set and ready to launch the new iteration of its popular Nexus 7. The tablet, which is the product of joint venture between Google and Asus will soon be featuring a 1920 x 1200 display resolution (323ppi), along with 2GB of RAM, and a powerful 1.5GHz Qualcomm Snapdragon S4 Pro 8064 processor, with Adreno 320 for the graphics. In addition, this highly anticipated device, which proves to be a great upgrade to the already high level of quality in the first generation, will pack a 5-megapixel camera on the back (about time!) while the front-facing camera will sport 1.2 megapixels, and the slate will run a future generation of Android 4.3 OS. The pre-order page at Best Buy suggest it'll go for between $229.99 with 16GB of internal storage, and  $269.99 with the 32GB option.
Update1: Google officially announces the Nexus 7. Google's Sundar Pichai says that the new device is 2 mm thinner, 6 mm narrower, and 50 grams lighter than the earlier Nexus 7. Further more, the Android 4.3 machine includes dual band wifi (802.11 a/b/g/n), along side the NFC technology and 4G LTE support. There's also an HDMI output to connect the tablet to your tele, together with a Bluetooth 4.0 and wireless charging capabilities.
Update2: The Nexus 7 will be available Stateside on 30 July in wide range of stores and retailers like Amazon, Walmart, RadioShack, and Best Buy. Other countries, such as Canada, UK, Germany, Spain, France, Japan, Australia, and South Korea will hopefully get the new slate sometime in the following weeks. 
Check out this quick hands-on video, courtesy of Android Police.
---