Amazon Unveils the Kindle Fire HDX 7 and 8.9-inch Tablets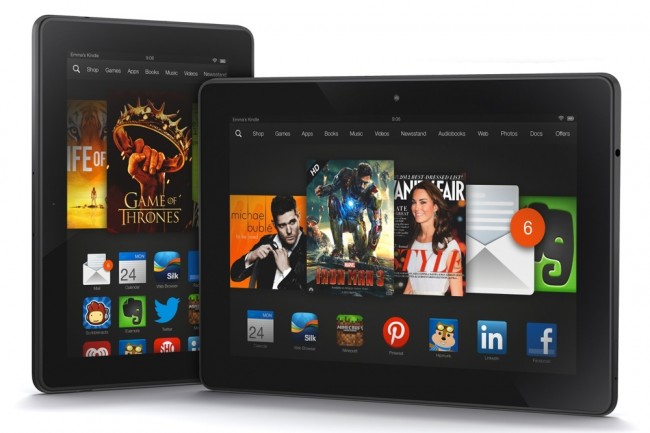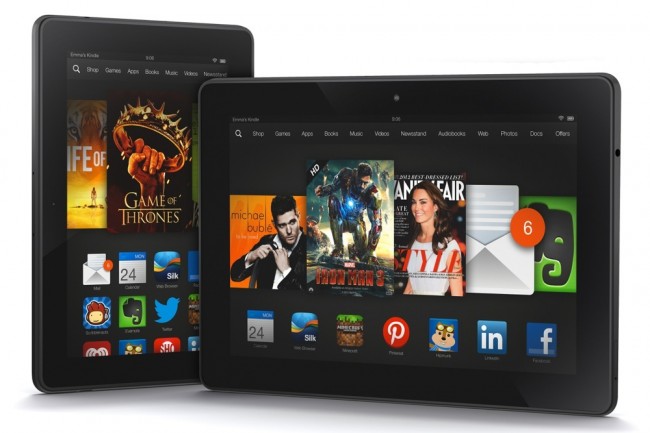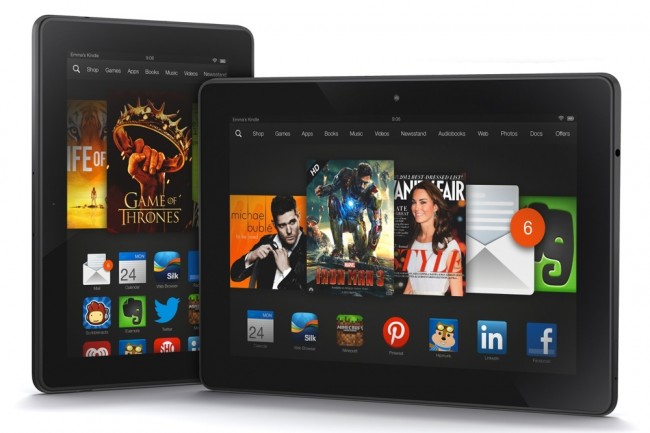 The rumors were there floating all over the web and now the real deal has finally been revealed. Today Amazon has officially announced what we already knew – a new pair of Kindle Fire machines in 7 and 8.9-inch flavors. The new tablets are dubbed as Kindle Fire HDX and run on "Mojito" which is an updated version of the Kindle Fire 3.0 OS. The slate in both cases includes a powerful 2.2GHz quad-core Snapdragon 800 processor under the hood, and double the RAM at 2GB. Both the sizes are available now for pre-order, with the 7 inch 16GB variant starting at $229 (they ship on October 15) and $329 for the LTE-supported version (will ship on November 14), whereas the 8.9-inch model will retail for $379 (shipping November 7) and $479 for the 4G LTE-version (to be available in December).
The differences between the two models is obviously the size, but the screen is of the same, an HDX display with an astonishing pixel density of 339 ppi and 4 million pixels plus 100% sRGB color accuracy, and dynamic image contrast. The tabets are effectively designed for high performance at very low power. And as a result, the tablets will feature 3x faster processor, 4x faster GPU and 2x the memory, with an All-Day battery life, capable delivering up to 11 hours of mixed use and 17 hours of reading.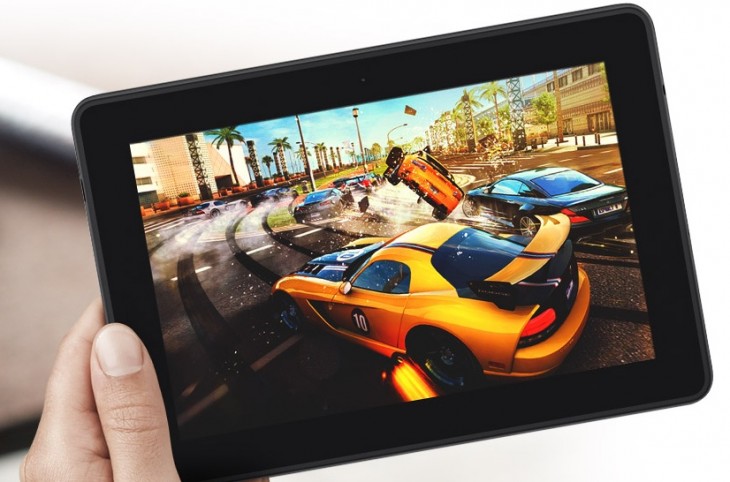 The new Kindles are more attractive and better to look at or hold in your hand. For instance, the 8.9" Kindle Fire HDX weighs in only 13.2 ounces, about 34% lighter than last year's model. In that regard, the new slabs are great for those who like to use them "naked" and show off the shiny little light bar on the back. However, if you want something to keep 'em in when travelling, Amazon is offering a few colorful Origami covers as well. The new covers can fold for both landscape and portrait viewing. 
Both the 7" and 8.9" Kindle Fire HDX flavors boasts a front-facing HD camera for video calling, while the 8.9-inch variant also includes an 8MP shooter on the back. Still in the hardware department, the HDX tablets come standard with only one built-in micro-USB port. In addition, you'll find a fine pair of stereo speakers, powered by the Dolby advanced audio technology. 
More on the two new tablets, Amazon has also added a new and revolutionary Mayday button to its Quick Settings menu, enabling real-time video tech support. It's free, and apparently will be available for customers 7 days a week, with activity around the clock. Nice!
As for the software, Amazon has added a new service called the Prime Instant Videos, which basically provides an offline viewing options for members who travel a lot. Amazon has also improved its X-Ray solution for music, by adding lyrics that let you follow along with songs. Karaoke style. On that same note, X-Ray for music and TV now shows a wide range of info, including the list of songs that play in the video, themes, titles, some interesting highlights, and more. The service is powered by the IMDb database, and can also provide a second screen streaming experience.
Finally, Amazon has also updated the 7-inch Kindle Fire HD with a 1.5GHz dual-core processor, and a display that features 1 million pixels and a resolution of 1920×1200 pixels. This one will cost a mere $139 and scheduled to ship on October 2.