Amazon Unveils the Kindle Fire HDX 7 and 8.9-inch Tablets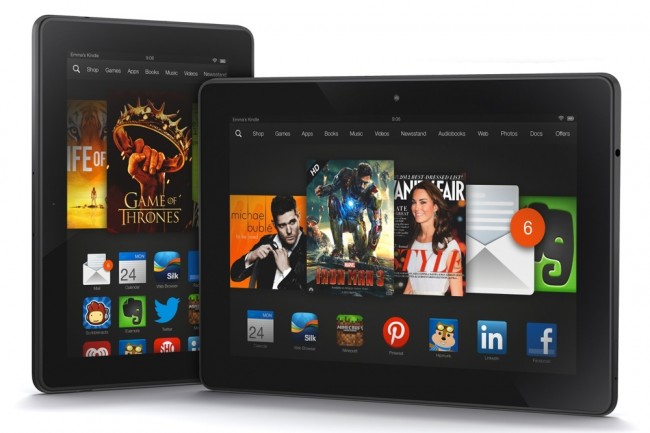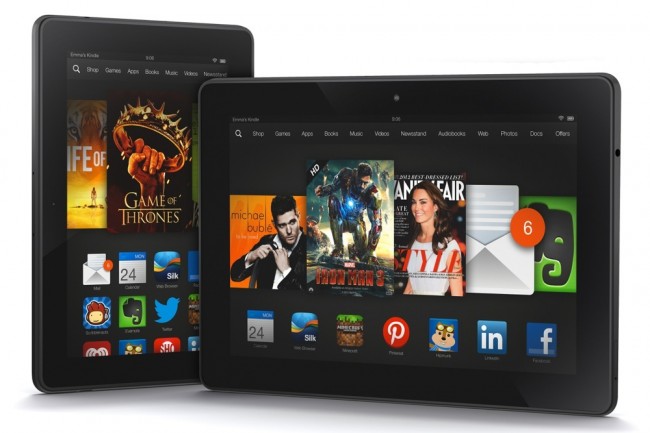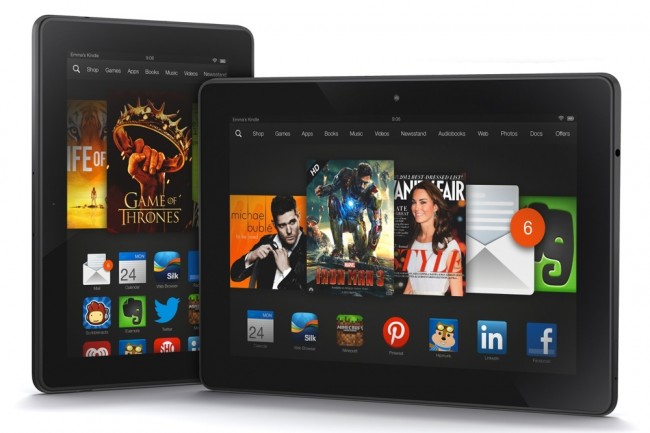 The rumors were there floating all over the web and now the real deal has finally been revealed. Today Amazon has officially announced what we already knew – a new pair of Kindle Fire machines in 7 and 8.9-inch flavors. The new tablets are dubbed as Kindle Fire HDX and run on "Mojito" which is an updated version of the Kindle Fire 3.0 OS. The slate in both cases includes a powerful 2.2GHz quad-core Snapdragon 800 processor under the hood, and double the RAM at 2GB. Both the sizes are available now for pre-order, with the 7 inch 16GB variant starting at $229 (they ship on October 15) and $329 for the LTE-supported version (will ship on November 14), whereas the 8.9-inch model will retail for $379 (shipping November 7) and $479 for the 4G LTE-version (to be available in December).
The differences between the two models is obviously the size, but the screen is of the same, an HDX display with an astonishing pixel density of 339 ppi and 4 million pixels plus 100% sRGB color accuracy, and dynamic image contrast. The tabets are effectively designed for high performance at very low power. And as a result, the tablets will feature 3x faster processor, 4x faster GPU and 2x the memory, with an All-Day battery life, capable delivering up to 11 hours of mixed use and 17 hours of reading.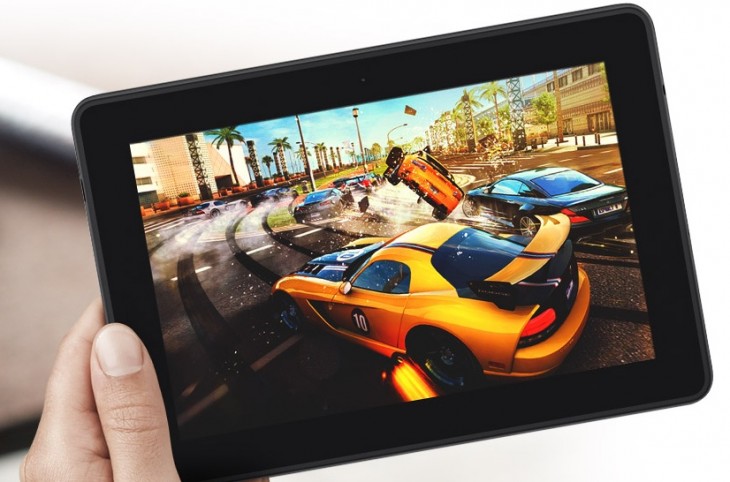 The new Kindles are more attractive and better to look at or hold in your hand. For instance, the 8.9" Kindle Fire HDX weighs in only 13.2 ounces, about 34% lighter than last year's model. In that regard, the new slabs are great for those who like to use them "naked" and show off the shiny little light bar on the back. However, if you want something to keep 'em in when travelling, Amazon is offering a few colorful Origami covers as well. The new covers can fold for both landscape and portrait viewing. 
Both the 7" and 8.9" Kindle Fire HDX flavors boasts a front-facing HD camera for video calling, while the 8.9-inch variant also includes an 8MP shooter on the back. Still in the hardware department, the HDX tablets come standard with only one built-in micro-USB port. In addition, you'll find a fine pair of stereo speakers, powered by the Dolby advanced audio technology. 
More on the two new tablets, Amazon has also added a new and revolutionary Mayday button to its Quick Settings menu, enabling real-time video tech support. It's free, and apparently will be available for customers 7 days a week, with activity around the clock. Nice!
As for the software, Amazon has added a new service called the Prime Instant Videos, which basically provides an offline viewing options for members who travel a lot. Amazon has also improved its X-Ray solution for music, by adding lyrics that let you follow along with songs. Karaoke style. On that same note, X-Ray for music and TV now shows a wide range of info, including the list of songs that play in the video, themes, titles, some interesting highlights, and more. The service is powered by the IMDb database, and can also provide a second screen streaming experience.
Finally, Amazon has also updated the 7-inch Kindle Fire HD with a 1.5GHz dual-core processor, and a display that features 1 million pixels and a resolution of 1920×1200 pixels. This one will cost a mere $139 and scheduled to ship on October 2.
---
The Top 3 Best Tablets on the Market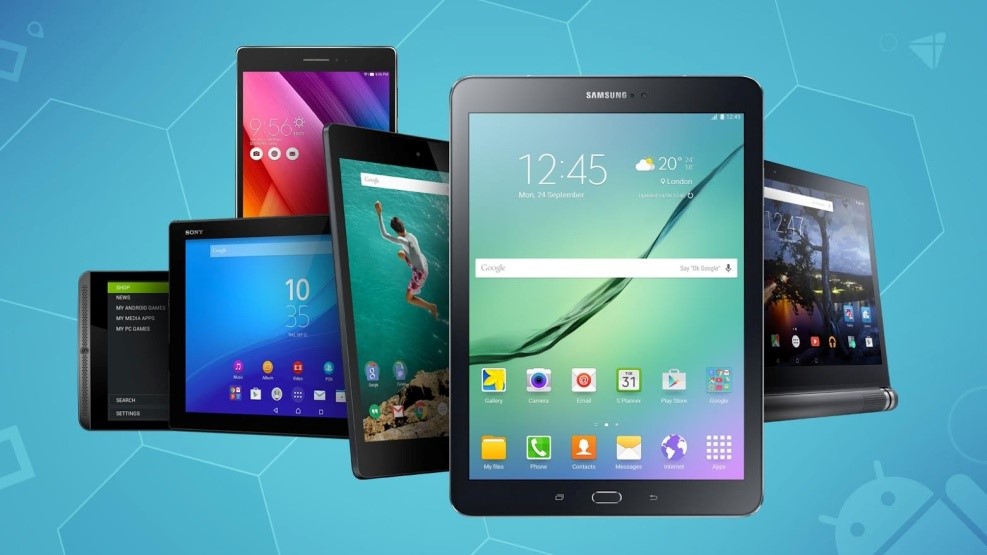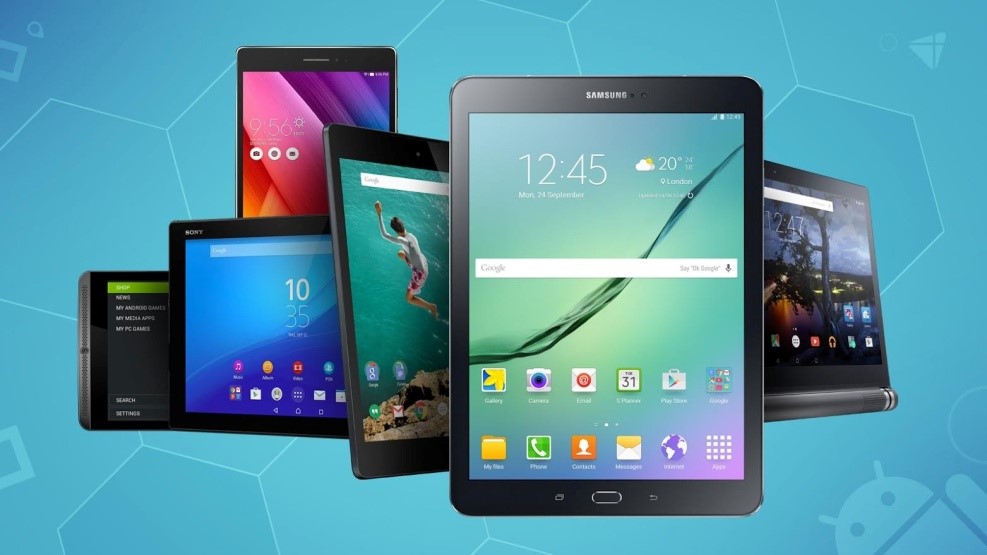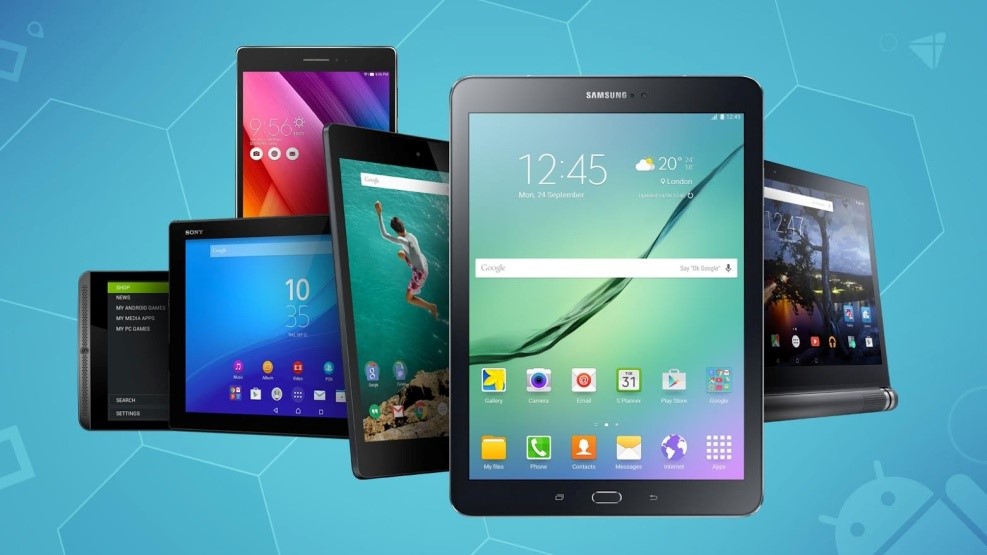 When you're ready to dish out some money for a new tablet, you obviously want to buy the best there is on the market. So, when time comes to buy, what should you look for? What are the best new models you can buy today? These are a few of the best tablets you can find on the market today, if you are ready to buy right now.
Amazon Fire 
With a 1.3 GHZ processor, a 7" screen, and excellent picture resolution (1024*600 pixels) you won't find many tablets at this smaller screen size which has such excellent colour contrast and resolution. Add in the very light weight of only 11 ounces and you can literally carry this thing around without even feeling it in a bag. The 8 GB built in storage, and Amazon OS are fast, and allows for added storage if you need it. Excellent touch screen, easy to use features, and a small, sleek, elegant design, make this a must have tablet, especially for such a low-price point in comparison to other top manufacturer names in the marketplace.
Surface Pro 4  
This Microsoft tablet is another great option. It is sleek, has the unique kick stand design, detachable keyboard, lighted keys, and a very cool looking exterior. It features a larger screen size at 12.3" you can use it like a laptop, eliminating the need to own two devices. The 2.3 processor speed is extremely fast, so you won't experience lag time or slow speeds, even if you are down or uploading, watching, or playing games, on the device. 1920×1200-pixel resolution also means sharper images, better depth perception, and great color disparity on screen. A bit pricey, but considering it can be a tablet as well as a laptop in one, it is a bundle and a great bargain.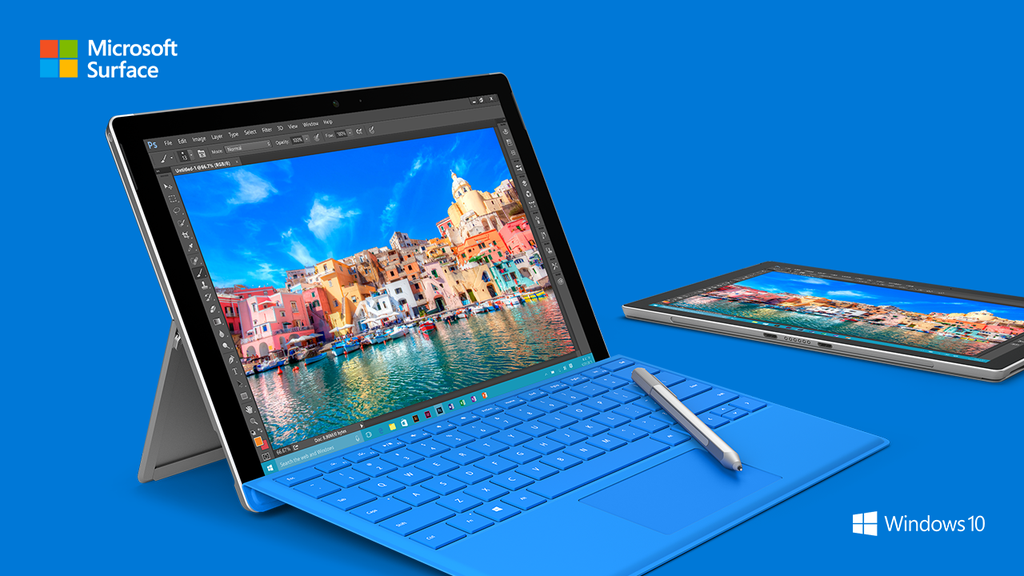 iPad Pro 7
Apple has done it again. If you love large screen sizes, the 9.8" design is truly a great size you won't find with many competitors on the market today. With the iOS operating system, you won't be disappointed with speed, ability to browse the web, or do nearly anything (work or play) on this device. It is very responsive, has built in safety fingers (like fingerprint technology), and the 2048×1536-pixel resolution, makes it the very best, and provides the best screen resolution and image quality, regardless of what you plan on using the iPad to do. It is very thin, it is very light, and it comes from the most trusted developer in Apple.
A true must have device, but do consider the high price tag if you are comparing this with other Android based devices which are much cheaper in the price spectrum. The  iPad Pro7 can be very expensive depending on the model you go for. Luckily catalogue companies have started to provide different payment plans like buy now pay later, pay weekly, pay monthly. Over the past few years buying tablets on finance has become more and more popular due to the price of the product.
No matter what you are looking for when it comes to buying a new tablet, you have hundreds of options out there. For the budget shopper, for the high-end shopper, and for those who are in between, these are three great models to consider, which will offer great resolution, speeds, and quality, for the price point you can spend when purchasing a new tablet.
---
ASUS Intros ZenPad S 8.0 Android Lollipop Tablet Series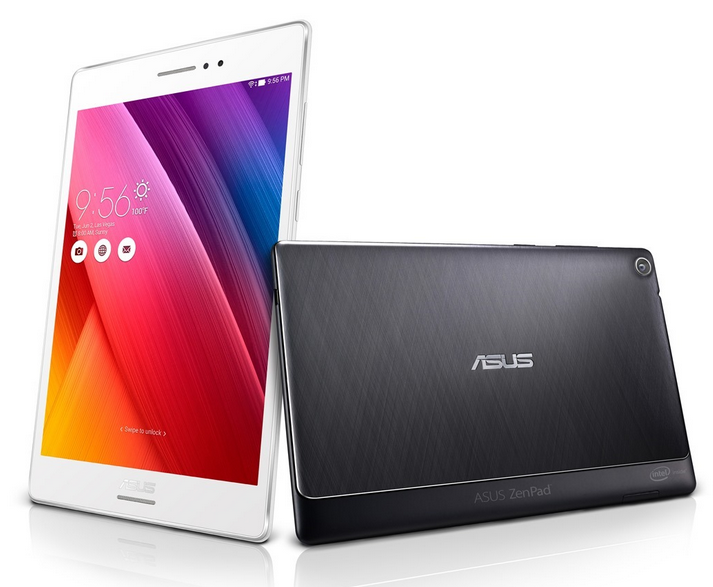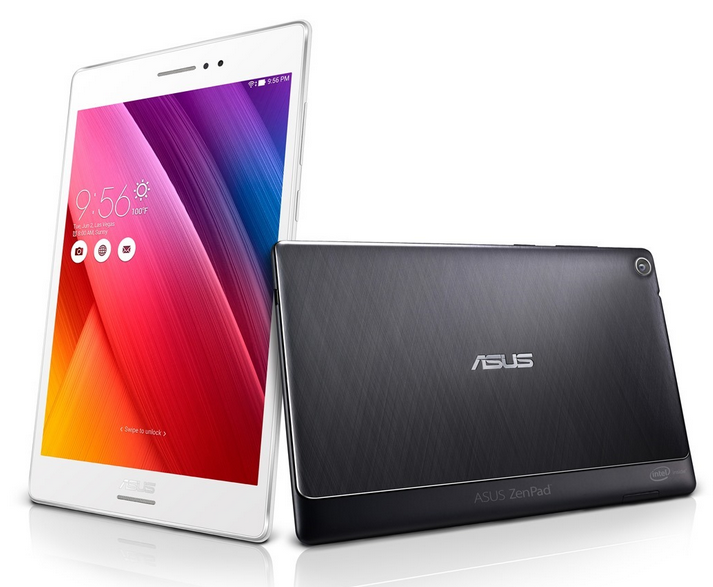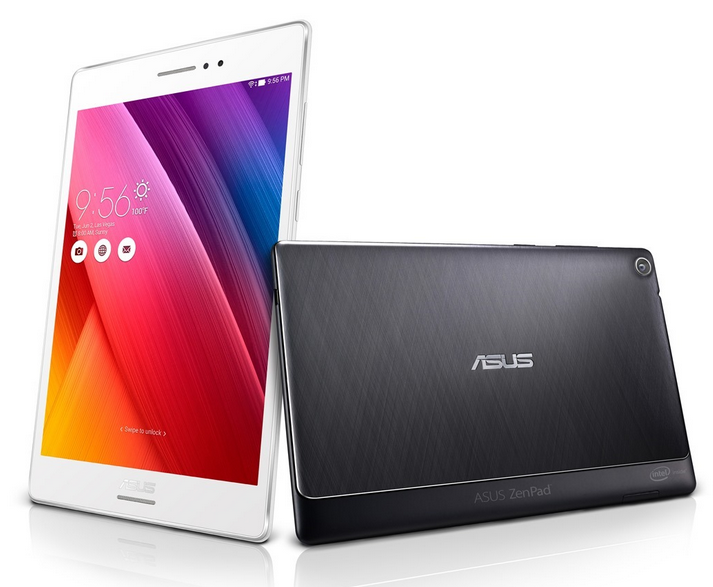 Computex 2015 — ASUS has officially rolled out a new line of super stylish Lollipop tablets, also known as the ZenPad series. The slates on stake which are said to replace the previous range of MemoPad variants include the ASUS ZenPad 8.0 (Z380C) and ZenPad S 8.0 (Z580CA) models, both of which to be available in 7-inch, 8-inch and 10.1-inch versions and are aimed at the low-end and the premium tablet market.
The first out of the two is the Asus ZenPad S 8.0 slab, a premium product for the high-end user with a sharp 2,048 x 1,536 (324 ppi) IPS display, as well as Intel's 64-bit Atom Z3580 chip processor, 4GB of RAM and your choice of either 16GB or 32GB of internal storage.
Measuring in at only 6.6mm thin, the ZenPad S 8.0 tablet runs on an Android Lollipop 5.0 OS and is coming with an 8MP rear-facing camera, a 5MP front-facing camera, one USB Type C connector on the side and a 15.2Wh battery, capable of up to 12 hours of continuous work.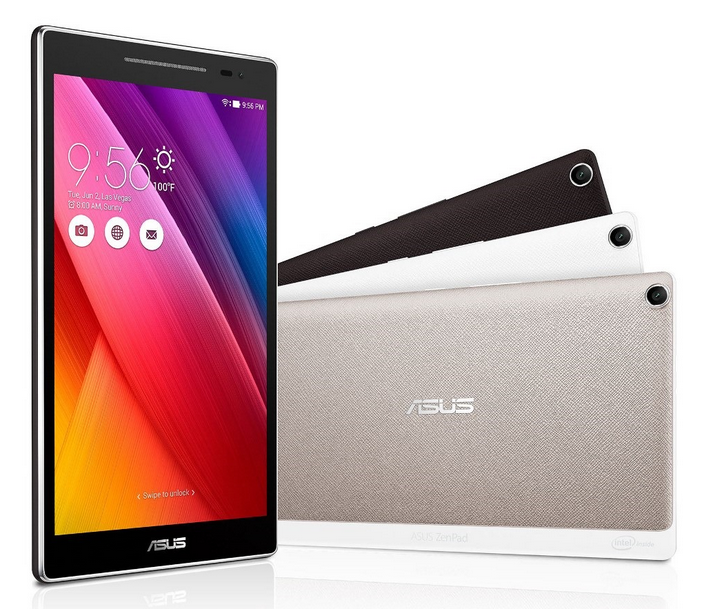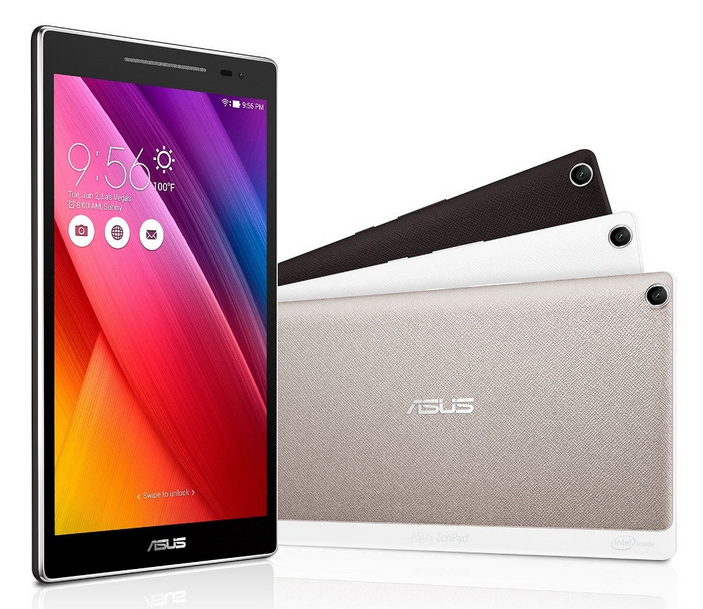 The second model, the ASUS ZenPad 8.0 Z380C, which provides a good entry-level consumer-business experience tablet with an Atom X3 (SoFIA) quad-core processor and Mali 450MP4 GPU is offering either 1 or 2 gigabytes of RAM under the hood, as well as your choice of either 8 or 16 gigabytes of internal storage. In addition to the standard 1280×800 pixel display on top, you're getting a 5MP rear camera behind, together with an Android Lollipop 5 OS and an optional Audio Cover cradle for adding 5.1 surround sound for your tablet. Connectivity options include WiFi, Bluetooth, and the optional dual 4G LTE network support.
Pricing and availability still remain undisclosed at the moment.
---
Microsoft Apps to Come Preloaded On LG, Sony, Other Android Tablets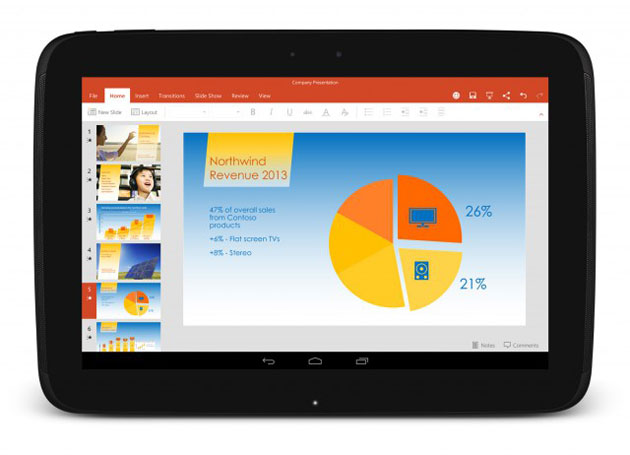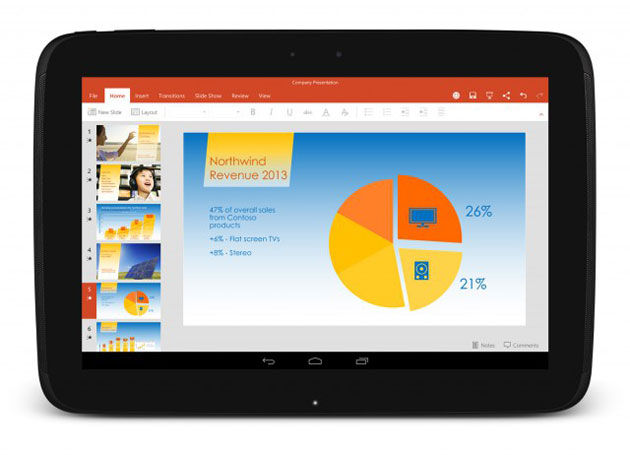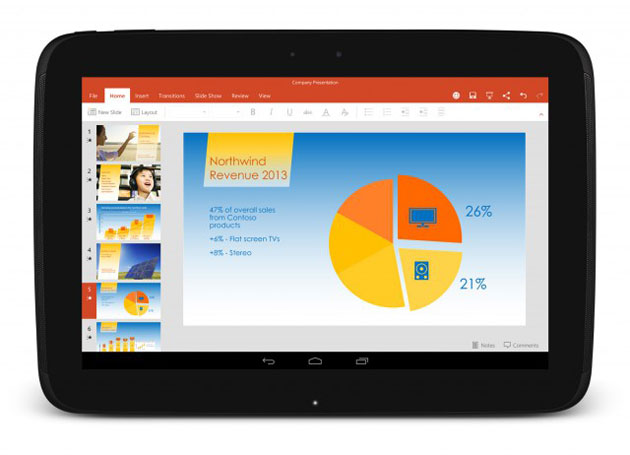 Microsoft is one of these tech-oriented giant companies that seem to know a thing or two about software distribution across the pond. But what about apps? Glad you asked, because there's something going on around the business of this corp these days – strategic wise, of course. Based on the details shared, the Windows maker announced that it has officially partnered with more than 20 Android tablet makers, among them are also big leaders like LG and Sony, to bundle its apps on future tablet versions or updates. Some of the apps which are due to come pre-loaded inside include the popular video messaging app Skype, as well as Bing, OneDrive, OneNote, Outlook Word, Excel, and a variety some others. A sort of an Office Suite, if you will. The purpose of this move is likely to create a cross-platform functionality for its apps. Whether this is an indication that Microsoft is giving up on its own platform or not, I have no idea, but time will surely tell.
---