Apple Announces The iPad Air and IPad Mini 2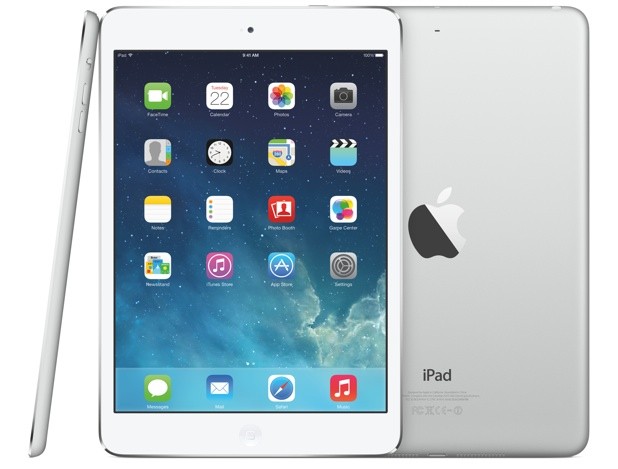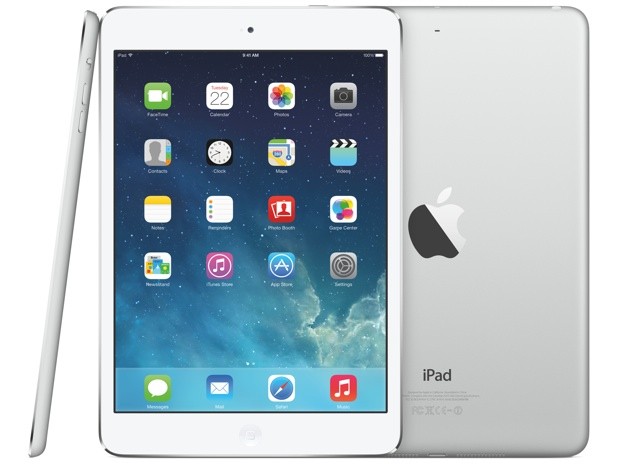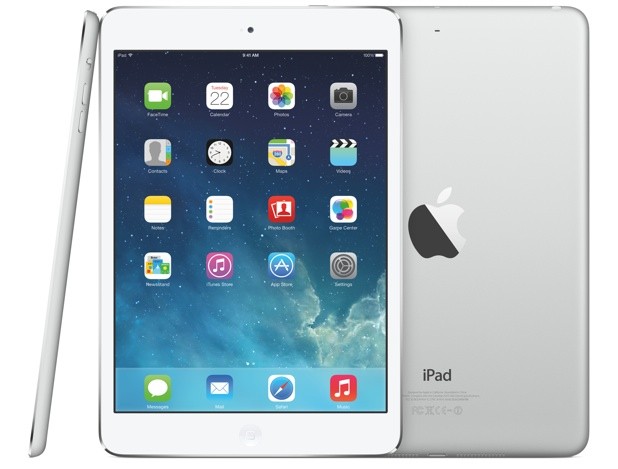 It's super Tuesday, and Apple had a few announcements to make. Again, it's no surprise that the Cupertino company was planning to launch a new generation of its iPad tablets. The only question that remained was whether there will be a Retina Mini 2nd-Gen or not, and we're glad to report the iPad Mini 2 will indeed receive a Retina display and an A7 chip. Although the new iteration will be in short supply at launch, be sure it will meet with a great demand. Apple has also released a thinner, and much lighter version of the 9.7-inch iPad. The fifth-generation delivered the biggest surprise of the evening and from now on is said to be called the iPad Air. Perhaps a sign that Apple is going to separate the lines, but we'll see. 
iPad Mini 2
As expected, the iPad mini 2 will be released with the Retina display. The resolution in case you were wondering is 2048 x 1536 pixels on a relatively small 7.9-inch LED Backlit display. Too bad there is no substantial improvement in the rear camera department, the iPad Mini 2 will stay precisely with the same 5-megapixel iSight shooter on the back, while the front-facing camera will work with a new feature called FaceTime HD. The new iPad mini also gets Apple's new 64-bit A7 chip that delivers up to 4 times faster performance on CPU, and 8 times faster in graphics. It comes with a 10-hour battery life and your choice of either Silver White or Space Grey colors. The iPad Mini 2 will be officially out this coming November starting at $399 (wifi) and up to $529 (cellular), with storage capacities range from 16Gb to 64GB. First iPad Mini price drops to $299.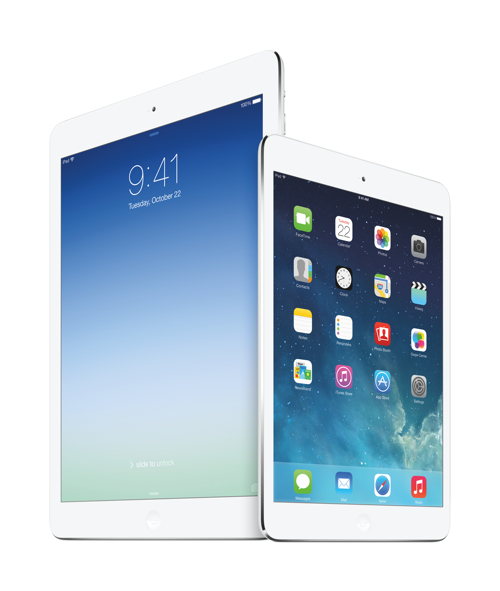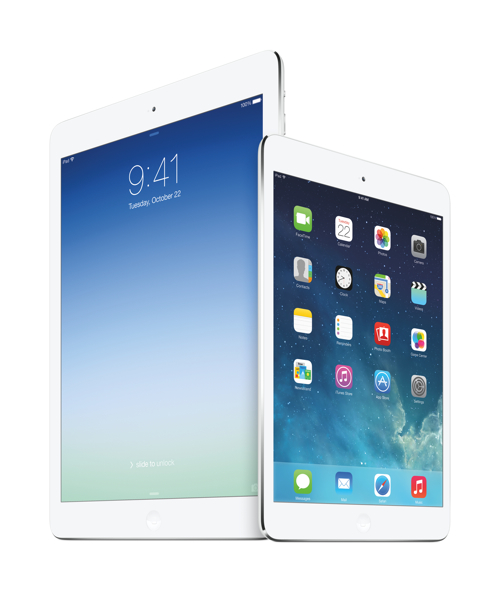 iPad Air
First thing you'll notice is that the iPad Air is CRAZY thin (about 20% thinner in profile). It measures only 0.75 mm thin and weighs just about 1 pound from head to toe. As expected, the new iPad Air features that same stunning 9.7-inch Retina display on board. Besides the fact it is thinner and lighter than previous iPad versions, it will also sport Apple's A7 chip inside, as well as the new mysterious M7 motion co-processor (as seen on the iPhone 5s). Other features of the iPad Air include a 64-bit desktop architecture support with more than 1 billion transistors, a faster WiFi connectivity, improved backside illumination, dual mics, and two integrated cameras: a 5-megapixel iSight camera on the rear and a 1080p FaceTime camera up front. The battery is claimed to maintain a 10-hour battery life as well. The iPad Air will be available November 1, either in Space Gray or White hues, with prices to start at $499 for the Wifi-only version and $629 for the cellular one. 
Mind you, there's no Fingerprint ID button on Apple's next-gen iPads.
Apple has sold 170 million iPads since the tablet launched in early 2010. There are over 475,000 apps designed for iPad in the App Store
Here's a link to the full video of Apple's event: http://bit.ly/18Gd42s
[Apple]