LG G Pad 8.3 Tablet Finally Gets The Google Play Edition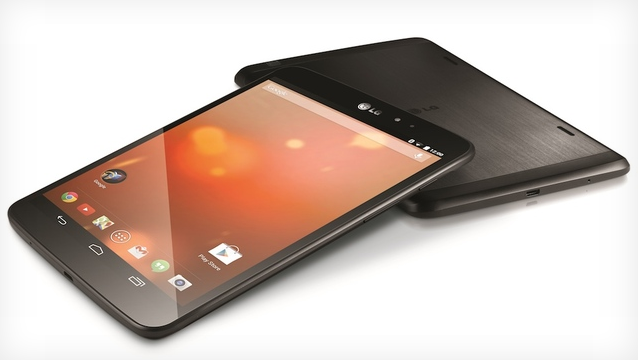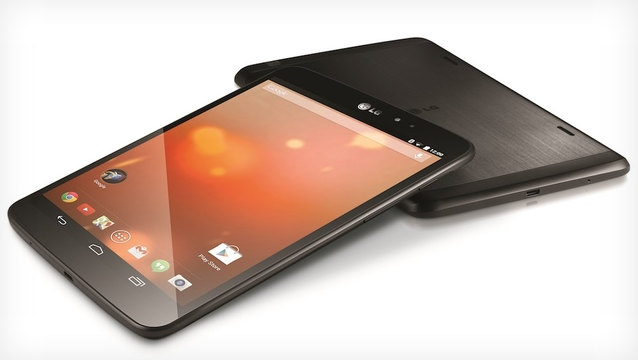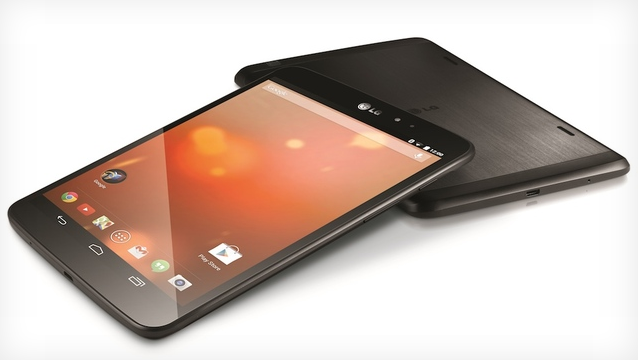 Although LG has already introduced the G Pad 8.3 tablet more than three months ago, it didn't announce the Google Play Edition, and gladly it is doing so today. The new 8-incher which has been specifically designed to take on Google Nexus 7 directly, is running the latest and greatest stock version of Android 4.4 (KitKat) under the hood, along with similar ingredients that we have already encountered before, including a stunning 1920 x 1200 Full HD IPS display, a quad-core 1.7GHz Qualcomm Snapdragon 600 system-on-chip, 2GB of RAM, 16GB of internal storage,  5-megapixel rear camera and a 1.2-megapixel shooter up front. In addition, the 8.3mm thick device, which happens to retail for exactly the same price as the regular one ($349), boasts the best technology in terms of connectivity (e.g NFC, Bluetooth 4.0,  and dual-band 802.11 a/b/g/n Wi-Fi), paired with a 4600mAh battery and a microSD card slot.
There are many benefits of having a stock Google Android machine instead of the company version, particularly when it comes to the frequency of updates, simplicity in UI, the absence of bloatware that can slow the system down, and the overall performance, which it is expected to deliver. The LG G Pad 8.3 Google Play Edition is now officially available via Google Play — are you getting one?