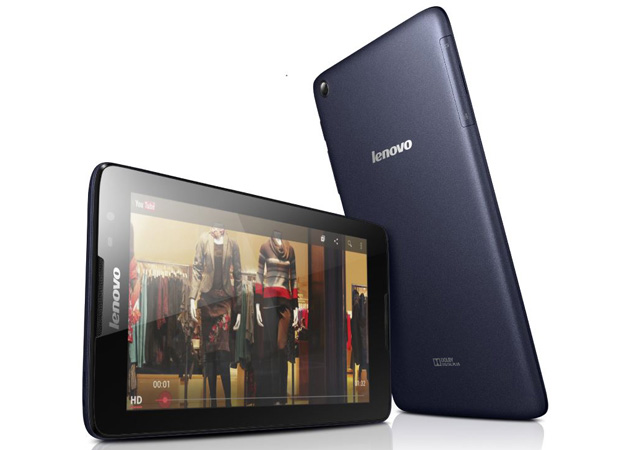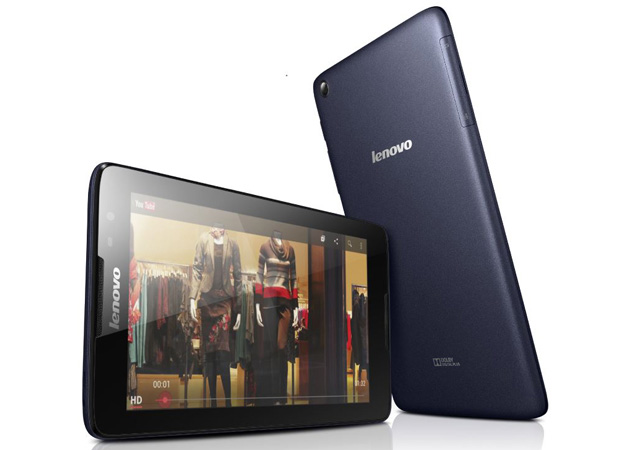 It's been a while since we last posted about a new budget-friendly device. Surely, we should have seen more of these available in the market, but not at the expense of quality and size, right? Well, depends on who you are asking I suppose. However, with that in mind the big news of today comes courtesy of Lenovo, where they have just revealed their latest collection of entry-level slabs. The new line, which is comprised of four different Tabs, the A7-30, A7-50, A8 and A10, comes equipped with a quad-core MediaTek processor under the hood, as well as Dolby-powered dual-front speakers and a version of Android OS that is yet to be disclosed.
The first model, which happens to be the smaller and weaker of the four, is the Tab A7-30. It has a 7-inch 1024×600 resolution display along with a 1.3GHz quad-core MediaTek processor,  a 3500mAh battery, and a suite of low-resolution cameras (2MP on the back plus a VGS up front), with an optional cellular support.
Lenovo's A7-50 really isn't much of a difference except the slightly better 7-inch "HD" display which boasts 1280×720 screen resolution. Other than that it packs the same batch of cameras, an optional SIM card tray and an 8GB storage for all your media source files, including video, photos and audio.
The Lenovo A8-50, which you can see in the picture above, is said to be coming with a larger 8-inch HD display on board, coupled with 1280×800 pixel resolution  along with a 5MP rear camera plus a 2MP camera on the front.
The last tablet in this series is the Tab A10, which runs a 10.1-inch wide HD screen at 1280×800 resolution. There's also a larger 6340 mAh battery inside and the mix of cameras offers 2MP front-facing camera and a 5MP shooter on the back. It will be available worldwide from Q2 2014 for £169.99, while the other three will cost £99, and £139 respectively.