Asus To Launch a Sharper and More Powerful MeMo Pad 7 Tablet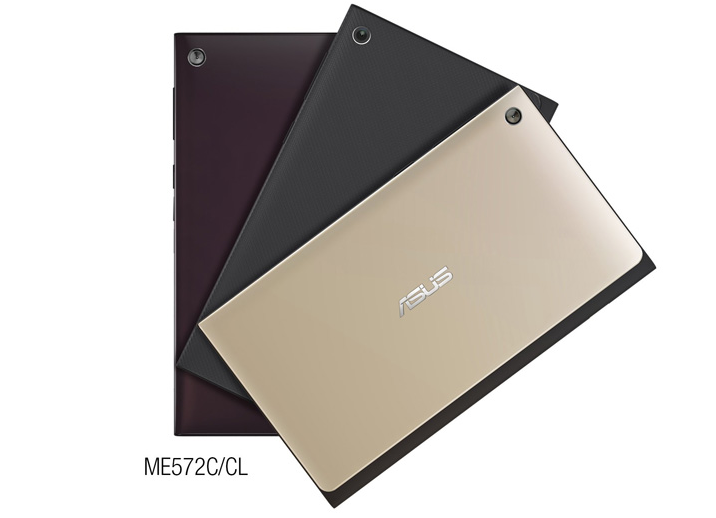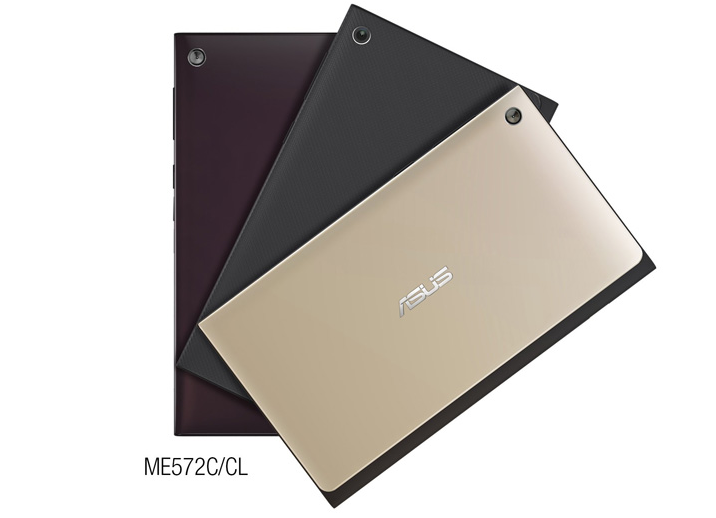 IFA in Berlin is just around the corner and Taiwanese electronic giant, Asus is already gunning for everyone else with a new iteration of the popular Memo Pad 7. First and foremost, I have to admit that I personally own this one particular device myself, and truly love it. However, while the former model was featuring less pixels at 1280 x 800 screen and a relatively sluggish ARM Cortex-A7 processor under the lid, the latter excels in all relevant hardware specifications, from the new 1.83GHz quad-core Z3560 Intel Atom chip onboard to the super stunning 7-inch display with 1,920 x 1,200 pixel resolution and 323 ppi.
The new Memo Pad 7 measures in at just 8.3 millimeters and weighing only 269 grams. The Android 4.4  KitKat tablet, which comes loaded with the ZenUI interface and is known as model number ME572C/CL, said to be equipped with 2GB of RAM, your choice of  16GB or 32GB of internal storage, optional 4G LTE wireless connectivity, and a MicroSD card adapter for extra memory if needed. In addition the upcoming slate, which is expected to go on sale "in the next few weeks" in the UK, and will cost around £179 (around $260) for the 16GB version, also features a 5MP rear camera, a 2MP front-facing camera and SonicMaster-enhanced stereo speakers.
Design wise, If you are interested in looking at this part, the tablet feels well-designed and very expensive, if you will. You get this delicate and trendy purse-like shape all over the place, with some stylish fancy colors (such as champagne gold, black, or burgundy) coating on the back of the tile.
The Asus Memo Pad 7 is a neat mini tablet that attempts to compete with the iPad Mini and the Google Nexus 7, but at a much lower price. If it can do that, it should succeed because the need for a good budget tablet will be there.
Hit the play button to watch the video
---

Samsung Intros 8-inch Waterproof Galaxy Tab Active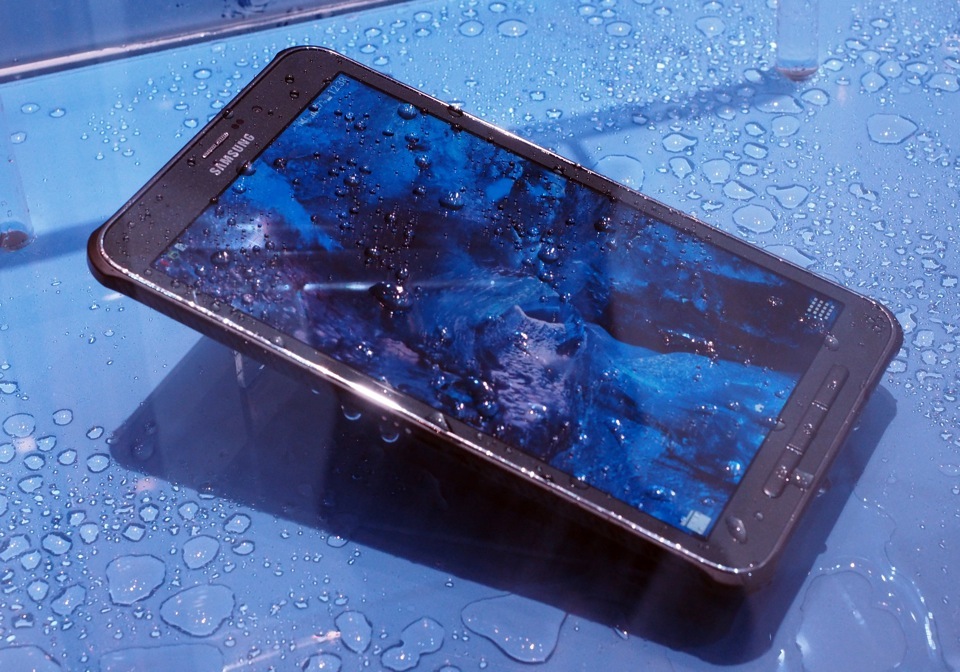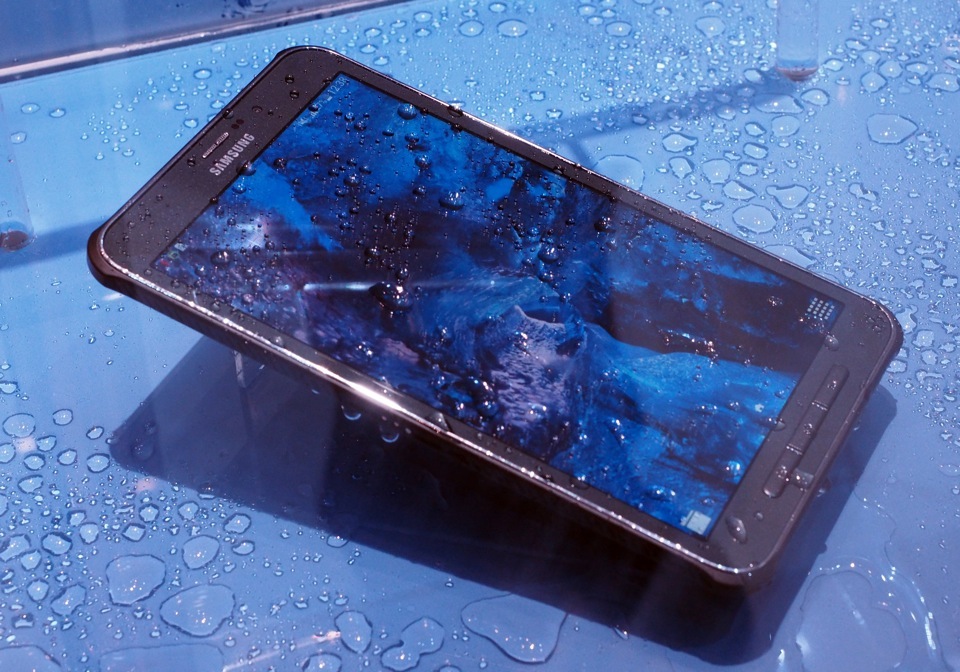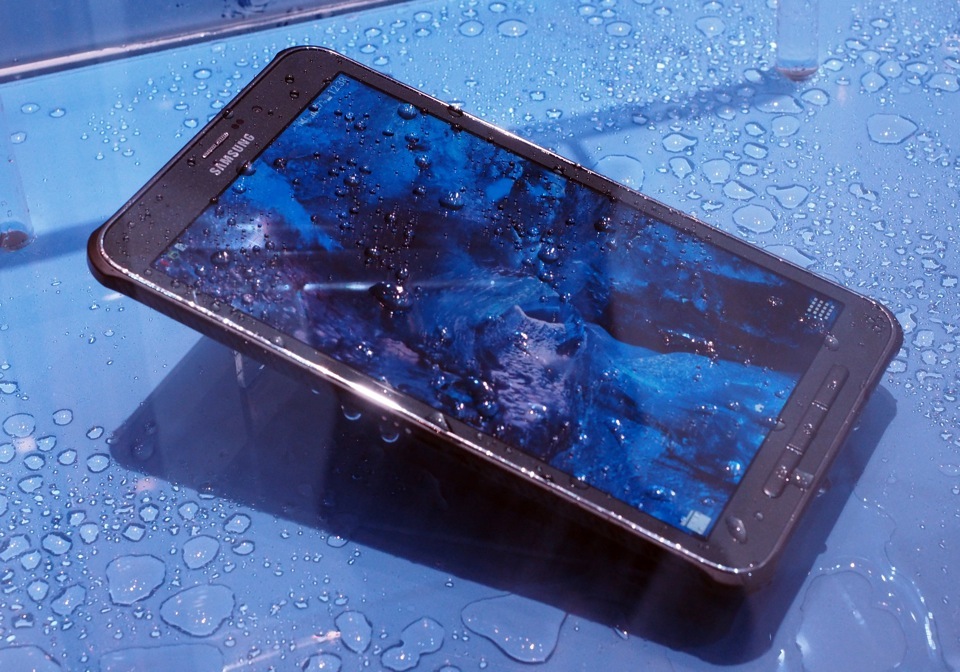 You didn't really think we'd have a European electronic show without a new Samsung gadget, did you? The Korean giant announced Thursday morning a new Android tablet at the annual IFA 2014 press event. This isn't your regular tablet that just has a touch interface like all the rest you can buy these days. It is an 8-inch, ruggedized slab iteration of the Galaxy Tab, with a water and dust resistant proof around, which aims to lure enterprise users away from Apple iPads. The new slate, that comes pre-loaded with Samsung's Knox security program is being described as a tablet with a tougher C-Pen stylus attachment and a protected cover which can withstand against a 1.2 meter drop. It packs a 1.2GHz quad-core processor under the hood, along with 1.5GB of DDR3 RAM, a 1280×800 LCD display, 16GB of internal storage, and a microSD card slot expansion (up to 64GB),
the slate which goes by the name Galaxy Tab Active, also includes a 3.1 megapixel rear camera to bring out the photographer in you, as well as a front-facing 1.2 megapixel camera that's perfect for Skype calls with colleagues and friends.
Price and availability are yet to be determined.
Samsung adds that:
The Galaxy Tab Active represents Samsung's commitment to meeting customer needs. In order to learn what business leaders wanted from a mobile device for optimal performance and efficiency, Samsung engaged in a series of advisory group workshops with Fortune 500 companies. The top companies across vertical markets, such as retail, logistics and transportation participated, providing valuable feedback that went directly into the development of the Galaxy Tab Active.
 Hit the Play to watch the video
Video courtesy of CNET
---
Acer Announces Three New Tablets Including The Iconia One 8, Iconia Tab 10 and $150 Iconia W8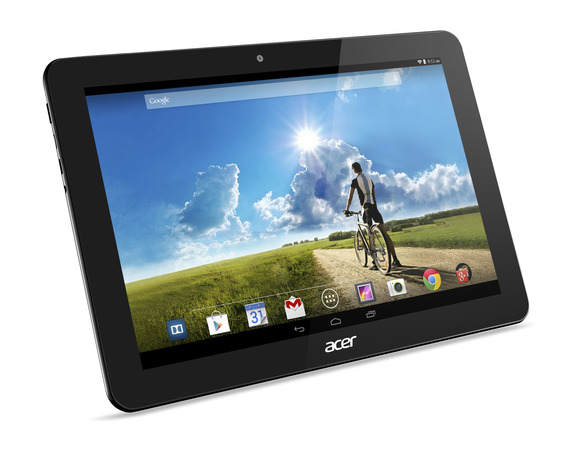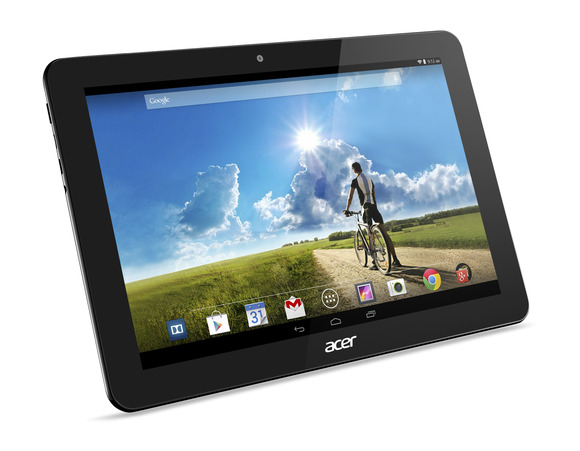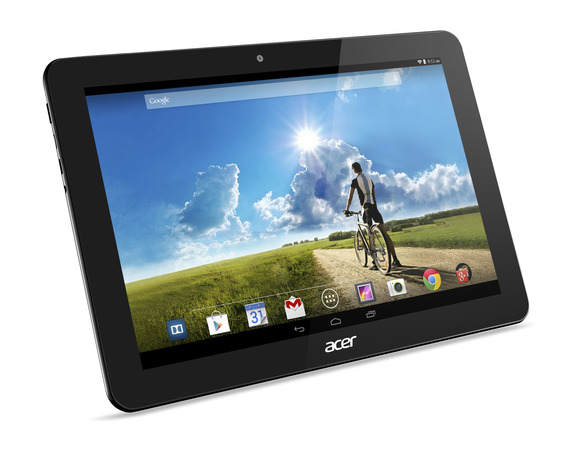 Over in Berlin at IFA 2014 Acer has just announced three new tablets in its Iconia lineup. The first two are the company's latest entry into the Android-powered slate arena, with the Iconia One Tab 8 which packs an 8-inch, 1,280 x 800 IPS display on top, along with a quad-core Intel Atom Z3735G processor under the hood.  The 8.5mm slate runs Android 4.4 KitKat which is designed by Google and it is Google's latest Android system. The specifications of the One Tab 8 also indicate that you are getting a pair of decent camera sensors on the front and the back, as well as microSD slot expansion to store all your valuable media including pictures, video, and music. Acer is said to start selling this tablet across Europe next month for only $149.
The Iconia Tab 10 is the second model in Acer's inexpensive Android series. It boasts a 10.1-inch 1,920 x 1,080 IPS display up front with a scratch-resistant Corning Gorilla Glass 3 cover atop. Furthermore, the pack includes a quad-core MediaTek processor chip inside, tucked with a built-in micro-HDMI port along with a Dolby Digital Plus sound system and  an Android 4.4 KitKat for the OS. The Tab 10 will be available sometime this month in black or white colors, priced at only $199.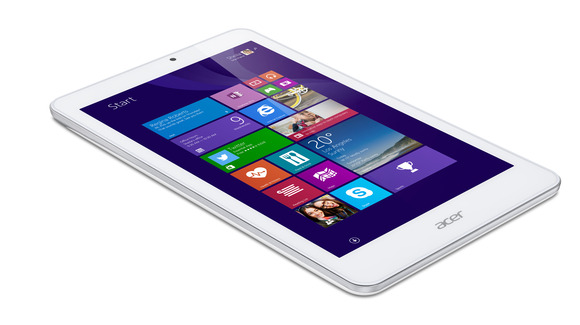 Finally, Acer has also announced it will soon release the Iconia Tab 8 W, which is an 8-inch 1,280 x 800 pixels tablet, capable of running a Windows 8.1 operating system. Believe it or not, it is a similar product to the One Tab 8 device, only with a slightly different type of experience if you come to compare it with the Android usability and the applications it offers. It will be launched next month in Europe as well for €150, with a US release sometime in November for $150.
Click on the Play to see the videos
---
Toshiba Launches $120 Encore Mini Windows Tablet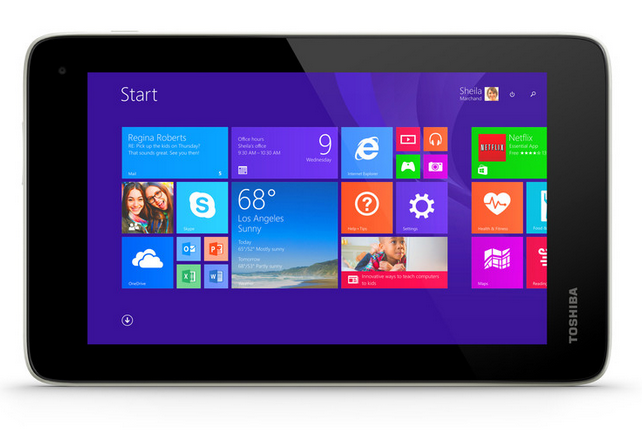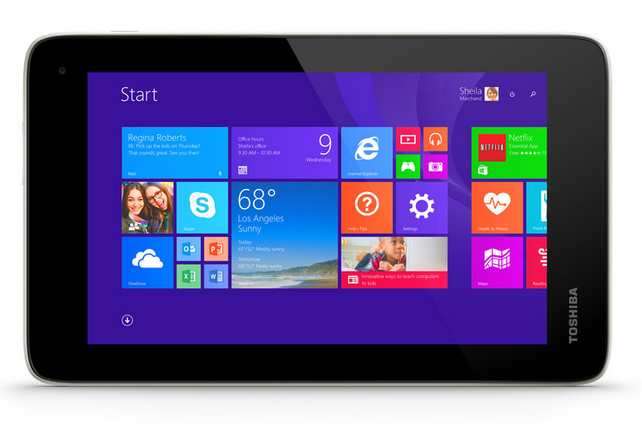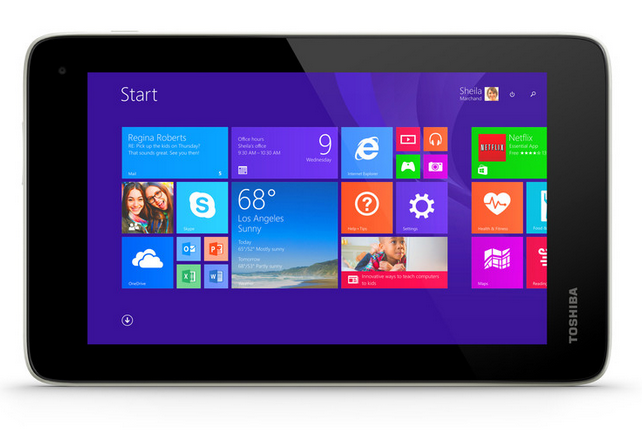 The battle for the cheapest Windows tablet device is hitting up the podium again with Japanese corp Toshiba announcing a 7-inch Windows 8.1 slab, dubbed the Encore Mini. The device, as you may figure out already, is pretty small, to say the least, and with a smaller screen usually comes a very small price. Of course, it doesn't mean that for the $120 that Tosh is planning to list the slate (and the $99 it wants to sell it for), you're getting the top of the line. On the contrary, the screen resolution is a mediocre 1024 x 600 and the tablet is powered by Intel's Atom Z3735G processor that has four cores humming at 1.33 GHz. Still, if you find it in the bargain bin I'd suggest picking it up. The pieces are there, but it does not function to very high specifications.
What else do you get inside? With the integrated microSD card slot, your Encore Mini has up to 128GB of internal storage which would pair very well with the 1GB RAM, and the 16GB capacity below. Toshiba is also throwing in a pair of 2MP and 0.3MP cameras, as well as 802.11n Wi-Fi adapter, Miracast support for wireless video streaming, Bluetooth 4.0, and a bunch of other goodies, such as a free one year subscription of Office 365 and 1TB of One Drive storage.  Sounds like a really good bargain, No?
Be sure to check out the following video
video courtesy of  Mobilegeeks.de
---