Apple Announces New iPhone 6 and 6 Plus Smartphones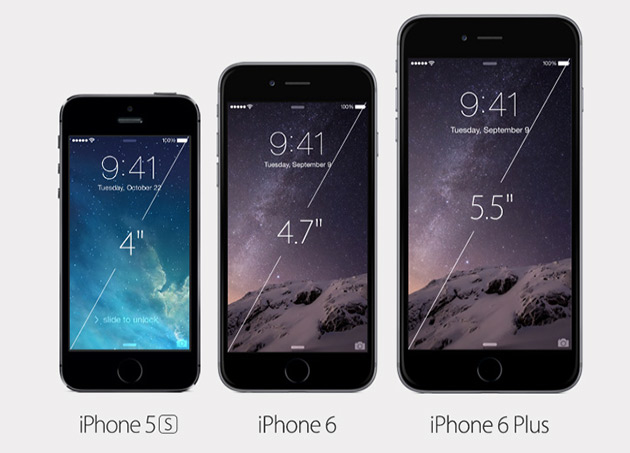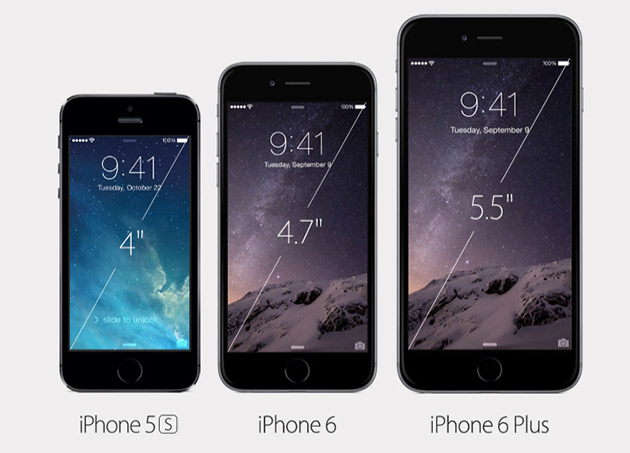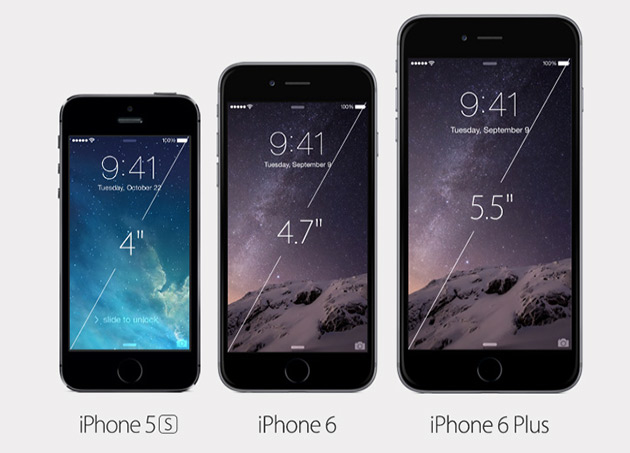 CUPERTINO, Calif. – Apple announced the iPhone 6 and the iPhone 6 Plus on Tuesday. The 6 is the company's flagship mobile device, coming in Silver and Space Gray colors at your choice plus a Gold just in case any of you are thrust into this luxurious phone. It has a 'Touch ID' fingerprint reader, same as the previous 5S series had, as well as Apple's new A8 processor, which is 25% faster than last year's models, capable delivering about 50 percent more energy efficient. That means 4 hours of 3G talk time for the 6 model, and 24 hours for the Plus; up to 10 days standby for the 6, and 16 for the Plus, about 11 hours of video for the 6, and 14 for the Plus. There's also a new M8 co-processor to handle all motion data, and track your activity. Connectivity wise, we're looking at an 802.11ac WiFi, Bluetooth 4.0 and 150 Mbps LTE network. Finally, the phones are also featuring an integration of short-range NFC and mobile payment technology.
While the a camera on both the iPhone 6 and iPhone 6 Plus will still capture 8-megapixel images as before, it now offers a more advanced iSight sensor and an f/2.2 aperture lens paired with the same True Tone flash, capable of catching up to 43-megapixel panoramic photos, plus stunning slow-motion videos with 240 frames per second.
Th screen on the iPhone 6 devices is as follows:
iPhone 6 — 4.7-inch display: 1334 × 750, 326 PPI
iPhone 6 Plus — 5.5-inch display: 1920 × 1080, 401 PPI
Some measures:
The iPhone 6 – 5.44 x 2.64 x 0.27 inches (138.1 x 67 x 6.9mm) and weighs 4.55 ounces (129g)
The iPhone 6 Plus – 6.22 x 3.06 x 0.28 inches (158.1 x 77.8 x 7.1mm) and weighs 6.07 ounces (172g).
Probably one of the most important improvements inside the new iPhone devices (besides the camera) is the A8 chip, a 64-bit SoC that's 20% faster CPU, 50% faster graphics. It has 2 billion transistors, on a 20nm process, and It's 13% smaller than the A7 — this is a truly amazing computer-power chip.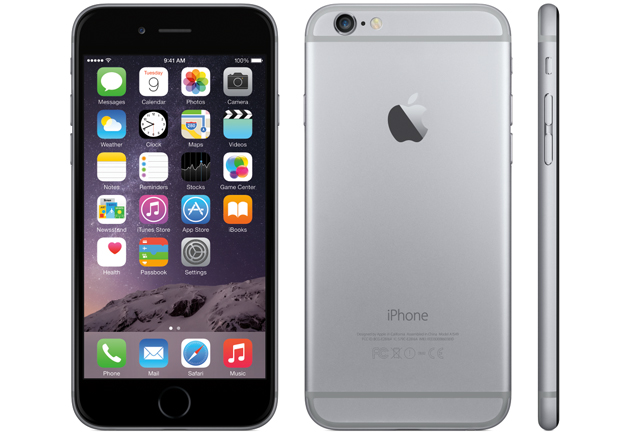 Apple has also announced a bigger model, dubbed the iPhone 6 Plus, which is basically a similar version of the 6 only with a bigger screen display (5.5-inch 1080p Retina HD display) and a mildly little thicker body form (7.1mm vs. 6.9mm). It has an "Ion-strengthened glass," up on the hood, paired with an IPS liquid crystals panel beneath, and an "anodized aluminum back" on the rear. The iPhone 6 Plus is available for pre-order from Apple on September 12th, and both will be available for shipping on September 19th.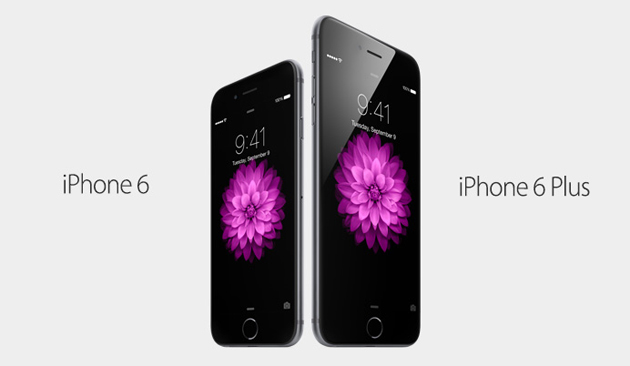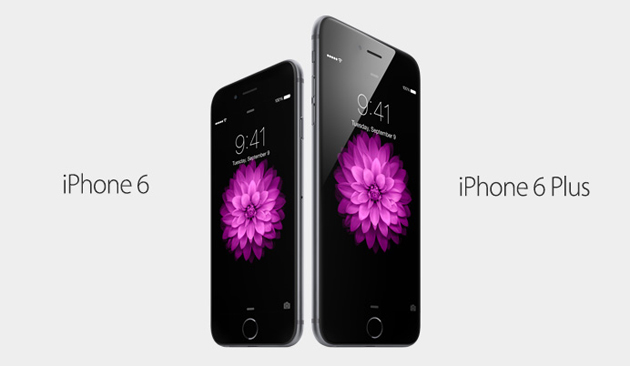 As has been the case in previous keynotes, much of today's announcement has already been leaked ahead of the event. Over the past few months, we've seen plenty of images and video footage of both the new iPhone 6 and the iPhone 6 plus. And as it turns out most of the rumors were pretty spot on.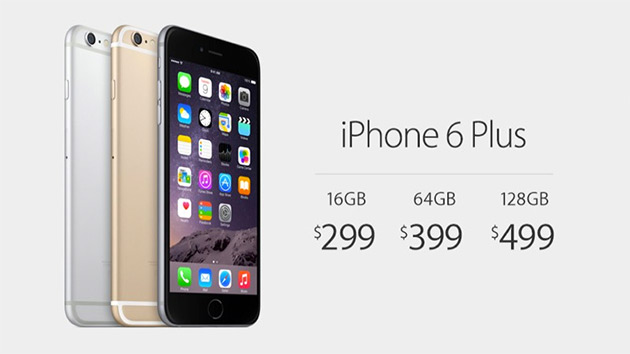 The iPhone 6 lineup maintains the same price points (at least in the US) as before, with new 4.7-inch iPhone 6 to cost $199 (16GB), $299 (64) and $399 (128GB). While the new 5.5-inch iPhone 6 Plus to set you back for $299 (16GB), $399 (64GB) and $499  (128GB). Expect similar pricing in Canada. Apple also drops prices of the previous models as follows: iPhone 5S: $99, iPhone 5C: "free"
Hit the Play to watch the video