Lenovo Announces Windows, Android Line of Tablets, Featuring Yoga Tablet 2 Pro and Yoga Tablet 2 Slates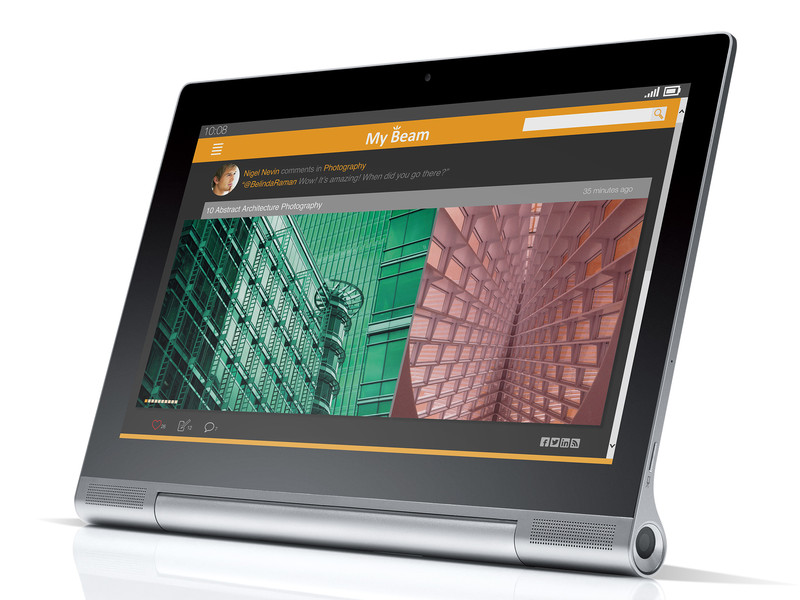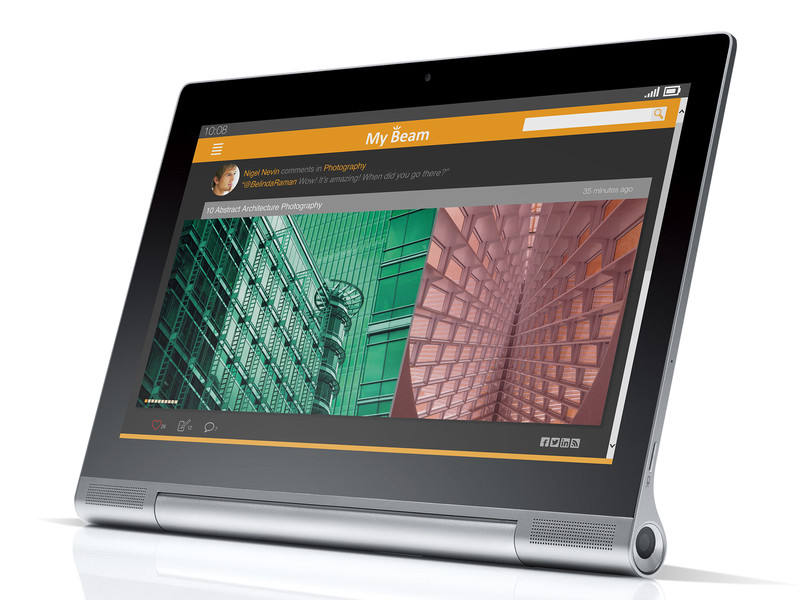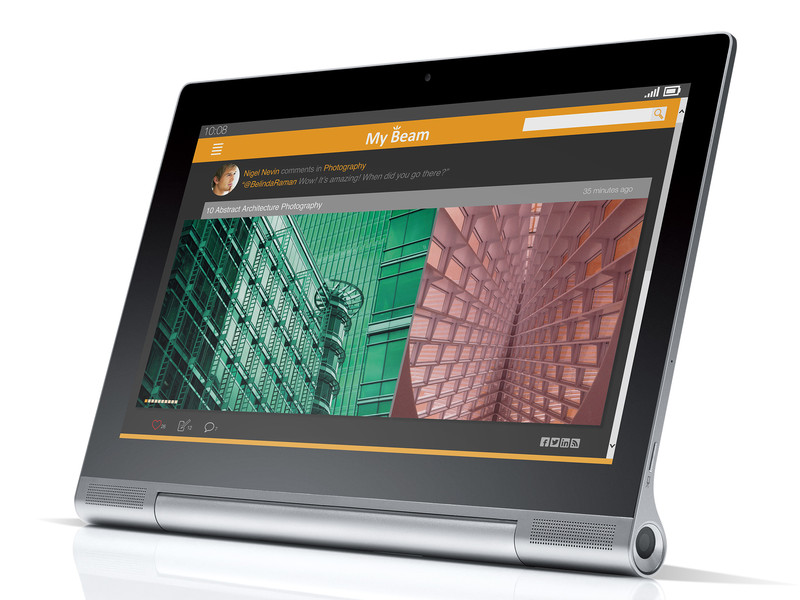 Chinese computer giant Lenovo has already introduced their Yoga line of swivel tablets sometime around October last year. They allow you to use them regularly in multiple positions, either like a long standing screen, or simply as a proper laptop keyboard surface. The slates which have been widely pushed by actor Ashton Kutcher, present a new concept of tablet design, thanks to the clean and modern lines of the frame, as well as the long wide kickstand which makes for a comfortable reading or media viewing experience.
Today, Lenovo introduced two new Yoga Tablet models, with some rather interesting and more updated hardware specs.
What's new in the Yoga is a number of add-on features being introduced this year. It's not just the size of the screen that's changed, with the outgoing Yoga tablets packing 10.1-inch displays Max in 1,280 x 800 pixels, and the new models cramming high-definition 1,900×1,200-pixel-resolution screens, the quality of the chips has also been improved and the overall design received a more sleek and contemporary look than anywhere before.
Yoga Tablet 2 Pro
The Yoga tablet Pro 2 is the larger of the options in the series. It packs a whopping 13.3-inch display, featuring 2560 x 1440 screen resolution. Impressive, isn't it? Along with the giant screen, we're also looking at a fourth-generation Intel Atom processor under the hood, as well as 2GB of RAM, 32GB of internal storage, a microSD card slot , allowing up to 64GB capacity, and a micro USB OTG port. The tablet runs under Google's Android 4.4 KitKat OS, with an option to pick up Microsoft's Windows 8.1 as the main controlling platform.
The real kicker? It has a beautiful integrated pico projector inside the kickstand. Yes, you've heard that right, a 16:9 built-in projector featuring 40-50 lumens and good for up to 50-inch image on any blank home-theater surface. Apart from that it sports 8-watt speakers plus a JBL subwoofer for great sounding audio experience. It is estimated that the battery on this device will last approximately 15 hours.
As far as pricing goes, the 13-inch model starts at $499 (32GB version), while the smaller iterations (8- and 10-inch models) will start at $249 and $299, respectively, with a retail version to be available at the end of  October.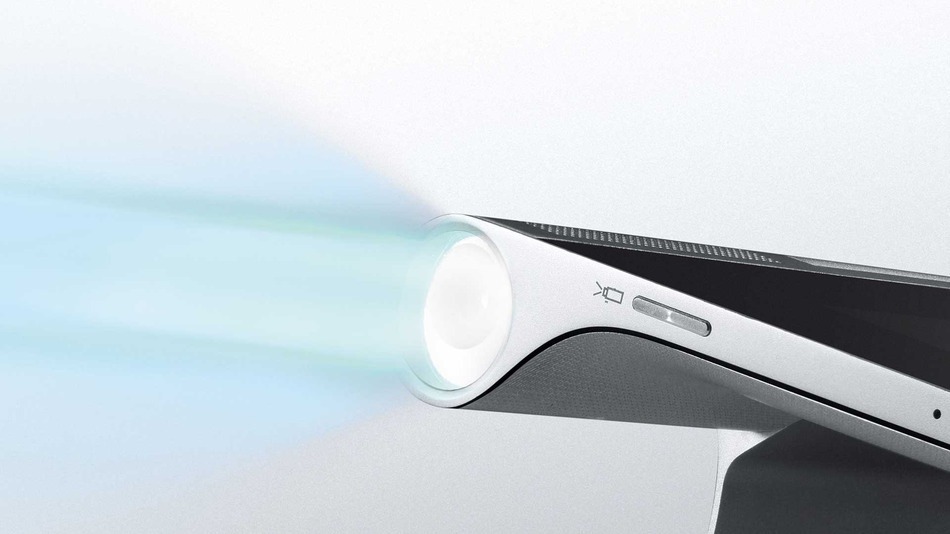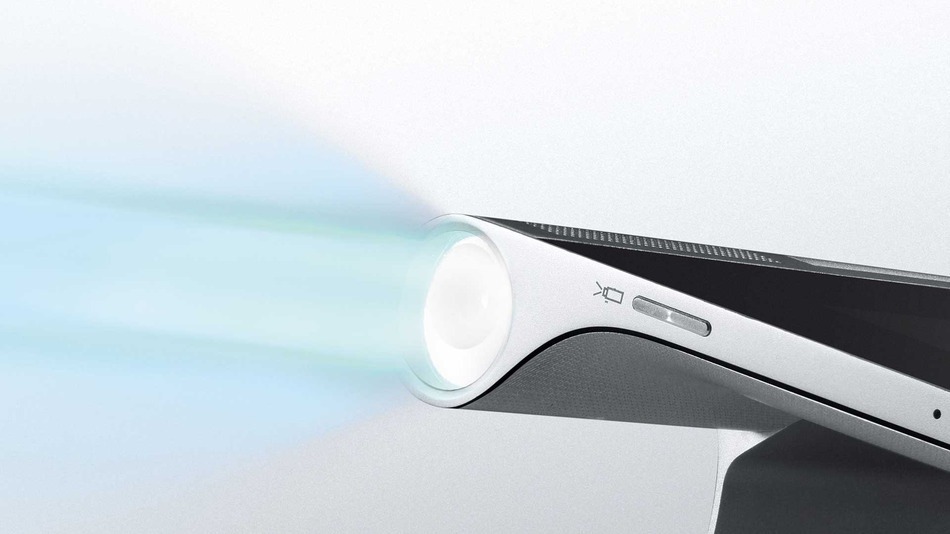 Yoga Tablet 2
Lenovo is offering the Yoga tablet 2 in 8-inch and 10-inch models, both with your choice of Android or Windows 8.1 platforms on board. The screens boast Full-HD 1920×1080 resolution, supporting 1080p formats natively. Both are said to feature Intel Atom processors on board, alongside a dual-band Wi-Fi connectivity and optional 4G for blazing internet speeds. Photography wise, you're getting an 8 megapixel rear camera, as well as a 1.6 megapixel shooter up on the front, with a battery that can deliver up to 18 hours of continuous work.
In terms of capacities, the Windows version is claimed to house 32GB of internal storage with optional microSD slot expansion, while the Android version has only 16GB to store your data, music, photos, and videos.
As for the prices, Lenovo is widely competitive with their new line of Yoga Tablet 2, starting at $249.99 and $299.99 for the 8-inch and 10-inch Android models respectively, while the 8-inch Windows version will cost $299.99 (available in November) and the 10-incher at $399.99 (available in late October).
Hit the Play and watch the videos