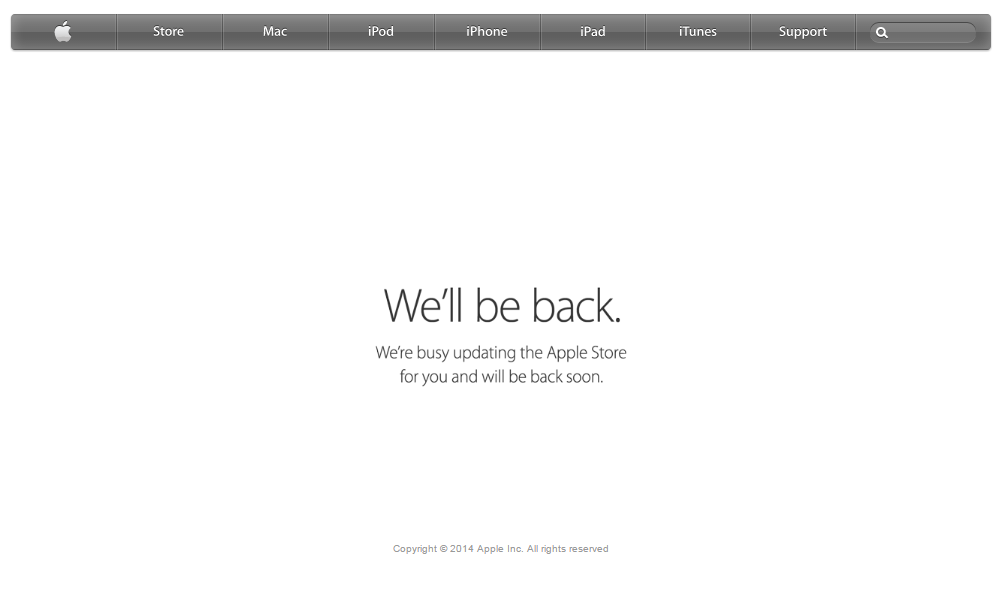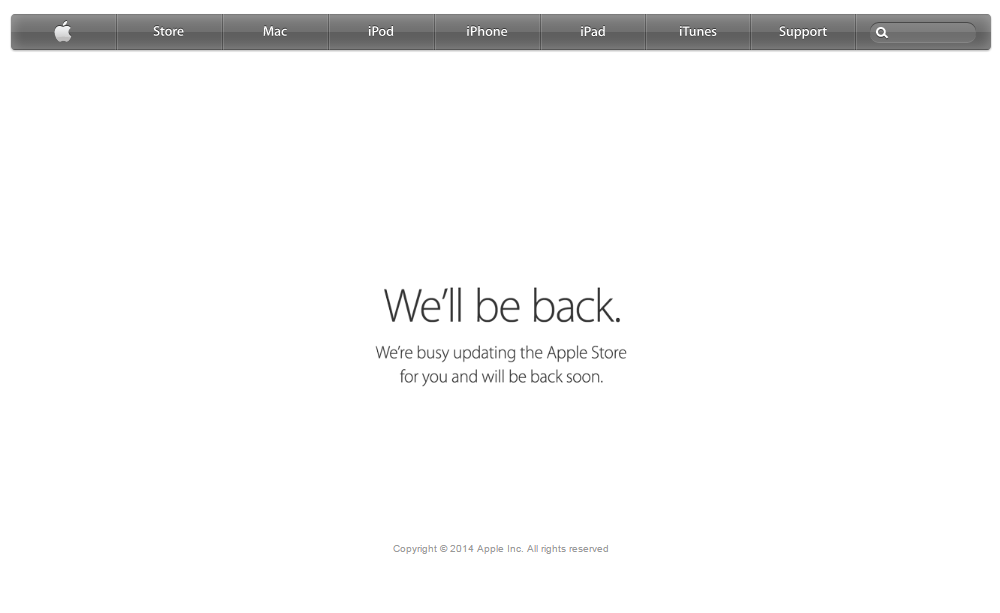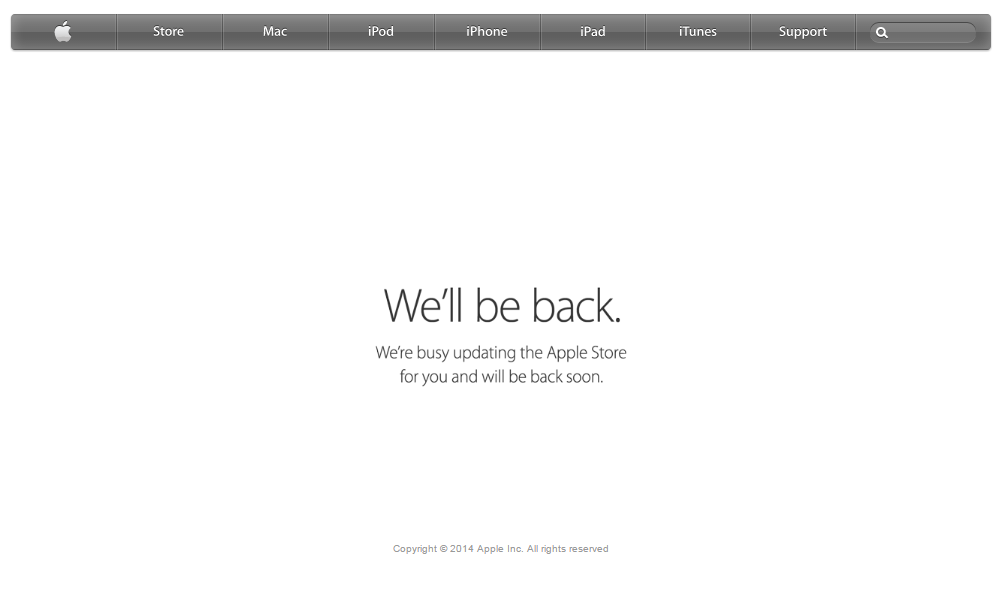 And here we go again..  the Apple store is officially down. You know how it goes in a day like this where the Cupertino giant is unveiling new iPads and possibly new Macs, OS X Yosemite and an Apple TV. The event itself is expected to take place at this time of the day around the world:
US: 10am PT / 1pm ET
UK / EU: 6pm UK / 7pm CET
INDIA: 11.30pm IST
You can watch the Live Feed in here: http://www.apple.com/live or simply follow our coverage over at @niron, or in our blogging area which will likely go up very soon.