Microsoft Apps to Come Preloaded On LG, Sony, Other Android Tablets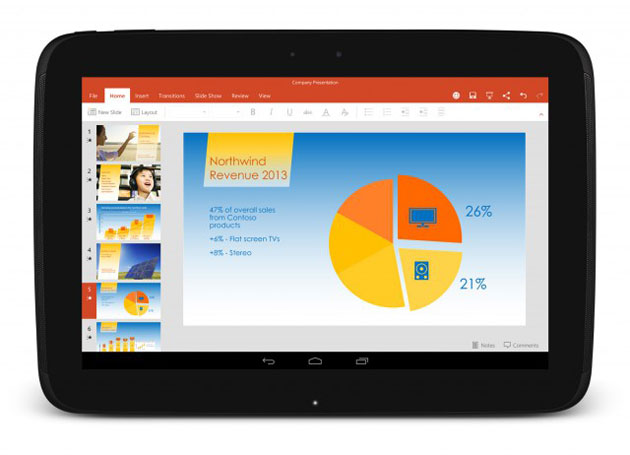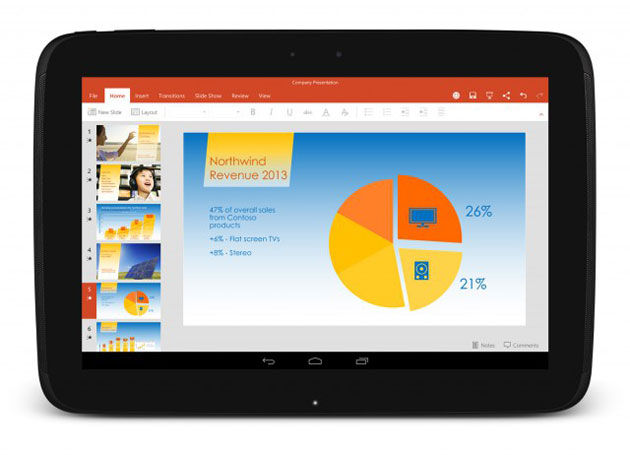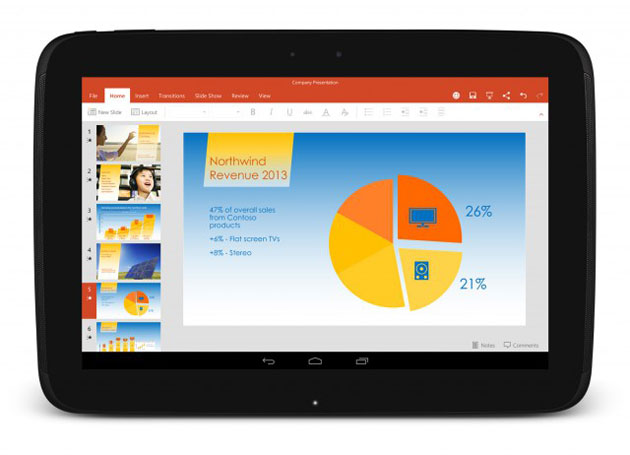 Microsoft is one of these tech-oriented giant companies that seem to know a thing or two about software distribution across the pond. But what about apps? Glad you asked, because there's something going on around the business of this corp these days – strategic wise, of course. Based on the details shared, the Windows maker announced that it has officially partnered with more than 20 Android tablet makers, among them are also big leaders like LG and Sony, to bundle its apps on future tablet versions or updates. Some of the apps which are due to come pre-loaded inside include the popular video messaging app Skype, as well as Bing, OneDrive, OneNote, Outlook Word, Excel, and a variety some others. A sort of an Office Suite, if you will. The purpose of this move is likely to create a cross-platform functionality for its apps. Whether this is an indication that Microsoft is giving up on its own platform or not, I have no idea, but time will surely tell.
---
8 Apps to Make Moving Abroad Easier
When you move to a new country, it's all too easy to become overwhelmed by your ever-growing to-do list. This list includes a curated list of eight handy apps designed to help you learn the language, get around, stay safe and make friends in your new home.
Apps can be a great way to build up your language skills by helping you develop vocabulary, grammar and conversational abilities. Offering nearly 150 languages, Tandem is a great option for intermediate-level speakers who want to practice talking with native speakers in a judgement-free environment.
Mobile apps can be a real lifesaver when it comes to navigating around your new hometown. Handy alternatives to Google Maps include Waze and Moovit. If you intend to use public transport a lot, then Moovit: Public Transit is an absolute must-have as it uses real-time information to help you plan your bus, subway, rail or bike trip in many locations throughout the world.
In addition to knowing your way around, it's also very important to know how to look out for yourself. Help yourself stay safe and alert by downloading a personal safety app. One of our favourites is TripWhistle which enables users to quickly contact local emergency service phone numbers anywhere in the world. 
For many expats, the most difficult part of moving abroad is making new friends. Fortunately, there are plenty of apps designed to connect you with people in your area. One of the most popular is Meetup, which allows you to form groups and plan fun outings with people in your area who share similar interests.
If you would like to learn more about the best apps for travelling and/or moving abroad, take a look at this super informative infographic guide from the team at Hansen & Company.
Read the infographic below to learn more.
---
Review: What Makes EaseUS the Best Hard Drive Recovery Software For Us
Is all your data lost from your hard drive? Are you looking for the best software that will help you recover all the files that you need? Is it getting hard for you to select the best hard drive recovery software? We know that you want the best services and it is getting tough for you. There is no need to select any random software when you have the EaseUS hard drive recovery software available. You must have been wondering why is it the best, right? Here we have some of the features you will find in EaseUS:
Fastest recovery
EaseUS hard drive recovery software provides the fastest recovery for all the data you want to recover from your hard drive. We all know how hard it is to recover this data, mainly because of the very long process. However, with EaseUS hard drive recovery software, you won't have to deal with those issues. It will recover the data in a very short time to assure you will get it right back onto your computer device.
Amazing scanning services
EaseUS has the best scanning services available for you. There are two special scanning services available.
The biggest attraction of the EaseUS recovery is the superficial scanning service feature. If you have a limited time, you can quickly conduct a superficial survey and have all the data recovered for you.
However, if the files you wanted are not scanned with the superficial scanning option, fret not because deep scanning services are also available. They will help you recover the files in no time, to assure you won't lose anything in the process. Once you have found all the data, you can stop the scanning process and recover the files immediately back.

Device and data support
The biggest attraction of the EaseUS hard drive recovery software is that it works with pretty much all devices you can think of. It means that you can easily recover any of your files, whether it's a PC, a smartphone or even just a memory card; recovering your data is easy and fast. You will not have to deal yourself with any confusions, and it will help you in managing the process in the best possible way. You will not have to deal with any possible issue whatsoever, while working to recover your valuable data.
For your own computer or smartphone sake, be sure to install the hard  drive recovery as soon as you can. It will save you the time to wait for recovering the data and will manage the process effectively as possible. The use is very simple and it's easy to recover all the data that you want, and without the hassle of dealing with problems. Managing the process properly will assure that you'll recover your data and get the lost files. In fact, with EaseUS you won't be losing files, it has everything you want to make your data safe.
---
3 Tips for Beginners to Capture More Impressive Business Photos
Hiring a professional photographer is the best way to capture impressive photos for your business – but it may not always be feasible. If you're on a tight budget, you may not be able to afford the services of a photographer, but you will still need impressive business photos nonetheless.
The good news is that there is no reason why you can't capture impressive photos yourself. Assuming you have a decent digital camera or smartphone, all you need to do is follow a few simple tips:
Make sure there is lots of soft light
Light will play an important part in how your photos turn out, and for business photos it is normally best if there is lots of light that is diffused so that it evenly illuminates the subject.
One good way to use natural light to snap impressive business photos is to position the subject near a large open window. Alternatively, you could look into rigging various types of DIY lighting solutions if you have the time and resources.
If you're photographing outdoors, you may want to try to time your session to take place during the golden hour – i.e. the hour right after dawn, or right before sunset. The lighting conditions during that period are particularly good, and will help you snap really impressive photos.
Try to use the rule of thirds as a guide
To come up with business photos that have a better visual impact, you should try using the rule of thirds as a guide. It is easy enough to use, and you just need to turn on the grid feature on your camera and then line up the subject and other elements based on the gridlines and intersection points.
The rule of thirds will help you to place the subject slightly off-center and make it stand out more. On top of that, the other elements should be spaced out more evenly, making the photo look more balanced.
Get close or fill the frame
It can help to get close to the subject of your business photos, as it will reveal more details that may not have been visible otherwise. As a rule, you should always move yourself physically closer rather than using the 'zoom' feature – as it could affect the image quality.
In some cases, you may even want to fill the frame completely with the subject of your photo. The business photo that you end up with will look very interesting if you do, and it will make the subject the undivided focus of attention.
Be sure to snap lots of photos, and then go over them later. If you need you can use various tools to help you manage and organize your photos, such as Movavi Photo Manager for example.
By applying the tips listed above, you should notice a big improvement in the photos that you snap. Admittedly, they may not match the photos that a professional would be able to capture, but they should look good enough that you can use them for your business.
The more you practice using each tip and the more experience you acquire, the better you'll get. That is the key to being able to capture truly impressive photos, and it could even turn into an enjoyable hobby for you to pursue.
---