Report: The Real ROI of Social Media Marketing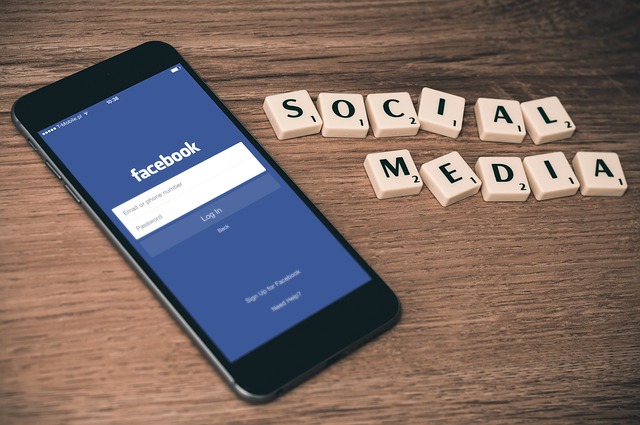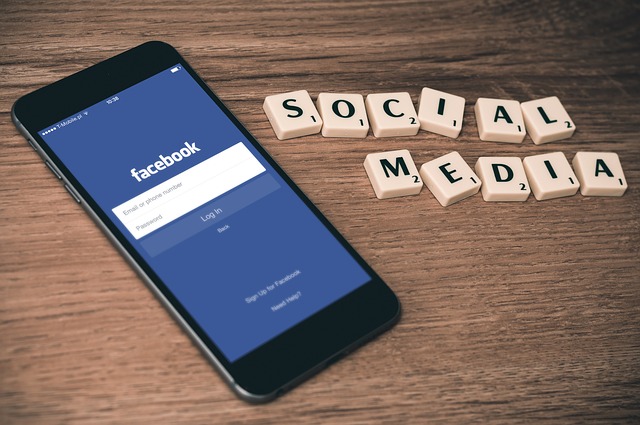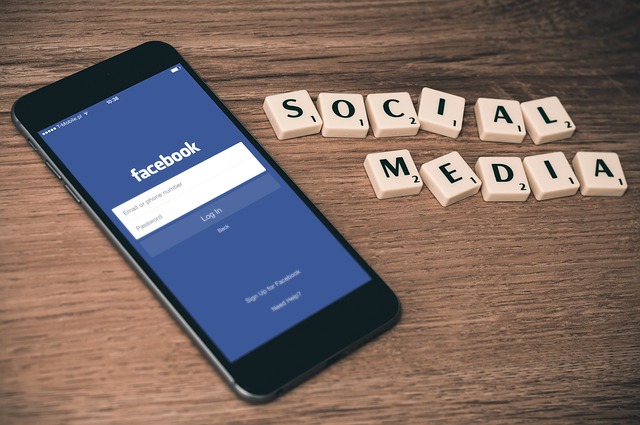 Social media and digital marketing is everywhere. Any brand attempting to promote, engage, and connect with their target audience in today's day and age is using social media to market to their constituents. While only 10 years old, social media has become a catalyst in restoring the one to one relationship between brands and consumers.
In its 2015 Social Media Marketing Industry Report, Social Media Examiner, a leader in the space, has provided invaluable insight as to how brands and individuals are using social media for marketing purposes.
Interestingly, the most important question ("What is the ROI of social media?")remains to be answered in a concrete manner. Does that mean that social media will disappear? Probably not. What this report does seem to document is that, with the initial trend of social media integration behind us, companies and brands are now transitioning to a point requiring a more transparent and clearer reporting for concrete results of social media marketing.
The Highlights
After reviewing Top Rank's analysis of the report, which enumerates five major benefits of social media on business, there are some additional findings which warrant discussion and should be raised for longer term consideration.
The Role of Video Marketing
While nearly 60% of marketers already utilize video in their marketing efforts, 72% indicated that video marketing is part of their short term goals to integrate into their digital strategy. Especially with recent changes on Facebook, video marketing is clearly an important channel for content creation and marketing.
In fact, in the study, learning to create videos is the number one area that marketers wish to increase their knowledge and expertise.
Growth of Podcasting in Digital Mix
To date, only 10% of marketers are using podcasting as a tool to create content and engage with an audience.
Why?
Like video, podcasting requires a significant investment in resources to produce a final product. While Facebook, Twitter, Linkedin, and Instagram represent platforms on which content can be automated or quickly shared, podcasting can only be distributed after the raw content has been edited and modified for optimal brand promotion. Unlike blog content, which can be edited in real time, the time and energy involved prior to distributing podcast content, dissuades many marketing teams from integrating this form of content.
Interestingly, the small group of marketers using podcasting praise its value and high engagement rates since the content is automatically pushed and syndicated to a user's phone or desktop via a platform like Itunes. While content on a blog can be sent via email, the simplicity of podcast syndication and ability to listen at one's leisure signifies a user controlled experience with which other forms of content are unable to compete.
The Secondary Benefits of Social Media Marketing
The report does indicate that those marketers involved in social media for over two years are actually seeing sales from the relationships and communities that they've established. To date, the secondary benefits (branding, exposure, partnerships, lead gen, cost savings, search rankings) outweigh the direct impact of social media on business revenue.
An intriguing development in the secondary benefits of social media is the ability for content writing and social conversation to enable a brand or personality to position themselves as thought leaders within an industry.
In today's digital space, these secondary benefits are indeed significant, within the context of a brand's ability to solidify the opportunities into concrete sales. Briefly stated, search ranking, for example, does help a brand gain advantage over its competitors on search engines. If, however, the user is directed to a site that is not optimized for conversion or otherwise confusing, the benefit of search engine optimization has proven to be insignificant.
Measuring the ROI of Social Media
One of the most significant results that emerged from the study is that only 42% of marketers can actually measure the direct result of their marketing efforts. While the number does show 5% increase from 2014, and 16% increase from 2013, the results still do raise questions in terms of return on investment.
Many of the marketers claiming this challenge are ill-equipped with the necessary reporting tools or do not invest the necessary time on social media as the primary factors in their inability to show direct ROI.
What are some of the most effective social media platforms?
An important aspect of the report was a list of the top seven social media platforms being used by marketers. In order of usage- Facebook, Twitter, Linkedin, Google+, Youtube, Pinterest and Instagram. Instagram did increase its position by 8% and, despite the common notion that Google+ is becoming more insignificant, the social media platform increased by 2% since 2014.
An important distinction made in the report is the social media platforms used by B2B vs B2C marketers. B2C marketers focus on Facebook, Youtube, Pinterest and Instagram. These four are highly visual based platforms that resonate with consumers looking for visually appealing content prior to making purchase decisions.
For B2B marketers, the focus shifts to Linkedin, Twitter, Google+ and Slideshare. The reason for this differential is that B2B marketing efforts focus on establishing relationships, industry related content and understanding the employee within the context of his or her professional role.
As marketers prepare for future social media efforts, both B2B and B2C efforts are shifting their efforts to increase usage on Twitter, learning to leverage video marketing and integrating Instagram into their overall digital strategy. Again, while many individuals in the social media sphere shy away from Google+, the report indicates that 78% of marketers plan to maintain or increase their activities on this platform.
With regards to newer social media platforms including Snapchat, the report indicates a low rate of interest of marketers to integrate Snapchat or other new social platforms into their overall marketing efforts.
In terms of Snapchat, the reasons could be lack of interest, lack of familiarity with usability or associating Snapchat with an audience incongruent with their target audience. For other new platforms, marketers could be showing a sense of complacency to constantly learn and integrate new platforms or they could be more interested in proving value in the core, more commonly accepted, platforms before venturing into new ones.
For those marketers who are comfortable with being early adopters in new platforms or are willing to risk venturing into new territories, these platforms do indeed present significant opportunities.
Like Top Rank, I agree that a very important result from the 2015 Social Media Examiner report is the ability of marketers to quantify specific objectives and show results that meet these goals. With this report, an important question that remains unanswered in the social media marketing sphere is which benefits play a more significant role direct or indirect sales benefits?
This post was originally published on noholtzbarred blog
---
Why Your Site Desperately Needs Search Engine Optimization
You have probably heard about search engine optimization (SEO). From a scientific point of view, search engine optimization is a series of steps aimed at increasing the site's search results. By using SEO, you can list new user sites quite high on search engine sites. High-ranking websites can be found on the first available search engine page, while lower-ranking websites can be found several pages down.
Today, Internet users are impatient and refuse to search for information for more than a few minutes. Content that cannot be found is useless. Your site needs information that can be found easily. According to HigherVisibility, it is important for online companies to optimize their website SEO.
6 Important Elements of SEO
• Your Target Audience & Niche
• Research Keywords
• Intent of User
• Analytics and Reporting
• Mobile and Technical  SEO
• Crawling and Indexing
Why optimize your company's SEO?
The Internet has been used mainly to collect information, but the situation has changed significantly. The growing number of Internet users and new technologies is a good marketing tool with many other factors. The growth of e-commerce, for example, shows that Internet technology can benefit website owners.
For any Internet user seeking similar goods or services, online advertising may be useful. Statistics show that more than a third of Americans are Internet users. With an online presence, a company is more attractive and accessible to the public. Consider this, there may be thousands of people every day looking for your products, but because your website lacks SEO, they buy from your competitors instead of you.
This is not necessarily because your competitors are better, their site has just found an effective way to top search engines. As hard as it might look, high rankings are not rocket science. Your website can also use search engines to get lots of traffic. It only requires a little optimization.
Does my site have to be the first result on search engines?
The answer, yes. There are many reasons why you need your site to rank in the top 5 sites. First and foremost, being highlighted on search engines in this way links your business to being one of the most famous companies in your city. A customer often gets a great first impression and can plan to visit your business based solely on the visibility of your site.
Your prestigious rank gives customers greater confidence in your company, even if they have never experienced your service personally. This method seems stereotypical but works almost 100 percent of the time. That is why SEO supports and often uses this stereotype to its advantage. Major sites are usually seen as the most prestigious company with the best service.
Secondly, many people will be interested in a first-page ranking site simply because Internet users are impatient. It is well known that 95% of Internet users do not look beyond the first 10 sites on the results page, so the higher the rank, the bigger the traffic. With a website on the fourth page of your search engine, you're almost guaranteed to have a failed online business. The fourth page typically attracts less than 2 percent of Internet users. Consistently aim for the top five search results, and you can't go wrong.
Why does the list of requirements matter?
The optimization of search engines requires time and money and the involvement of a number of experts, including customer experts. Your site cannot be on a competitive market to ensure rapid results. The promotion doesn't stop, even after a site is secured in the top ranks. The content must be updated regularly.
Search engines also rank sites according to how much time a user spends on a page, but a large amount of text does not attract visitors. Actually, it's known to do the opposite. Some good ways to keep your visitors' attention would be to use thematic videos, high-quality photography and info-graphs to divide the articles into blocks. Quality content must be created, but you don't have to do all the work alone. Experts, authors, publishers, designers, and photographers are available on freelance websites to help you add a new online article with at least 5,000 characters or more every two weeks.
---
What We Can Learn from Google Updates to Improve Our Marketing Strategies and Performance
Some digital marketers might yearn for life without Google updates because they think that it would be easier for them to attain the marketing goals. However, is it so? Those who are even slightly aware of the good that the updates can do for marketers would prefer to take its advantage for taking their marketing initiatives to new heights. The updates are the early signs of things to come and the sooner you can pick the signals, gain knowledge and stay prepared; you stand to make good gains in SEO. You will experience improvement in search rankings and traffic flow that promises of higher conversions and sales
Updates will happen
Google has to keep launching updates, which are nothing, but algorithmic changes, most of which are minor and few major ones. The Google search algorithm undergoes regular and continuous changes because of Google's commitment to serving users with the best experience in searching. Indeed, this is not the only reason because the need to stay updated with the technological advancements compels Google to update the algorithm time and again. On an average, Google releases 500 to 600 updates in a year, and this has been happening ever since its inception. It points to the fact that Google works relentlessly to provide the best platform for online marketers.
Staying updated
The continuous changes happening in the technological arena like the advent of the social media, the popularity of mobile devices and similar developments impact the behavior of users. As user behavior keeps changing, Google adjusts its algorithms to suit the behavior of providing them the best experience.  As a result, marketers receive new directives in the form of updates. A typical effect of Google update resulted in providing a guide for real backlinks when the focus shifted to the quality of backlinks and not its quantity as it used to be earlier. In this article, we have discussed the reasons that prompt Google to release updates. We will also evaluate the benefits marketers derive from updates.
Updates can do much good to marketers
Although there are reservations among some marketers about Google updates, there is no good reason for it. Google wants to keep improving its game and marketers who can adjust to the changes as quickly as possible, would reap the rewards.  There is a wrong perception about updates that marketers look upon it as some penal action, which it is not.  Taking the updates in the right spirit would elevate the marketing campaign, as marketers can derive lots of benefits from updates. It is the unnecessary fear that arises from ignorance that holds back marketers from taking advantage of Google updates.  However, marketers have no choice but stay tuned to the updates or algorithmic changes because being on the wrong side would spell the doom for the marketing campaign.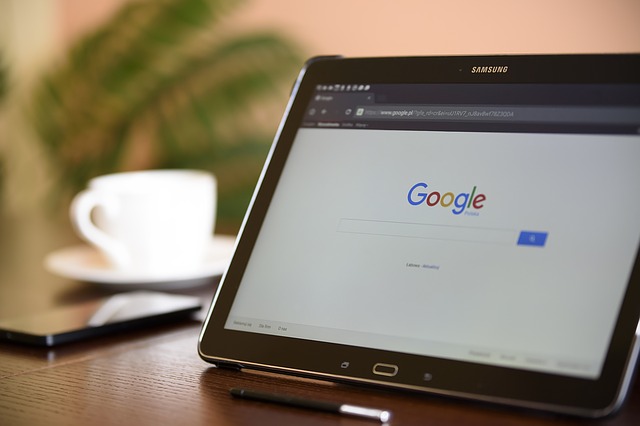 The motivation for creating high-quality content
Content is the prime mover of the marketing campaign, and it is not for nothing that people consider content as king in marketing.  Despite admitting the need for quality content, marketers often tend to lose direction in marketing and fall back upon low quality and thin content hoping to make gains in link building. However, with the release of Google Panda update, there is no place for any low-quality content in the campaign. As low-quality content drives you nowhere, the update compels marketers to create high-quality unique content that is long enough to provide its inherent strength.
Well-researched, informative and relevant content creates better user engagement, reduces bounce rates, drives more traffic and improves conversions. Long content attracts Google too, as it looks upon it as value providing content that is capable of improving search rankings. In-depth, innovative and educational content that we now see around us is the result of Google Panda update.
Keep the content fresh
Google updates have helped to do away with stale content. Marketers eager to remain in the good books of Google have understood how important it is to maintain a steady pipeline of contents so that they can serve fresh content to viewers. Whenever you publish fresh content on the website, Google not only indexes it but also awards a score for it. To keep earning the recognition of Google, marketers have no choice but keep producing fresh content on a continuous basis that ultimately pushes up search rankings. At least, one new content every week is the norm today.
Increased brand awareness
Some of Google's algorithmic changes have compelled marketers to give more emphasis on branding.  The trend of stuffing internal links with keyword rich anchor text is now gone. Instead, including brand names in the anchor text has helped marketers to give the brand building exercise a boost.
Updates are good for marketers provided you can understand it in the right perspective.
————-
About the author: Derek Iwasiuk is a Google webmaster who has acted as a guide for real backlinks in several top-notch SEO projects.  His knowledge and experience have helped many marketers to change their fortunes. Derek is fond of books and reading thrillers is what excites him most.
---
This Amazing Public WiFi Chart Shows a Massive Access Growth in Europe
Over the last five years, public WiFi has become far more accessible throughout Europe. From 16 million public hotspots in 2013, there are now more than 100 million across the continent, with countries such as Italy, Norway and Austria drastically improving their WiFi availability in that time. However, the Irish government has come under fire recently for substantial delays in the implementation of broadband availability to remote regions of the country.
While great strides have been made in public WiFi availability since 2013, the EU continues to work towards grandiose medium-terms to improve the service further. Within the next two years, it intends to have free WiFi in every municipality in Europe and a minimum download speed of 100MB per second in all households. By 2025, it hopes to introduce 5G broadband throughout the continent, although progress on this remains slow for the short-term.
In an increasingly digital age, the need for reliable public WiFi has never been greater, even though international roaming charges have largely been abolished. The infographic below, which was created by Paradyn, shows how substantially European public WiFi has grown and why this growth shows no sign of stalling.

---