REVIEW: Living with a Huawei Smartwatch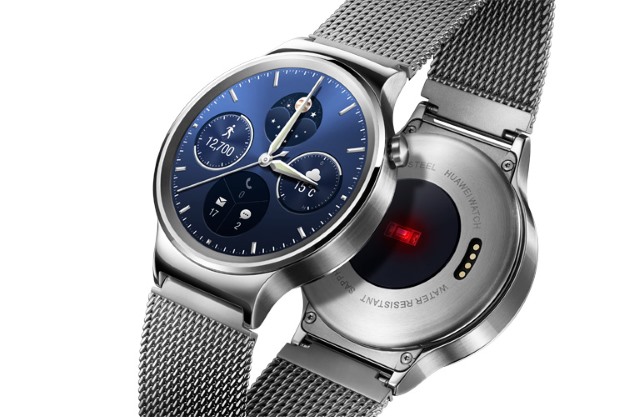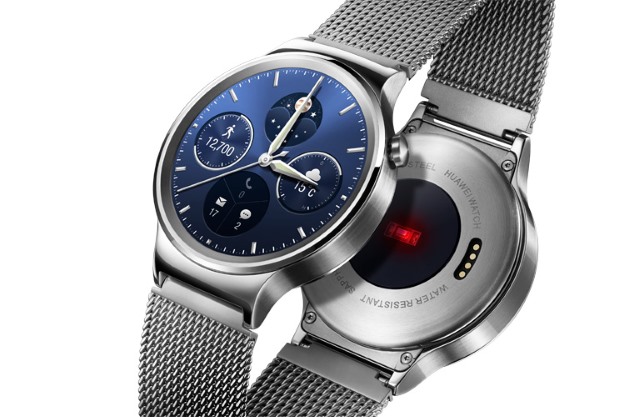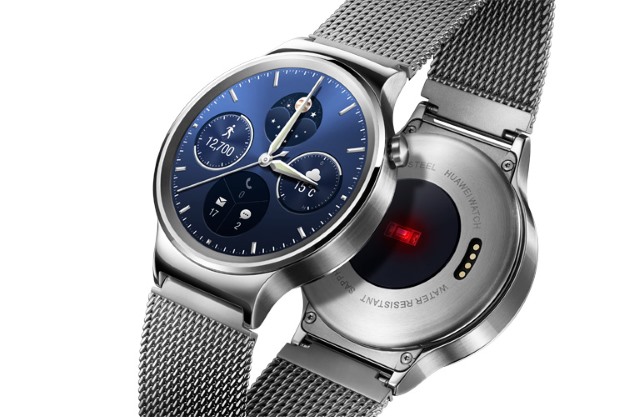 Even as someone who appreciates tech, coming from the West, the name Huawei is still a bit foreign to me. After testing their smartwatch, however, I'm starting to really notice their brand and their impressive value and attention to detail.   
These guys are serious in the smartwatch, wearable market. They get it and know how to take the strengths of a good device and improve it, ten fold.
For the record, it's my first smartwatch but having read about others and tinkered with Apple watch, the Pebble, and a few others, I can say that this is a solid watch.
Let's start from the beginning, the Huawei watch came onto the tech scene and Mobile World Congress in 2015. At the point, most of the specs were simply rumours. It wasn't until IFA 2015, that the official watch was released. That's when the watch skyrocketed and earned its place as being one of the best Android wearables last year.
I agree.
Great watch, solid look and feel. Priced right.   
Here's my review of the Huawei watch after using it for about six weeks. It's been paired with my iPhone 6 Plus with the Android Wear app.
The Huawei Watch gets lots of things right where most Android Wear watches have struggled, the design. Slick, sophisticated, simple and non-techy.
Great move for Huawei.  
Running on iOS, the functionality is limited. Getting a text on the watch means you can view it but not reply. Essentially, using an Android Wear smartwatch with an iPhone is no substitute for an Apple Watch, at least not yet. Hopefully, at some point in the near future, Apple may consider opening its APIs for a more robust integration experience with iOS apps. Till then, Apple has one thing on its mind and its selling more Apple products.
Sorry Huawei.
Taking Unboxing to a Whole New Level
Huawei clearly worked hard on the packaging. The luxury feeling of this timepiece is clear, it makes the user feel impressively regal from the moment they open the box. The box, if such things matter to you, shows Huawei is making a concerted effort to mimic the higher end watch brands. The box is decked with embossed text and a soft interior.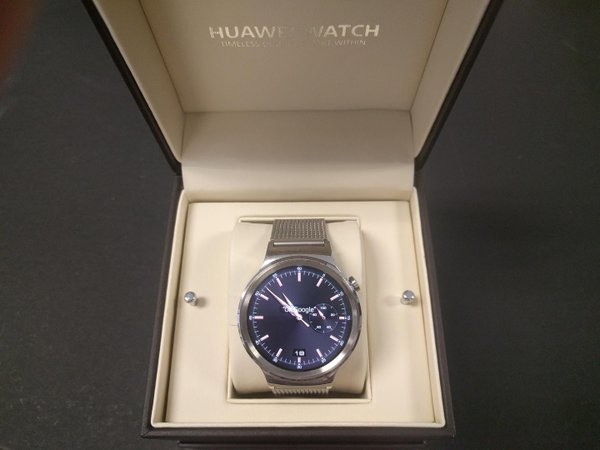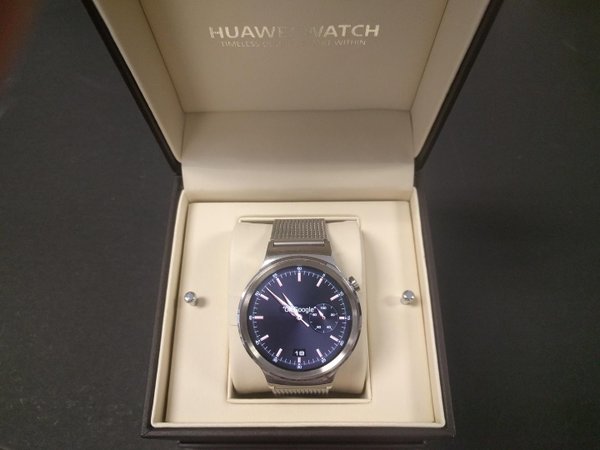 It seems that unlike some of its competitors, Huawei gets that this is not just another tech toy.
This is a device that's meant to be used and deserves the splash of class and luxury feel that is associated with such an investment.   
Display
The watch has a round face with a full 360 display.
Well done.
This small change enables Huawei to outshine and out-display its competition- by executing on the one thing that can be a major pain point for tech gadgets—allowing users to read the display in full sunlight.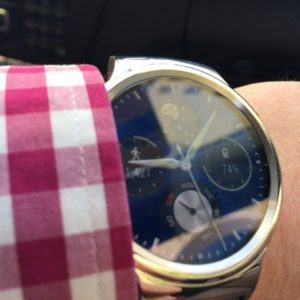 Critical and a big win for Huawei.
Pairing with Iphone
After downloading the Android Wear app, the process of pairing the phone and watch took about two minutes.
Really smooth and seamless.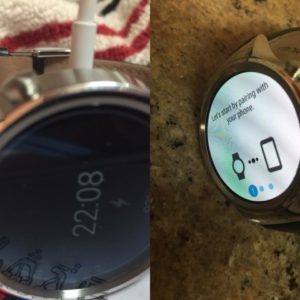 Granted, functionality with iOS is limited but it's ok. The whole idea of having notifications buzzing on your wrist takes some getting used to.
iOS Integration
Essentially, any notification that's set up on your iPhone will come up on the Huawei. From Instagram to Snapchat to Twitter. Dismissing notifications is only a simple swipe away (it also gets dismissed on the phone).   
Thankfully, Google Now is on board, so users can use the iPhone app to allow traffic, sports, reminders and much more straight onto the watch.
Runner's Problem
Like any smartwatch, the Huawei will count steps and offer basic metrics.
For the common person, the fitness tracking is probably extremely appealing. While the Fitbit remains the preferred tracker, at least in the US, the Android Wear option will perform similar functions and will inspire most to get out and move.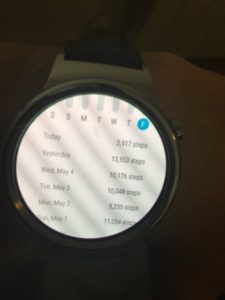 Unfortunately, exercise nuts or running enthusiasts, like myself, will find it difficult to use the Huawei as a viable replacement for their sports watch. With no GPS or other more robust sports tracking metrics, the basic info just doesn't cut it for me. Additionally, the leather band and exposed charging nodes (more on that soon) also make the watch a bit less sport, sweat friendly.
Hardware
This is probably where the Huawei truly stands out. The processor and memory are arguably the best around and the full screen display is an absolute pleasure. The AMOLED display offers a bright, crisp and sharp color.
Battery
Like every smartwatch, smartphone and smart device, the battery life is a big setback. That being said, the battery on the Huawei is pretty solid. On a full charge, I've been able to get about 30 hours, sometimes I was able to stretch a bit more.  That's good considering the number of notifications I receive daily. While the watch isn't in multi-day-Pebble level, it gets impressively close and that's commendable.
A photo posted by Mordecai Holtz (@mordecaiholtz) on Apr 27, 2016 at 6:21am PDT
Speaking of battery life, I think the issue isn't the battery life but the actual way in which the device charges. The charger is a proprietary magnetic cradle that looks like a hockey puck. The fact that the charger doesn't use more standard charging options is a bit annoying.
Pro tip: Be careful not to lose the charger, since replacing it isn't cheap.
Summary
So, after almost two months of wearing the Huawei, I'd say it's wearing well. No scratches on the sapphire glass, not knicks on the finishing, and no marks on the leather strap. While I haven't tested the full waterproofing of the device, I've been caught with a few sprinkles on it with no damage.
Although it's pricey, the Huawei Watch clearly earns its position as one of the best Android Wear smartwatches on the market. Its stunning design and impressive quality make it a watch worth wearing.  With no GPS or NFC there's certainly some room for improvement but it's definitely a great step in the right direction.
All in all, Huawei joined the smartwatch arena a bit late but they caught up quickly. The Chinese mobile and technology company know what they're doing. They get it. The company understands how to balance function with form.
Most watches compromise form for function, or vice versa. Not us. Learn more from @AskMen: https://t.co/u6jgtT79ZC pic.twitter.com/C9YypJWdW2

— HuaweiDeviceUSA (@HuaweiDeviceUSA) May 2, 2016
They know how to work (or do a good job) on multiple operating systems.
The smarter the device the better the digital experience will have to be. Huawei gets that and is working hard on making the overall flow on devices better.
Well done.
Here's a video review of the design concept of the Huawei Watch
---
How Artificial Intelligence is Changing The Art Industry
At the end of last year, a work of art created by an algorithm was auctioned off for the first time ever. It was a painting and, though it was only expected to sell for around $10,000, it sold for a whopping $432,500, further cemented the growing interest in AI art. Artificial intelligence is undoubtedly changing the future of technology and business practices, but it's making waves in the visual arts sector as well. AI artists are collaborating with machine learning technology to write novels, produce fine art, expand capabilities in the culinary arts, produce music, and even help with choreographed dances.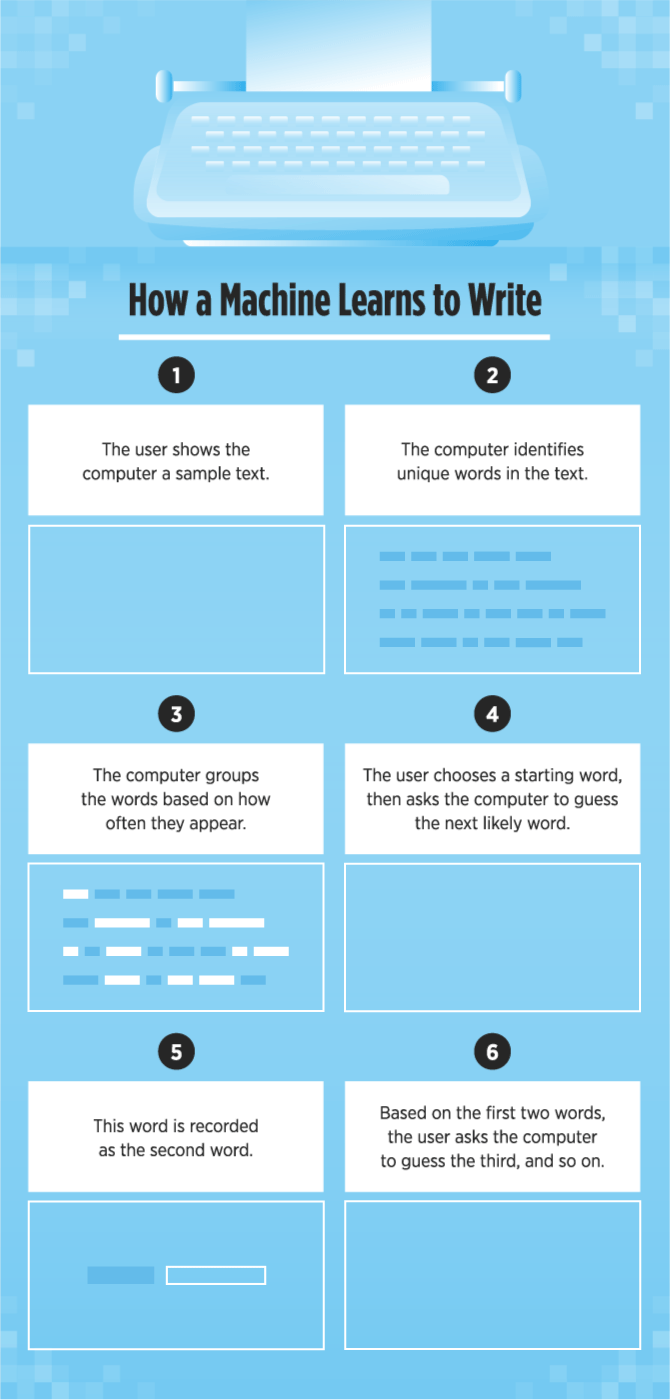 The idea of artificial intelligence creating art has been met with many divisive thoughts from creators, artists, and collectors alike. Who technically owns the art and should profit from its sale? Can a machine evoke the same creativity that human can? Will it ultimately replace artists? Auction house, Invaluable, explores the capabilities of AI art and answers these questions in their infographic below. You can see the full article here.

---
Kunpeng 920: Huawei Unveils World's Highest-Performance ARM-based CPU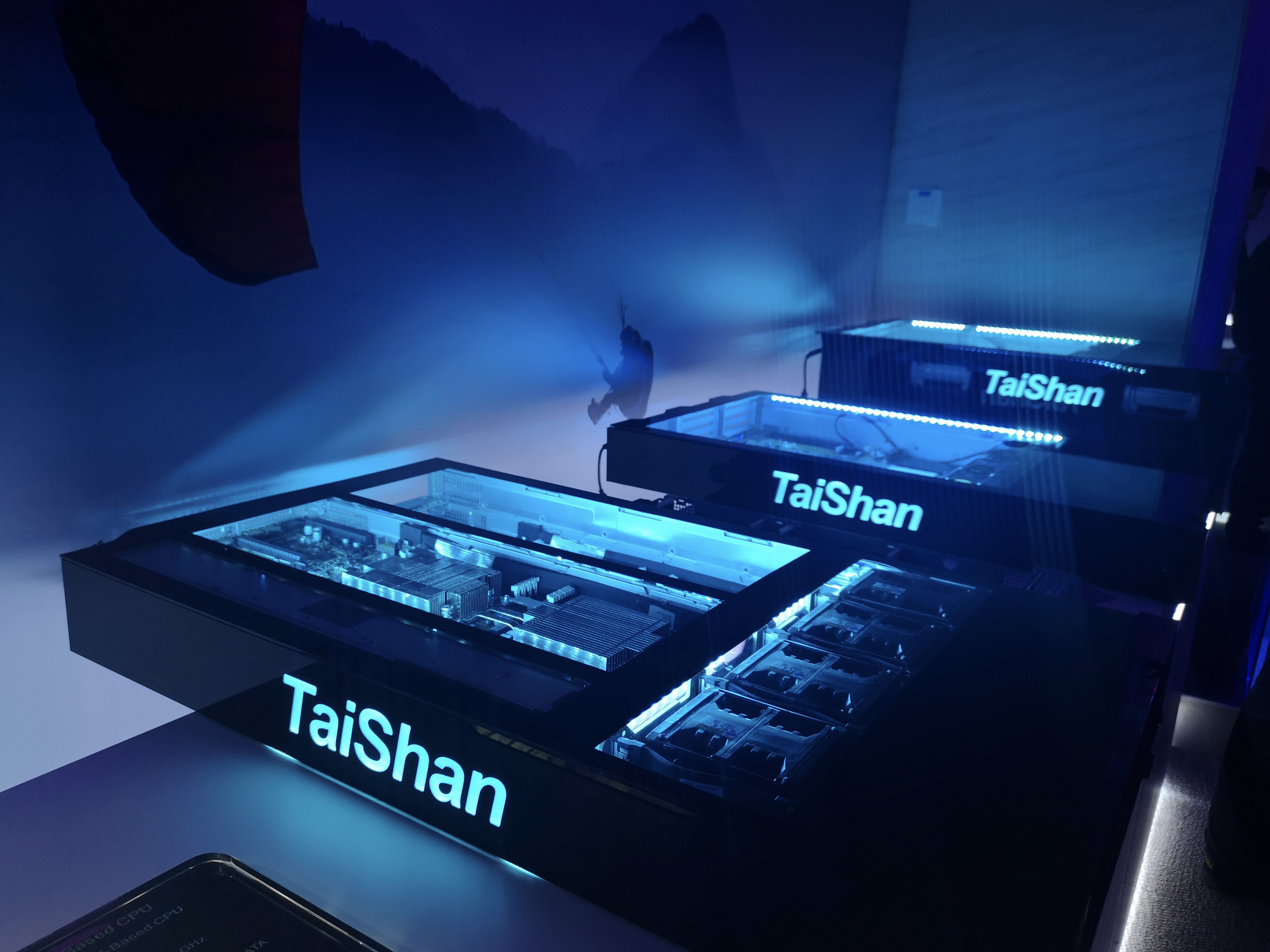 Just in time for CES 2019, Chinese tech leader Huawei, strategically unveiled the Kunpeng 920, the industry's highest-performing ARM-based processor. At Huawei's headquarters in Shenzhen, China, Huawei released the impressive CPU, intended for handling applications like big data processing and distributed storage.
William Xu, Director of Huawei's Board and Chief Strategy Marketing Officer, said during the press conference that "Huawei has continuously innovated in the computing domain in order to create customer value. We believe that, with the advent of an intelligent society, the computing market will see continuous growth in the future. Currently, the diversity of applications and data is driving heterogeneous computing requirements. Huawei has long partnered with Intel to make great achievements. Together we have contributed to the development of the ICT industry. Huawei and Intel will continue our long-term strategic partnerships and continue to innovate together."
Kunpeng 920: High-Performance ARM-based CPU
Huawei's high standards of leading the industry are very clear with the release of the new Kunpeng 920.  The new CPU, similar to Huawei's HiSilicon Kirin 980 (launched in October 2018), was  designed in-house and manufactured on a 7-nanometer processor. According to Huawei, the gain in performance between these two CPU's emerges from a series of optimized branch prediction algorithms and an increased number of OP units, along with an improved memory subsystem architecture. The Kunpeng 920 provides both higher computing performance for data centers while decreasing overall power consumption. The Kunpeng 920 is packed with 64 cores, clocking an impressive 2.6GHZ, and paired with 8-channel DDR4 memory allows the Kunpeng 920 to score over 930 on the SPECint Benchmark, 25% higher than the industry benchmark.  For the sake of comparison, the previous industry leader was the Fujitsu 7-nanometer A64X. Beyond its speed is the CPU's power efficiency, which performs 30% better than its competitors.
In terms of system integration, the new CPU has increased with two 100G RoCE ports. Kunpeng 920 also supports PCIe Gen4 and CCIX interfaces, and provides 640 Gbps total bandwidth.  In addition, the single-slot speed is twice that of the incumbent offering, effectively improving the performance of storage and various accelerators.
TaiShan Series: Huawei's ARM-based Server Built to Perform
To complement the Kunpeng 920, at today's press conference Huawei also released its TaiShan series servers, powered by the company's new CPU. Aimed at tackling three distinct issues, storage,  high-density, and balancing both requirements, the Taishan series designed three unique models. Powered by the Kunpeng 920, the TaiShan servers are built for big data, distributed storage, and ARM native application scenarios. These unique scenarios are ideal for the ARM architecture offering many advantages in many-core and performance per watt. The TaiShan series are ideal computing platforms for enterprises with high performance and low power consumption. Designed especially in big data scenarios, the TaiShan servers are tuned for optimal many-core high concurrency and resource scheduling to deliver a 20% computing performance boost.  
As Mr. Xu stated at the press conference, "The ARM industry is seeing a new development opportunity. The Kunpeng 920 CPU and TaiShan servers newly released by Huawei are primarily used in big data, distributed storage, and ARM native applications. We will work with global partners in the spirit of openness, collaboration, and shared success to drive the development of the ARM ecosystem and expand the computing space, and embrace a diversified computing era."
Open and Collaborative ARM Ecosystem is Geared for Mutual Success
For years, Huawei has continuously promoted industry cooperation and collaboration among its industry partners in terms of hardware, basic software, and applications. The company's unique approach is predicated on the growing trend that an intelligent society, with all things connected, and sensing, is well underway. In light of these industry trends and application requirements, a new era of diversified computing is emerging. The ability to process multiple data types and scenarios are the driving force behind optimizing computing architecture.   
Summarizing the company's vision of serving as an industry leader across all verticals, from telecommunications to servers to handsets, Mr. Xu noted that "With Kirin 980, Huawei has taken smartphones to a new level of intelligence. With products and services (e.g., Huawei Cloud) designed based on Ascend 310, Huawei enables inclusive AI for industries. Today, with Kunpeng 920, we are entering an era of diversified computing embodied by multiple cores and heterogeneity. Huawei has invested patiently and intensively in computing innovation to continuously make breakthroughs. We will work with our customers and partners to build a fully connected, intelligent world."
---
11 Important Cyber Security Tips That Will Help Seniors Protect Themselves From Hackers
With the increasing impact of the digital world, an AgeUK study shows that senior citizens are making use of emerging technologies – in fact the number of over 75s using the internet in particular has doubled in the last five years.
Seniors are not only using the internet, but the majority of seniors also own smart phones, online shop and 50% of internet users aged 65-75 have a social media account. The main ways seniors tend to use the internet is to keep in touch with family abroad, for general browsing and for entertainment purposes.
Although seeing the older generation taking advantage of the latest trends and technologies shows the positive impact of these innovations on people of all ages, there are also many potential threats they need to be aware of when using the internet. Only 32% of seniors surveyed claimed they were confident using the internet safely, and 25% of over 75s stated that technology made them feel vulnerable. Seniors particularly need to be aware of how to use the internet safely as they appear to have a lack of confidence and awareness, making them prime targets for cyber criminals. 1 in 5 seniors also don't have anti-virus software installed on their devices leaving them vulnerable.
This infographic created by Focus Training introduces simple yet effective ways seniors can safely use the internet and protect themselves from potential cyber attacks.

---