Top Wearable Android Watches of 2016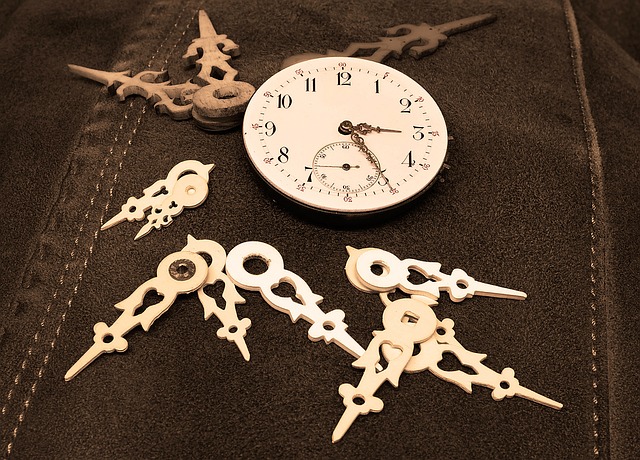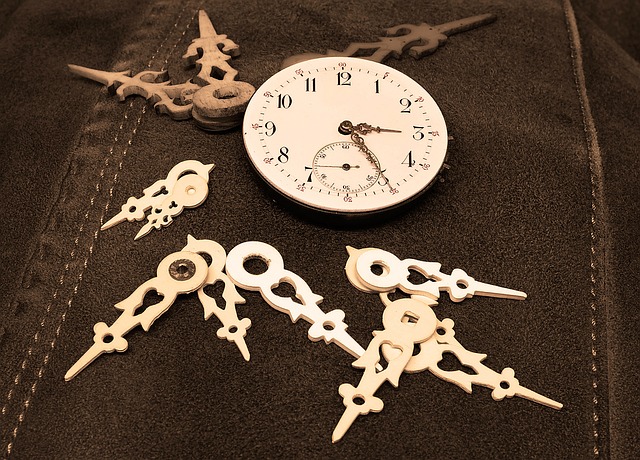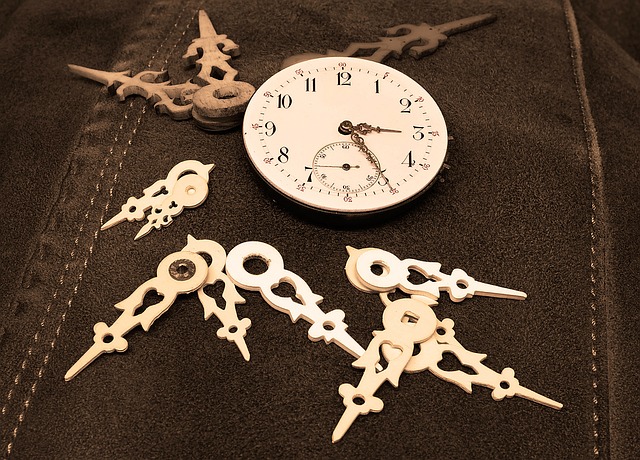 As like with the smartwatches, the software experience is nearly identical from one Android Wear to another. So, I turned to the most subjective features which make a top wearable Android watch to stand out from the rest. Though all of the Android wearable watches do the same thing basically for most of the times and with equal quality, they need to be ranked, weighed, and presented for your approval and support. Read ahead to check the Top Wearable Android Watches of 2016 and choose the most suitable for you.
1)    

Moto 360 (2nd Gen) from Motorola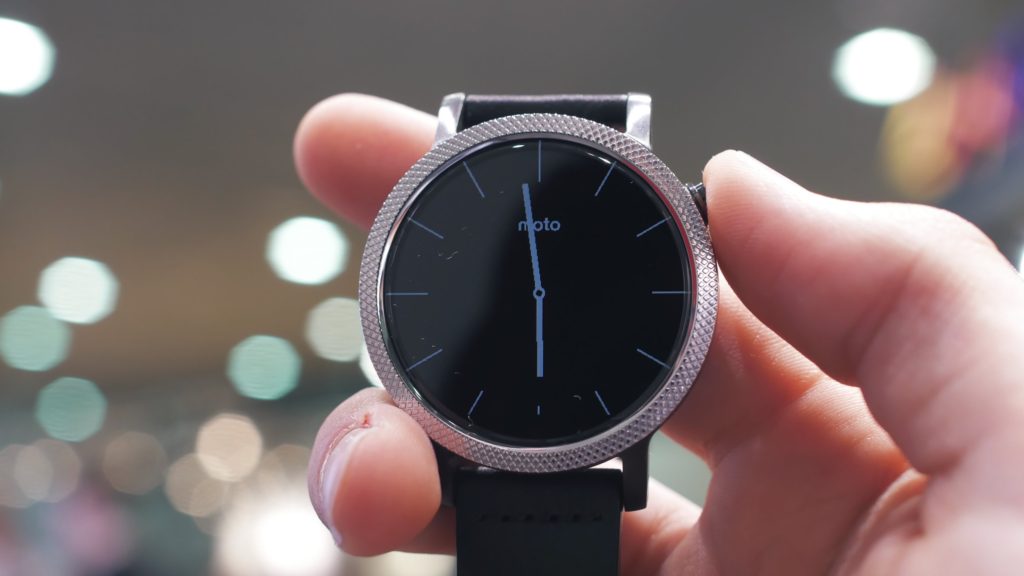 After its first launch, the original Moto 360 was the top rated Android Wear watch around for some time. And in my research, it is also placed at the top place. Going to the latest version (2nd generation), the Moto 360 has a Snapdragon 400 processor, a bigger battery than the original one and comes in different sizes to fit on the wrists of more people's wrists.
It has the refreshed processing package, a customizable design and added lugs. Basic price starts at $299.99 and as you go with an increase in customization, the price also increases.
Specifications:
46-mm variant:
512Mb RAM
4GB Storage
400mAh battery
56-inch IPS LCD display with 263ppi
2GHz quad-core Qualcomm Snapdragon 400 processor
47-mm variant:
512Mb RAM
4GB Storage
300mAh battery
37-inch IPS LCD display with 233ppi
2GHz quad-core Qualcomm Snapdragon 400 processor
2)    Huawei Watch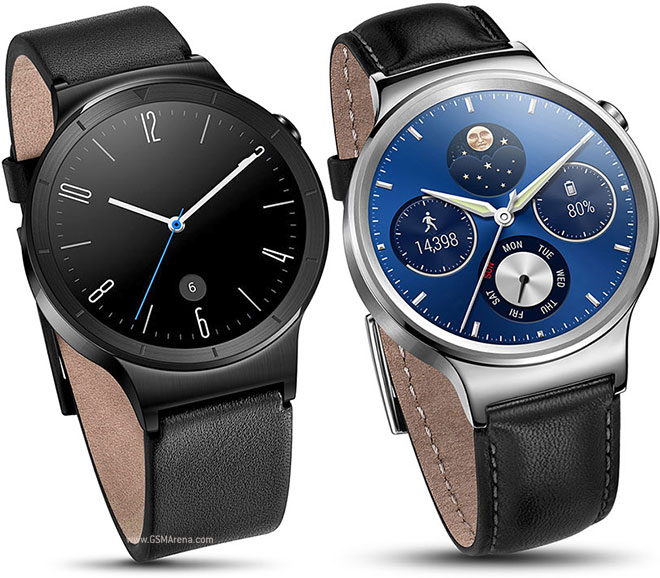 In 2015, the Huawei watch was introduced and it did many things right on the first try. It is one of the most attractive Android wear watches in the market with easily replaceable straps and a battery with the long life cycle.
It has a price range from $349 to $799 depending on the variety of styles and colors. It is the nearest arrival of the Moto 360 Android wear watch.
Specifications:
512MB RAM
4GB Storage
300mAh battery
4-inch AMOLED displays with 286ppi
2GHz quad-core Qualcomm Snapdragon 400 processor
3)    LG Watch Urbane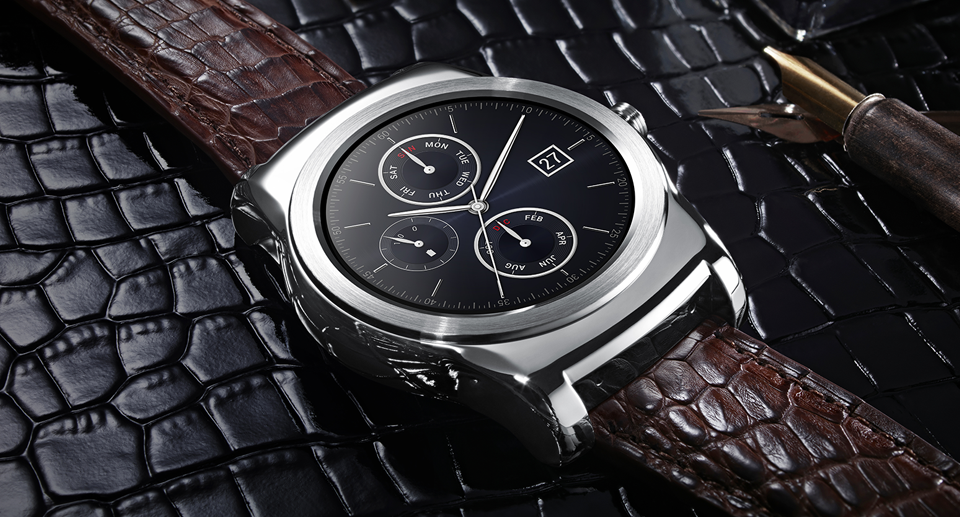 The LG Urbane is a more female-friendly watch than men. Its high-end styling is a bit dressier than sporty. Any variant you choose either gold or silver, the fully round bezel is surely eye and light catching.
Currently, you can get it for just around $250 on Amazon and eBay. If you want a luxury style, then you can go for the 23k gold version worth $1200 which is called Watch Urbane Luxe.
Specifications:
512MB RAM
4GB Storage
410mAh battery
3-inch P-OLED displays with 245ppi
2GHz quad-core Qualcomm Snapdragon 400 processor
4)    ASUS ZenWatch 2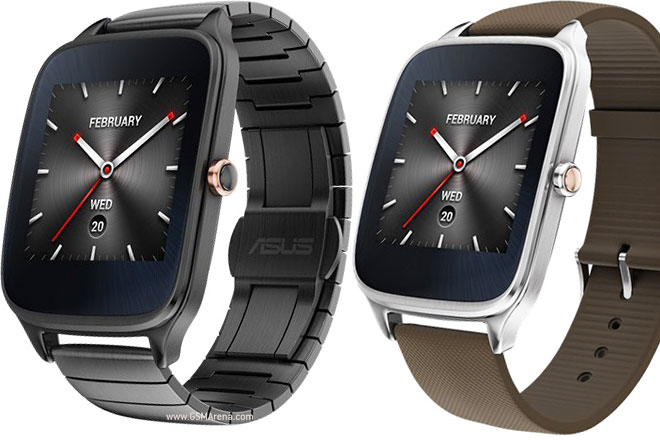 After the original ASUS ZenWatch being the best Android wear watch for some time in the market, the company has brought the latest model with a little different philosophy. From going out of tradition, the latest ASUS ZenWatch 2 comes in a square display. It is a little powerhouse on your wrist.
For the basic model of ASUS ZenWatch 2, you need to spend only $129.99 on Amazon. You can choose from a 1.45-inch model or a larger 1.63-inch model whichever suits your wrists.
Specifications:
WI502Q (18mm) model:
512MB RAM
4GB Storage
300mAh battery
45-inch AMOLED display with 273ppi
2GHz quad-core Qualcomm Snapdragon 400 processor
WI501Q (22mm) model:
512MB RAM
4GB Storage
400mAh battery
63-inch AMOLED display with 278ppi
2GHz quad-core Qualcomm Snapdragon 400 processor
5)    TAG Heuer Connected – Luxury Watch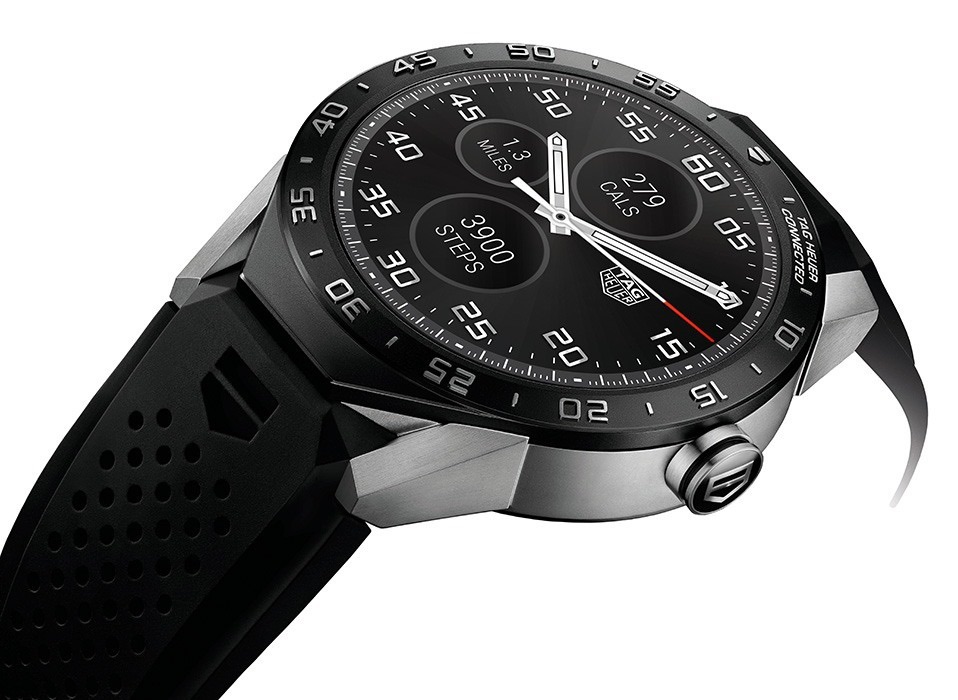 TAG Heuer Connected has changed the market of the Android Wear Watches. The Connected model from Tag Heuer is inspired from the company's Carrera watch. It comes in seven different color options and made with a grade 2 titanium.
If you are a fan of luxury watches, then most probably you will love this watch. You can purchase the Tag Heuer Connected for $1500 from the company's website. After wearing it for two years, you can get the more traditional TAG Heuer Carrera watch by paying additional $1500 only. It is enough to give you a long lasting alternative.
Specifications:
1GB RAM
4GB Storage
410mAh battery
5-inch transflective LTPS LCD display with 240ppi
6GHz dual-core 1.5-inch transflective LTPS LCD display
Conclusion
Choosing the best Android Wear watch from the above list is really a difficult task. It is really hard to keep track about the best because all of them are doing pretty well in their areas. The most accountable preference could be the size and the price of a particular watch for you. I have rounded up with the top wearable Android watches, now it depends on you to choose the right from this filtered list according to your budget and needs. Good Luck!
______________________
Author's Bio: Mandip is a graduate in Information and Technology. He is a passionate blogger, SEO Specialist, and a Software Developer. He loves to write on technology, SEO, Internet Tips and Tricks. Currently he blogs at Best On Internet.
Google Plus Profile URL:https://plus.google.com/+PandyaMandip/posts
Facebook Profile URL:https://www.facebook.com/pandyaamandip/
Twitter Profile URL:  https://twitter.com/pandyamandip
---
8 Apps to Make Moving Abroad Easier
When you move to a new country, it's all too easy to become overwhelmed by your ever-growing to-do list. This list includes a curated list of eight handy apps designed to help you learn the language, get around, stay safe and make friends in your new home.
Apps can be a great way to build up your language skills by helping you develop vocabulary, grammar and conversational abilities. Offering nearly 150 languages, Tandem is a great option for intermediate-level speakers who want to practice talking with native speakers in a judgement-free environment.
Mobile apps can be a real lifesaver when it comes to navigating around your new hometown. Handy alternatives to Google Maps include Waze and Moovit. If you intend to use public transport a lot, then Moovit: Public Transit is an absolute must-have as it uses real-time information to help you plan your bus, subway, rail or bike trip in many locations throughout the world.
In addition to knowing your way around, it's also very important to know how to look out for yourself. Help yourself stay safe and alert by downloading a personal safety app. One of our favourites is TripWhistle which enables users to quickly contact local emergency service phone numbers anywhere in the world. 
For many expats, the most difficult part of moving abroad is making new friends. Fortunately, there are plenty of apps designed to connect you with people in your area. One of the most popular is Meetup, which allows you to form groups and plan fun outings with people in your area who share similar interests.
If you would like to learn more about the best apps for travelling and/or moving abroad, take a look at this super informative infographic guide from the team at Hansen & Company.
Read the infographic below to learn more.
---
8 Great Home Improvement Apps to Help You Do it Yourself
Taking on a home improvement project whatever the size is exciting but it can also be daunting, require research and/or hard work to get it completed. Sometimes depending on the size of the work, you might have to engage the services of contractors so it's more work to source reliable people for that. Research is where everything starts when it comes to the project so that's your first step. The guys at Senator Windows have put together this infographic which outlines some useful apps that you can download to your phone or tablet which might help you along the way of your home improvement project. Check it out below!

---
The Impact of IoT on Mobile App Development
The Internet of Things (IoT) is becoming ever more prevalent in day-to-day life, with countless new devices being interconnected every day. IoT is set to influence the manufacturing of hardware and software heavily, with mobile app developers among those who will probably need to amend existing practices to account for the growth of IoT.
This infographic from ERS IT Solutions predicts some of the ways in which IoT is likely to influence the development of mobile apps. We will probably see a lot more apps copying the premise of Hive, which allows users to control their home heating from their smartphone. Indeed, many new apps will be created with universal connectivity and adaptability at their core. Apps which cannot connect to smart objects could become obsolete.
Companies could soon seek specialist IoT app developers in favour of those who are adept across numerous platforms, so app developers could be left with little choice but to adapt and hone their skill sets. See what other ways IoT looks set to impact on app development in the infographic below.

---