Guide To Developing A Successful Mobile App For Your Business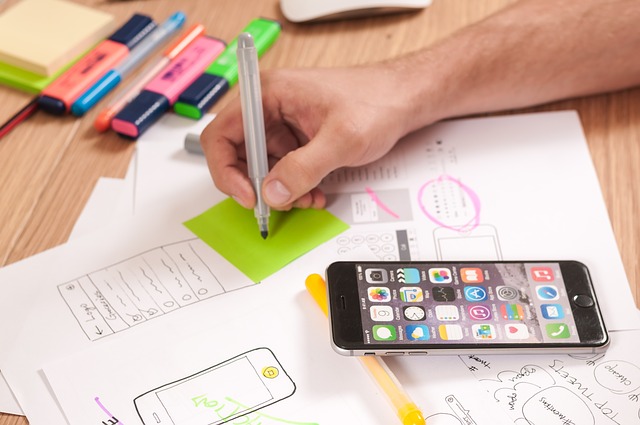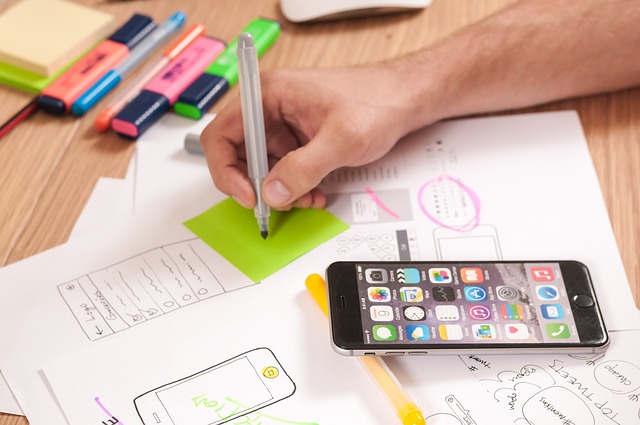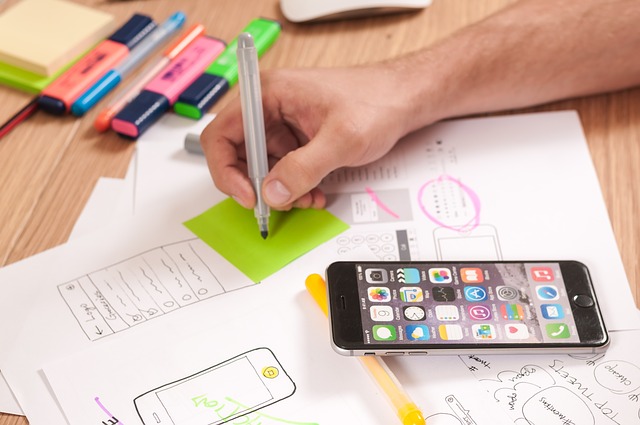 It's no surprise that every business, large or small is building mobile apps and looking to cash in big way. Developing mobile apps for your business puts you on common grounds for competing in the new mobile market place. All customers today look for products and services today via their cell phones. The idea to get your customers to notice your app and for that you need the right approach to mobile apps development. You need the right mobile strategy in place – from day one.
Mobile apps development
The very first step is to look for mobile app development services to create a mobile application. Finding the right developer could be tricky. Find a developer with the right skills and experience so that he understands the exact requirements. Check regularly and monitor the progress of your mobile application. Discuss your scope of work and also define the milestones for completion. Discuss your budget and chalk out the most important features and make sure that the app is thoroughly tested for functionality and user experience before it is launched.
App approval and submission
The next step is to prepare your app for submission to the major app stores and approval. For this purpose, make sure that you understand the app submission guidelines and policies. Both Apple and Android have a set of guidelines and checklists for app submission and approval. Take your time to review and understand their policies. Make sure that your app complies with the maximum size requirements and other criteria outlined by the app stores. Failure to comply with the app submission guidelines will result in unnecessary delays.
App store optimization
App stores have their own way of ranking the apps in the search results. The higher your app ranks in the app stores, the better are its chances for getting downloaded. Increased visibility directly translates to more traffic and greater downloads. Hence, optimizing your app is essential. Simple changes such as including your strongest keywords in the description and using the right images and icons can greatly help improve its visibility. It's also important to use the keywords in the title. Make sure that the keywords you select are relevant for your target audience. Secondly, place a link from your website and take advantage of your customer's natural affinity to your website and drive them to download your app too. Furthermore, include a download link for your mobile app on your website too.
There's no denying that we live in a mobile world and at least 80% of our potential customers are looking for our businesses via mobile phones. Especially, if you are a small business, a mobile app or a mobile presence can give the initial boost to your business and help build a strong brand in the long term. With the right strategy in place for going mobile, you can easily capture the initial mobile customers and see a significant growth in your business in the initial phases.
—————————
Author Bio: Elite Infoworld is a leading mobile application development company which offering android & iphone mobile application development services aא affordable rates.
---
8 Apps to Make Moving Abroad Easier
When you move to a new country, it's all too easy to become overwhelmed by your ever-growing to-do list. This list includes a curated list of eight handy apps designed to help you learn the language, get around, stay safe and make friends in your new home.
Apps can be a great way to build up your language skills by helping you develop vocabulary, grammar and conversational abilities. Offering nearly 150 languages, Tandem is a great option for intermediate-level speakers who want to practice talking with native speakers in a judgement-free environment.
Mobile apps can be a real lifesaver when it comes to navigating around your new hometown. Handy alternatives to Google Maps include Waze and Moovit. If you intend to use public transport a lot, then Moovit: Public Transit is an absolute must-have as it uses real-time information to help you plan your bus, subway, rail or bike trip in many locations throughout the world.
In addition to knowing your way around, it's also very important to know how to look out for yourself. Help yourself stay safe and alert by downloading a personal safety app. One of our favourites is TripWhistle which enables users to quickly contact local emergency service phone numbers anywhere in the world. 
For many expats, the most difficult part of moving abroad is making new friends. Fortunately, there are plenty of apps designed to connect you with people in your area. One of the most popular is Meetup, which allows you to form groups and plan fun outings with people in your area who share similar interests.
If you would like to learn more about the best apps for travelling and/or moving abroad, take a look at this super informative infographic guide from the team at Hansen & Company.
Read the infographic below to learn more.
---
8 Great Home Improvement Apps to Help You Do it Yourself
Taking on a home improvement project whatever the size is exciting but it can also be daunting, require research and/or hard work to get it completed. Sometimes depending on the size of the work, you might have to engage the services of contractors so it's more work to source reliable people for that. Research is where everything starts when it comes to the project so that's your first step. The guys at Senator Windows have put together this infographic which outlines some useful apps that you can download to your phone or tablet which might help you along the way of your home improvement project. Check it out below!

---
The Impact of IoT on Mobile App Development
The Internet of Things (IoT) is becoming ever more prevalent in day-to-day life, with countless new devices being interconnected every day. IoT is set to influence the manufacturing of hardware and software heavily, with mobile app developers among those who will probably need to amend existing practices to account for the growth of IoT.
This infographic from ERS IT Solutions predicts some of the ways in which IoT is likely to influence the development of mobile apps. We will probably see a lot more apps copying the premise of Hive, which allows users to control their home heating from their smartphone. Indeed, many new apps will be created with universal connectivity and adaptability at their core. Apps which cannot connect to smart objects could become obsolete.
Companies could soon seek specialist IoT app developers in favour of those who are adept across numerous platforms, so app developers could be left with little choice but to adapt and hone their skill sets. See what other ways IoT looks set to impact on app development in the infographic below.

---