Details scarce at this point, but a company called Hanvon just rolled out two impressive tablet machines, BC10C and BA10E, both under the suspiciously familiar brand – 'TouchPad' (you hear that Apple?!?). And while these two share this nice 10.1-inch capacitive multitouch display and Windows 7 Home Premium on top, there are some slight differences between them that worth to be mentioned and note. Starting with the BA10E model, it runs a 1.6GHz Atom Z530 processor inside, paired with 1GB of RAM, 120GB hard drive, WiFi, Bluetooth, a 1.3mp camera and a mediocre Intel GMA 500 graphics card. Mind you that specs clearly indicate a Windows XP system while in demo itself the tablet was operating under a touch-friendly Windows 7 OS. The second, BC10C has a 1.3GHz Intel Celeron ULV743 CPU, tucked with 2GB of RAM, a 250GB hard drive, WiFi, Bluetooth, and 2mp camera –  which make it more strong. The company says that prices should be somewhere between 500 – 600 Euros, but we still don't have any confirmation about release dates or any official pre-orders call. Hands-on video after the break.
Update1: The the BC10C launches in China March 25th, for $877, but 'till then, Jkkmobile has just released their Hanvon's hands-on video, and they seemed very impressed with the results, so check it out as well, after the break.
Update2: We've just added another hands-on video from Jkkmobile, this time a lot more intrusive and comprehensive than previous. Hit the jump to watch it now.
Update3: According to jkkmobile, Hanvon's TouchPad B10 release has been rescheduled again, this time towards the end of May, if you're a Chinese buyer, and somewhere around June for the rest of the Western world. Prices remain with no change though, standing at $877.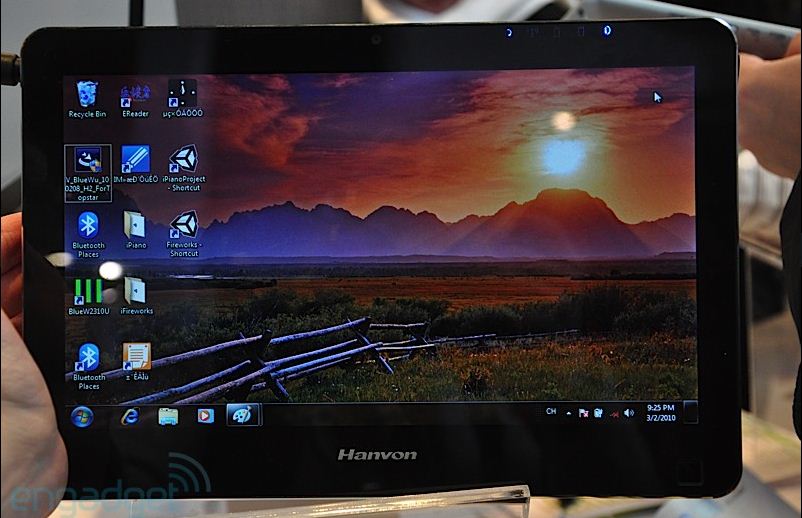 [via engadget]
[viddler id=3a8a0d09&w=640&h=385]
[youtube]http://www.youtube.com/watch?v=0GloqXt4Ygw[/youtube]
[youtube]http://www.youtube.com/watch?v=7_1_ix4qP88[/youtube]