Elocity A7 Android 2.2 Tablet Now Available For Pre-Orders On Amazon
Think there's a room for yet another Android tablet in your hearts? How about the latest 7-inch Android Froyo slate that Amazon is offering for pre-order at $370? No, it's not as popular as Apple's iPad or Samsung's GalaxyTab but hey, it's much cheaper than others and StreamTV , the company that has recently brought it Stateside, is promising a lot of goodies inside. And while it won't come preloaded with Google apps on board, the slick 800 x 480 capacitive touchscreen device still worth a try. Why? Because it packs this powerful 1GHz Tegra II-720 processor that will run games and 1080p HD videos stutter free. Besides that, it also packs a front-facing 1.3 megapixel camera, an SD card slot, WiFi, USB and HDMI ports – isn't that cool? If you just answered this one positively, hit the link and make a choice.
Update: Engadget's Joanna Stern was lucky enough to play around with the new Elocity A7 tablet device in front of the camera – So check her video out,  it's definitely worth a watch.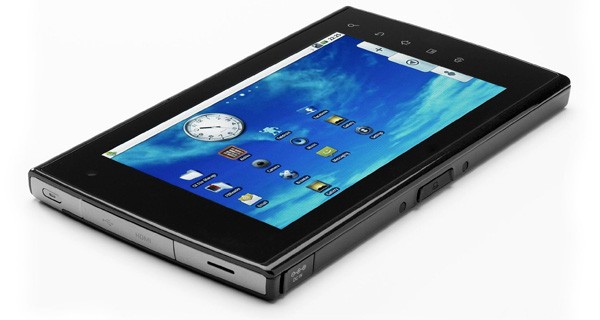 [via Netbook News]