Cowon's 4.3-inch X7 PMP is Now Out in Korea (Update: Also in Europe)
While some folks strangely cling to the belief that PMPs have gone obsolete, others hold on to the idea there is still a lot of untapped potential with this specific department. Well, mainly strong names like Cowon, that has recently launched a brand new player of its own. And it's been pre-named for your convenience as Cowon X7, so if you're planning on getting one, mind you it'd cost 339,000 KRW in local currency or about $304 in US silver coins. The 4.3-inch player which was designed explicitly to consume audio and video content will pack 160GB of storage and is allegedly capable of playing up to 10 hours of video playback or 103(!) hours when switched to audio mode. Besides that it will also include a Bluetooth 2.1 connectivity, and is said to deliver a very wide range of codecs support. Availability wise, the South Korean users will probably be able to get one immediately, but Western fanboys will likely have to wait just a little bit more.
Update: While still unavailable Stateside, the new 4.3-inch Cowon X7 player has apparently begun to show up in some European countries. With a built-in bluetooth connectivity on board but NO WiFi at all (shame), the 480 x 272 screen resolution PMP will run you in France for €299 (120GB) or €329 (160GB). Wanna see more? Check out Le Journal du Geek hands-on cover before you buy your own.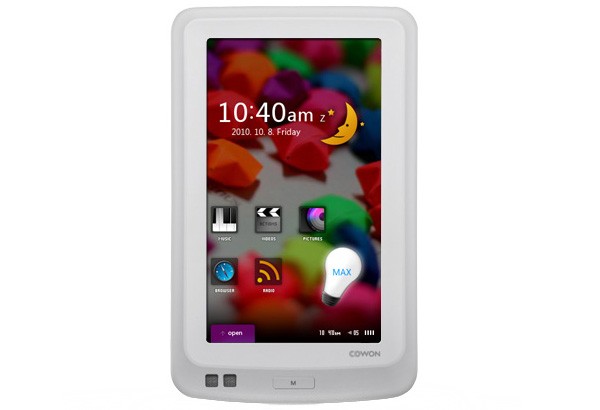 [via Akihabara News]