Acer Aspire One 522 Breaks Cover With AMD Fusion Processor Inside
It looks like Intel's Atom cpu may be living its final days inside Acer's new line of netbook devices – At least when it comes to the company's Aspire One 522, a 10.1-incher that packs a 720p screen display along with an AMD Fusion flavor, or to be more specific, a 1GHz AMD C-50 Ontario APU. That's right fellows, Acer's new netbook series is presumably pumped up with AMD's powerful Fusion processors. Now that's a breath of fresh air, isn't it? But don't you get too excited in here, because it's not available for purchase Stateside, at least not at the moment, and the rest of the specs are mostly your standard netbook, which means the ordinary webcam, paired with 802.11 b/g/n WiFi connectivity, 3 x USB ports, a VGA output, 500GB HDD, a 6-cell battery and an HDMI input. Still interested? Make sure you're willing to shell out 12,829 baht (or $425) at one of Thai's popular e-tailers.
Update: And looks like Acer's latest and greatest Aspire One 522 netbook with AMD Ontario CPU on board just showed up on Amazon for $329.99 that will also buy you Radeon HD 6250 graphics, 1GB of RAM, a 250GB hard drive, HDMI out, Windows 7 Starter OS, and a 4400mAh battery pack. Pretty cool, isn't it? Well, considering the fact it's a 10-incher device we shouldn't expect more. In any case, the shipping shouldn't take that long.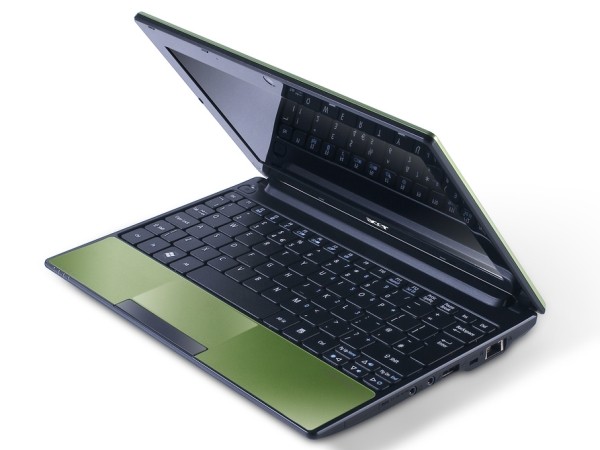 [via NetbookNews]