Samsung to Officially Announce a 4-inch Galaxy Player at CES 2011
Rumor has it that Samsung is planning to showcase a new Galaxy Player at CES 2011, early next month. The player, which purportedly boasts a 4-inch Super Clear LCD display with 800 x 480 screen resolution, is said to run a Google android 2.2 platform, together with Samsung's most efficient TouchWiz layer, right on top. Additionally, it's also been reported to pack a 1GHz processor, along with a 1200mAh removable battery, WiFi connectivity, Bluetooth 3.0, 8GB, 16GB or 32GB storage capacities and a rear 3.2 mexapixels camera plus another one (VGA), conveniently located up front. Software-wise, we're looking at SoundAlive audio enhancement technology which Samsung has wisely embedded inside along with GPS navigation capabilities, HD video playback and T-DMB support. Unfortunately, there's still no official announcement about price, full specs and release date from Samsung, but you can be sure we'll be on-hand to bring you all the details as soon as they come out. The only question that left: Can Apple maintain the iPod's relevance? The only answer we can come up with is: Only time will tell.
Update: And looks like Samsung's 3.2-inch Galaxy Player has just made it into the pre-orders section at Amazon UK with a January 7th shipping date, full Android Market access, and two capacity flavors to choose from: 8GB that will run you for £150 (about $235), and 16GB that costs only £30 more (or about $280).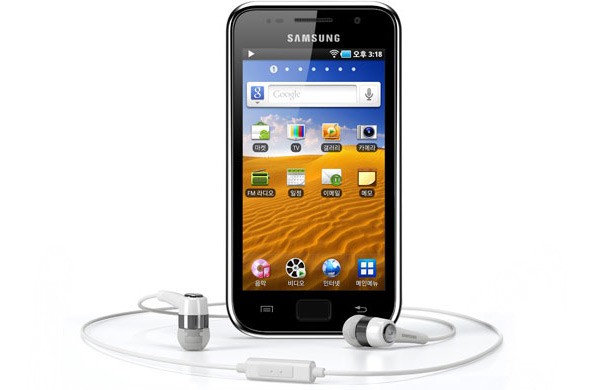 [via Samsung Hub]