Cowon D3 Plenue Is The New Android PMP On The Block
Say hi to the new Cowon D3 Plenue: At first sight, it looks like a basic mobile phone, same size, same shape, same overall appearance. But beneath the 3.7-inch, 800 x 480 AMOLED face lies an Android 2.1 PMP with 32GB of storage, SD card expansion, a built-in accelerometer and a T-DMB tuner. And if it wasn't already cool enough, it also comes with an HDMI output, WiFi connectivity and Bluetooth 3.0 support. Sadly, we're still not sure whether it is going to include an Android Market access at this stage – though we're surely going to see some sort of applications on board – but one thing's for sure, you can definitely expect to hear more about it in the coming months, weeks or perhaps in early January, at the 2011 CES show. Stay tuned.
Update: Amazon has just now listed a pre-order page for Cowon's latest and greatest Android D3 Plenue player, priced at $370 and set on an undetermined release date. Is it just us that think this is way too much for a player, at this point?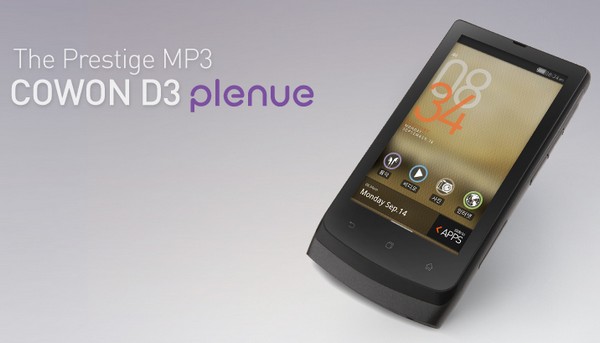 [Cowon]