Lenovo has just rolled out a new line of S series netbooks (not to be confused with the previous line) that includes the IdeaPad S205 which comes with an 11.6-inch 1366 x 768 16:9 widescreen display, paired with an AMD dual-core E-350 processor, up to 8GB of DDR3 RAM, and a bunch of storage capacities at your choice and up to 750GB HDD, max. Naturally, there's a 802.11b/g/n WiFi connection inside, along with a 6-in-1 card reader, an optional 3G, HDMI output and 3 X USB 2.0 ports. Up next in that group is the IdeaPad S100 which boasts a 10.1-inch display, tucked with a dual-core Intel Atom N570 CPU, up to 2GB of DDR3 RAM, Intel's GMA 3150 for the graphics and 320GB of storage on board. Other specs worth the mention  are the 802.11b/g/n WiFi connection, Bluetooth, a 2-in-1 card reader, 2MP webcam and couple of USB 2.0 ports. At this point we should add that both devices are said to be available  at the beginning of March, with prices that start at as low as $329. Hit the jump to read the full PR.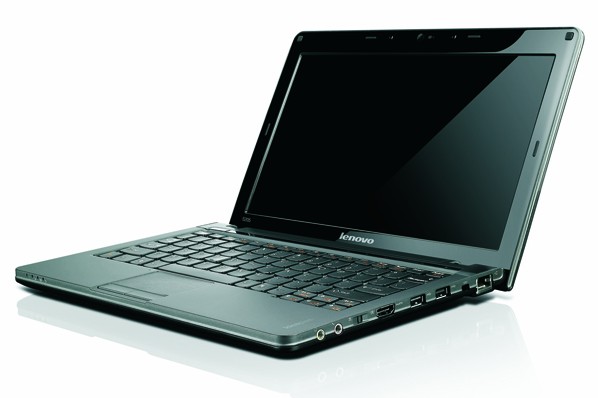 Lenovo's Newest and Most Stylish Laptops Offer Something for Everyone in the New Year
New IdeaPad Portfolio Features Eye Popping Colors, Sleek Designs, and Impressive Performance at
Consumer-Friendly Prices
IdeaPad Y470 and Y570 with Enhanced Experience 2.0 Offer Sub-10 Second Boot Times1 CES 2011, Las Vegas – January 3, 2011: Lenovo (HKSE: 0992) (ADR: LNVGY) today unveiled an exciting new lineup of IdeaPad laptops at the 2011 International Consumer Electronics Show, including the world's fastest booting Windows 7 PCs1 – the IdeaPad Y470 and Y570. The new IdeaPad laptops – including models in the Y Series, Z Series, S Series, V Series and Lenovo G and B Series – appeal to a broad range of consumers with stylish, modern design characteristics, such as brushed metal covers and raised textures, and the latest technology for enhanced performance and entertainment capabilities. ―We're very excited about our latest lineup of IdeaPad laptops – they are the industry's newest benchmark for consumer PC design,‖ said Dion Weisler, vice president, business operations, Lenovo. ―We've enriched our portfolio with wow features such as sub-10 second boot times and sleek new industrial designs that deliver higher performance and a more compelling experience for consumers.
IdeaPad Y570d, Y570, Y470- High Performance Mobile Entertainment –
Lenovo's new IdeaPad Y560d, Y470 and Y570 laptops sport high-performance processors and are packed with innovative tools and features that make mobile entertainment more realistic, fun and intuitive. The entire new Y Series all feature the new Lenovo Enhanced Experience 2.0 for Windows 7 standard, which enables users to start their PC on average 20 seconds faster than a typical Windows 7 computer thanks to Lenovo RapidBoot technology1. With optional Lenovo RapidDrive SSD technology, the new Y470 and Y570 laptops can boot in less than 10 seconds2, using an SSD and HDD storage to combine fast boot and application performance with affordable storage capacity. Powered by the latest 2nd Generation Intel® Core™ processors (up to i7) with Intel Turbo Boost Technology 2.0 and up to NVIDIA® GT 550M 1GB switchable graphics, these new notebooks are optimized for an on-the-go multimedia experience. They feature OneKey® Theatre II, which automatically maximizes advanced audio-visual settings at a touch of a button and SRS Premium Sound with JBL designed speakers, which provide users with a richer audio experience. Consumers looking for the ultimate in entertainment, look no further than the Y570d, which boasts Nividia's 3D vision capabilities. With the flip of a switch, users can bring entertainment to life by putting on
the included 3D glasses to enjoy movies, photos and games.

IdeaPad Z570, Z470, Z370- Fashionable Multimedia Laptops
Lenovo's Z Series laptops are designed for consumers who desire a PC with features that can keep up with their exciting lifestyle. On the outside, the IdeaPad Z470 and Z370 sport a cool futuristic ID design with a transparent cover in a selection of pop colors including fuchsia, sky blue and dark brown. For a more minimalist look, consumers can choose the IdeaPad Z570, which offers a high-end luxury appearance with its Accutype chiclet keyboard encased in a modern hairline and metallic effect panel. On the inside, the Z Series are powered by the new 2nd Generation Intel® Core™ i7 processor with Intel l® Turbo Boost Technology 2.0 and feature Lenovo Enhanced Experience 2.0 for Windows 7, so users never have to miss a beat while enjoying multimedia. Movies and internet TV can be enjoyed on the new Z Series with its high-definition (HD), 16:9 format widescreen (available in 13.3, 14 and 15.6-inch models), optional Blu-ray Disc™ drive, and Dolby® Advanced Audio for a stunning audio experience. Featuring OneKey™ Theater II – one-touch audio-visual optimization for clearer, brighter images and richer audio and SRS® Premium Sound™ audio enhancement, the new Z Series is the fashionable choice for those seeking entertainment.

IdeaPad S100, S205- Stylish Internet Companion Packed with Surprises
Lenovo presents two new additions to their ultraportable laptop offerings, the IdeaPad S100 and IdeaPad S205. The IdeaPad S205 is an 11.6-inch mini laptop featuring an ultra-slim design for easy portability and a stylish AccuType chiclet keyboard – designed to make typing more comfortable on smaller notebooks. With optional integrated 3G connectivity and long battery life, the S205 is the perfect companion for browsing the web in the home or on the go. It also comes with DirectShare, which lets users sync their files with another computer without connecting to the Internet. The successor to Lenovo's popular S10-3 netbook is the new IdeaPad S100, which features a 10.1 inch slim backlit LED display and premium AccuType keyboard. Weighing less than 2.2 pounds, the S100 will be available in a wide range of colorful options such as red, fuchsia, sky blue and black making it a great entry level portable computing option for those on-the-go.
IdeaPad V570, V470 and V370- Work Smarter and Faster
Who said work can't be fun? Look sharp at the office and relax at home with the IdeaPad V Series notebooks – V370, V470 and V570 – which feature a crisp professional, look with an aluminum casing and cover, and a thin 21mm design. Designed for both consumers or small office and home office (SOHO), the V Series boasts all new 2nd Generation Intel® Core™ processors, helping users blaze through work tasks with speed and accuracy. To help get the day going quickly, the V Series also offers Lenovo Enhanced Experience 2.0 for Windows® 7 with Lenovo RapidBoot technology, which enables users to start their PC on average 20 seconds faster than a typical Windows 7 computer1. To help guard what matters most on a laptop, the V Series feature robust integrated security tools to help preserve and protect users' data. Security features include OneKey™ Rescue System, for quick data backup and recovery and Lenovo Security Suite, a robust suite of security tools that will encrypt and protect users' data from prying eyes. The V Series also comes with a Fingerprint Reader for bioauthentication using a finger as a password and a USB Port Locker to prevent unauthorized access to USB ports.
Lenovo G770, G570, G470, G575, G475 – Mainstream Affordable Notebooks
For consumers looking for the best value and essential mobile computing with the latest processor technology, Lenovo has expanded its G Series to include new 17-, 15- and 14-inch options. Sturdy, yet stylish, the G770, G570, G470, G575 and G475 laptops offer well-rounded features such as Lenovo Enhanced Experience 2.0 for Windows 7 with RapidBoot technology, which delivers faster start-up and shutdown and optimized multimedia; Energy Management, which protects the long-term life of the battery; and OneKey Rescue System, which makes it easy for users to backup and recover data.
Lenovo B570 and B470- Essential PCs for Work and Play
Lenovo also announced several new models within its essential brand of affordable home computers, including the B570 and B470 for SOHO. Lenovo's essential family of laptop and desktop PCs are intended for consumers who want the latest technology, including multimedia and security features, for use at the office or while relaxing at home. The Lenovo B Series are affordable notebooks for business and fun and include features and technologies that will increase user's personal productivity so they can spend more time doing the activities they love. The B570 and B470 feature up to a 2nd Generation Intel Core i5 processor with Intel Technology 2.0, up to Genuine Windows 7 Professional, and Lenovo Enhanced Experience for Windows 7 with Lenovo RapidBoot technology, which delivers faster start-up and shutdown and optimized multimedia.
Pricing and Availability
The new IdeaPad S Series laptops will be available beginning in March 2011 starting at $329.99.
The new IdeaPad Y Series laptops will be available beginning in May 2011 starting at $899.99.
The new Lenovo B Series laptops will be available beginning in April 2011 starting at $499.99.
The new Lenovo V Series laptops will be available beginning in April 2011 starting at $599.99.
Join Lenovo at the AquaKnox Restaurant in The Venetian During CES
Lenovo has transformed the AquaKnox Restaurant located in the Venetian Hotel into the Lenovo
Showcase during CES. Members of the press are invited to stop in to speak with Lenovo's product
experts and to see the company's latest products across the Think Idea and Mobile Internet lines. Those
not attending CES can experience the show through video commentary from Lenovo executives and
partners in Las Vegas on LenovoVision, Lenovo's YouTube channel. Lenovo's CES activities will also be
promoted via Twitter using the #lenovoces hashtag.
For the latest Lenovo news, subscribe to Lenovo RSS feeds or follow Lenovo on Twitter and Facebook.
About Lenovo
Lenovo (HKSE: 0992) (ADR: LNVGY) is dedicated to building exceptionally engineered personal
computers. Lenovo's business model is built on innovation, operational efficiency and customer
satisfaction as well as a focus on investment in emerging markets. Formed by Lenovo Group's acquisition
of the former IBM Personal Computing Division, the company develops, manufactures and markets
reliable, high-quality, secure and easy-to-use technology products and services worldwide. Lenovo has
major research centers in Yamato, Japan; Beijing, Shanghai and Shenzhen, China; and Raleigh, North
Carolina. For more information see www.lenovo.com.
###
1
Refers to Microsoft VTS Test Tool measuring total boot time (time taken from power on until boot complete (defined
as CPU no longer being used to load Windows 7 and start-up applications). Specific claim refers to IdeaPad Y570
production PCs running Windows® 7 Home Premium with Intel Core™ i7 2820QM, 4GB DDR3 memory, discrete
graphics card and 64GB SSD.
Testing conducted by CNET Labs, Beijing in November 2010, using the independent Microsoft VTS tool to measure
start-up, shutdown, resume and other Windows 7 performance measurements. 42 competitors PCs were tested from
Acer, Apple, Dell, HP, Samsung, Sony & Toshiba, representing both commercial and consumer desktop and
notebook products at mainstream price points. These were compared with comparable Lenovo products. Data from
competitors and Lenovo PCs were averaged and compared to calculate the performance claims used.
2 Refers to Microsoft VTS Test Tool measuring total boot time (time taken from power on until boot complete (defined
as CPU no longer being used to load Windows 7 and start-up applications). Actual performance may vary by model
and configuration.