Apple's iOS 5.0.1 is Officially Out, Fixes iPhone Battery Problems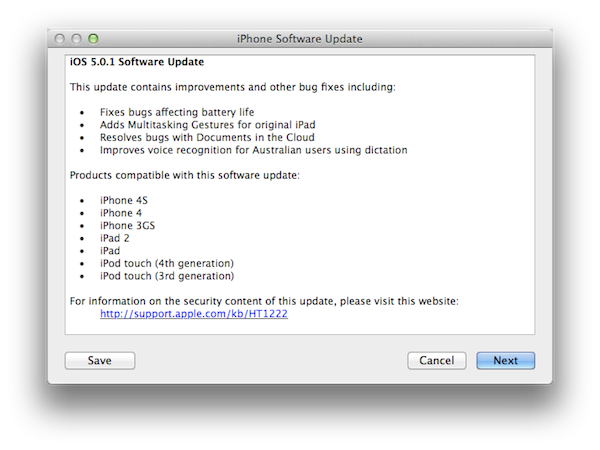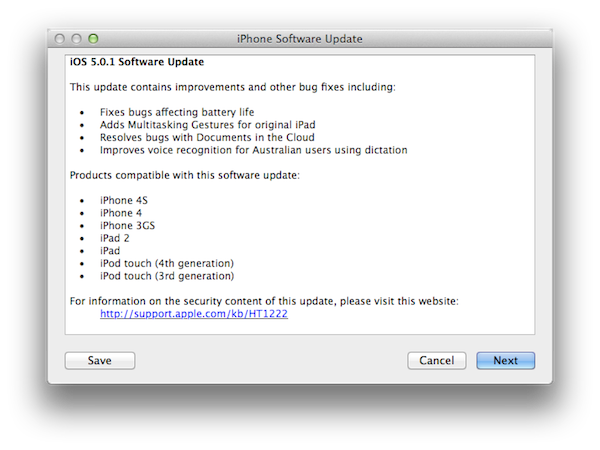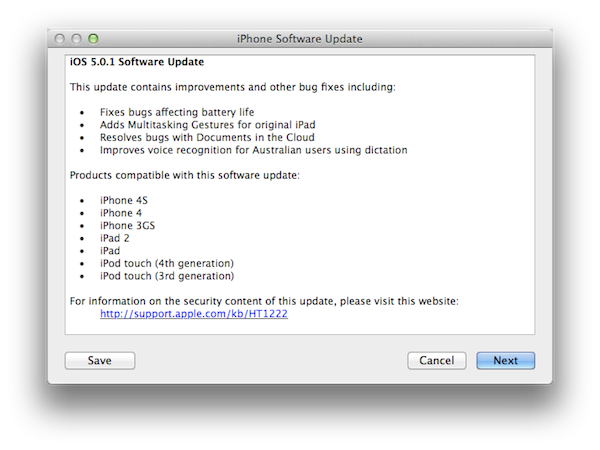 Apple has just rolled out iOS 5.0.1  (build number 9A405) for its iDevices lineup, now available through your iTunes app. The new update, which many iphone 4s owners have been waiting for, fixes the pesky battery-draining problem that users were suffering from in iOS 5. In addition, the new release is offering a bug fix for uploading documents to the iCloud service and brings some new multitasking gestures for iPad's first-gen. Happy updates!
Update: It's a 790MB download if you'll choose the iTunes path, or 44.6MB delta for those who will update wirelessly (OTA).