Vizio Introduces a 10-inch Tegra 4 Tablet and a Skinny 7-inch Android Slate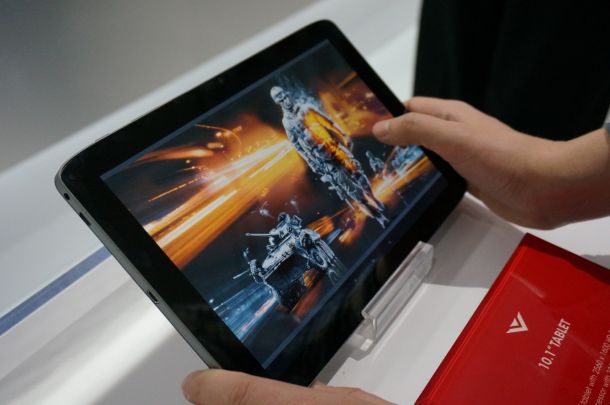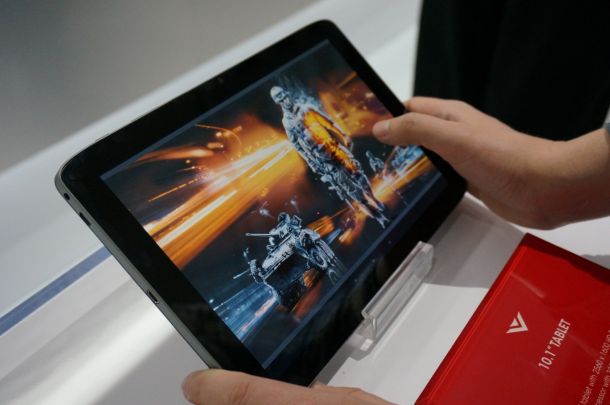 Vizio is all over the place at CES 2013, whether it's their smartphone, TV, laptop or tablet. Earlier this week the company announced its first entry into the Windows 8 tablet market. Today, however, the US-based company is back on track to launch a new pair of  Android Jelly Bean devices. The first, and certainly the most interesting of Vizio's latest tablets is a 10.1-inch slab, powered by Nvidia's Tegra 4 chip – the world's fastest mobile processor, to date. But it's not only the super fast and powerful CPU that makes us so curious about it, but also the 2560 x 1600 high-pixel resolution screen, which is quite remarkable, to say the least. Some of the other specs of the product include a stock Android Jelly Bean OS, running smoothly under the shell, 32GB of internal storage, WiFi connectivity, Bluetooth 4.0, an NFC antenna and 5-megapixels rear camera alongside a 1.3-megapixels snapper on the front.
The 7-inch frame, which is quite impressive as well, will come pre-loaded with a lower resolution of 1280 x 800, Android 4.2 Jelly Bean for the OS, 16GB of in-house repository, and a "rather weak" Tegra 3 processor. No NFC capabilities in this forthcoming tablet form.
No prices were given, but both machines are due out in the first half of 2013. 
Video courtesy of engadget / Image credit: IGN.com