Hisense Launches Entry Level Sero 7 LT and Pro Android Jelly Bean Tablets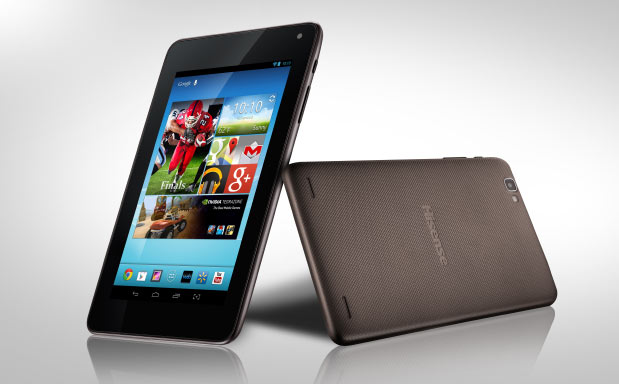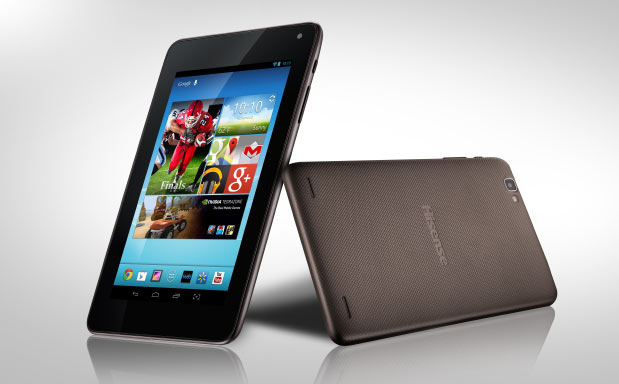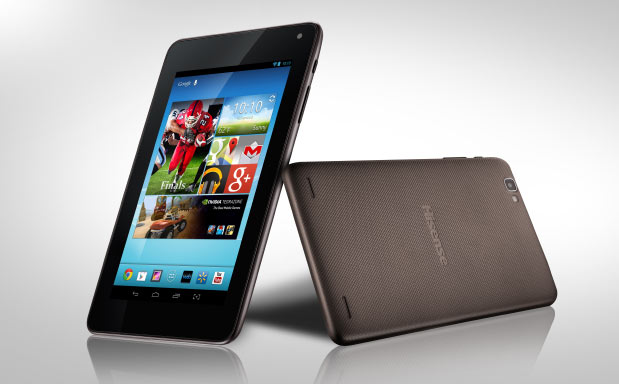 Buying a tablet doesn't require a big fortune these days. All you have to do is go down to the local supermarket, and get yourself a brand new mid-range slate. At Wal-Mart, for instance, you'll find an inexpensive pair of Android Jelly Bean devices, currently sold under the popular Chinese brand of Hisense (for either $99 or $149 US dollars a piece). The two, the Sero 7 LT, and the Sero 7 Pro, are in fact very similar in design and cut, but somewhat different in technical specs. While the cheaper version boasts a fairly reasonable 1.6GHz dual-core processor under the lid, alongside 1GB of RAM, 4GB of storage, a 0.3-megapixel front-facing camera, 4 hours battery life, and 7-inches screen, supporting 1024 by 600 pixels resolution, the Pro version runs inside a powerful 1.3GHz quad-core Tegra 3 chip, accompanied by 1GB of RAM, 8GB of  internal storage, dual-camera configurations, with a 5MP rear camera, and a 2MP front shooter, WiFi, Bluetooth and a crisp 1280 by 800 HD resolution display. Now, that's not bad at all considering the fact that the hardware is far superior than other tablets in that range.
Update: We've added a brief video hands-on to help you get a sense of what this tablet is all about.
[toggle title="FULL PR TEXT"]
Hisense Launches Sero 7 LT and NVIDIA Tegra 3-Powered Sero 7 PRO Android Tablets Exclusively at Walmart
Category-Leading Battery Performance, Screen Quality And Pricing Redefine Value For Broadest Market Appeal
New York, NY, May 23, 2013 – Hisense today entered the tablet marketplace with the Sero 7 Series, delivering category-leading battery performance, stunning screen quality and exceptional value. The Hisense Sero 7 PRO ($149) and the Sero 7 LT ($99) are available in Walmart stores and on Walmart.com on May 24.
"Hisense is proud to introduce cutting-edge tablet technology that is accessible to the broadest demographic, with unmatched performance in the current market landscape," said Jonathan Frank, Vice President of Marketing, Hisense USA. "Our new Hisense Sero 7 tablets provide Walmart customers with an attractive, robust and highly powerful entertainment, communication and productivity tool."Powerful, High Quality Tablet at $149
Hisense Sero 7 PRO is a 7-inch 1280 x 800 High Definition touch screen powered by NVIDIA's Tegra 3 quad-core processor and runs Android 4.2 Jelly Bean. Key features include:• NVIDIA Tegra 3 quad-core processor
• Android 4.2 Jelly Bean
• 7 inch, 1280 x 800 IPS display
• 1GB of RAM
• 8GB of on-board memory
• 2.0MP front camera
• 5.0MP rear camera with flash and auto-focus
• Mini HDMI, SD, and USB ports
• 10-hour battery life – Twonky Beam, which allows users to share local and Internet resources with other equipment via a DLNA network• Built-in NFC (Near Field Communications) to share pictures, playlists and videos clips
• Bluetooth enabled, providing secure transmission of data to and from devices
"Tegra 3's quad-core processor and fifth battery saver core deliver outstanding performance and amazing battery life," said John Lonergan, Vice President of Sales and Marketing for Americas, NVIDIA. "The Hisense Sero 7 PRO, powered by Tegra 3, functions effortlessly with battery-saving technology and brilliant graphic capabilities, providing an amazing experience at a fantastic price for consumers."$99 Tablet With Stunning Screen, Unmatched Features
The Sero 7 LT is a feature-packed introductory tablet that is the foundation for the Sero 7 family. It is a perfect gift, PC companion or introduction of technology to a young child at just $99. Features include:• 1.6 GHz dual core processor
• Android 4.1 Jelly Bean
• 7 inch, 1024 x 600 pixel display
• Built-in WiFi, Mini HDMI, SD, and Micro USB ports
• 1GB of RAM
• 4GB internal memory
In addition to being Google Play certified which provides users with an almost-endless array of apps, games and more, the Hisense Sero 7 tablets come preinstalled with VUDU, walmart.com, sams.com, Nook eReader, Pandora Internet Music, Facebook and NVIDA's TegraZone applications.
"Driven by enthusiastic, technology-loving consumers combined with dynamic and progressive app stores, the tablet has quickly evolved from a standalone computing device into a highly connected, eminently-useful component of the home ecosystem. As one of the largest and most advanced true CE manufacturers – with offerings in entertainment, communication, HVAC and white goods – it's fitting that Hisense makes a strong showing in the tablet sector and today's introduction of Sero 7 comprehensively achieves this goal!" concluded Frank.
For more information please visit: www.hisense-usa.com.
About Hisense USA Corporation
Established in 2001, Hisense USA Corporation is a wholly owned subsidiary of the Hisense Company Ltd., headquartered in Qingdao, China.
Hisense USA offers a broad range of technology driven consumer electronics products that are manufactured and distributed across North American, including televisions, refrigerators, air-conditioners, dehumidifiers, beverage coolers and freezers. Hisense USA sells into national retailers across North America, including Walmart, Sams.com, hhgregg, Canadian Tire and more. The Company has established R&D centers in Atlanta, Georgia and San Jose, California to enable localized product development and innovation.
Hisense Company Ltd. has production facilities in China, South Africa, Algeria, Egypt as well as Mexico and is one of the largest television manufacturers in the world with over 10 million televisions produced per year. The Company has sales offices in North America, Europe, Australia, South Africa, the Middle East and Asia while exporting products to over 130 countries and regions throughout the world.
[/toggle]