Toshiba Launches $120 Encore Mini Windows Tablet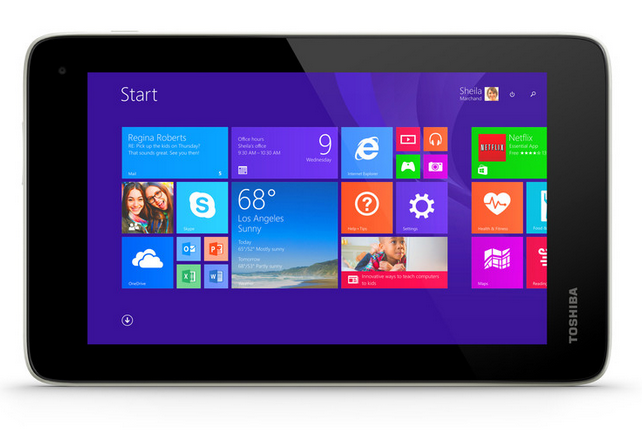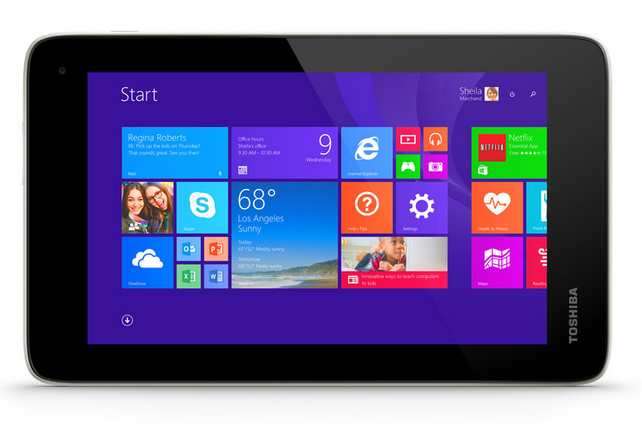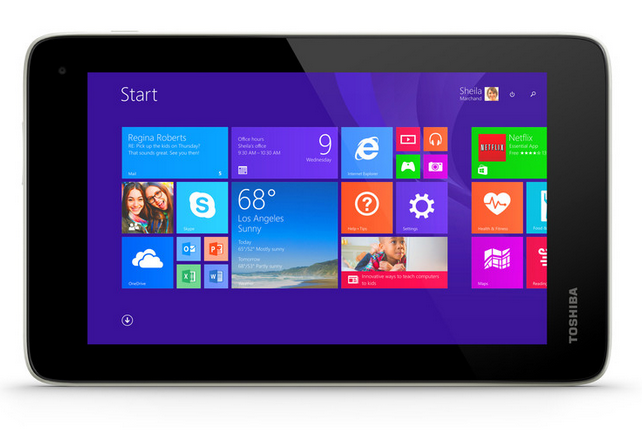 The battle for the cheapest Windows tablet device is hitting up the podium again with Japanese corp Toshiba announcing a 7-inch Windows 8.1 slab, dubbed the Encore Mini. The device, as you may figure out already, is pretty small, to say the least, and with a smaller screen usually comes a very small price. Of course, it doesn't mean that for the $120 that Tosh is planning to list the slate (and the $99 it wants to sell it for), you're getting the top of the line. On the contrary, the screen resolution is a mediocre 1024 x 600 and the tablet is powered by Intel's Atom Z3735G processor that has four cores humming at 1.33 GHz. Still, if you find it in the bargain bin I'd suggest picking it up. The pieces are there, but it does not function to very high specifications.
What else do you get inside? With the integrated microSD card slot, your Encore Mini has up to 128GB of internal storage which would pair very well with the 1GB RAM, and the 16GB capacity below. Toshiba is also throwing in a pair of 2MP and 0.3MP cameras, as well as 802.11n Wi-Fi adapter, Miracast support for wireless video streaming, Bluetooth 4.0, and a bunch of other goodies, such as a free one year subscription of Office 365 and 1TB of One Drive storage.  Sounds like a really good bargain, No?
Be sure to check out the following video
video courtesy of  Mobilegeeks.de